These days there seems to be a rush of folks all ages looking to learn how to sew and I could not be more excited. So, when my friends at BabyLock asked me to join their Summer School program as an instructor, I was all in and created the On Point Patchwork Pillow.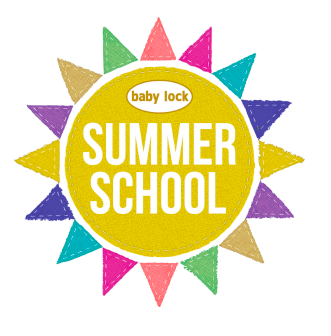 The pillow is easy to make and requires a few basic supplies. It is even perfect for using up leftover fabric scraps.
On Point Patchwork Pillow Materials & Supplies: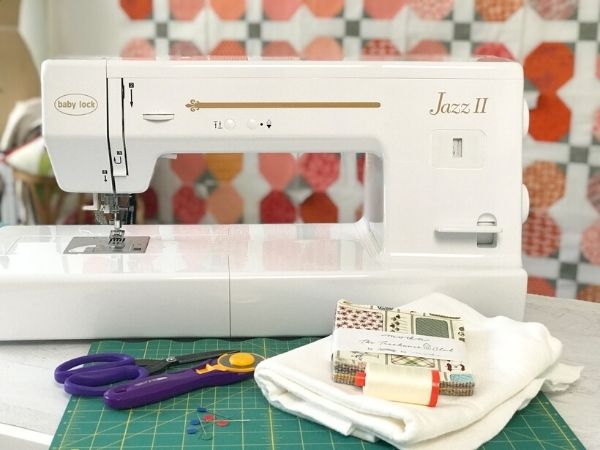 1 Charm pack* or assorted scraps
18″ square of batting
Poly-fil
Basic sewing supplies
Embroidery thread & needle (optional)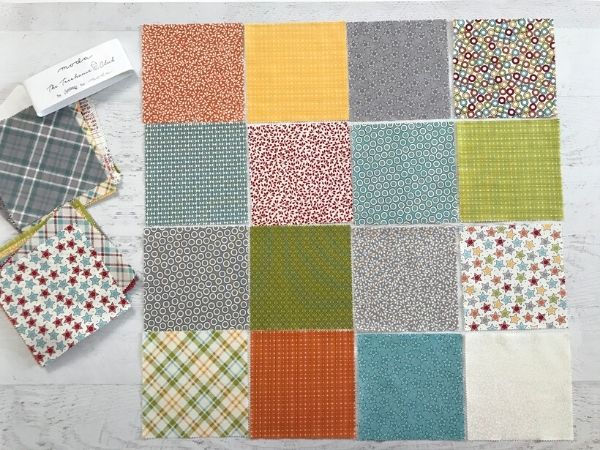 To make things easy, I skipped the cutting table and used a pre-cut charm pack for my main fabric. You can see that I only used 16 squares and had plenty left over to make a few more pillows.
Once I had my pattern sorted out, I head straight to the machine to join my squares together.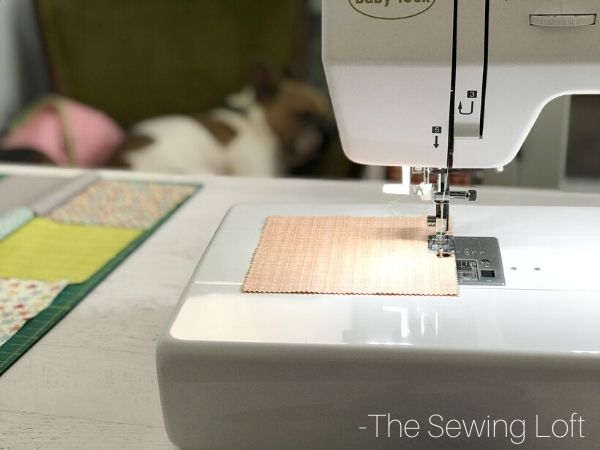 Tucker spent the afternoon snoozing in the studio while I stitched the patches together on my BabyLock Jazz II. This step is super easy and requires no fancy bells, buttons, or whistles. The key is a consistent seam allowance.
Seam Allowance Tip: If you are unsure of your seam allowance width, I suggest folding a piece of scrap fabric in half and stitching an inch or two as a quick test. You can see more details in an article I wrote here.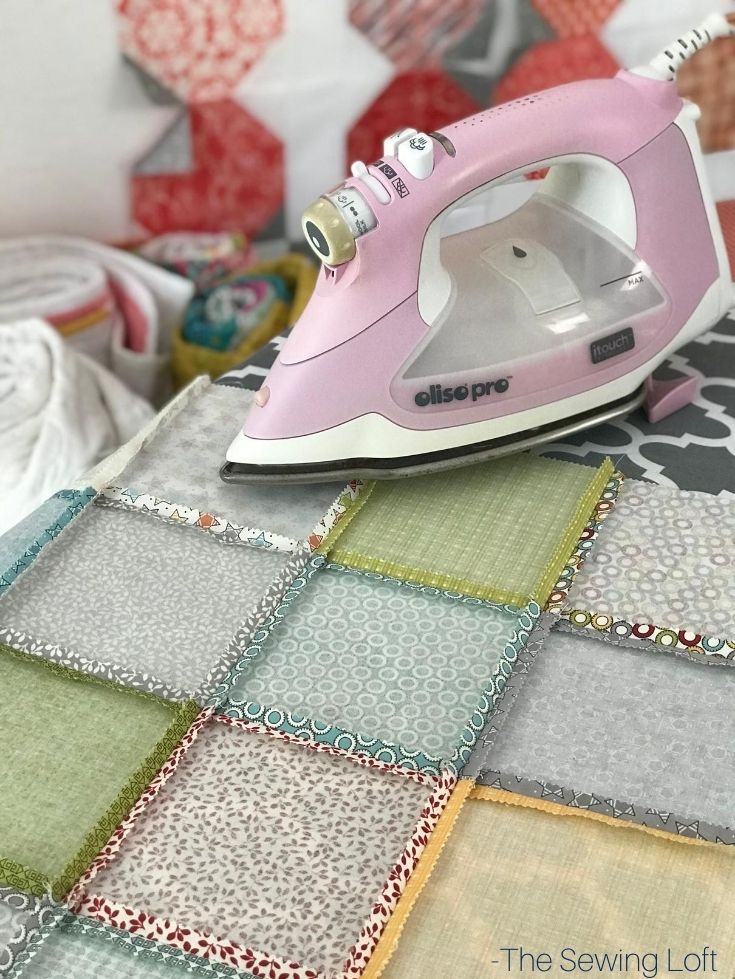 Once my stitching was complete, I gave everything a quick press at the ironing station. Pressing the seams flat allows for easy matching.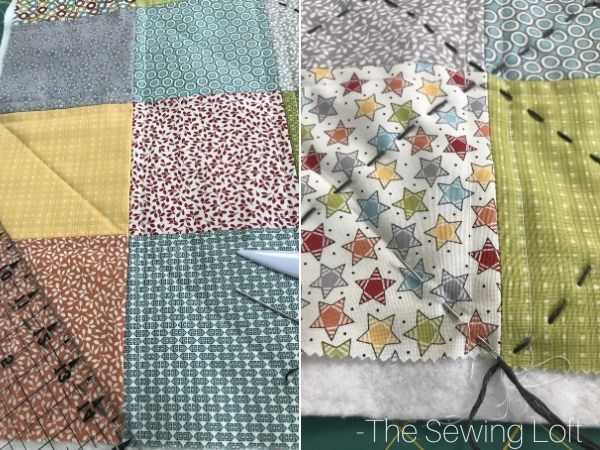 After layering the patchwork to my batting and adding a few rows of topstitching, I used my long quilting ruler and an erasing marking tool to map out the placement for my hand embroidery. *Remember, this step is completely optional.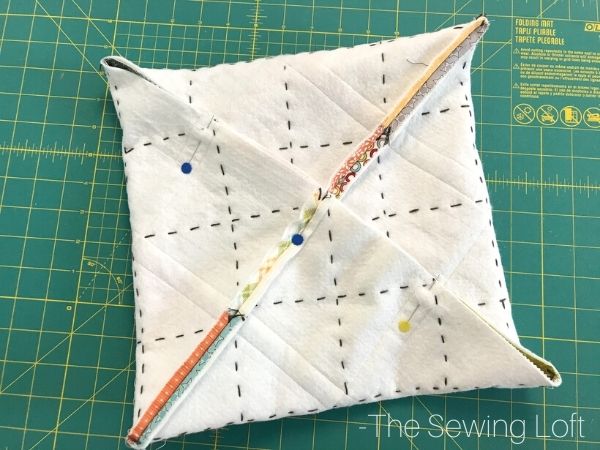 Now you may be wondering how on earth I completed a 3-dimensional pillow from one flat sheet of patchwork but I promise, thanks to origami, the construction is easy.
This little On Point Patchwork Pillow Quilt pattern is the perfect pattern for children young and old to start with. It's a free pattern I'm sharing over at Babylock so you can grab your scraps and make one of your own!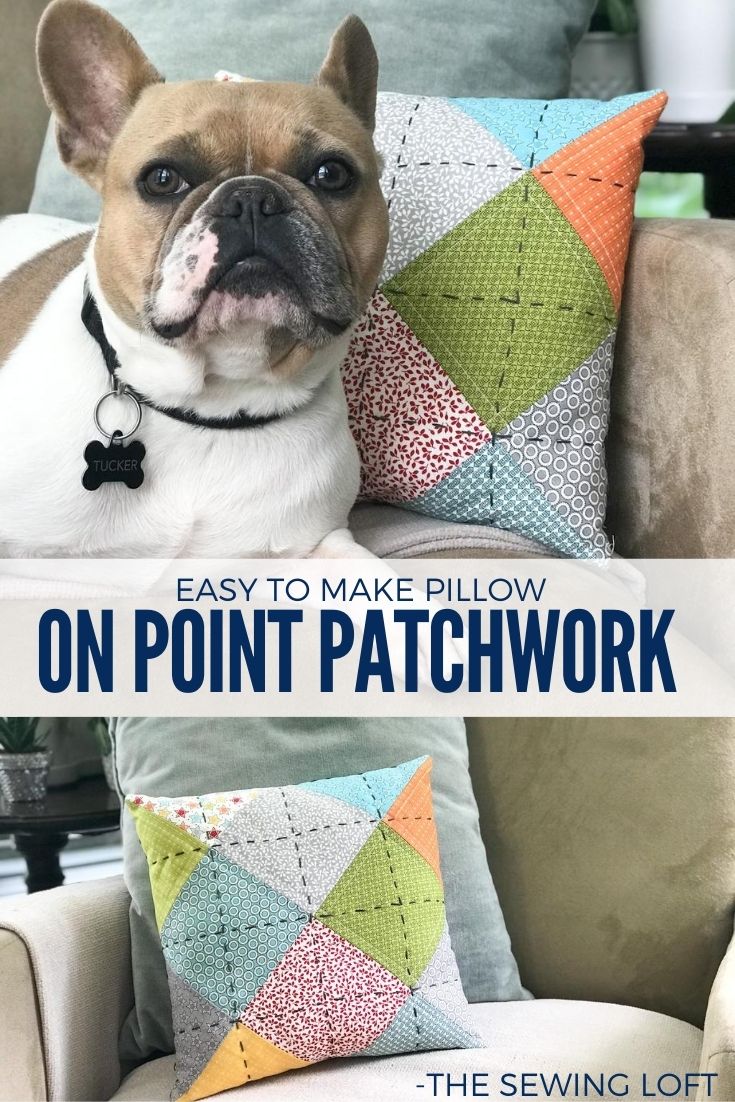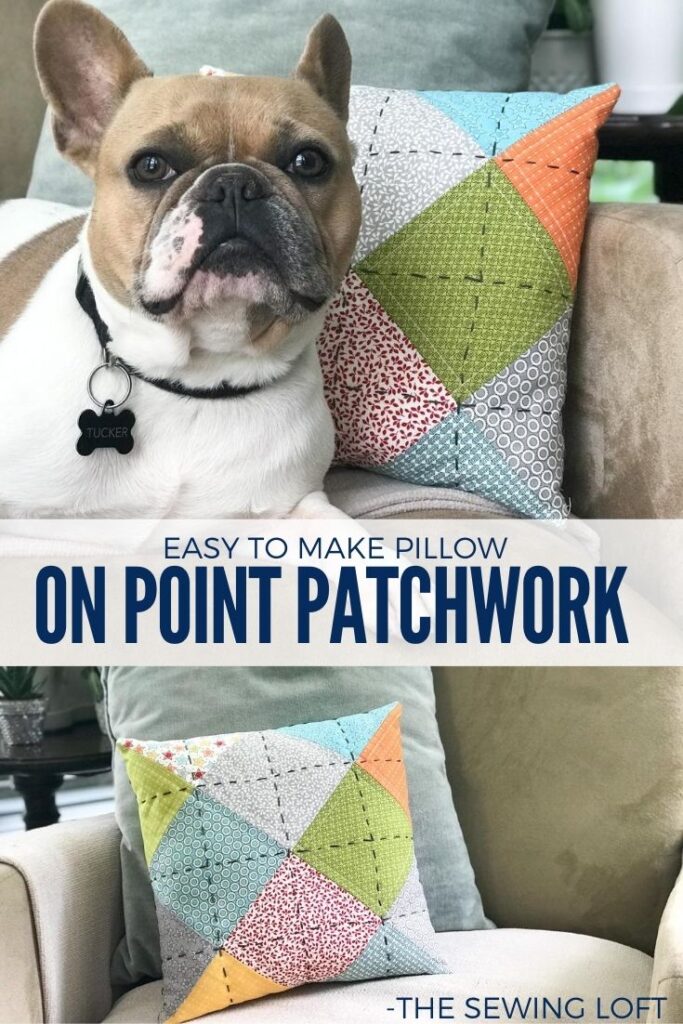 I'm pretty sure Tucker is totally happy with it since he hopped up on the chair as soon as I set it down for a quick photo.
Then don't be shy, be sure to share your finished project with me on social media. This way, I can celebrate your sewing success!