This time of year, I just love finding an easy Christmas ornament to make with the kids.  This snowflake is just that. They are easy to make, very fast and require little fabric.
Snowflake – Easy Christmas Ornament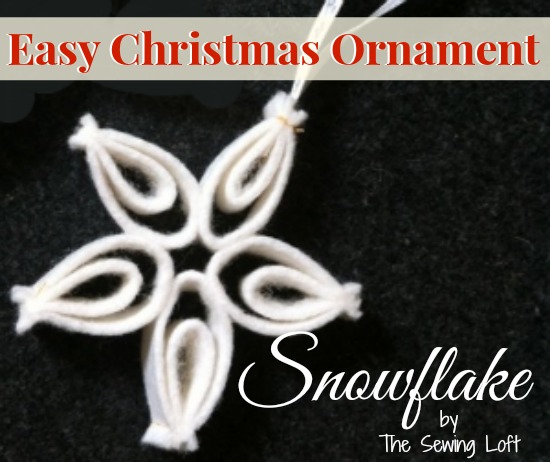 This project is for sewers all levels.
Skill Level- 1 Button
Materials:
5″ x 6″ felt
10″ of ribbon
Tools:
sewing machine
needle and thread
scissors
clothes pins are optional
*Tip-a rotary cutter & self healing mat will come in handy but not necessary. Scissors will work just fine.

Basic Instructions:
Cut felt into strips. 2″ wide and 4″ wide.
Fold small strip in half width wise and sandwich it inside the 4″ strip. Fold in half and straight stitch along the long edge.
At the very end of strip, insert your folded ribbon between the layers and stitch.
Cut stitched strips into 1/2″ sections. 5 sections are needed to make 1 star ornament.
Dab a dot of glue along the folded edge at side, add loop and secure in place. Continue around to complete the star.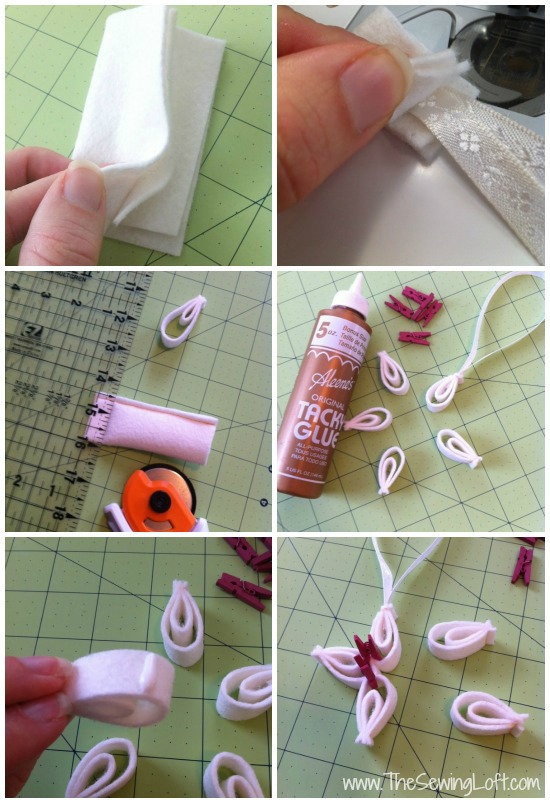 Have fun playing with the size of the felt strips. You can create different shapes and patterns for your snowflake.
Personally, I just love the way they look and the kids love making them!  It's a totally win/win in my book!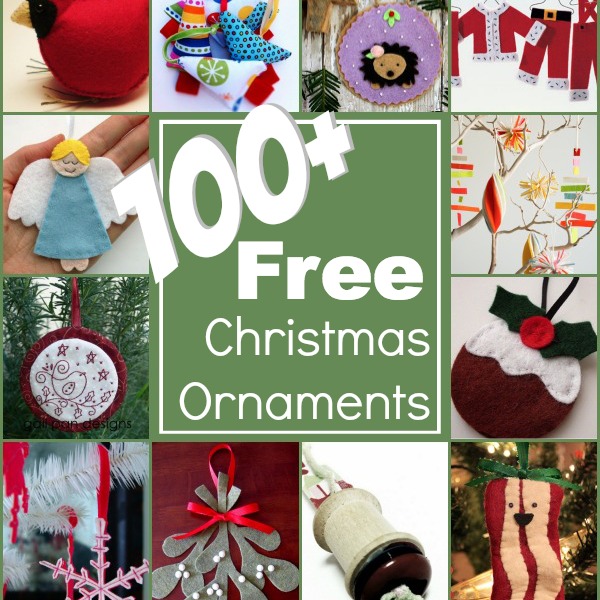 Hello! Are you new to The Sewing Loft?

If so, I'm glad you stopped by and hope that something has inspired you to keep your needle moving!  Don't miss a single project and subscribe via email HERE! Bonus- download with newsletter sign up. Another great way to connect with me is via Facebook, Pinterest, Instagram, or Follow my blog with Bloglovin.  I'm looking forward to getting to know you and creating together!