When I shared this little Firecracker quilt block last week on social media, I had no idea others would be interested. It was just a cute block that I put together to celebrate the 4th of July but so many of you reached out.
So, it is this week's latest addition to the Blocks 2 Quilt series.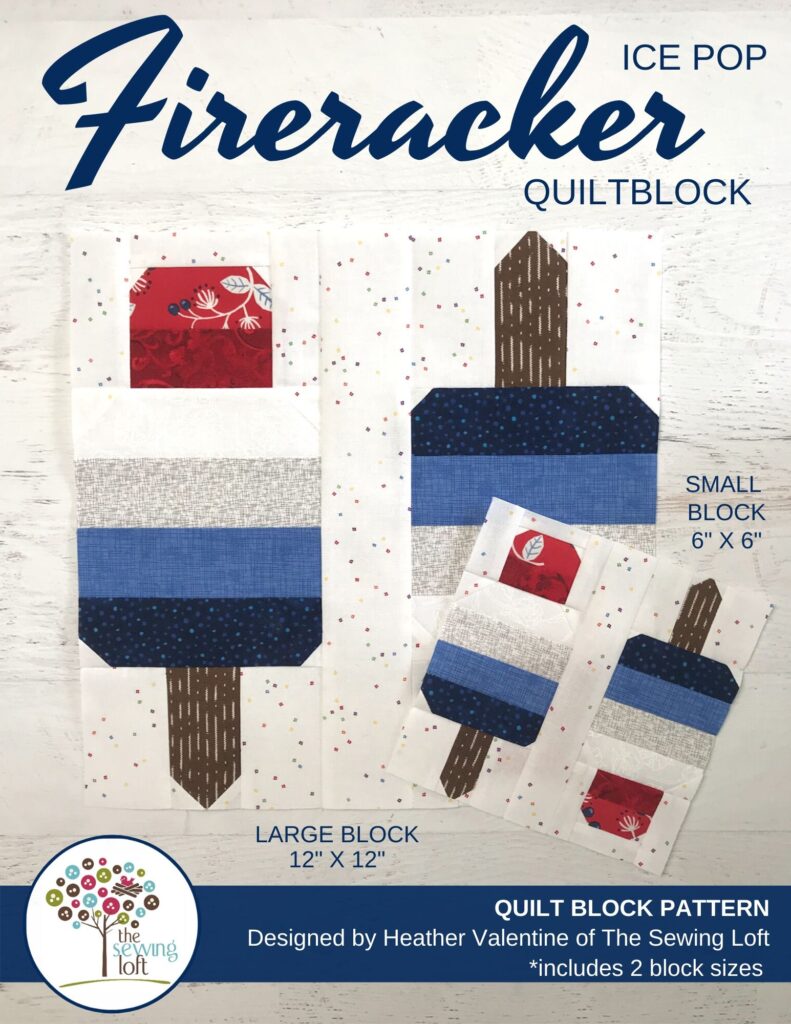 The Firecracker ice pop was a summertime tradition growing up. The sweet and sticky pops would always melt before being finished. Plus, let's not forget the telltale sign of the bright blue lips it left behind.
Firecracker Quilt Block
The Firecracker quilt block is available in two finished sizes that measure:
6″ x 6″ (15.2 x 15.2 cm)
12″ x 12″ (33 x 33 cm)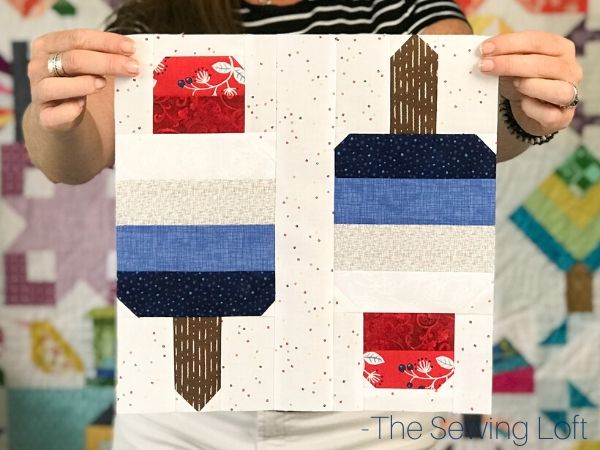 Materials & Supplies:
Assorted Scraps: Blues, Reds, Gray, White and Background Prints
Even though I made it in holiday colors, I can imagine this block being stitched up in all different colors. Dive into your scraps and use sherbet as your inspiration, the possibilities are endless!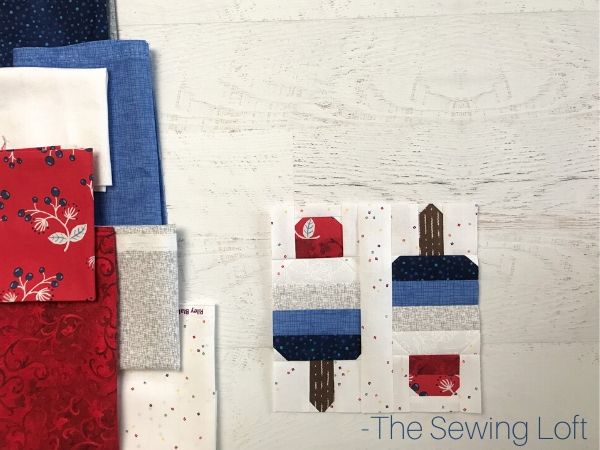 Like the other blocks included in my Blocks 2 Quilt series, this patchwork quilt block is easy to make, requires no special tools or templates, and utilizes strip piecing. To show you just how easy, I put together this quick video.
There are a few smaller-sized pieces required on the 6″ finished block so please keep that in mind when sewing.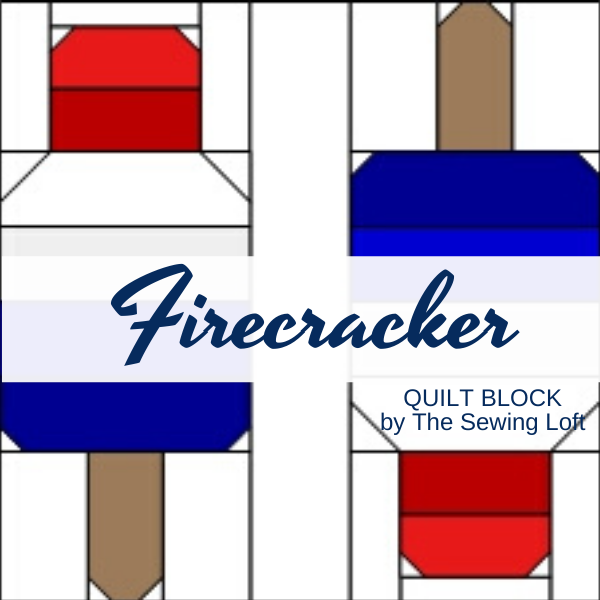 The Firecracker quilt pattern is available for purchase in the shop. Just click the button below, add the pattern to your cart, and follow the prompts for checkout.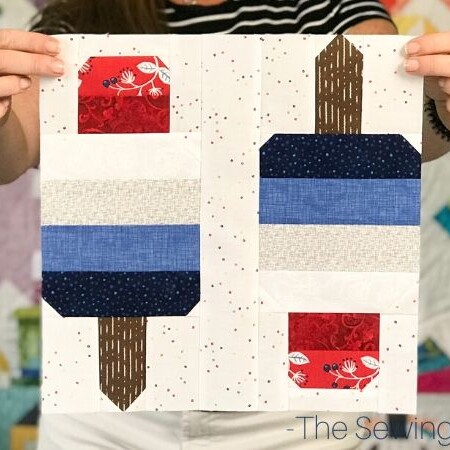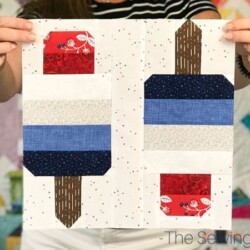 Firecracker Quilt Block
The Firecracker Ice Pop Quilt Block pattern includes 2 sizes, step-by-step instructions, and requires minimal supplies. 
Since this is one of those blocks that might not be needed every day you will want to PIN THIS to your favorite quilt board on Pinterest so you can find it later. This way, when you are looking for inspiration you can find it in a flash!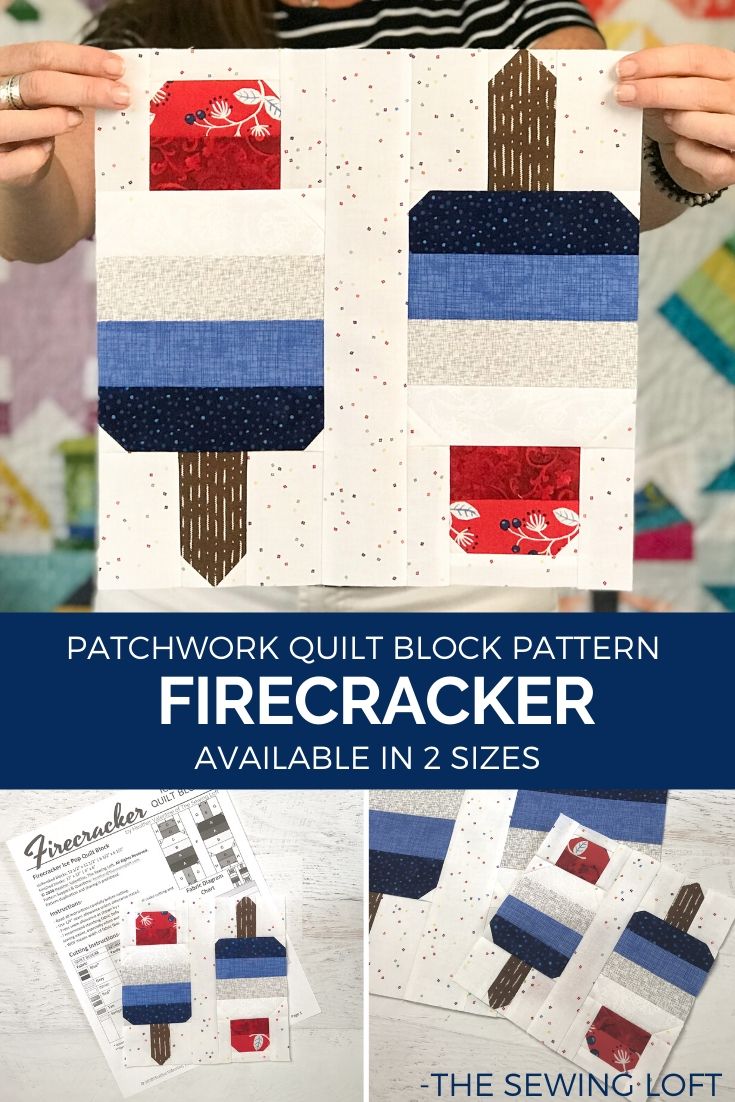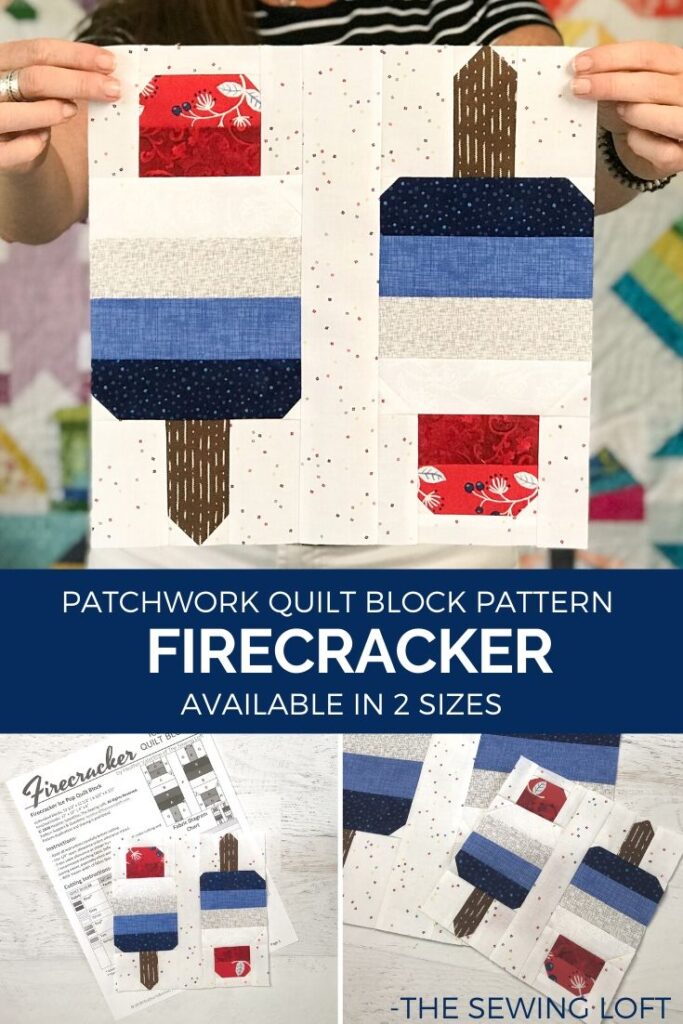 Love the Blocks2Quilt series and want to catch up? Click here to access all of the Blocks 2 Quilt blocks.