What comes to mind when you hear "hand embroidery"? Maybe your grandmother? An "old fashioned" pastime? Or, something passed down from one generation to the next? It can be all of those things and so much more. This increasingly popular sewing skill can also be modern (not to mention relaxing) and a great way to stretch your creative muscle.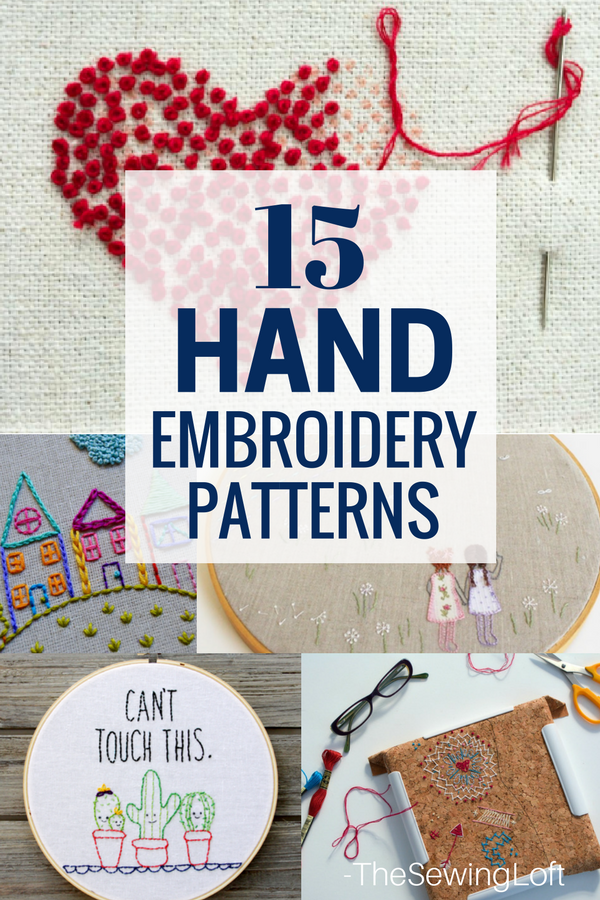 Hand embroidery is making a comeback,  and there's no better time than the present to give it a try. I've rounded up a few tutorials, tips, and easy projects below to inspire you.
15 Amazing Hand Embroidered Projects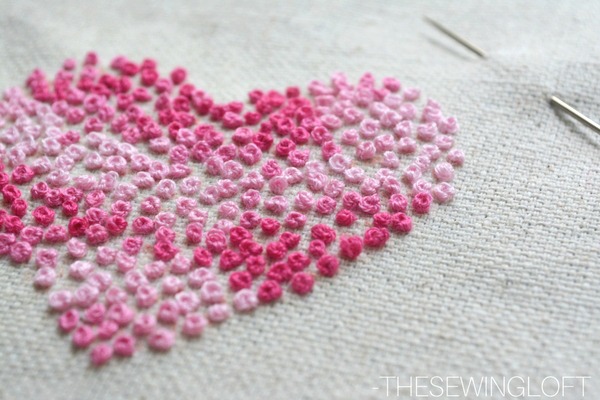 1.  French Knots
Add a touch of sweetness and texture to your project with French Knots. Consider using multi colored thread for stunning results.
---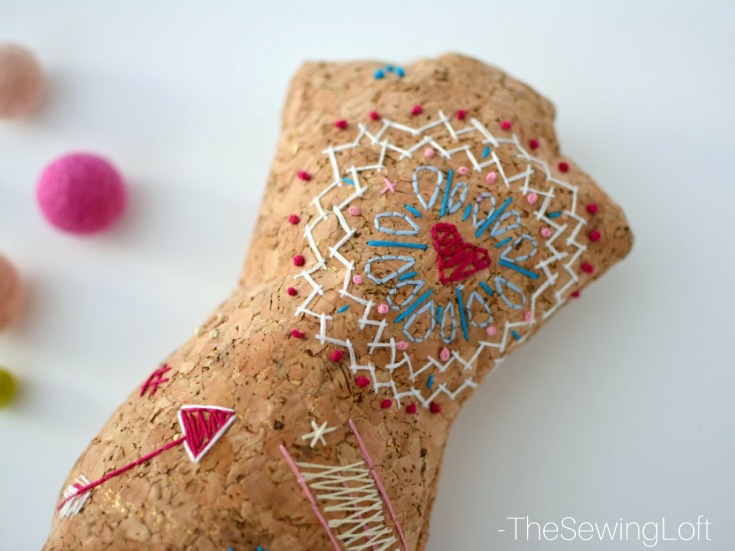 Who know doodling with needle and thread could look so good…. We did!! With a few simple techniques you can make mannequin bookends for your space.
---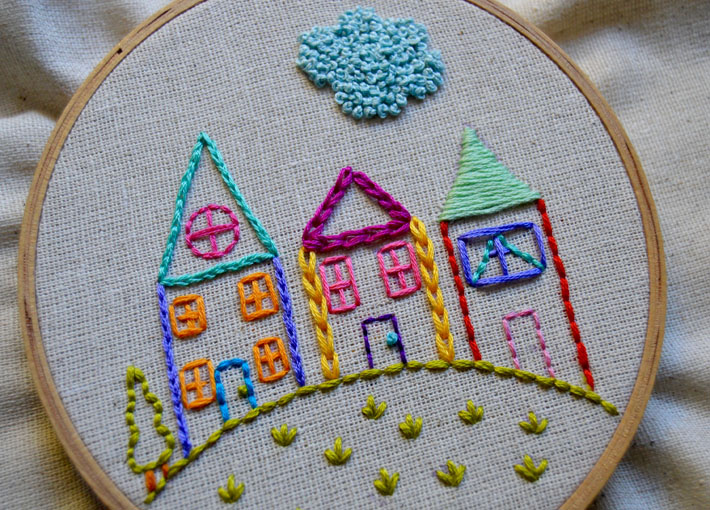 A perfect little project, and so colorful.
---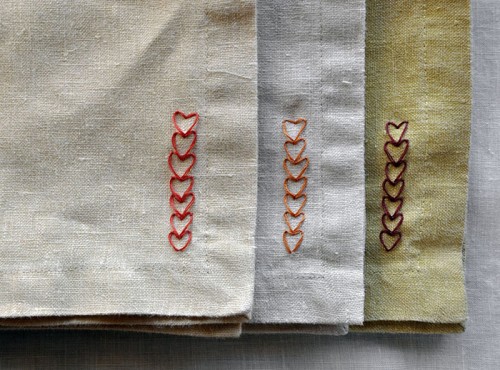 Class up some ordinary cloth dinner napkins with a charming chain of hearts.
---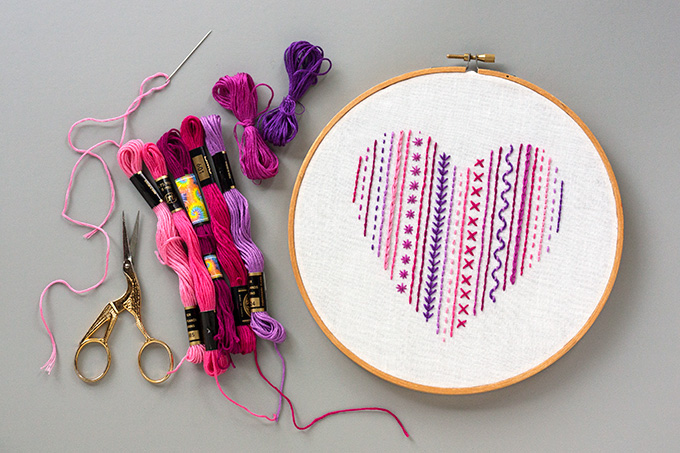 5. Heart Embroidery Sampler for Beginners
A great beginner project to learn and practice several different stitches.
---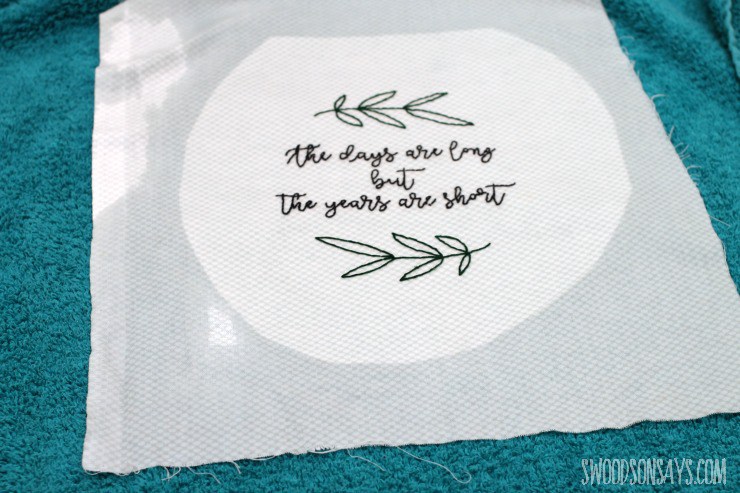 Easiest way to transfer an embroidery pattern. Print, peel, stick, stitch, and wash away!
---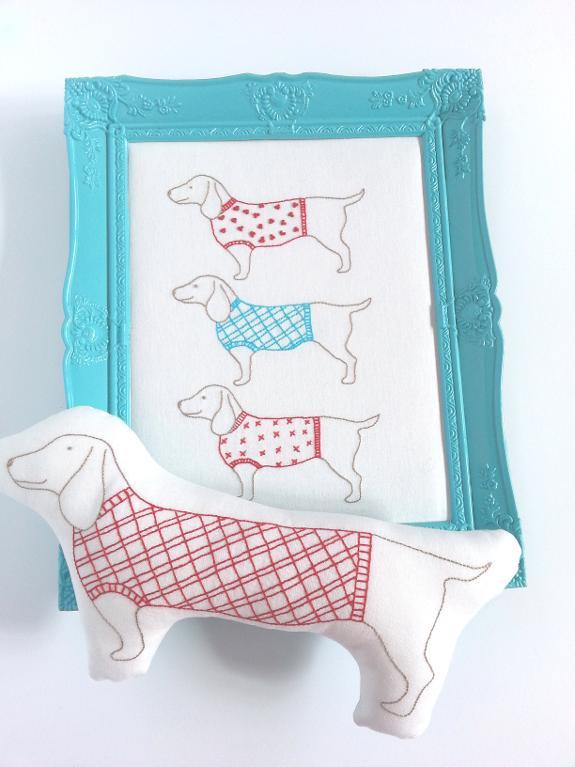 7. Simple Sausages Dog Pattern
Two's company, three's a crowd but not in the case of these adorable sausage dogs!
---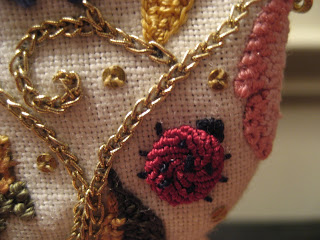 Tutorial for this beautiful 3D stitch!
---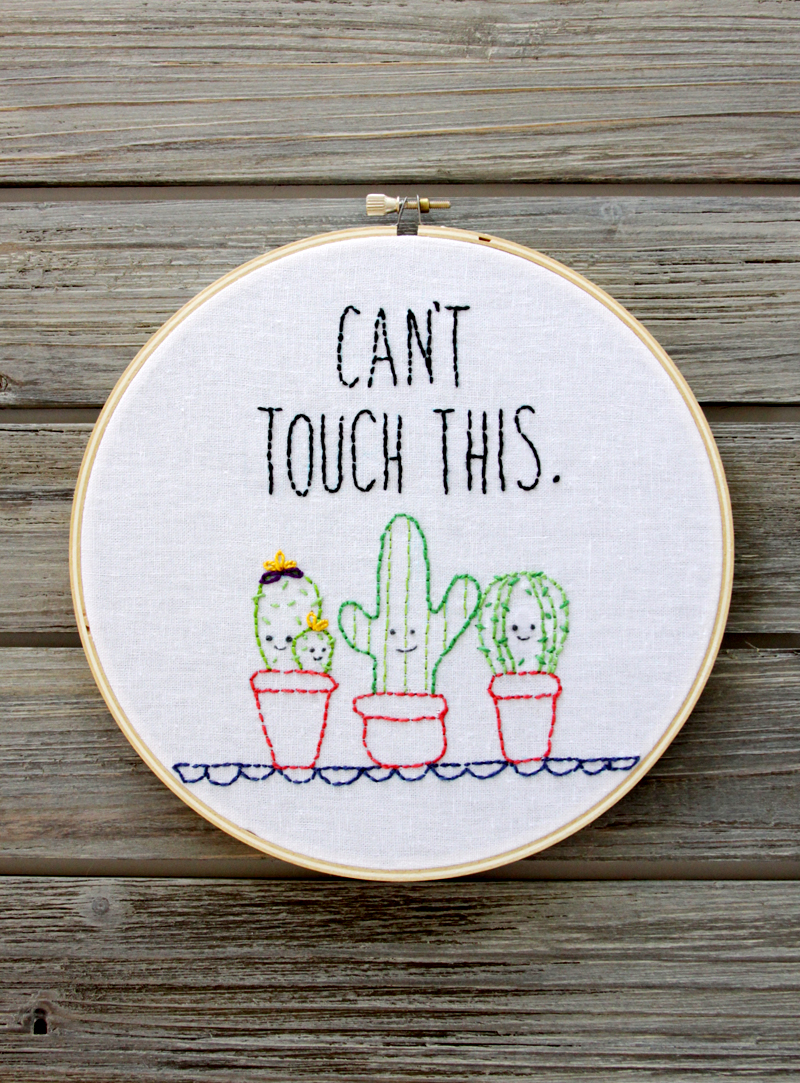 You can't beat a smiling cactus! This would make a cute gift for a gardener.
---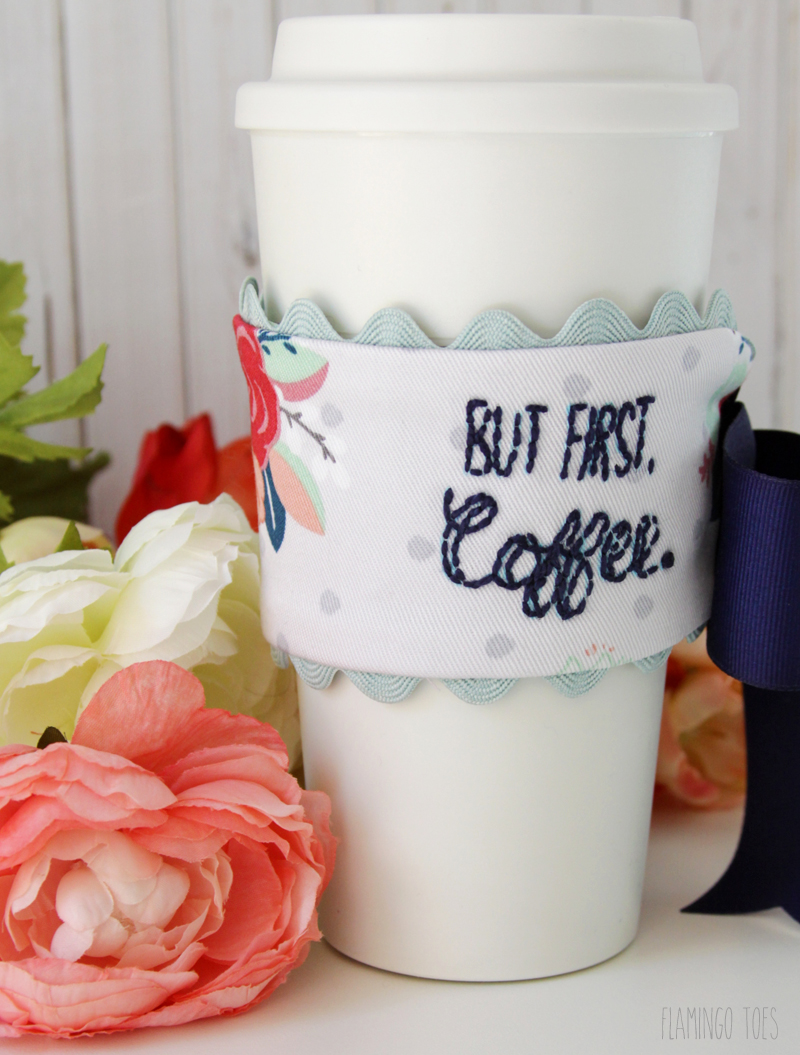 10. Coffee Mug Cozy
Every coffee drinker needs one of these cute cozies in their life.
---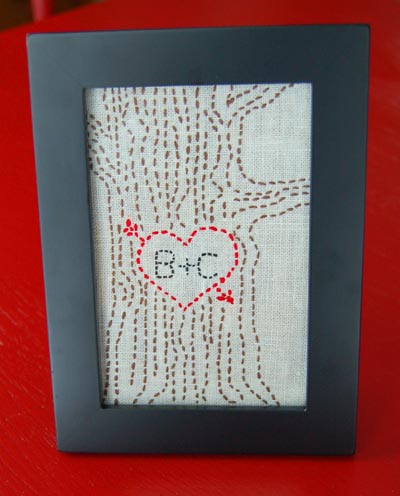 11. Heart Tree Carving Embroidery
The perfect project for that special someone in your life.
---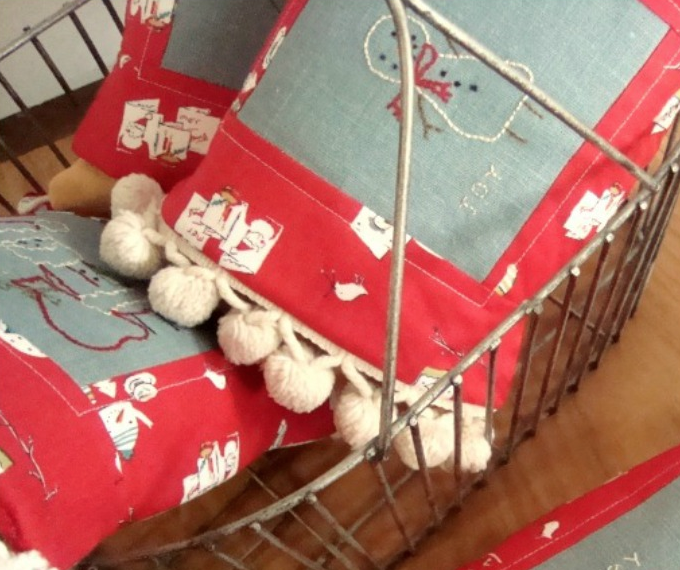 I love the classic look of embroidery around the holidays. This pattern would look darling on a kitchen towel or napkins.
---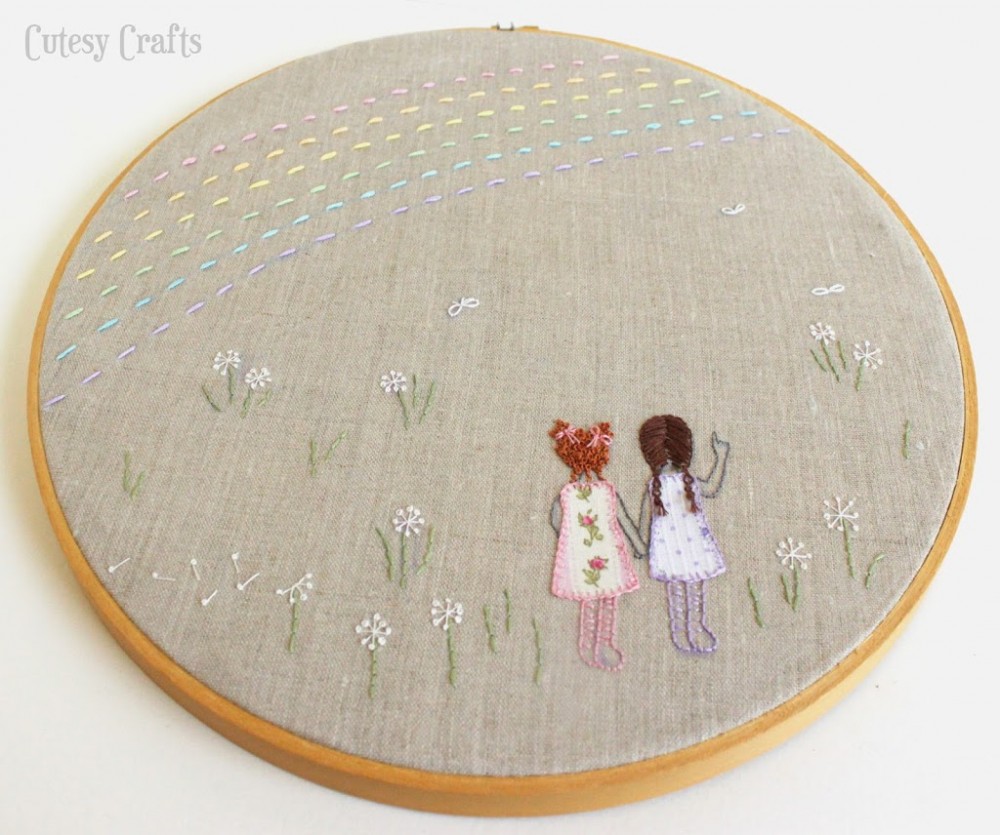 Nothing better than a rainbow and little girls. This would be perfect in a child's bedroom or playroom.
---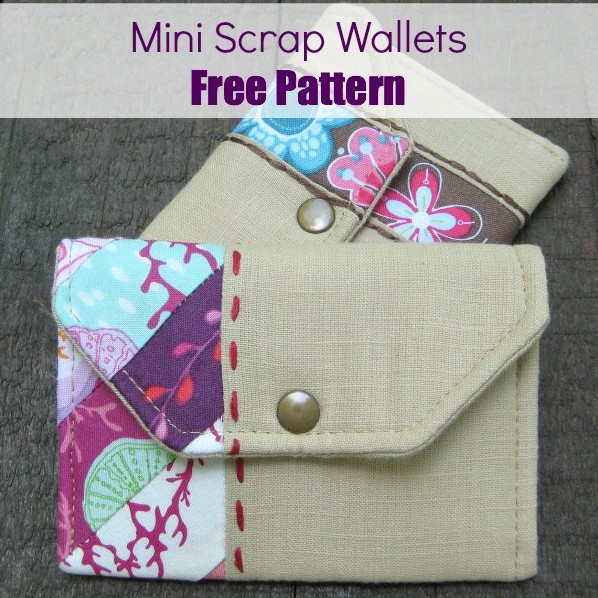 Add a touch of whimsy to a simple project like this mini wallet.
---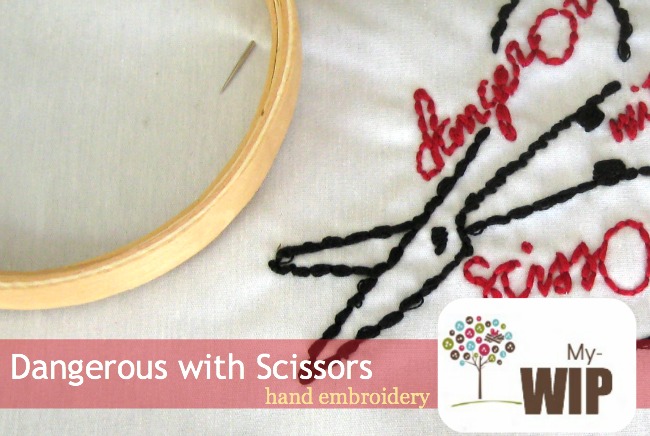 Sing it from the roof tops with hand embroidery on a pocket.
All these cute projects have really inspired me to get out the needle and thread. I am really looking forward to figuring out what sewing projects I can use this beautiful art form on. How about you?
Instagram | Facebook | Scrappy Girls Club

Hello! Are you new here?

Do you want to learn more about sewing? Be sure to sign up for our newsletter HERE and never miss a stitch! Daily Sewing Tips, Everyday Projects and Fantastic Inspiration delivered straight to your mailbox!

Bonus– free download with newsletter sign up.

Feel free to connect with me on Facebook, Pinterest, or Instagram.  I look forward to getting to know you and stitching up a storm!