It's no secret that I love my scraps.  Well, today I'm gonna show you how to turn a few basic scraps into something useful, mini wallets.  That's right, I took a few small scraps and turned them into a major focal point on these minis.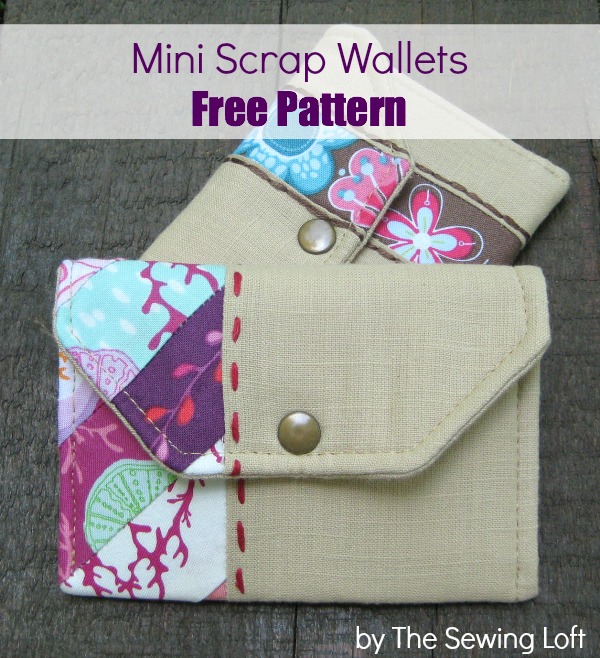 Since I have made this pattern hundreds of times, I thought it would be fun to switch things up. So, after printing out the template I randomly drew lines with a ruler and pencil.  These lines will be stitch lines and the paper pattern will become my foundation. Consider this my version of a quick and easy paper piecing project.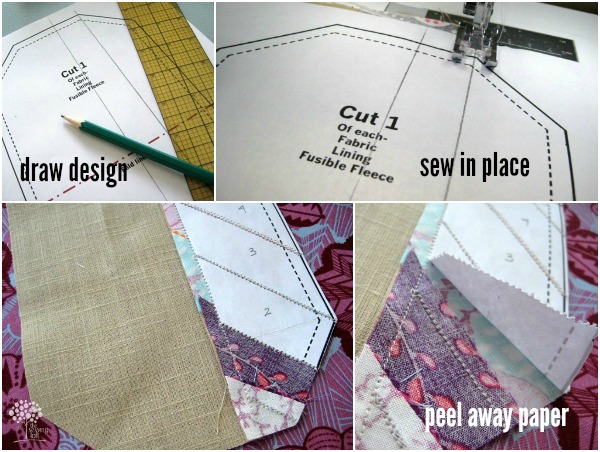 *paper piecing tip- remember to reduce your stitch length. This will help with paper removal.
Mini Wallets
This project is for all levels.
Skill Level- 1 Button
Supplies:
(2) 6″ x 10″ fabric scraps for solid wallets or a variety of scraps
6″ x 10″ piece of fusible fleece
1 set of snaps
Tools:
sewing machine
basic sewing supplies
Basic Instructions:
Download the pattern template

.  Prepare the main fabric by attaching fusible fleece.  Each brand is different so be sure to follow the manufactures instructions.
Cut out mini wallet pattern from the main fabric and lining.
Sandwich the main fabric and lining with the right sides together. Pin in place.
Starting 1″ away from the bottom corner of the wallet, straight stitch all around to the other side.  Leave a 2″ – 2 1/2″ opening for turning. Clip corners.
Turn wallet right side out and press.  Push out corners as needed to create a straight-lined corner.
Fold under the seam allowance at the opening and edge stitch closed.
Flip the bottom straight edge of the wallet up to match the fold line on the pattern. (Approximately 3″.) Pin sides in place and all-around straight stitch 1/4″ from the edge.
Mark snap placement and attach snaps as per manufactures instructions.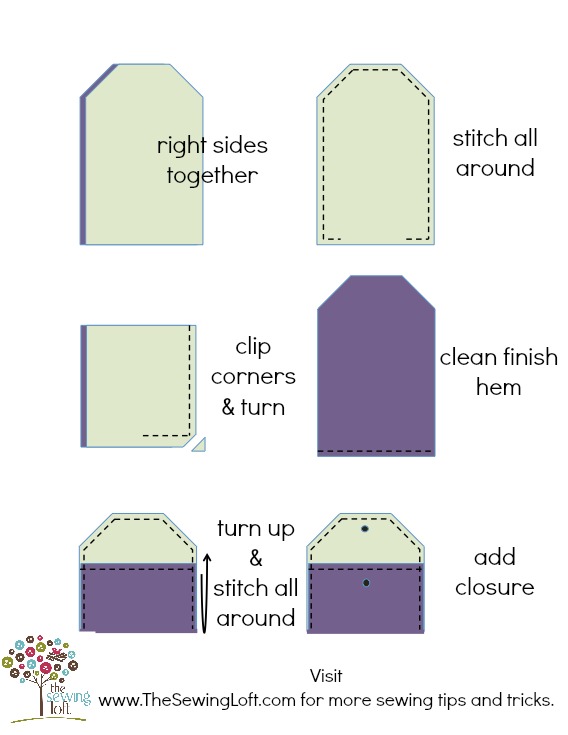 This blog post has been converted to an optional PDF that's optimized for printing and ad-free. Find more here. The blog post is totally free to read, print, and sew! The PDF tutorial & download for $2 is totally optional.
These scrap mini wallets are perfect to make in batches.  Plus, they are the perfect little gift to have on hand.  This way, the next time you forget it was your neighbors birthday or need a teacher gift, you just have to slip in a gift card inside and you are all set!

 Additional Tips:

*For a stiffer wallet add a layer of decor bond.

*Consider adding hand embroidery for that special detail.

*A velcro closure can be swapped for snap.

*Add a small strap for an instant wristlet.
Remember I mentioned how much I love my fabric scraps? Well, if you're looking for more inspiration be sure to check out my Scrap Inspiration Pinterest board and my scrap buster round-up post.  They are sure to help clear out your scrap basket!