Sweet treats are my downfall and cookies are my favorite. So, with Valentine's Day is right around the corner, I thought these zero calorie heart cookies would be perfect for the little ones. I know, totally selfish but I really don't need the temptation of cookies on my counter.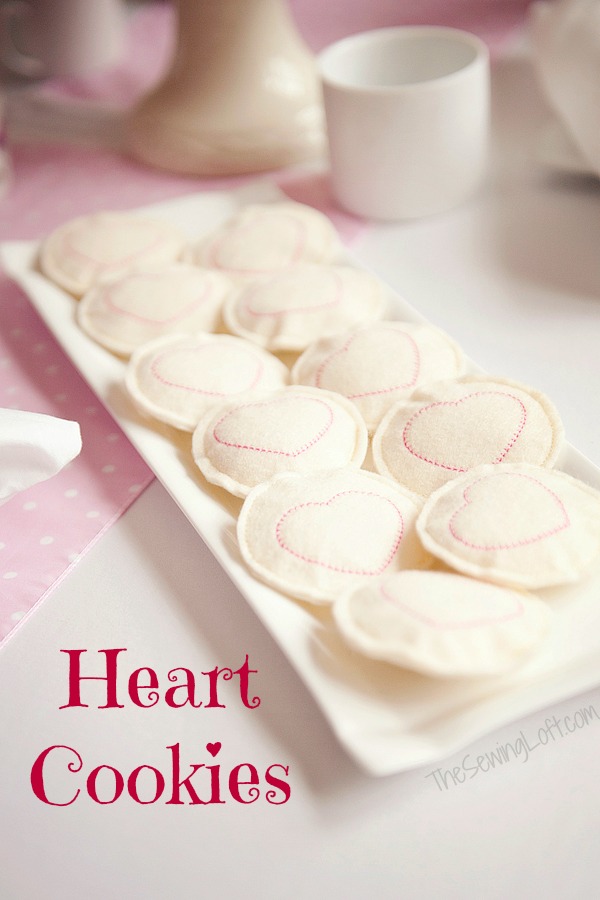 Heart Cookies
This project is for all levels.
Skill Level- 1 Button

Supplies:
colored felt
matching thread
contrast embroidery thread
polyfil
*Note: I did not use all pieces of the sugar cookie pattern to create these heart cookies.
Tools:
Basic Instructions:
Transfer sugar cookie template onto a piece of card stock. This will make for easier tracing. Trace cookie pattern 6 times on felt.
With heat erasing pen, draw a heart in the center of your cookie shape. With contrasting thread, free motion or zig zag the heart design onto each cookie.
Pin top of cookies to another layer of felt; pin in place. Stitch 1/8″ inside your marking line with matching thread. Leave a 1″ opening for stuffing. Repeat on all cookies.
Lightly stuff one cookie at a time and stitch closed. It is best not to over stuff these cookies. Repeat on all cookies and cut carefully.
I like to make these in batches. For an easy packaging idea, pick up the pastry boxes at your local craft store and wrap with bakers twine. These sugar heart cookies are bound to be a hit with the little ones.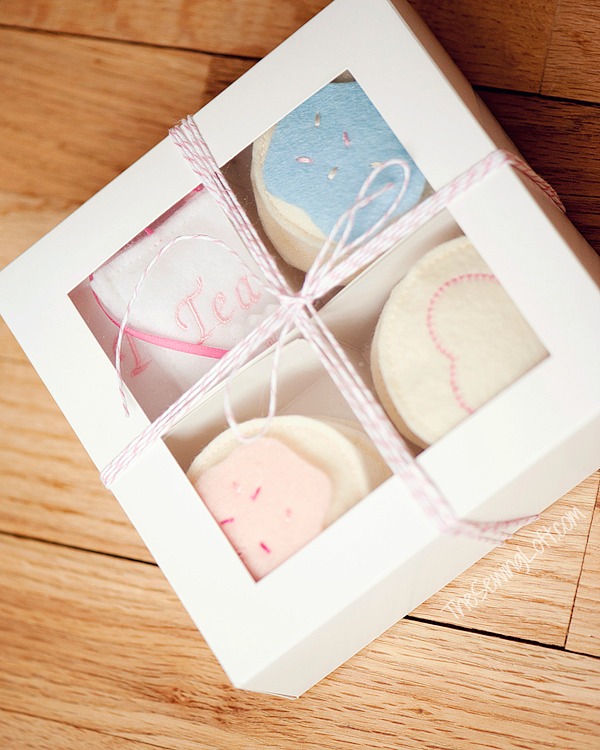 Wishing everyone a wonderful Valentine's Day filled with heartfelt moments!


Hello! Are you new to The Sewing Loft?

If so, I'm glad you stopped by and hope that something has inspired you to keep your needle moving!  Don't miss a single project and subscribe via email HERE! Bonus- free embroidery pattern with newsletter sign up.  Another great way to connect with me is via Facebook, Pinterest, Twitter, Google+ or Follow along with Bloglovin.  I'm looking forward to getting to know you and creating together!