Warm weather is on the way and that means easy dressing. Thanks to the magic of the Internet, you can have a new dress at your fingertips with a little bit of help from your sewing machine! We've rounded up over 100 free DIY easy summer dresses for you to spruce up your wardrobe with.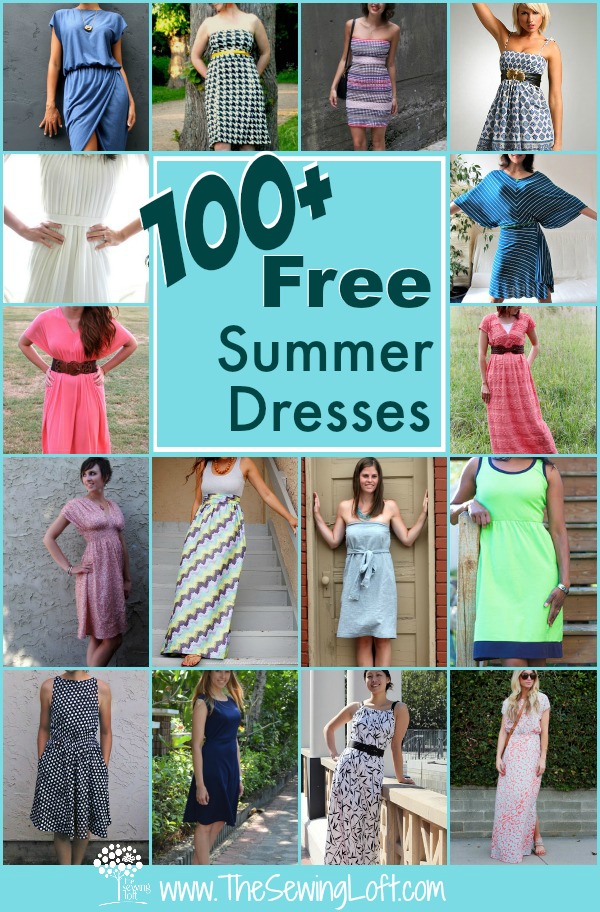 Easy Summer Dresses
This round up is pretty AH-MAZ-ING and includes something for everyone on your list! Don't forget to PIN-THIS for easy reference.

1. Boho maxi dress (pictured)
3. Easiest maxi dress ever (pictured)
6. Maxi dress with lettuce hem
8. Nautical halter (pictured)
10. Ruffled maxi dress (pictured)
11. Scoop neck maxi
12. Side slit maxi dress (pictured)
15. Striped maxi
16. Summer dress
19. Tank top maxi (pictured)
20. Triangle maxi dress LOVE the shoulder detail!
21. Two-tone maxi

23. 1.5 dress
28. Bed sheet dress
29. C dress
32. Chevron dress 
33. Contrasting raglan sleeve dress
34. Day date dress SO pretty!
35. Dita von Tease's wrap dress
38. Grecian sundress (pictured)
39. High-low dress
40. Irene dress
41. J. Crew inspired beach dress
42. Kimono sundress
43. Lace dress
44. Mod shift dress
45. Most flattering shirt dress
46. Museum tunic
50. Perfect summer swing dress
51. Picnic dress
52. Pleated fit and flare dress
53. Pleated dress  pictured
57. Simple dress
60. Summer in the city (pictured)
62. Sunset sundress
63. Tulip dress (pictured)
66. Two shirts dress
68. Wrap dress

69. 15-minute dress
70. Ballet dress
71. Barbara dress (pictured)
76. Cowl dress
80. How to make your own dress
81. Jersey summer dress (pictured)
84. Pam dress
85. Reversible neckline shift dress
87. Shirred border print sundress (pictured)
89. Sonja dress
92. Summer sundress

98. Date night dress (pictured)
101. Multicolor bodycon dress (pictured)
102. Strapless blue dress (pictured)
103. Strapless yoga dress
Now if that's not summer inspiration, I'm not sure what is. These easy summer dresses have me so excited to dig into my fabric stash and get sewing. Don't forget to PIN THIS dress pattern post for easy reference later. You never know when that wardrobe will need a refresh.

Still want more ways to update your summer wardrobe? Check out our amazing list of skirts….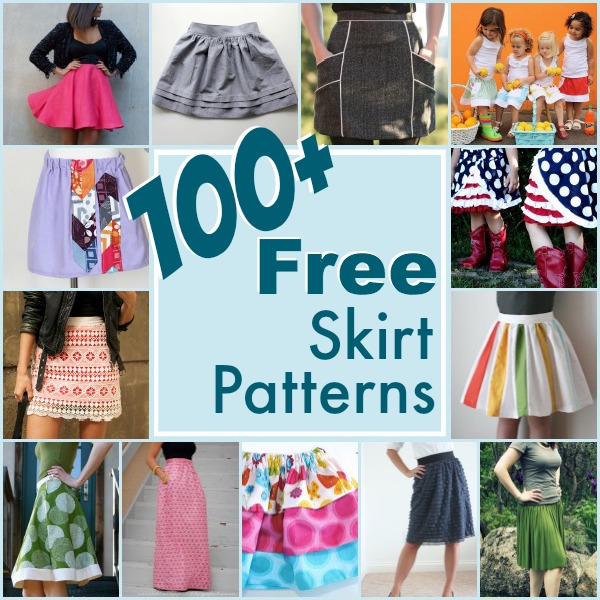 Hello! Are you new here?

Do you want to learn more about sewing? If so, be sure to sign up for our newsletter HERE and never miss a stitch! Daily Sewing Tips, Everyday Projects and Fantastic Inspiration delivered straight to your mailbox!

Bonus– free download with newsletter sign up.

Feel free to connect with me on Facebook, Pinterest, or Instagram.  I look forward to getting to know you and stitching up a storm!