I'm beyond excited to share the next block from Heartland Heritage with you today. This sewing machine quilt block is all about the cutting. Let's take a look and see how it turned out.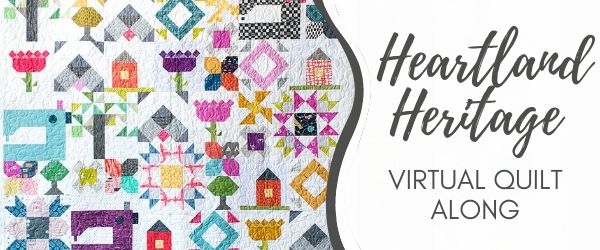 This block measures 12″ square when finished and uses 4 different fabrics. You will need to make 4 blocks to complete your quilt.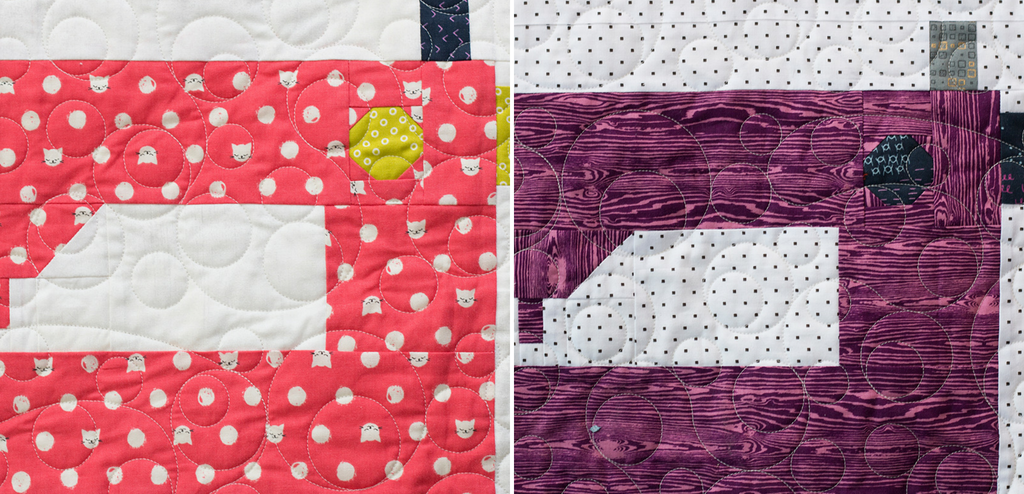 Sewing Machine Quilt Block
To keep my sewing machine blocks bright and cheerful, I selected a few fun prints from my stash.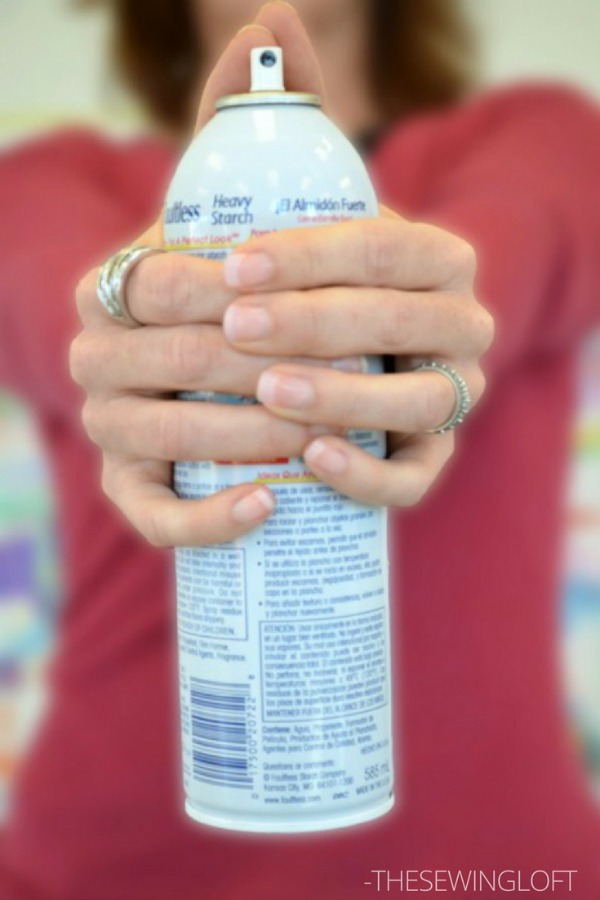 But before I sliced into my fabric, I gave everything a quick spritz of starch. This helps prevent stretching and torquing of those smaller pieces. *Interested in learning more about starch? I wrote an article about the pro's & con's of starch here.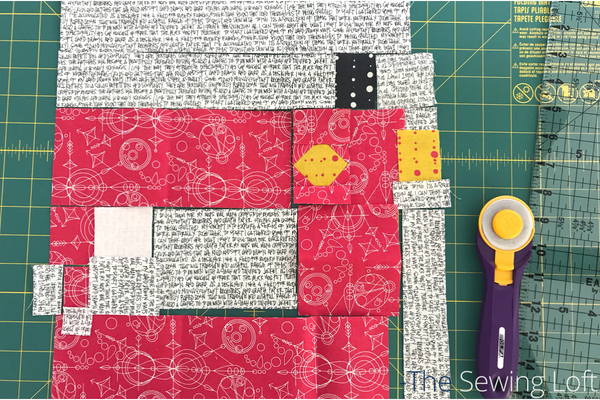 To help prevent mistakes, I like to lay out all of my block pieces to help keep me on track. This is especially helpful for blocks that have longer cut lists. It allows me to say everything at a glance and ensures that I don't mix something up during the sewing process.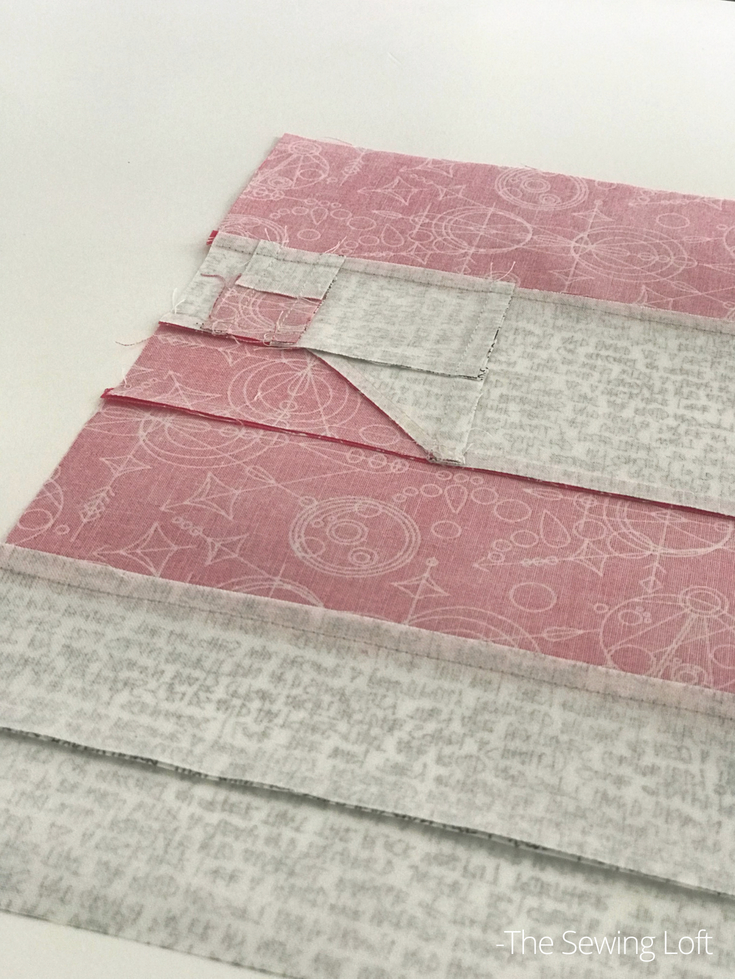 You've probably heard me say it before but I feel it's worth repeating, pressing counts in quilting! The best thing you can do is press your seams flat and the easiest way to do it is as you work. I like to use my Oliso iron with a go spritz of Soak Wash flatter spray. I swear, I own every scent they make and just love the way it works!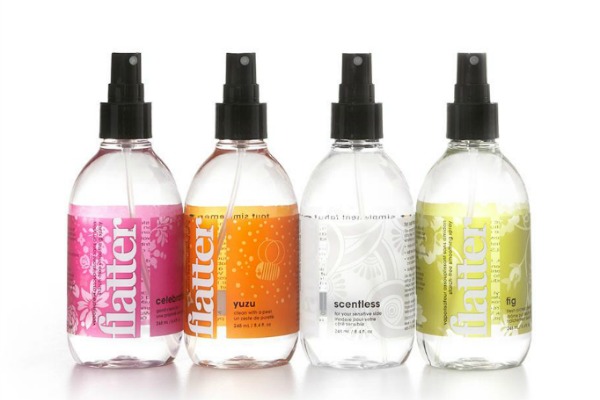 Sewing Machine Quilt Block Photo Finish
My best advice for the sewing machine quilt block is to take your time. While the block itself is not difficult to sew, the number of cut pieces can make it easy to mix up the sewing order. That's why I suggest taking your time and just enjoy the process.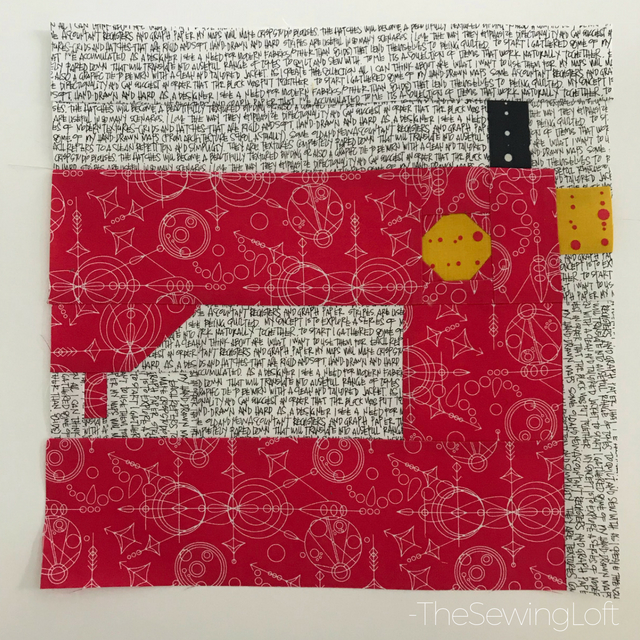 Now, remember, you will need to make 4 sewing machine quilt blocks to complete your Heartland Heritage quilt top but I suggest you make one extra. This way, you can turn that extra block into something fun like this sewing machine cover.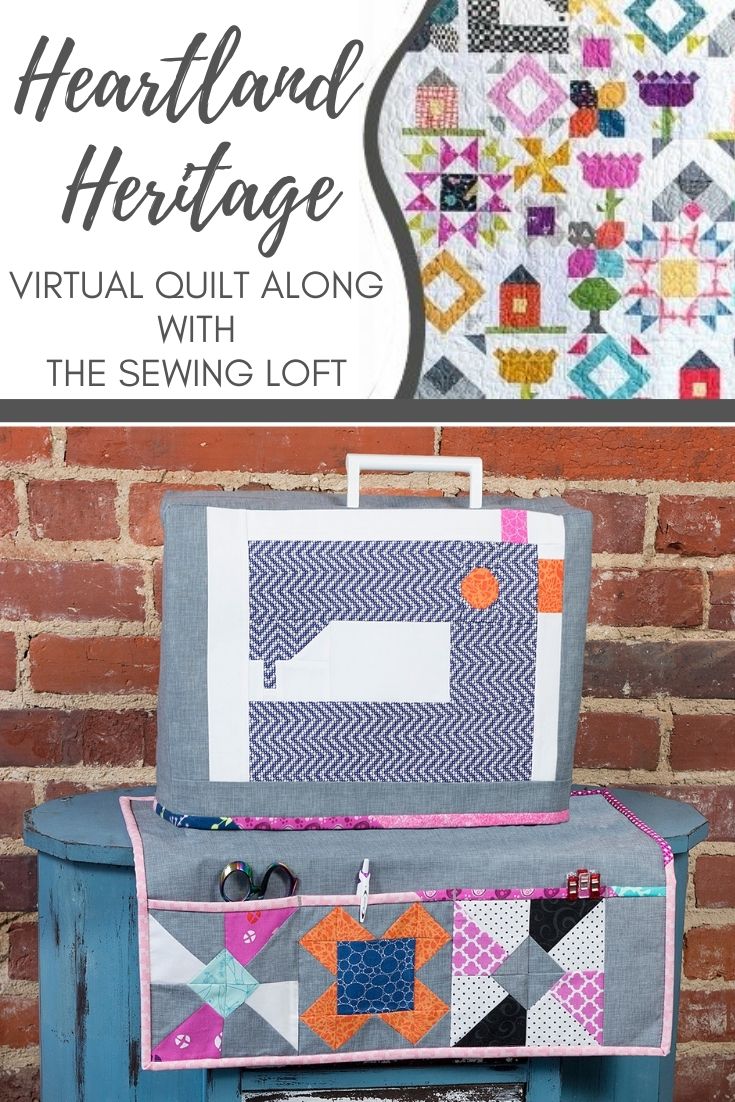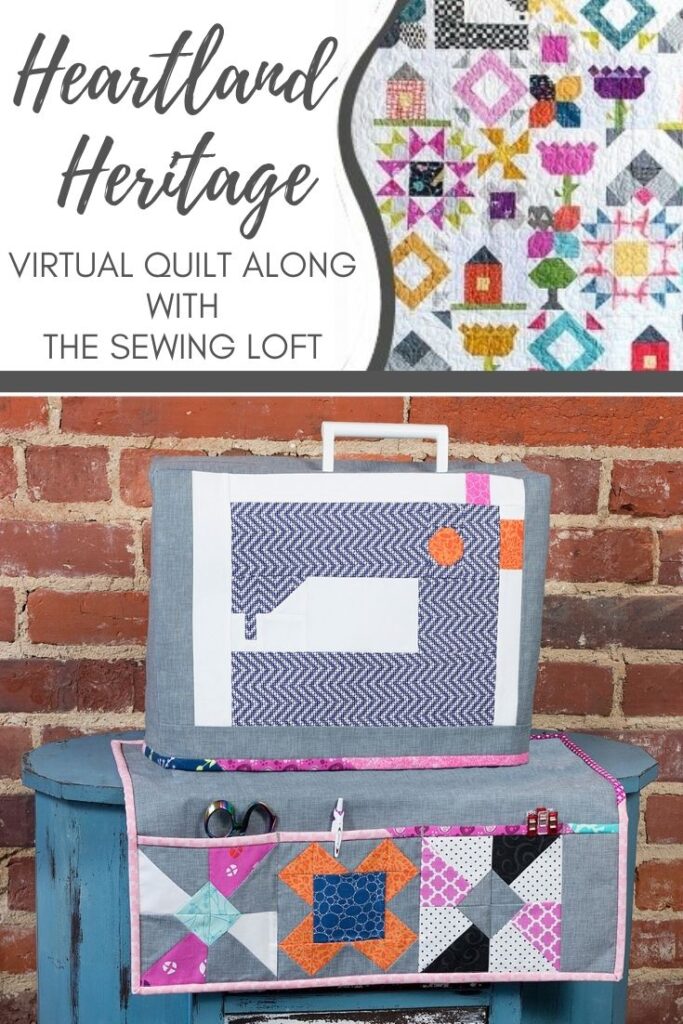 Now, don't forget, I want to see what fabrics you stitch up! Please be sure to share a few snapshots of your finished blocks in my scrap happy community or on social media with the hashtag #TheSewingLoft or #heartlandheritagebom. This way, we can all see and celebrate your latest sewing success!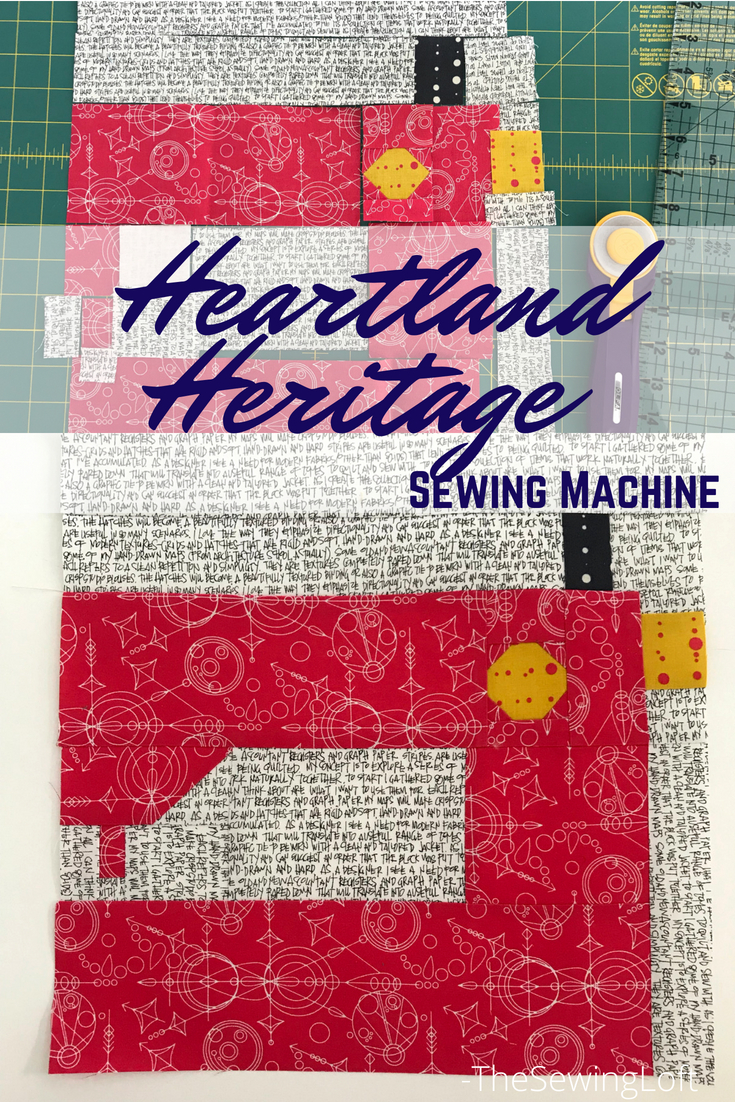 ps- don't have the pattern yet and want to join the fun?  You can order Heartland Heritage here and catch up on past blocks here.