As a Sewing Loft reader, you know I love sharing easy to make scrappy projects, sewing tips and fab sewing finds. Well today I've got a goodie, International Association of Quilters.

You may remember me mentioning this group before. You see, I was a featured designer in 2015 and shared my Santa Baby pattern. Fast forward to today and the group has grown by leaps and bounds. There are over 700 members from all over the world actively sewing and sharing within the group.

But the real reason I want to tell you about the International Association of Quilters right now is because enrollment for the group is open but not for long! Take a look at some of the member benefits…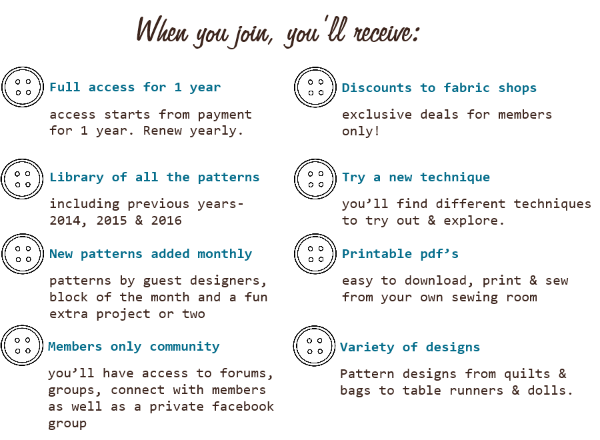 International Association of Quilters Benefits
I've known Becky for years and each year she curates an amazing list of guest designers. Let's take a look at the 2017 line up- it includes Cheryl Brickey from Meadow Mist Designs, Pauline McArthur from Funky Friends Factory, and Jennifer Fullton from Inquiring Quilter (just to name a few)! Last year included designers Liz & Liz from Simple Simon and Christa Watson from Christa Quilts.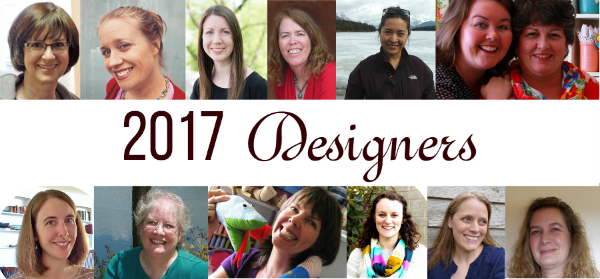 So, if you are always on the hunt for a quilt group that fits your schedule this is it! The best part is you'll never miss a project again! That's right, you'll have instant access to the full library of the history of the group (which dates back to 2014), with new patterns added monthly (my pattern included!), but you need to hurry. Enrollment for the group closes on August 31st. After that, those interested will be put on a waiting list until sign ups re-open at the end of December.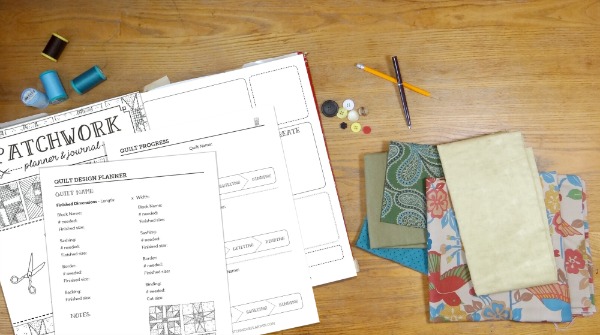 Another great bonus with International Association of Quilters is that they just added the Patchwork Planner & Journal to the members area and there's going to be an extra project during Sept that you can sew along with. So be sure to join today and grab all the goodies to stitch up a storm with friends.

Hello! Are you new here?

Do you want to learn more about sewing? Be sure to sign up for our newsletter HERE and never miss a stitch! Daily Sewing Tips, Everyday Projects and Fantastic Inspiration delivered straight to your mailbox!

Bonus– free download with newsletter sign up.

Feel free to connect with me on Facebook, Pinterest, or Instagram.  I look forward to getting to know you and stitching up a storm together!