Today, I have a simple project that is perfect for every skill level, including beginners, the jewelry bag.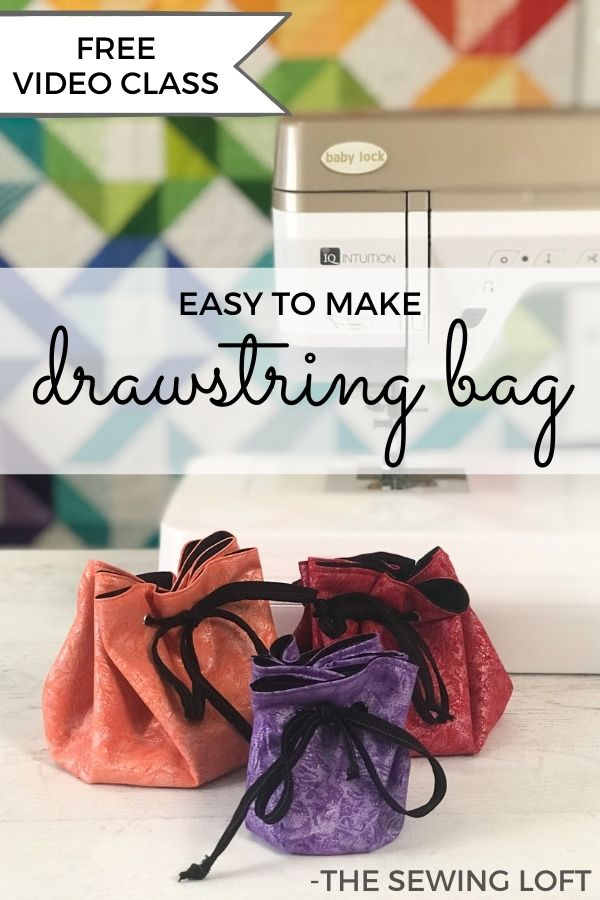 Whether you are new to sewing or just getting back into it after a long break, this easy to make drawstring bag is the perfect project for you. The simple bag requires no special pattern or rulers and can be made with your favorite fat quarters. The best part, there are so many ways to use it. From jewelry storage to gift-giving, this bag is a winner.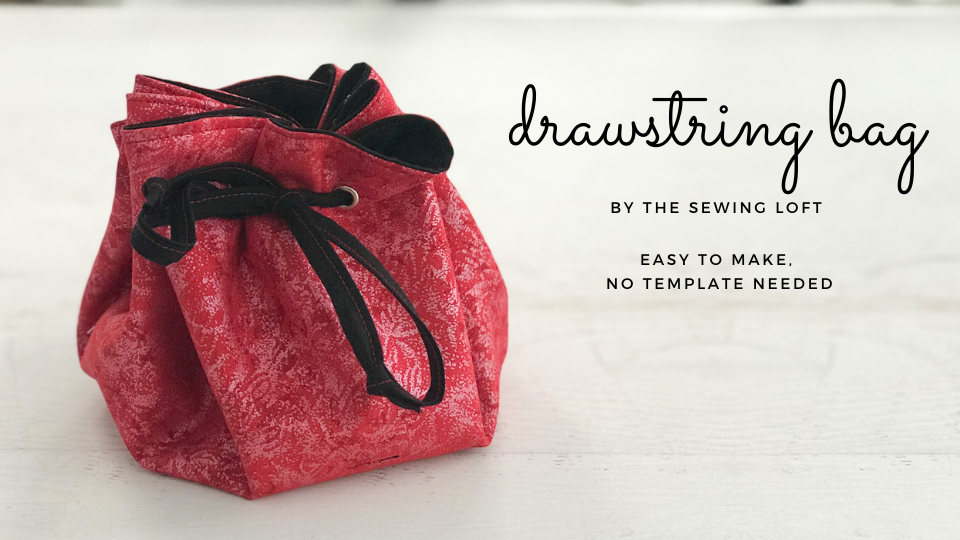 SUPPLIES:
2 fat quarters*
lightweight fusible
eyelets
heat erasing pen
sewing thread
basic sewing supplies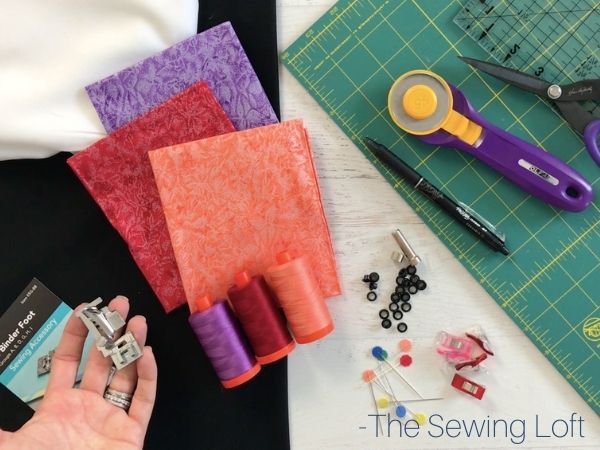 *The colorful fabrics used are from the Fairy Frost collection and the lining is Jet Black from Cotton Couture. Both are from Micheal Miller Fabrics.
Once you have the technique down, you can make the jewelry bag in almost any size. I just don't recommend going smaller than a dinner plate.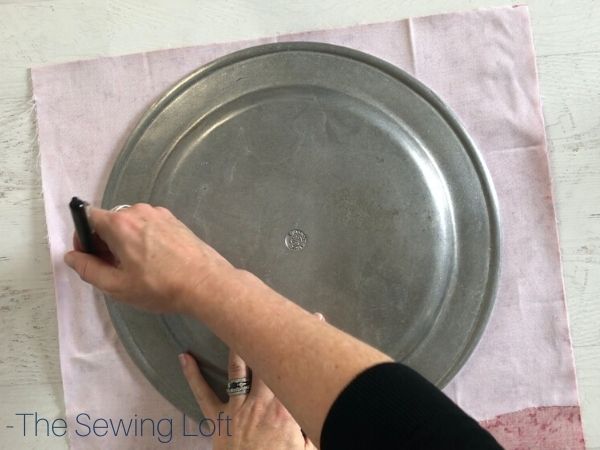 I have found that the best size for my needs was a 15″ diameter serving plate I haven't used in years. The red drawstring bag pictured was made with this.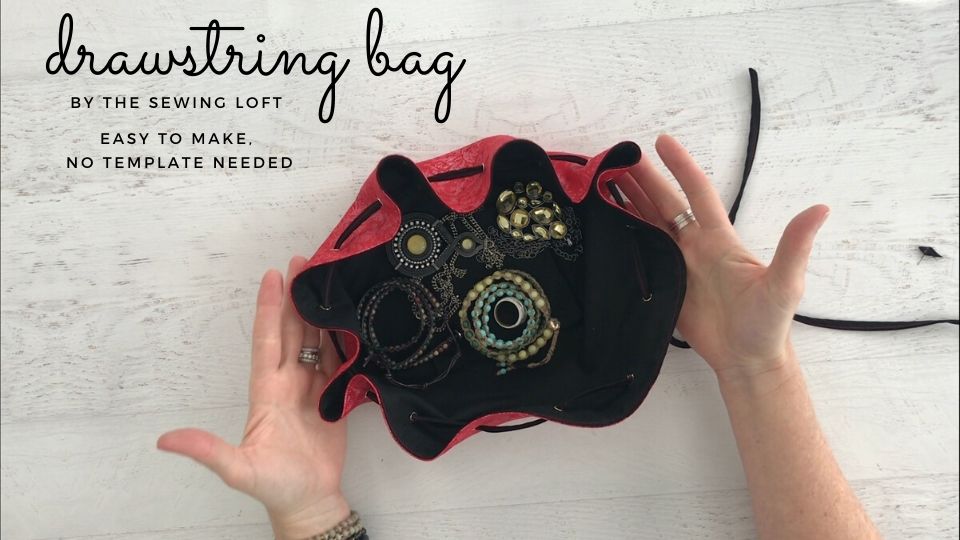 Since I am a visual learner, I decided to do something different and film the whole thing. So gather your supplies and get ready to stitch with me. I'll show you just how easy it is to make this special little pouch.
To give you an idea of size, I used the following for each bag pictured:
Purple Bag: 10″ plate, 16 eyelets, 22″ of drawstring
Red & Orange Bags: 15″ server, 16 eyelets, 24″ of drawstring
The most important thing is having an even number of eyelets evenly spaced around the outside edge of your bag.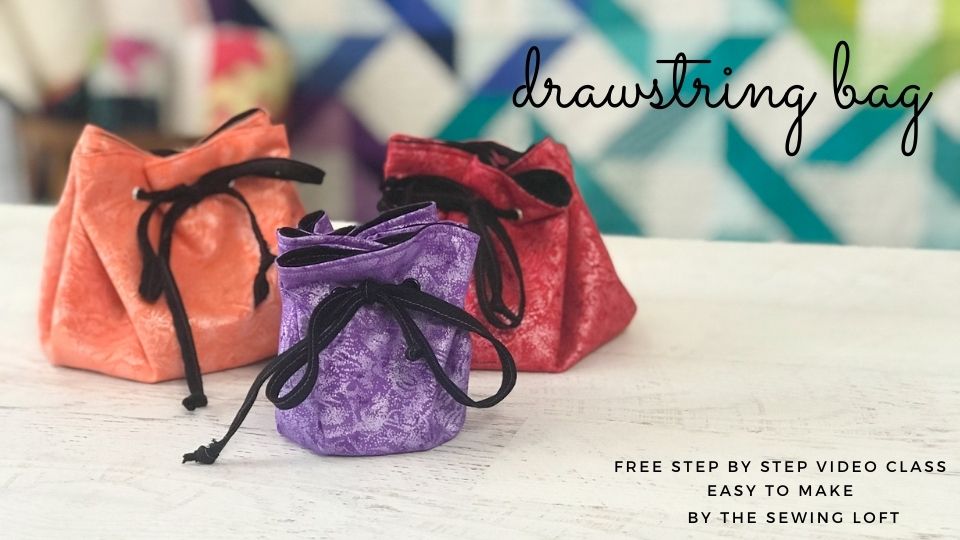 Drawstring Jewelry Bag
In my video class you will learn how to:
create your pattern
fuse interlining
join and turn your fabric
trim seam allowance
turn out and pressing
close small opening
topstitching
create thin drawstring
install eyelets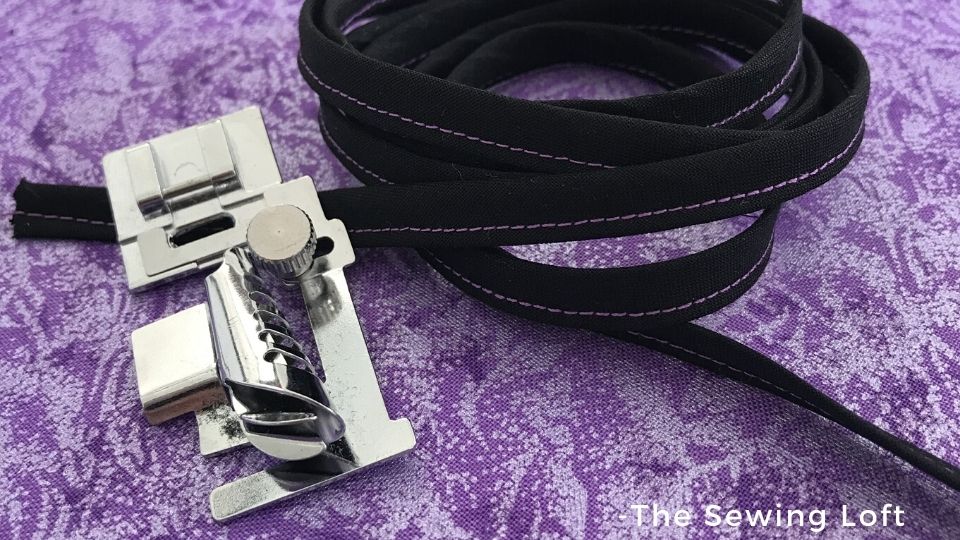 For those of you that have never used or even heard of the bias binder foot before, it is wonderful. This accessory foot snaps directly to your machine with ease and requires the bias fabric to be cut 1 1/8″ wide. If you have never made bias strips before, I have a great article here.
Remember, at any point during my jewelry bag DIY video, you can hit the pause button and rewind. Okay, let's get started with our easy-to-make drawstring jewelry bag.
**Since I know that many of you like to print out a hard copy of the article to use as a reference while sewing, I have created an optional PDF that's optimized for printing and ad-free. Find more here. The blog post and video are totally free to read, print, and sew! The PDF tutorial & download for $2 is totally optional.
Now, if you would like to add a bit more shape and structure to your bag, you may want to consider adding a piece of acrylic or cardboard to the bottom. I just covered mine with lining and tacked it in place for a clean finished look.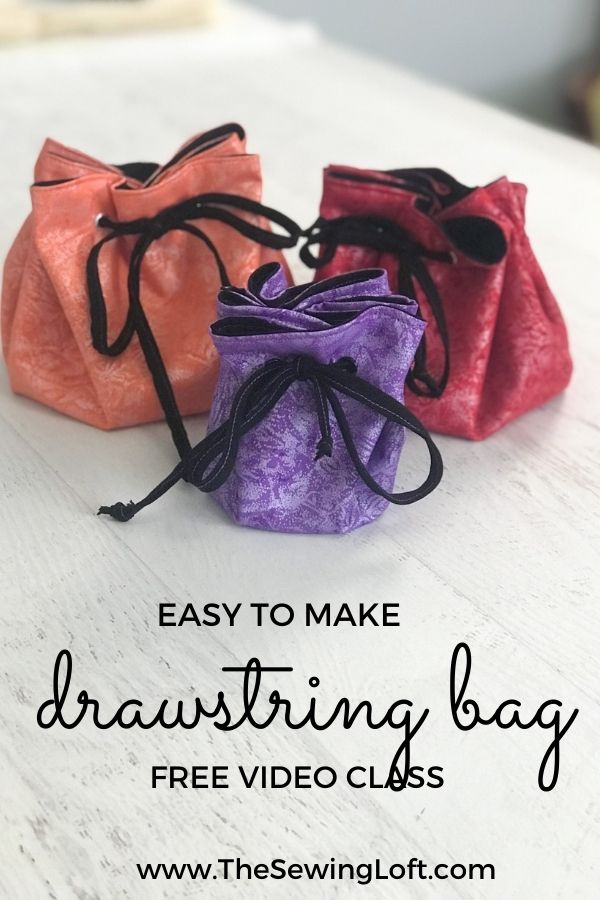 I'm sure you'll find so many uses for this easy to make drawstring bag and can't wait to see the fabrics you stitch it in. Be sure to PIN THIS to your favorite sewing board on Pinterest for easy finding later on.