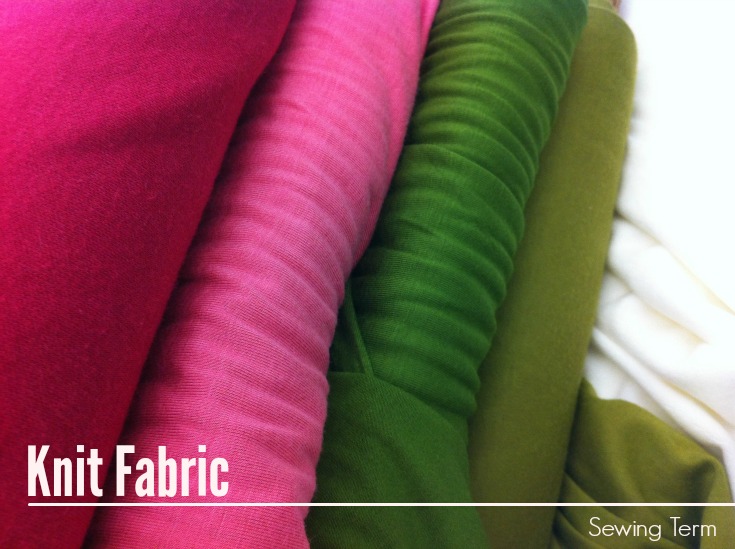 Knit fabric –
noun
a type of fabric made of interlocking loops of thread
Woven fabrics are woven – as the name implies, they're made by weaving over and under warp and weft threads to make a fabric with little to no stretch. Knit fabrics, in contrast, are made on a knitting machine using interlocking loops of thread. These fabrics have much more stretch to them as a result, and are often used in garments such as tops and skirts.
Click photos for more ways to use knits in sewing.
Hello! Are you new here?

Do you want to learn more about sewing? If so, be sure to sign up for our newsletter HERE and never miss a stitch! Daily Sewing Tips, Everyday Projects and Fantastic Inspiration delivered straight to your mailbox!

Bonus– free download with newsletter sign up.

Feel free to connect with me on Facebook, Pinterest, or Instagram.  I look forward to getting to know you and stitching up a storm!