This post may contain affiliate links  to products I love and use.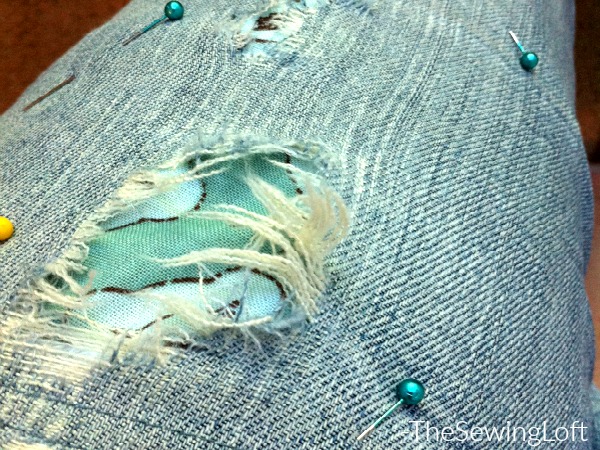 Mending –
noun
the act of a person or thing that mends.

articles, especially clothes, to be mended
You might refer to having a pile of "mending" to do, or you might mention to your friend that you're "mending" a pair of pants for one of your children. In either case, you're referring to the act of repairing an article of clothing (or anything else made of fabric, really) that is broken or torn. You might mend something by closing up a hole, stitching shut a tear, sewing on a patch or even adding an embellishment. Let's take a closer look at some common mending options.

Stitches
Depending on the type of repair, you'll need to apply the appropriate stitch to get the best finish. Here are just a few examples of  stitches available.
Whip Stitch
Back Stitch
Running Stitch
Ladder Stitch
Darning Stitch
Learn 18 hand stitches in less than 10 minutes in this quick video by Pandemic Apparel.
Patching
Fabric
Interfacing
Decorative
In this video by FashionSewingBlogTV, you'll learn how easy it is to add patches to a garment when mending a tear.
Embellishing
For those times when repairing a hole, rip or tear is not possible, covering it up with a pretty embellishment is the next best step.
Beads
Sequins
Gems
Buttons
Here's a great demonstration by eHow Family on how to sew sequins by hand.
Click the pictures below to learn more ways to use this simple stitching in your sewing projects.
Hello! Are you new here?

Do you want to learn more about sewing? If so, be sure to sign up for our newsletter HERE and never miss a stitch! Daily Sewing Tips, Everyday Projects and Fantastic Inspiration delivered straight to your mailbox!

Bonus– free download with newsletter sign up.

Feel free to connect with me on Facebook, Pinterest, or Instagram.  I look forward to getting to know you and stitching up a storm!