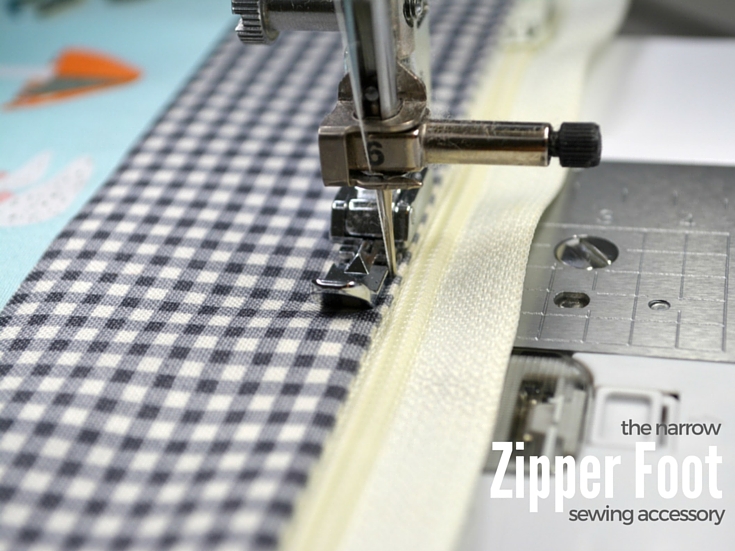 I can not say it enough, not all zipper feet are created equal! I'm the first to admit that I tend to be lazy and not reach for my treasure chest filled with specialized feet when sewing but the fact remains that the right tools make ALL the difference in the world. The narrow zipper foot is one of those feet!
Narrow Zipper Foot-
This narrow zipper foot is designed to allow your machine to get up close and personal with your zipper, trim, or piping to achieve the perfect finish. Think BBF's type close! It provides more visibility and precision capability than the standard zipper foot. 
The needle position is mission-critical with this foot. Meaning, you must shift your needle to the left or right of the center in order to use. Shifting your needle will allow the foot to travel along the edge of your trim and be closer than the standard zipper foot.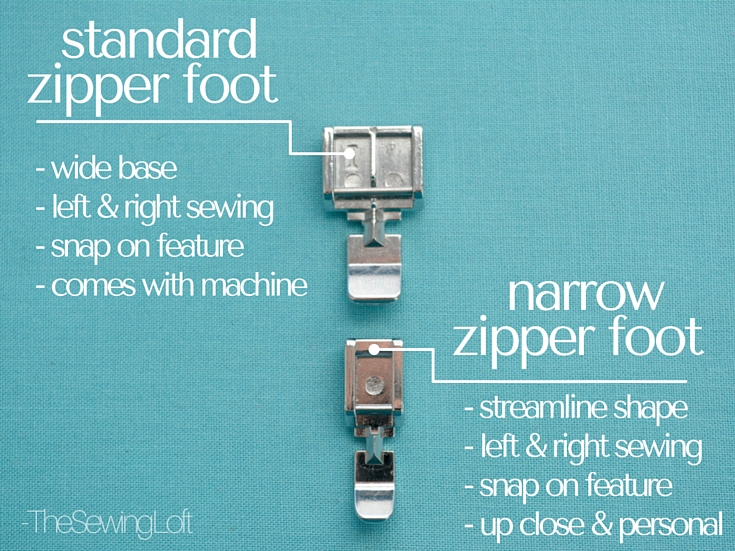 The difference between this specialty foot and the standard zipper foot is the streamlined base at the back end. It is narrow front to back with no extra bump out. This sleek design allows the foot to ride right along the edge of your project, zipper, or trim.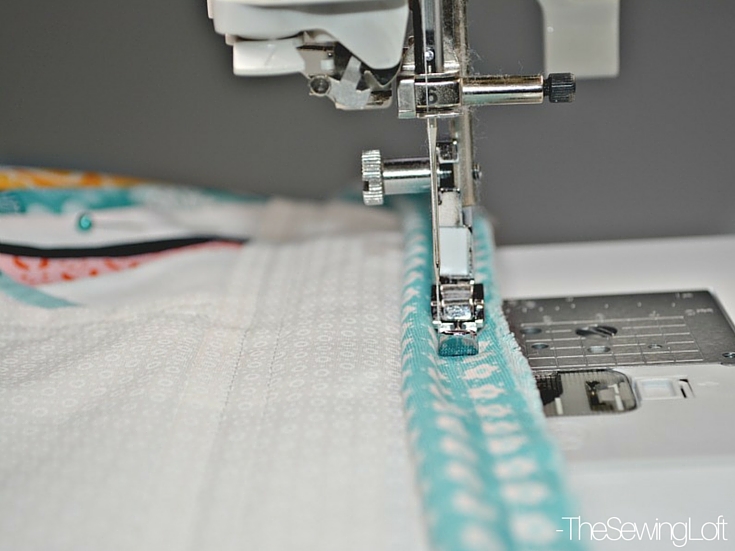 Examples of items you might sew with a specialty foot include:
zippers
piping
snap tape
cording
fringe
bulky items
Narrow Zipper Foot Stats-
Size: Super SKINNY!
How to attach: Depending on your machine brand, this specialty foot comes in both a snap-on unit and an adjustable version that screws in place directly to your presser foot shank that is directly attached to your machine.
Where to buy: This specialty presser foot can be purchased at your local quilt shop or here on line. Be sure to check your machine manual for any special shank requirements.
So the next time you need to get up close and personal with your stitching, be sure to reach for the narrow zipper foot.
Click the pictures below to learn additional ways to use your narrow zipper foot in your sewing. 
Hello! Are you new here?

Do you want to learn more about sewing? If so, be sure to sign up for our newsletter HERE and never miss a stitch! Daily Sewing Tips, Everyday Projects and Fantastic Inspiration delivered straight to your mailbox!

Bonus– free download with newsletter sign up.

Feel free to connect with me on Facebook, Pinterest, or Instagram.  I look forward to getting to know you and stitching up a storm!