Sometimes we just need to clear out our scraps and make something fun and this mini log cabin pattern is perfect. These mini log cabins are easy to make and since they are made from scrap fabrics, I consider them free!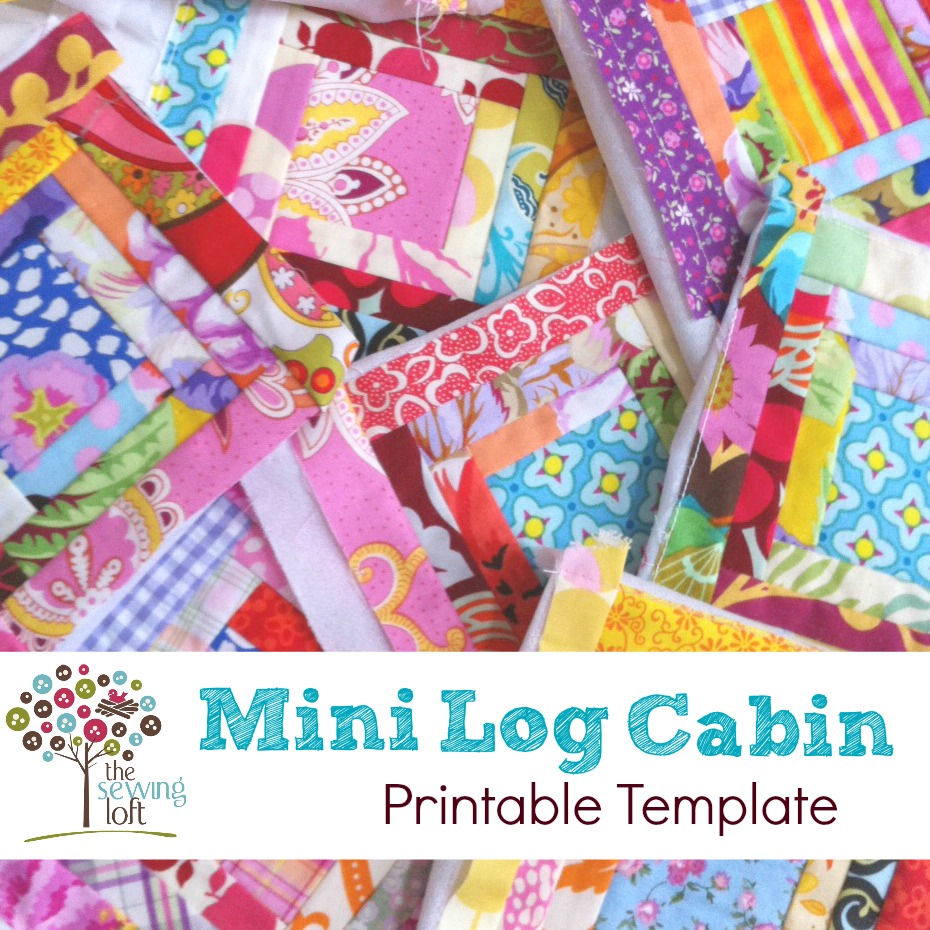 Mini Log Cabin Pattern
This project is for all levels.
Skill Level- 1 Button
Supplies:
scrap fabric
6″ square of lightweight interfacing or stabilizer
Tools:
sewing machine
pins
scissors
iron and ironing board
Mini Log Cabin Block Instructions:
Print out the template and transfer the design onto a piece of stabilizer or interfacing. Be sure to mark the numbers on the template.
Place a 2.5″ square of fabric right side up on the center of the template. Carefully turn the template over and stitch in place. Rough cut a piece of scrap fabric to cover log #1 on the template with 1/4″ all around overhang by 1″ wide. Lay fabric scrap over the center square with the right sides together. Be sure that the fabric scrap overhangs the section on each side. Carefully turn over the template and stitch along the line.
Trim away excess fabric to allow for 1/4″ seam allowance; flip up and press. Work in a clockwise manner while mixing colors and prints until you are all around your template.
Press, Press, Press. Don't forget to press as you go!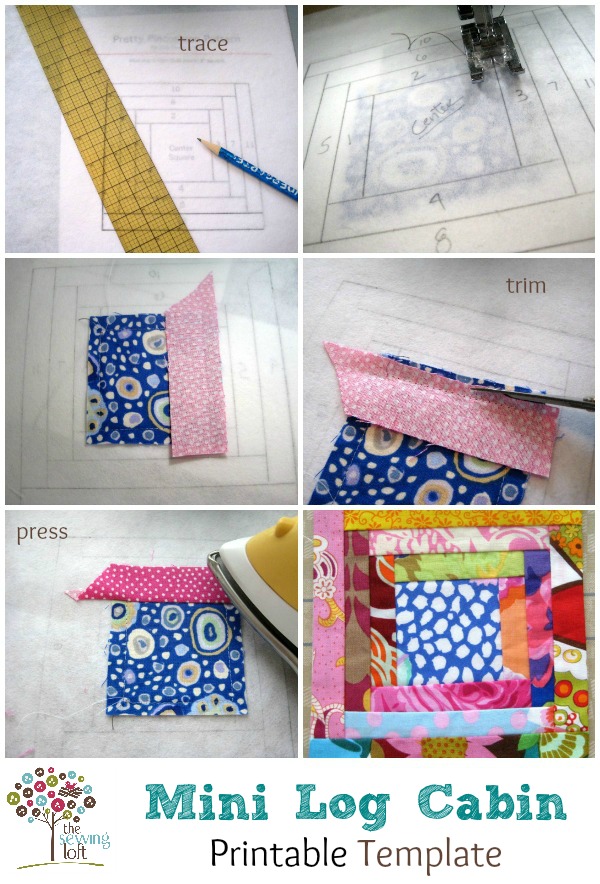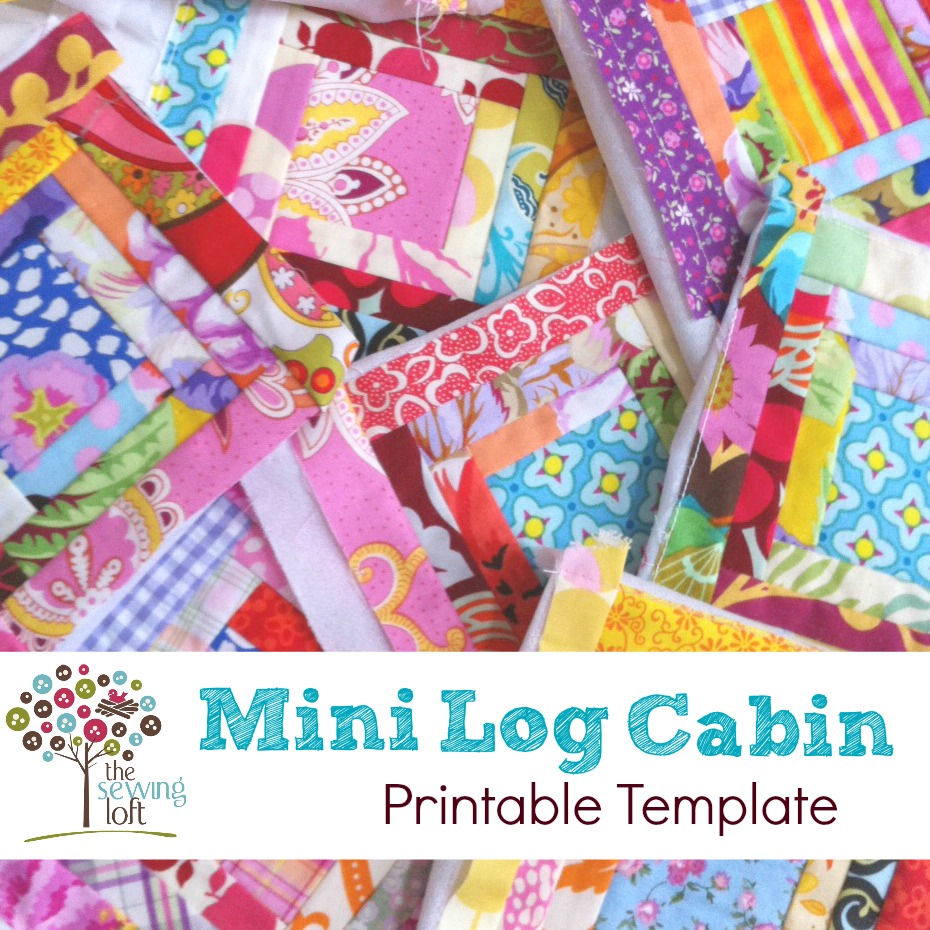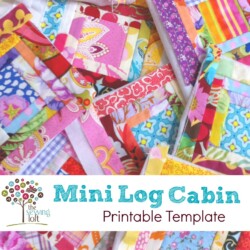 Mini Log Cabin
This blog post has been converted to an optional PDF that's optimized for printing. Find more here. The blog post is totally free to read, print, and sew! The PDF tutorial & download for $2 is totally optional.
The mini log cabin block finishes at 4″ and if you are not sure what to make with them, let me give you a few ideas. Even though I think the mini log cabin quilt pattern looks best when grouped together, it will also make a stunning pocket detail or handbag, Be sure to think of this template as a way to use your scraps and create a focal point within any stitching project. I challenge you to think beyond the quilt when using this template.
This mini log cabin quilt pattern is so simple and can be made any size you like. Personally, I just LOVE the way they look small. Keep in mind, while this template is easy to use, the quilt block takes time to sew due to its size and small bits of fabric.
QUICK TIPS: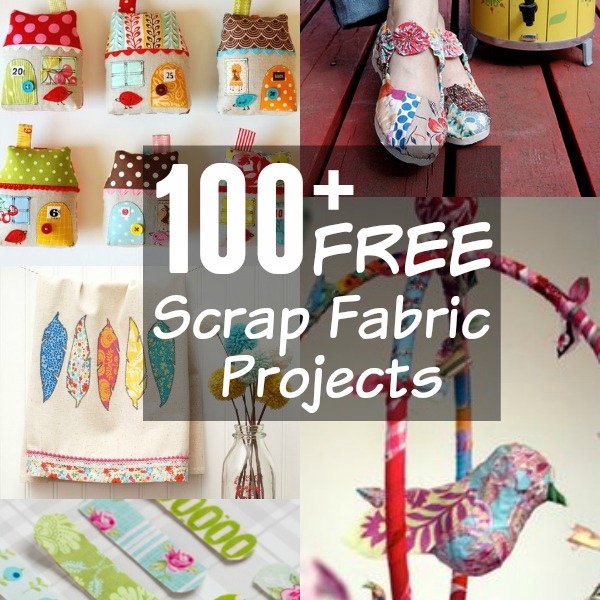 Looking for more scrap busters? Check out this massive round-up of Scrap Fabric Projects and be sure to follow along with my Sewing: Scrap Inspiration Pinterest board. You will find dozens of amazing ways to use up your scrap fabric.

Looking for more? Be sure to join me and over 75,000 other members in my Scrappy Girls Club private group. We share scrap-busting ideas, WIP's and so much more!