As a seamstress, quilter and maker of things, we need surface area more than the average Joe/Jane. That means a place other than the floor or dining room table, to cut fabric or sew, would be a dream come true. No matter the size of your space, or your budget there is an option for everyone with these 15 inspiring sewing table designs.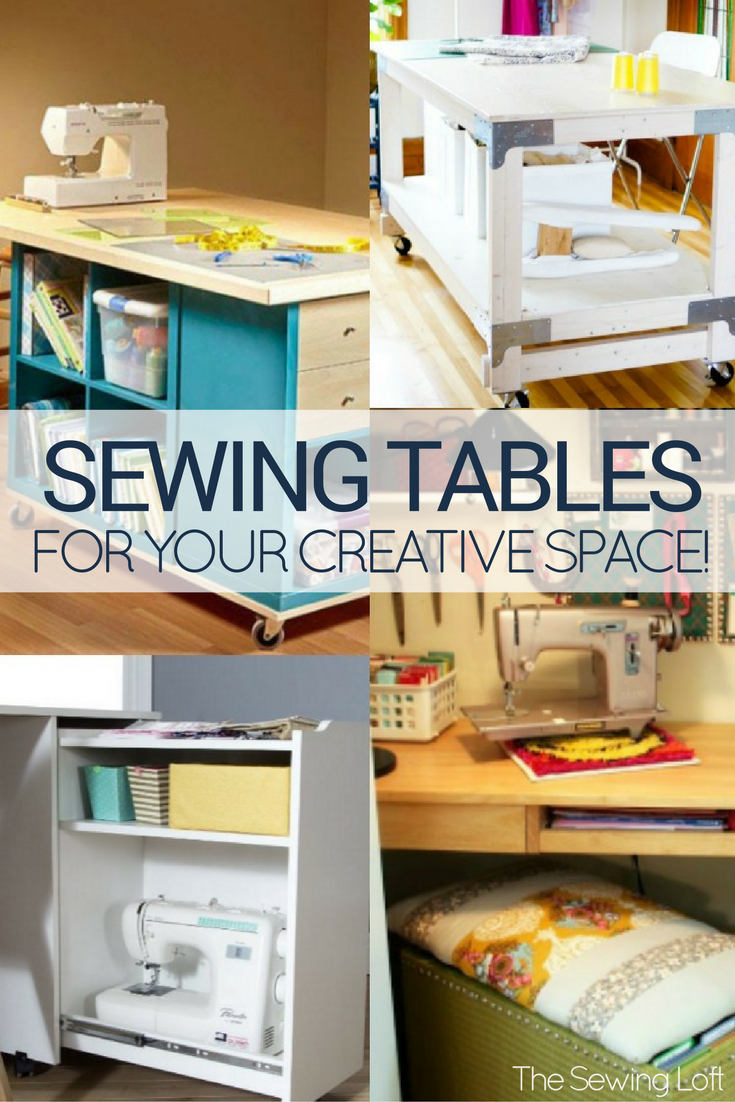 Inspiring Sewing Table Designs
So I say, it' is time to get up off the floor and enjoy cutting fabric once more. No more crawling around on your hands and knees or enduring backaches from crouching down on the floor.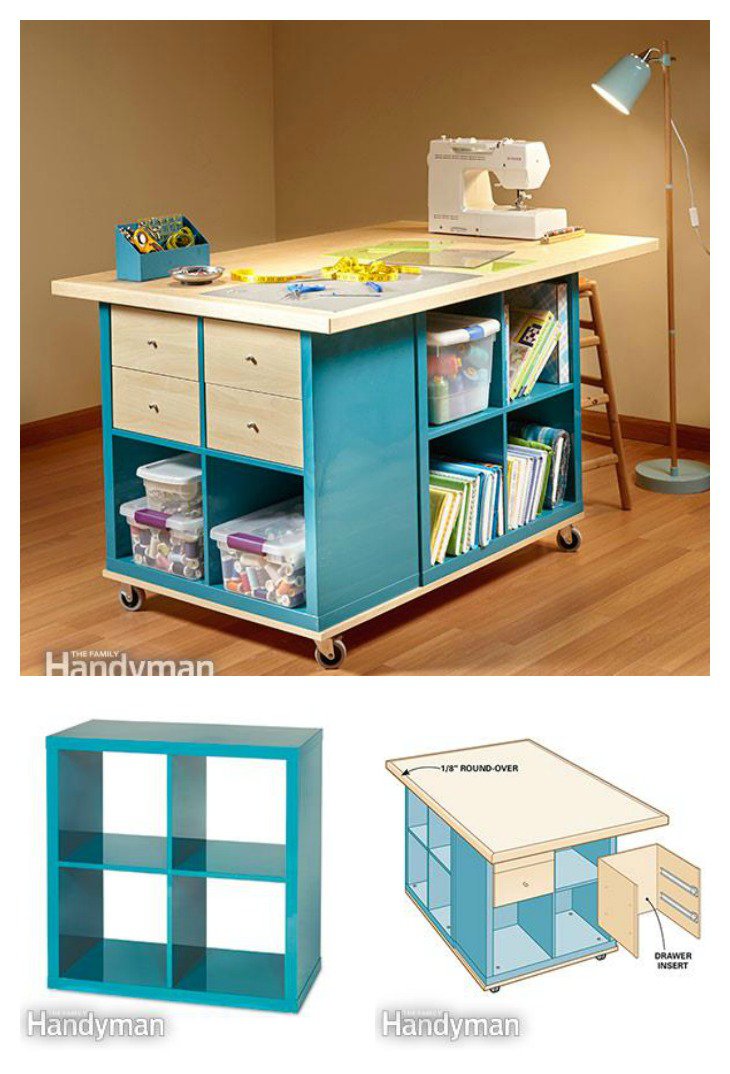 Sewing tables with ample storage can get pretty pricey, but this DIY one made from IKEA bookcases is an affordable option with tons of storage.
---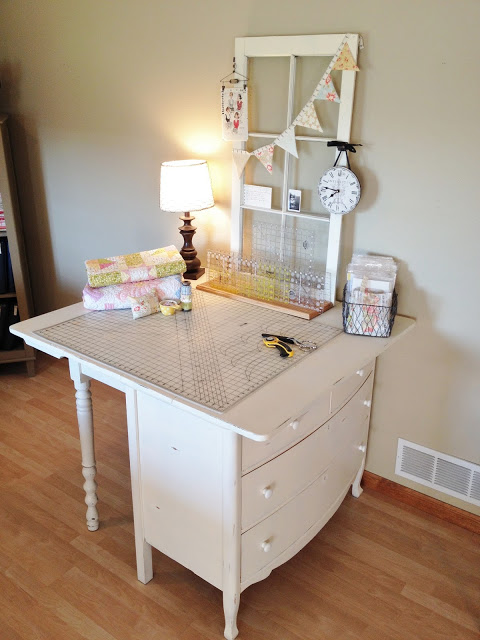 For those of us that love country chic furniture in our homes this cutting table would fit right in with the decor. I can see this as a real conversation starter in my family room.
---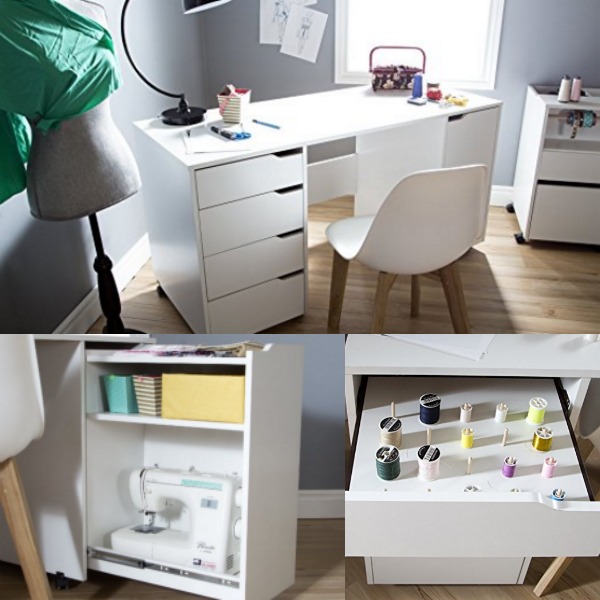 For those that have a more modern taste in furniture here is one for you. The clean lines makes way for easy storage. 
---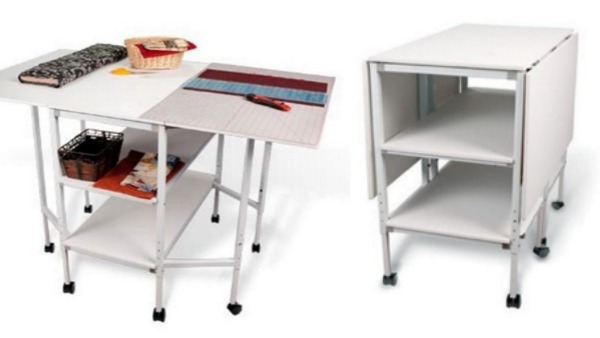 Sometimes all you really need is something that gets the job done. This table folds up out of the way yet still have storage for your items and opens large enough for large pieces of fabric.
---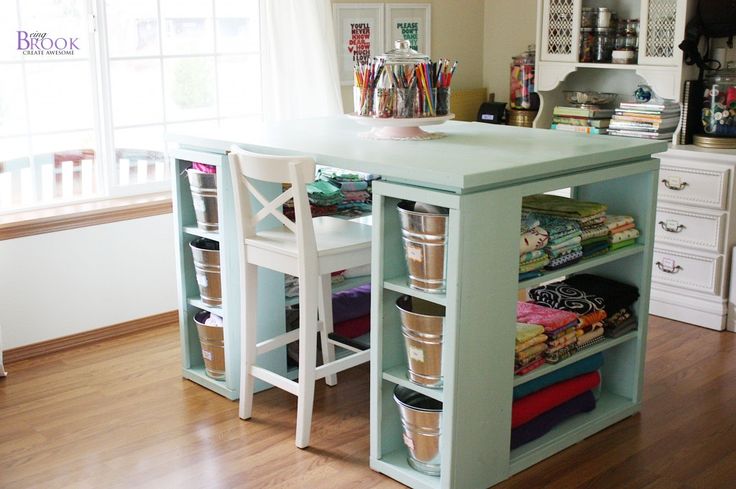 Wouldn't this be AWESOME!?!
It's easy to make, it's just two bookcases and plywood for the top.
---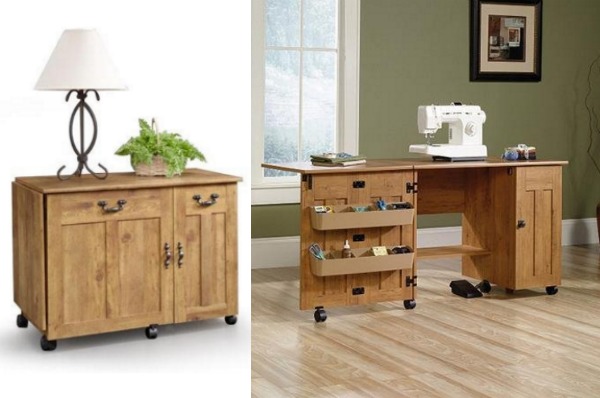 Don't have extra room for a designated sewing space? Try this cabinet table on for size and store your goodies away in plain site. 
---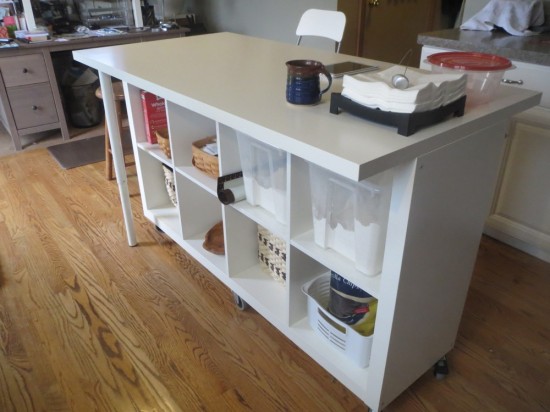 This cutting table would make a beautiful addition to any sewing room. Just look at how much organized storage is Vera & John recension under this table. Be still my heart!
Vera&John casino tillämpar ett ungdomligt och fantasifullt intryck präglat av kraftiga färger & tydlig design. Detta ser till casinot eventuellt kan behaga även dom som vanligt inte lirar online. Nätcasinot har riktat huvudfokus i rena casino varianter, och dem är smidigt sorterade direkt i olika undergrupper. Från huvudsidan kan du därmed enkelt navigera dig framtill till önskad spelkategori.
---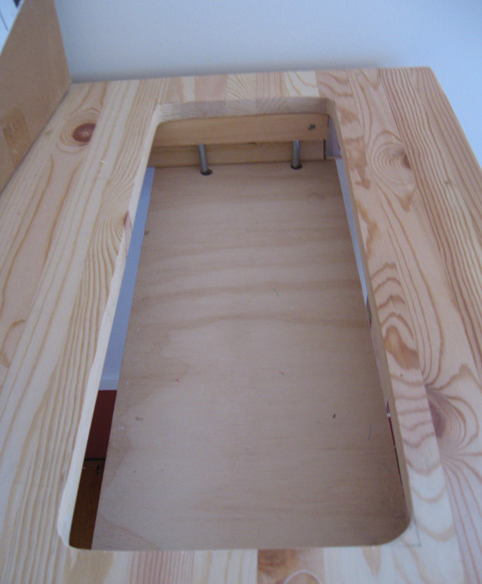 Great way to recycle a table you already have into a new sewing space!
---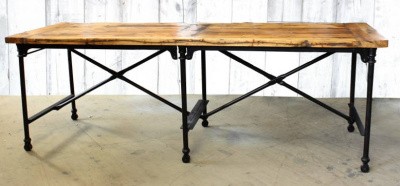 For all you Industrial Farmhouse lovers out there, who wouldn't want to have this cutting table in your space. I know I would love to have this as my cutting table.
---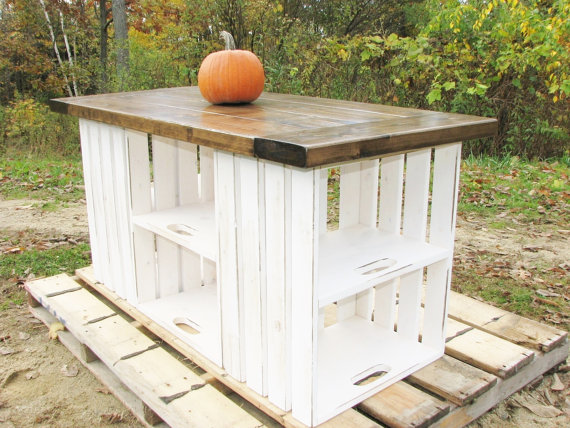 The use of pallets and crates in our home decorating is so popular right now. Why not add it to your sewing room as well by creating a one of a kind cutting table using crates. (This one is for sale but I'm pretty sure you can get handy with some DIY.)
---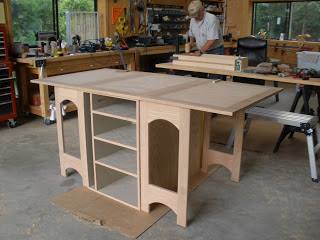 This is an awesome table and the story behind it even better!
---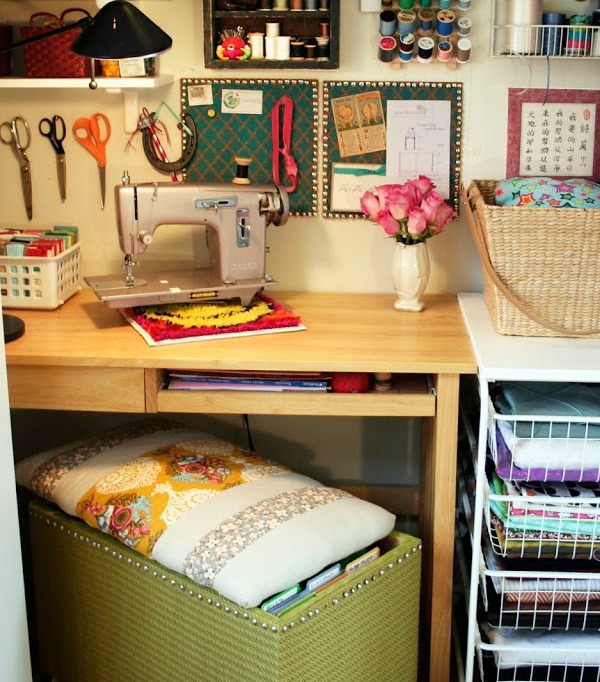 What about this for a small sewing space?
---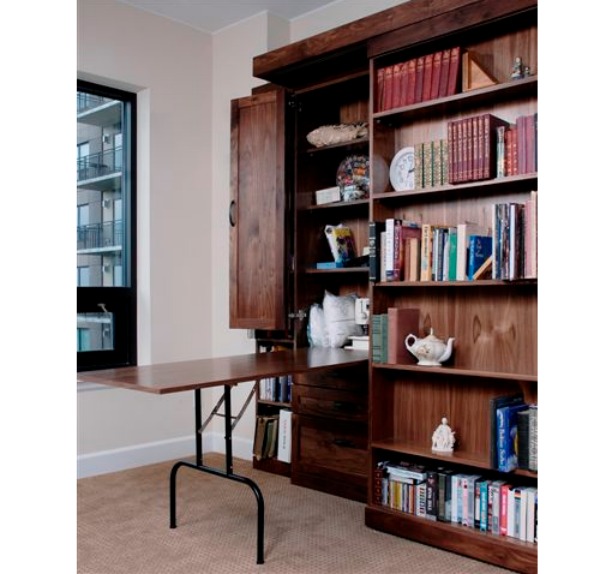 I love having guests over but where do you put them when you have turned your guest room into your sewing space. In your sewing room of course.
---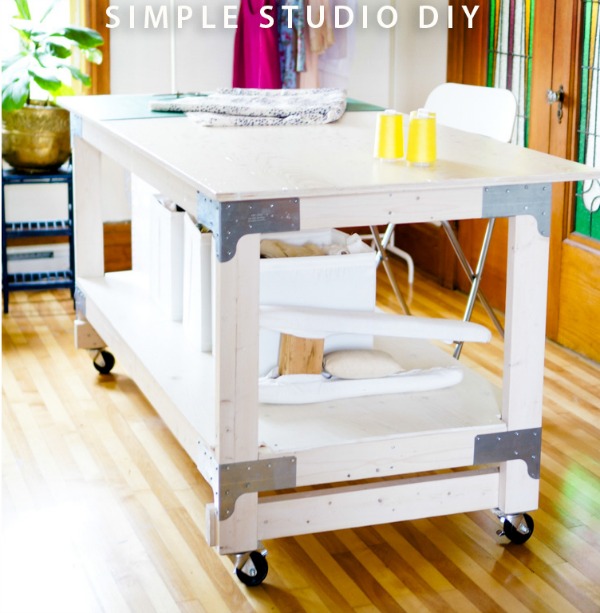 Wow, this is a great idea for any office space!
---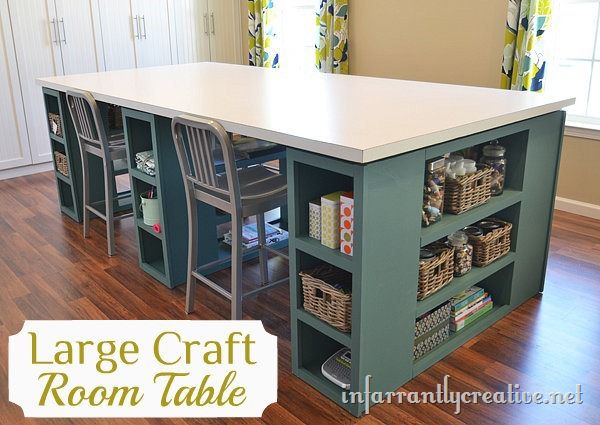 Now, for the Cadillac of all tables this would be the one. I am in awe at this size and function of this cutting table.
---
Bonus Tips-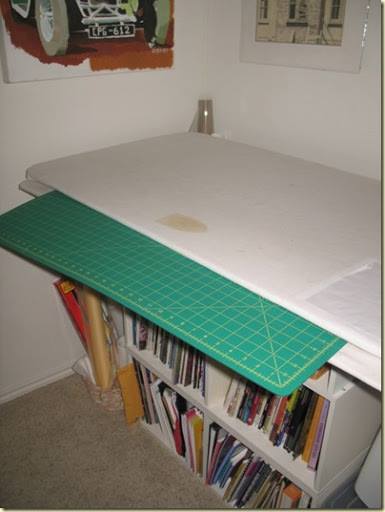 Make your space work harder with this Dual Duty Solution.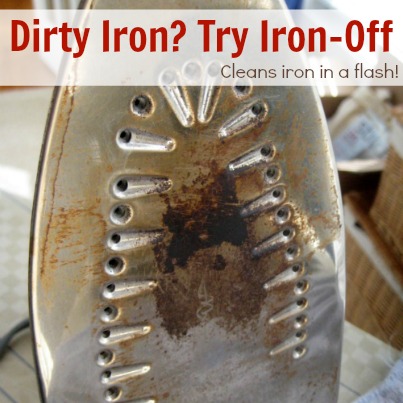 Now that you've got your ironing board looking it's best, let's take a quick minute and do the same for your iron.
---
These sewing table designs have me inspired to get my fabric up off the floor and onto a designated table. There are so many options out there but if you still need more inspiration check out my sewing loft/studio inspiration board on Pinterest for even more creative ideas and sewing table designs for your workspace.

Hello! Are you new here?

Do you want to learn more about sewing? If so, be sure to sign up for our newsletter HERE and never miss a stitch! Daily Sewing Tips, Everyday Projects and Fantastic Inspiration delivered straight to your mailbox!

Bonus– free download with newsletter sign up.

Feel free to connect with me on Facebook, Pinterest, or Instagram.  I look forward to getting to know you and stitching up a storm!