Attending sewing and quilting retreats are one of my favorite adventures. Something about getting away from my everyday chores, meeting new friends and just plain sewing is the best! After the tickets are purchased, hotel reservations made it's time to focus on the details- like what to pack for your upcoming sewing or quilting retreat!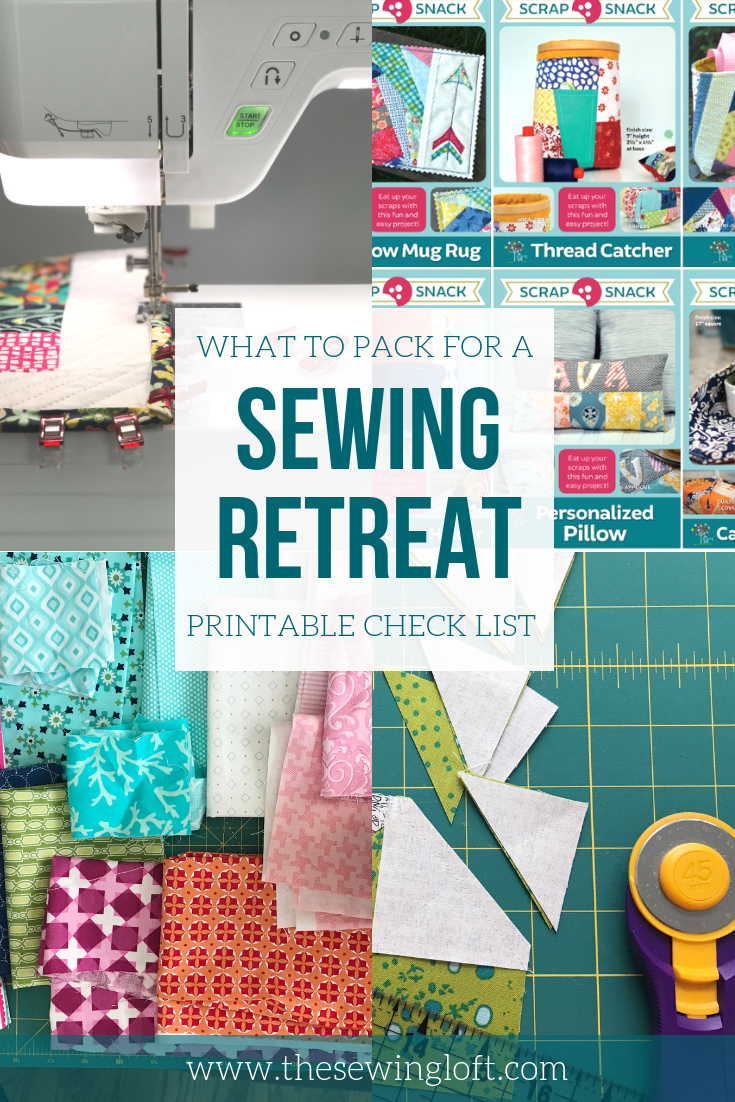 To make sure everything is perfect, it's best to do a little prep work. By prep work, I mean on your supply and packing list. From making sure that you have plenty to work on during down time to packing the right tools for the job, all are the key to success.
Quilting Retreat Packing List
With the first Sew Scrappy Retreat just one week away, my excitement levels are at an all time high and I'm sure, I'm not alone. That's why I put together this quick packing list. Once printed, you can easily tackle your packing and focus on the important stuff….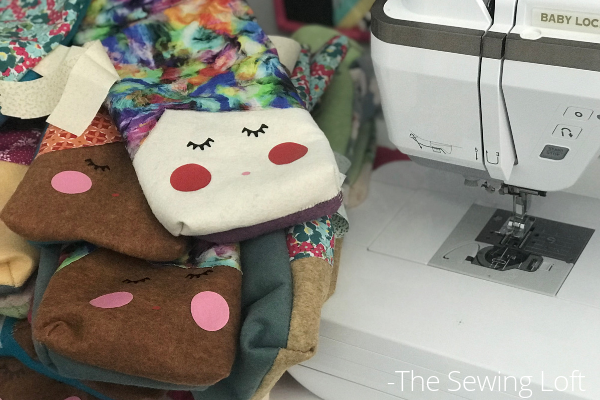 Like meeting new friends! These cuties are almost ready to meet you.
This list is the perfect way for me to make sure I didn't forget anything and allow me to just live in the moment while meeting new friends!

Still nervous about attending your next sewing or quilting retreat? Be sure to check out this article with extra retreat tips. You'll arrive feeling confident, comfortable and ready to start stitching up a storm!
Hello! Are you new here?

Do you want to learn more about sewing and quilting? Be sure to sign up for our newsletter HERE and never miss a stitch! Daily Sewing Tips, Everyday Projects and Fantastic Inspiration delivered straight to your mailbox!

Bonus– free download with newsletter sign up.

Feel free to connect with me on Facebook, Pinterest, or Instagram. I look forward to getting to know you and stitching up a storm together!