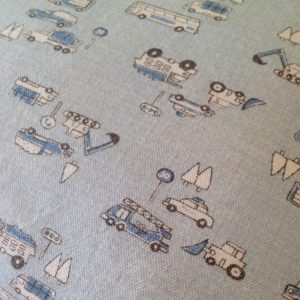 Hello friends of First Fridays, it's TJ Goerlitz from Studio Mailbox here to bring you November's dose of sewing humor.  Last time I popped in I was crying about my hemming skills – but never fear!  I'm fully recovered and ready to attack the next project.  Since this year is all about random acts of sewing kindness (RASK), I've decided it's time to pay my son's bedroom a little attention.
You guys already know how it goes.  You come home with a sweet new baby and every last person on earth heeds the warning, "Watch out!  It will go SO fast!"
It's true.  One minute you're gently shoveling mushy food into their puckered mouths and then the next minute you're unable to help them with their math homework because it's too hard.
Somewhere along that transition they no longer like their bedrooms looking like a cuddly little baby nest.  They start hanging up posters of transitioning robots, sports stars, and super heroes.  Suddenly all those light blue furnishings look a little off.  Don't get me wrong, never once has my kid said, "hey mom how about we switch up this baby theme we got going on here?"  But I can't help but notice it's time.

MY LATEST VIDEOS
It's almost creepy how attached I am to the baby fabric.  I remember the store, Frau Tulpe, where I got it.  I had read about this store, with it's magnificent reputation, and insisted my husband navigate unfamiliar streets until we found it.  All those years I lived in Germany I had never been to Berlin.  There I was burning up a huge chunk of one of our days in a world city but it was worth every effort.  Hands down, it was the best fabric store I've ever been in.  It sure makes it hard to take down the curtain and the pillow covers.
But then this came home from school: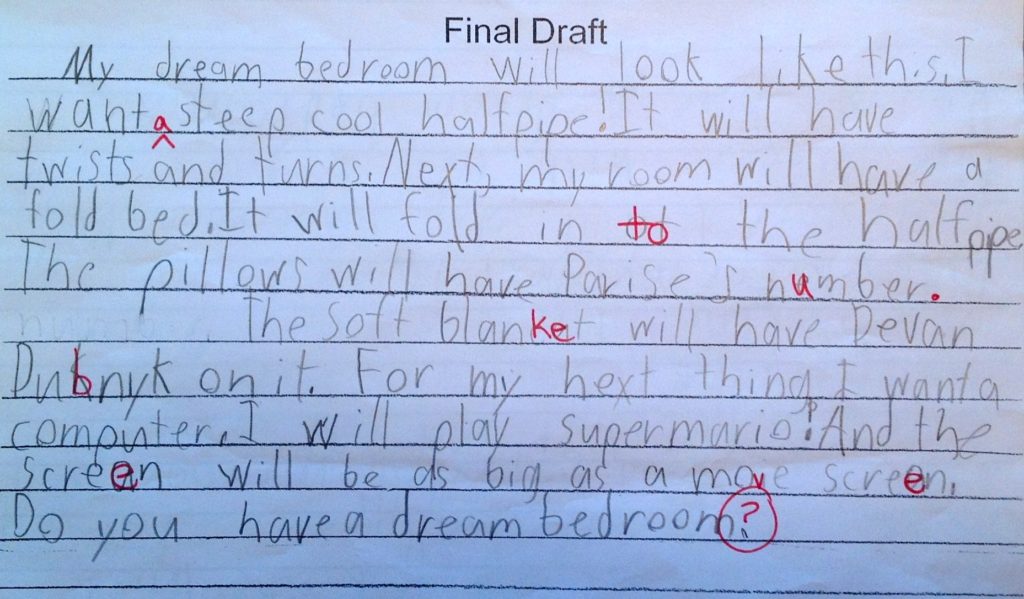 In case you need any help with this, a half-pipe is a ramp for skateboarders.  Apparently my child thinks it would make a cool head board for his bed that he expects to magically fold up into it.  But that's not where this assignment gets interesting.  The part where he wrote, "the pillows will have Parise's number.  The soft blanket will have Devan Dubnyk on it."
Those are players from our beloved hockey team, the Minnesota Wild.  This paperwork from school is clearly my child's cry for decorating help.  Somewhere deep down inside he is ready to give up the baby pillow covers and just hasn't known how to tell me.  Thank goodness pillows are so easy to make.  Between this tutorial on personalized pillows and arming myself with these 10 pillow tips, I should be able to crack these out in no time flat.
So I've got no choice but to sign off here and start searching for hockey fabric.  Surely an upgrade will bring sweet dreams.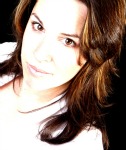 TJ Goerlitz is a mixed media artist who pretends to be a seamstress whenever possible.  Come connect with her on her site, Studio Mailbox,  in Facebook or in Pinterest.  Join her on the first Friday of every month where she shares her latest sewing tales with the readers of The Sewing Loft.