What's your favorite way to store pins while sewing? Pincushion, magnetic pin holder or strip, something else? Pins are one of those necessary sewing tools that we use on a regular bases, so many of us have a favorite method for storing them.
Today we're talking about one of my favorites—the pincushion. They come in all shapes, sizes and colors and are a fun way to express your sewing creativity. When making one for yourself, one of the most important things for you to consider is the pincushion stuffing. You want it to be heavy enough to stay in place when using, so choosing the right filler is a must.
Here's a list of some of the more popular ones, their pros and cons, and where you can find them.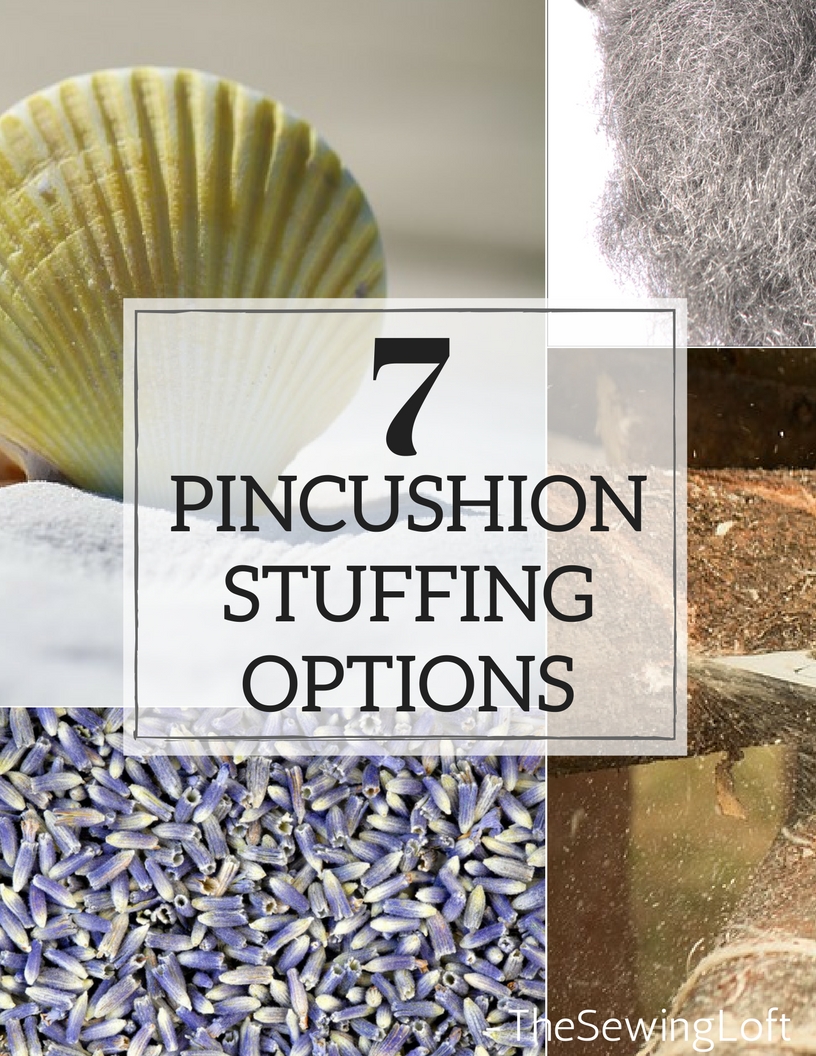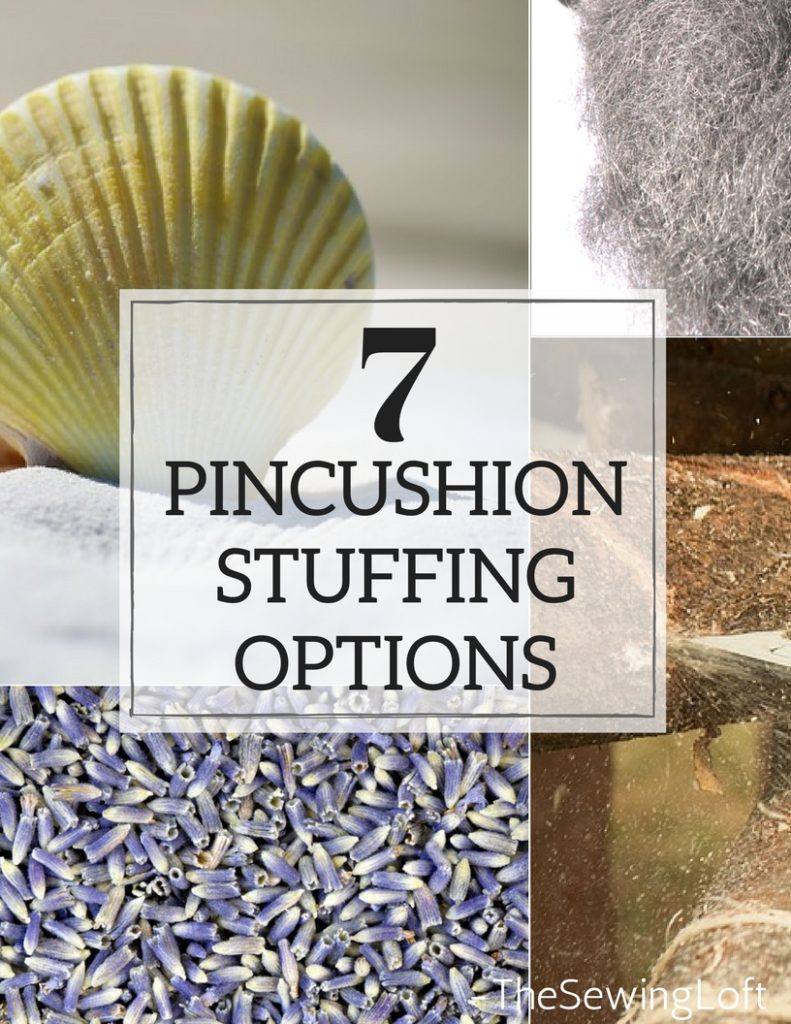 Top Pincushion Stuffing Options

Sawdust
Pros: Sawdust is economical, readily available, and easy to use. It also has great compaction.
Con: Some wood is treated with oils and chemicals that can be harmful to children and small animals, so use caution when storing and using.
Buy: While your local big box home improvement store may not willingly hand over their leftovers (citing possible liability), your local wood shop or handy next door neighbor may be more generous.
---

Fabric Scraps
Pros: Economical and easy to find.
Cons: Can be a challenge to compact and not weighty. You'll want to mix with something more substantial.
Buy: No need to buy. Just use your leftover fabric pieces from sewing.
---

Steel Wool
Pros: Great for sharpening pins and needles. They are small, so you'll need to "stack" then with other steel wool or combine it with another stuffing.
Cons:  Abrasive
Buy: Local hardware or Dollar stores or on-line here.
Quick Tip: Purchase the very fine grade. This will make it easier to work with and gently sharpen your pins each time you pull them out.
---
Ground Walnut Shells
Pro: Walnut Shells are economical and easy to find. They are also weighty and great for pin and needle sharpening.Offers great weight at and solid compaction inside your project.
Cons: Allergen
Buy: It's carried in pet stores (usually in the reptile or bird section) as cage litter. It can also be purchased at your local quilt shop or on-line here.
---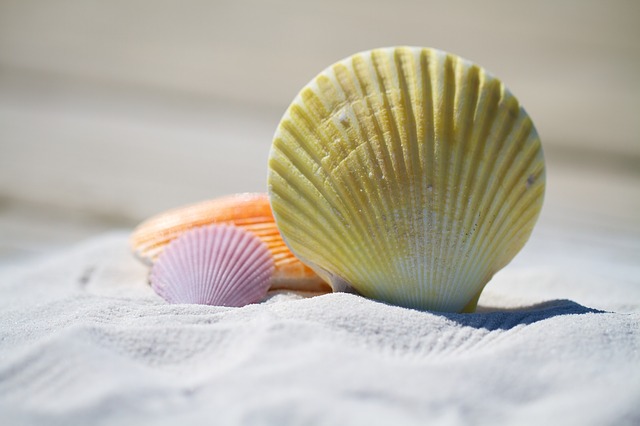 Sand
Pros: Offers great weight and solid compaction inside your project.
Cons: In recent years there have been concerns about potential respiratory issues and toxicity.
Buy: Can be found in most home improvement stores, pet stores or here on-line.
Quick Tip: To avoid spilling, grab a funnel from the kitchen and pour over a covered surface for easy clean up.
---

Plastic Beads (Vase Filler)
Pros: Allergen free, good weight, easy to use and no airborne particulars (dust).
Cons: Not the best for sharpening your pins and needles.
Buy: Local craft supply store or here on line.
---

Lavender
Pros: Smells great (if you like lavender).
Cons: Not recommended as a "standalone" filler. It needs to be combined with another stuffing.
Buy: Fingers crossed you are lucky to have it blooming in your garden,. If not, you can buy in bulk here on-line.
---
Now that you know all the pincushion stuffing options, it's time to look for that perfect pattern. 
How did I do? Did I miss any of your favorite pincushion stuffing options? If so, be sure to leave me a note in the comment section so that it can be added to the list!

Hello! Are you new here?

Do you want to learn more about sewing? If so, be sure to sign up for our newsletter HERE and never miss a stitch! Daily Sewing Tips, Everyday Projects and Fantastic Inspiration delivered straight to your mailbox!

Bonus– free download with newsletter sign up.

Feel free to connect with me on Facebook, Pinterest, or Instagram.  I look forward to getting to know you and stitching up a storm!