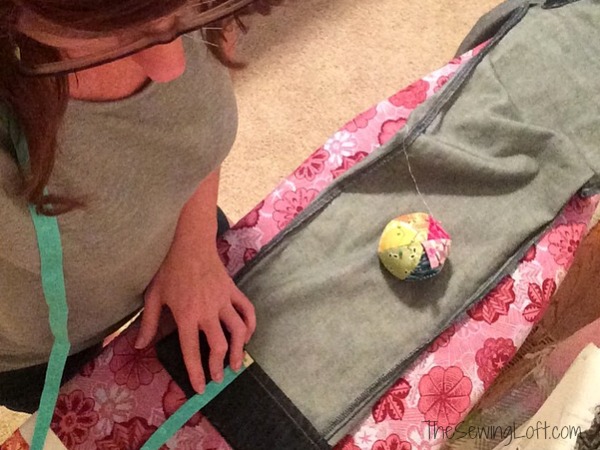 Alterations –
noun
The act of altering or changing something
The act of altering or changing something.  The changing of a pattern, garment or design to improve the outcome of the appearance or fit.

The modifications made to a ready made garment or something that has been altered to provide a better fit.
You often hear the term "alterations" in sewing when it refers to taking a commercial garment and changing it to improve the appearance of the fit. Professional seamstresses will often provide alteration services to the public, however, if you know how to sew then you can alter your own commercial garments for a customized fit. Alterations can make a garment look more couture due to the custom fit to your body type.
Different types of alterations include:
Hemming with a blind stitch

Taking in a seam

Letting out a seam

Adding darts

Lengthen tor shorten the body of a top to better fit your body type

Modifying an actual pattern to include your own preferred design elements or modify to better fit your body type
Alteration Stats-
Who: Home sewing enthusiasts can benefit by performing their own alterations on their commercially purchased garments or altering a store purchased pattern to improve on the fit of a garment they will be creating with that pattern.
What: Alterations can be performed on any sewing item or project to improve the look and fit or change the appearance of the original design whether store brought or created.
Where: Alterations can be performed to areas of the garment of darts, hems, or bodice size of a garment for a better appearance.
Tools needed: Alternations can be performed by hand with a thread and needle or alter a garment or object with your home sewing machine.  Specialty sewing machine feet can help with specific alterations to achieve a better outcome and professional look.  For example, a blind stitch presser foot can help sew a project so that the stitches do not appear on the right side of the fabric. It can be purchased at your local quilt shop or here on line. Be sure to check your machine's manual for any special shank requirements.
Click the pictures below to learn more ways to incorporate alterations into your sewing projects.
Hello! Are you new here?

Do you want to learn more about sewing? If so, be sure to sign up for our newsletter HERE and never miss a stitch! Daily Sewing Tips, Everyday Projects and Fantastic Inspiration delivered straight to your mailbox!

Bonus– free download with newsletter sign up.

Feel free to connect with me on Facebook, Pinterest, or Instagram.  I look forward to getting to know you and stitching up a storm!