On Monday, I issued a challenge with the pineapple smoothie blocks and a few of you wrote in to ask if I perhaps made a typo….. The Pineapple block row layout does require 24 blocks but I've got a plan!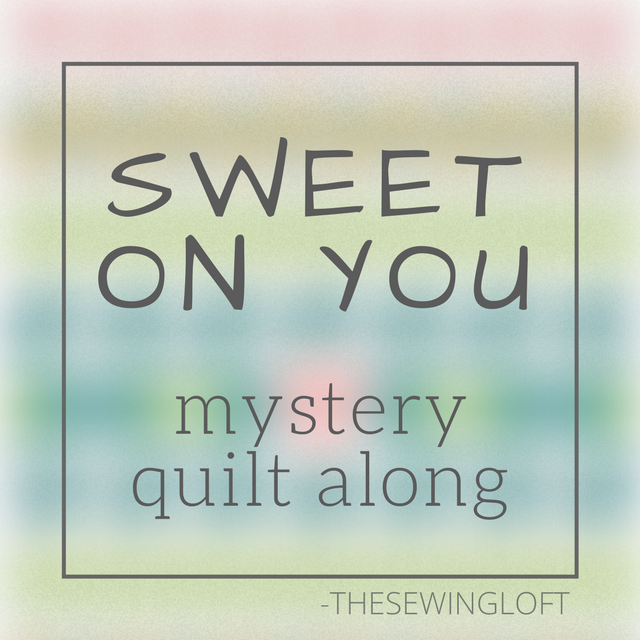 For those of you worried that there is not enough time to make all these blocks, I promise the next two weeks are super easy! For example, next week is actually a catch up week and we will be working on the center block for the Twisted Tulip row. So, there is plenty of time. Another option is you can always sneak in a few cheater blocks like I did here.
You can see that I just cut the center section to size and used my corners to create the pineapple shape. Then topped it off with the crown. It was super easy and no one will ever know the difference. So, just keep that in mind…. Quilting is all about the journey and should not be stressful in anyway.
Along with the 24 Pineapple blocks you will need:
From background fabric, cut:
48 rectangles, 2 ″ x 3 1/2″
22 rectangles, 2 3/4″ x 9 1/2″
4 rectangles, 1 3/4″ x 9 1/2″
Pineapple Block Row Layout
Arrange cut pieces, right sides together, as per diagram. Press seam allowance to the outside sashing as per diagram. Complete all units.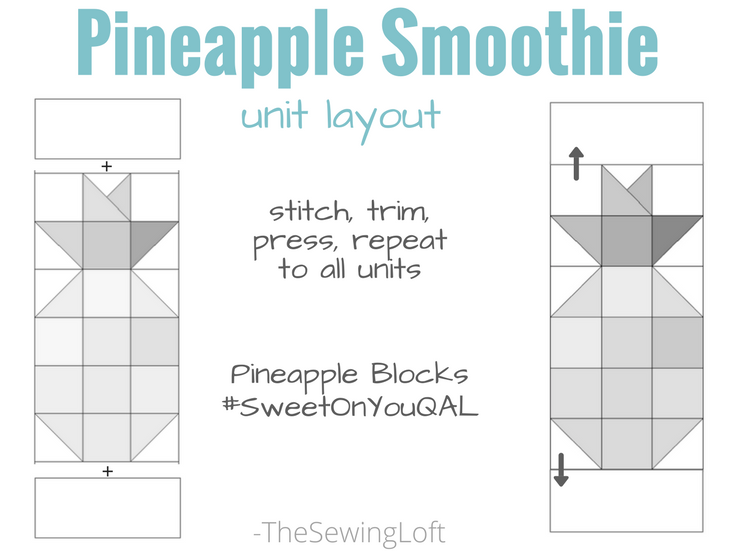 Before I get to the giveaway details, let's chat about the pineapple block row layout. Sweet On You is a horizontal strip layout, made from 9 rows, 6 blocks, sashing and boarders.  This quilt is all about the scraps! You can see that my pineapple blocks are a mixture of pretty much every yellow print I had in mu stash. I just had fun with it! I even made a few blocks in colors and love the way they turned out.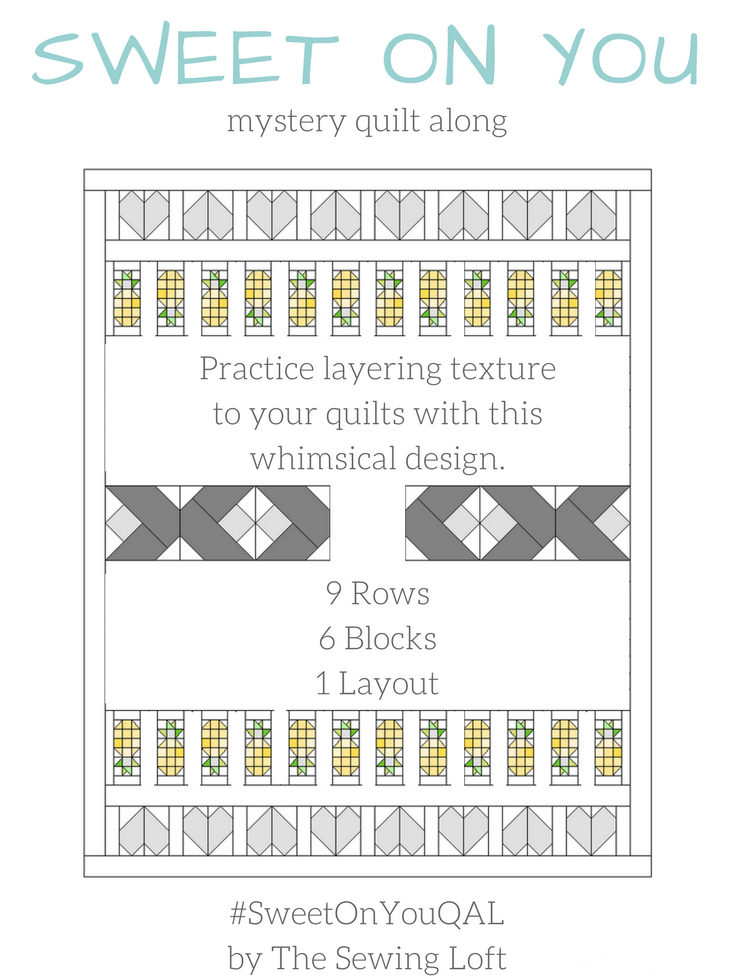 Now, it's time to put the pineapple block rows together. Each row has 12 pineapple blocks in an alternating pattern. You will need to join each unit with a center sashing right sides together. The final outside units will end with the smaller 1 3/4″ rectangles.  Complete two rows.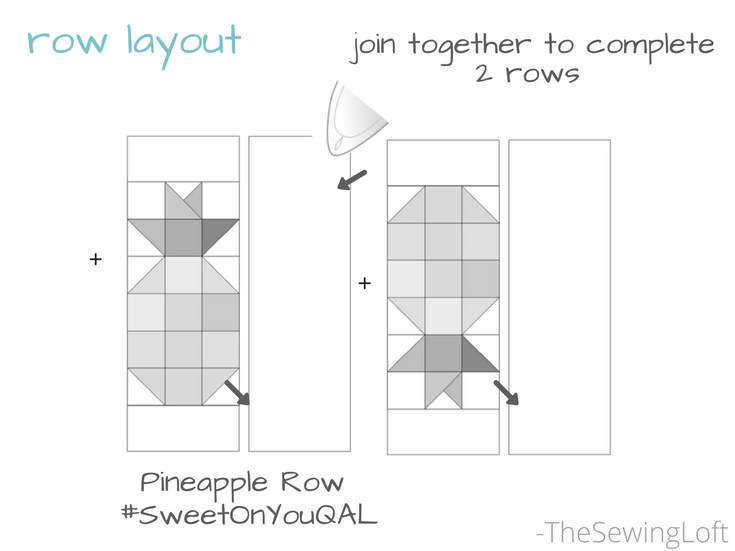 Enter the Pineapple Row Layout Giveaway
Just joining us now and don't want to miss out? Here are the details: 
Finished Quilt Size: 68″ x 85″
Layout: Horizontal Strip
Number of Blocks: 6 blocks total including the center unit of 

Pineapple Smoothie

Background Fabric: Requires 4 1/2 yards of total background fabric
HASHTAG: #SweetOnYouQAL
Best of luck in the giveaway!

ps- Special shout out to Shannon Fabrics for their constant support, amazing fabrics and continued sponsorship. Without partners like them, series like this would not be possible. Please be sure to visit them on Facebook to say thank you & hello.
Hello! Are you new here?

Do you want to learn more about sewing? Be sure to sign up for our newsletter HERE and never miss a stitch! Daily Sewing Tips, Everyday Projects and Fantastic Inspiration delivered straight to your mailbox!

Bonus– free download with newsletter sign up.

Feel free to connect with me on Facebook, Pinterest, or Instagram.  I look forward to getting to know you and stitching up a storm together!