If you follow me on Instagram, you may have seen my pineapple smoothie block a few weeks back. It was one of those distraction scrap projects that I had no business working on. You know the deal, the kind that you don't have time for but just can't help yourself, that was this project for me.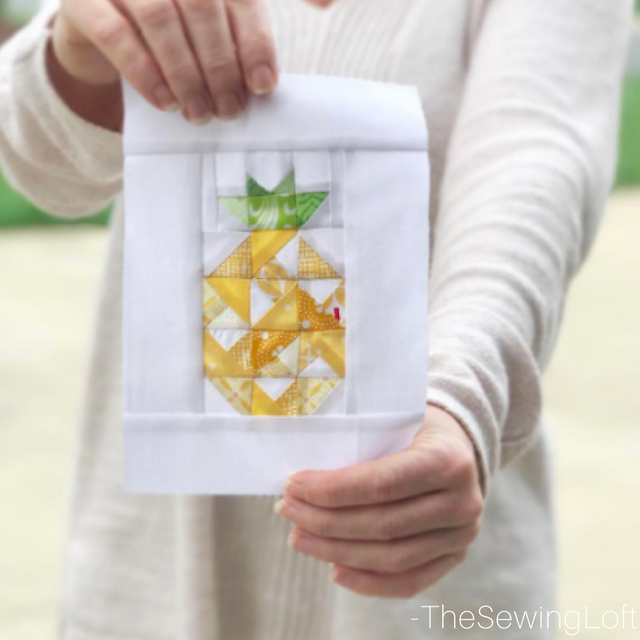 Since there was such a great response, I thought it would be fun to share it with you. That means, it's time for a mini series sew along!
Pineapple Smoothie Block
Even if you've never quilted before, I know you can do this! Each bite size chunk will be delivered straight to you. That means, no more clicking over or worrying about missing step becuase I'm coming to you. That's right, I'll walk you through it every step of the way.
Throughout the series, I'll share easy tips to help improve your skills and achieve the perfect mini.
Lessons include:
Picking the Perfect Fabrics
Cutting Instructions & Tips
Half Square Triangles
Piecing
Final Project Details
Just sign up below and I'll have the first step delivered to your inbox. Then we'll be stitching away in no time!
Very few supplies are required to create our block and most of you should have them on hand. Plus, we'll be tackling the block in bite-size chunks so, it will be easy to follow along no matter your sewing skill level.


I think sewing is better with friends, so be sure to share this with your favorite sewing buddy!