This post contains affiliate links to products I own, use and love.
Carving out time to sew is always tough for me. I tend to feel guilty that I'm not doing things around the house like laundry, leaves, listening and more. At times I really feel like I should be in the Michael Keaton movie Multiplicity with the clones giving me a hand…
But that is all about to change!
As of this moment, I'm taking a new position on the chore of cooking and it's going to help me do two things at once. Meet my new favorite appliance… the crock pot.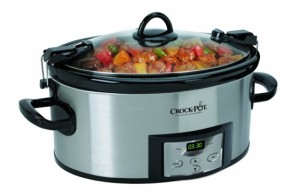 This baby is giving me more time to do the things I love, like sewing! After tossing everything together and flipping the switch, I can head to the machine and get to work with out a care in the world.
Scrappy Triangle Quilt

If you have been following me on Instagram, you know that my September scrap buster has taken much longer than expected.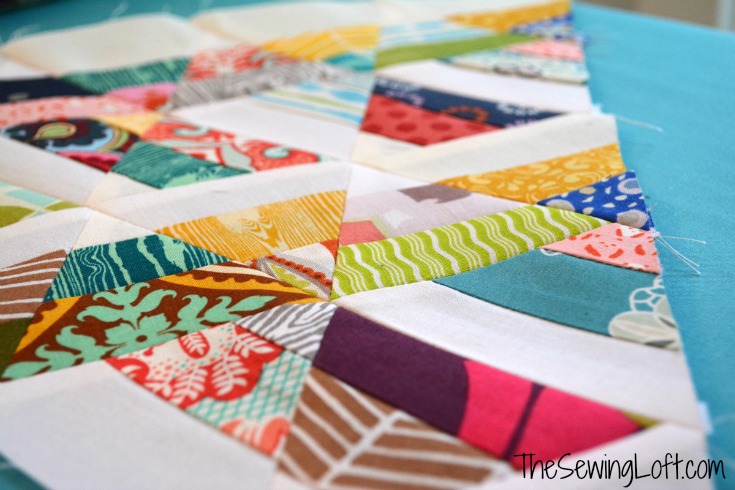 My goal; to finally finish piecing this monster scrap buster together.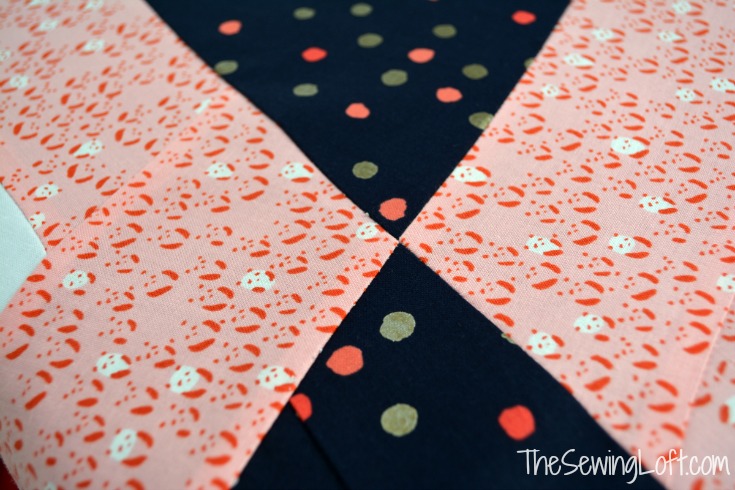 To help speed things along, after piecing together 100 scrappy triangles Missy S and I decided to add a few larger pieces. This really kicked things into high gear!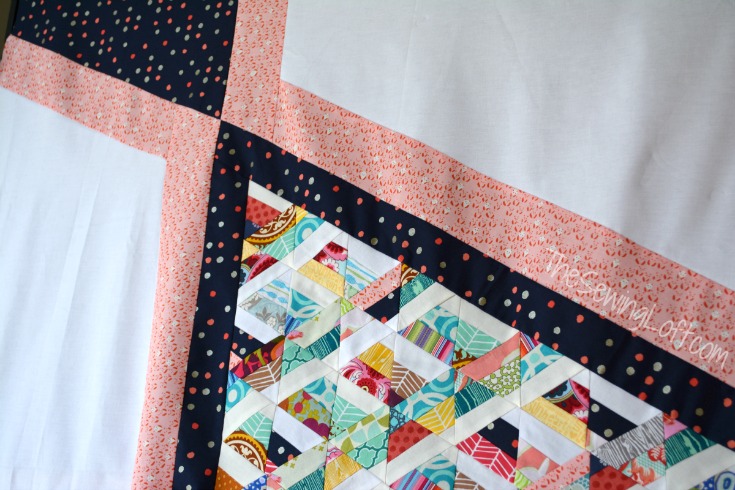 We kept with the triangle theme and made the most of the points. In the end, she loves how it turned out and that makes me happy!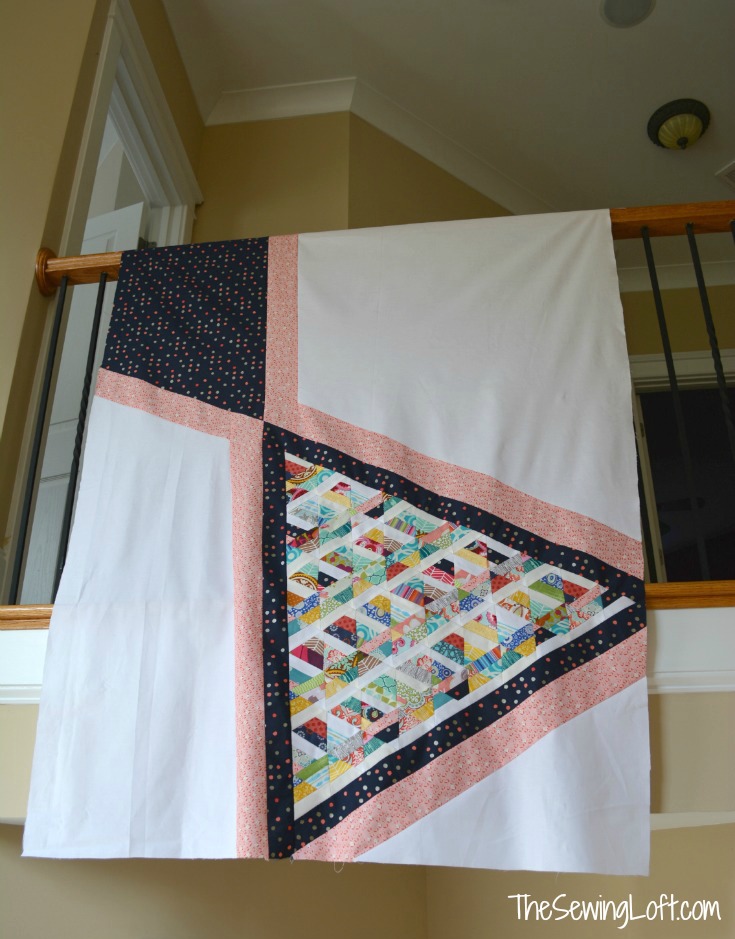 Now, I just need to pick up some Cuddle fabric for the back and we are in business. Fingers crossed, I can finish this baby up on my next Simmer & Sew day.
Simmer & Sew Details: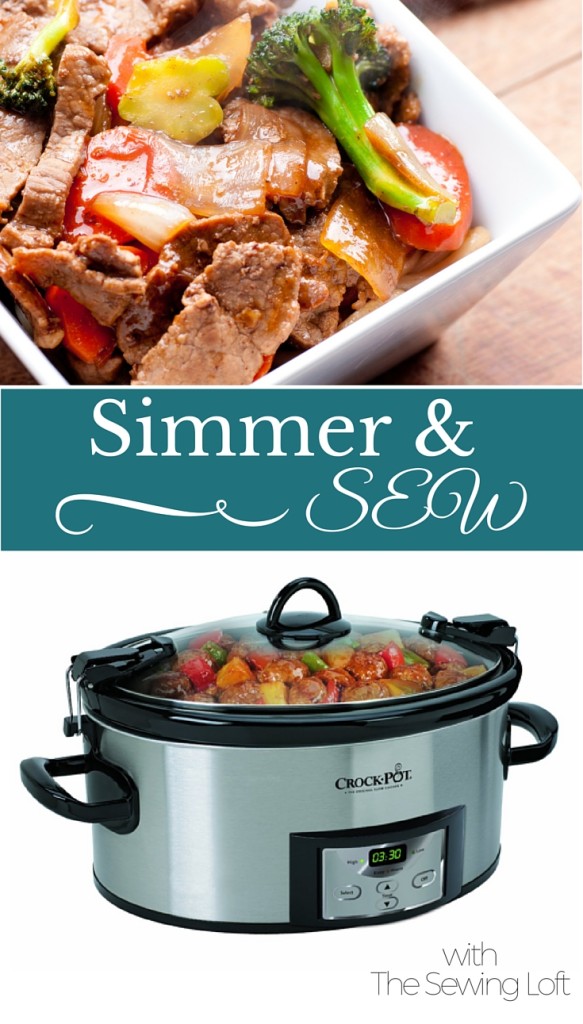 Once my scrappy triangle quilt top was complete, I just tossed together a salad, boiled a bag of rice and set the table. It was really simple and stress free!
Feel free to tag me on social media and use hashtag- #Simmer&Sew with pictures of your stress free sew day!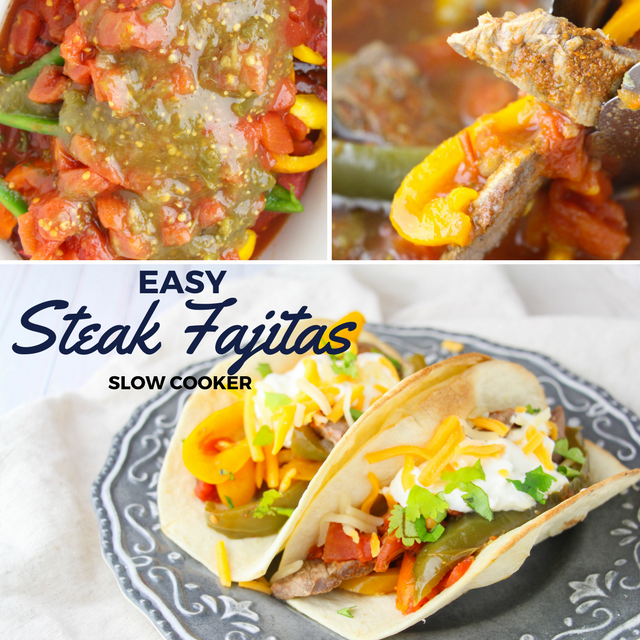 Hello! Are you new here?

Do you want to learn more about sewing? If so, be sure to sign up for our newsletter HERE and never miss a stitch! Daily Sewing Tips, Everyday Projects and Fantastic Inspiration delivered straight to your mailbox!

Bonus– free download with newsletter sign up.

Feel free to connect with me on Facebook, Pinterest, or Instagram.  I look forward to getting to know you and stitching up a storm together!