Whether you're new to sewing or have been around for awhile, it's highly likely you've heard the term UFO floating around somewhere. And, if you have been sewing long enough to have a few projects under your belt, you probably have one or two UFO's stashed in a corner begging for your attention.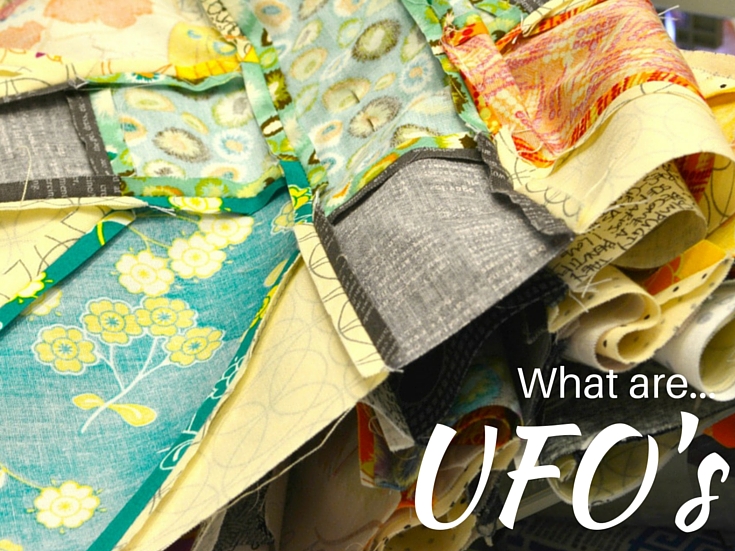 So, what are UFO's?
UFO is an acronym for Un-Finished Objects, and you know there are a lot of them when we have to find an abbreviated way of saying "sewing stuff that I haven't finished yet".

MY LATEST VIDEOS
Some sewist may refer to a UFO as a WIP or Work In Progress. A few years, back I asked our readers how many WIP's they have in the queue and since the response was amazing  we put together a quick post to help you manage your workload.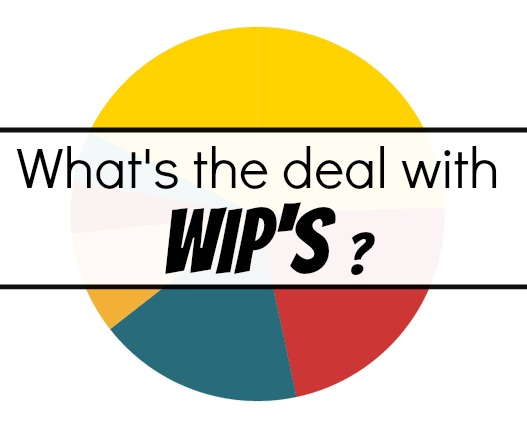 Why so many unfinished projects? Why do we start something, stop midway through, and then promise ourselves that we'll get to it later?
I can really only speak for myself, but my guess is most of us fall into one of these two categories:
We get bored when the project takes longer than expected and we need something to break up the time.
We get frustrated. The picture on the cover looks great, but maybe the instructions are incomplete, hard to understand, or the required skill level is beyond our comfort zone.
Ultimately, the challenge is being able to decipher which projects are worth coming back to and when we should cut our losses. Some projects are definitely worth it. Skill levels and knowledge can increase, so if it's a skill set issue, keep the project around. You may get to it sooner than you think. Or, if you're just bored with one, working on it in small chunks of time could make the project easier to tolerate. But, if you've lost your passion for it or it's not turning out the way you thought it would, it may be time to say good-bye.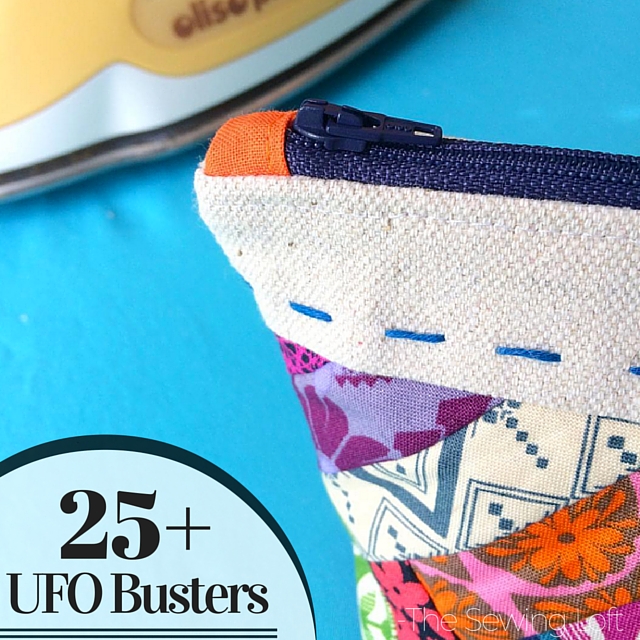 To battle my UFO blues, I tend to stack them in a pile and put them off to the side. Then, I will randomly pick one out and transform into something completely different. This way, it can be a focal point or help me get ahead on my next project. It becomes my Win/Win for the day! Last month, I was able to clear out 4 UFO's from my stash and was so excited that I shared a quick video in the Scrappy Girls Club group. Just look at this cute zipper bag I sent to my swap partner. LOVE IT!!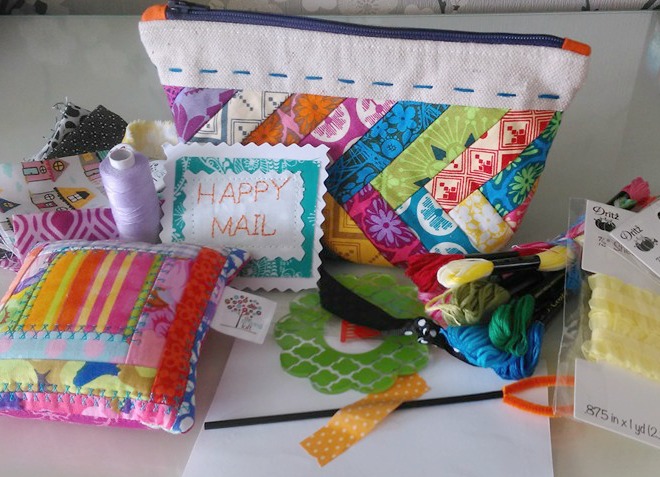 If you need some ideas to help you bust through your UFO pile, be sure to check out this mega list of ideas to help inspire you!
So, how many UFO's do you have?
No judging, just asking! Leave me a note in the comments below.

Hello! Are you new here?

Do you want to learn more about sewing? If so, be sure to sign up for our newsletter HERE and never miss a stitch! Daily Sewing Tips, Everyday Projects and Fantastic Inspiration delivered straight to your mailbox!

Bonus– free download with newsletter sign up.

Feel free to connect with me on Facebook, Pinterest, or Instagram.  I look forward to getting to know you and stitching up a storm!