It's time to share the next quilt block in the Heartland Heritage quilt along. Allow me to introduce the Star Bright block.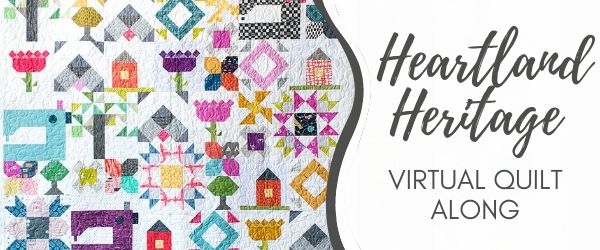 This block is all about mixing colors and prints to create a stunning star. The finished block measures 12″ and uses 5 different fabrics. Here are a few options to help get you inspired.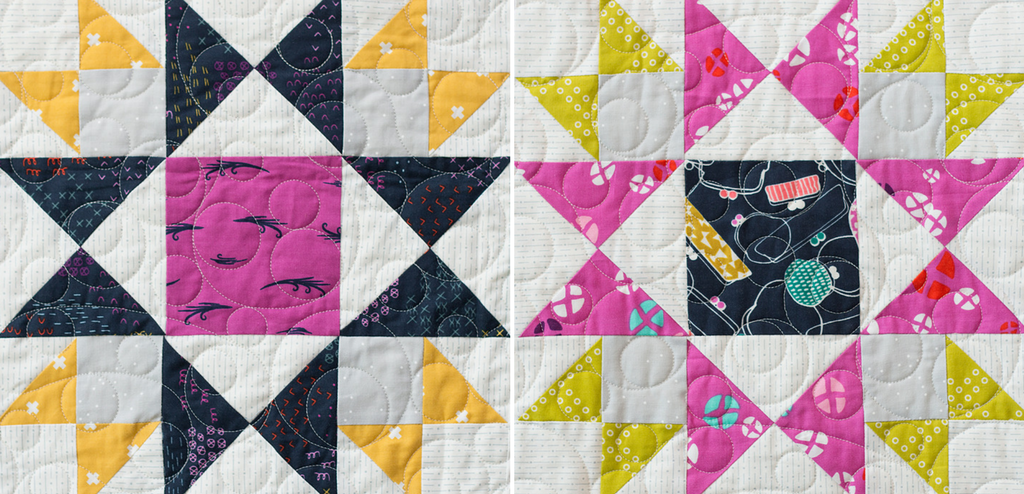 Heartland Heritage Star Bright Block
To get started, I pulled 4 bright fabrics from my pile of sunshine that I think will really jump off the black and white background fabric.
Since a few folks sent in sweet notes inquiring about my machine and asking for more information about that cool laser beam feature, I thought I would share more details. Here is a quick snap shot of my machine set up.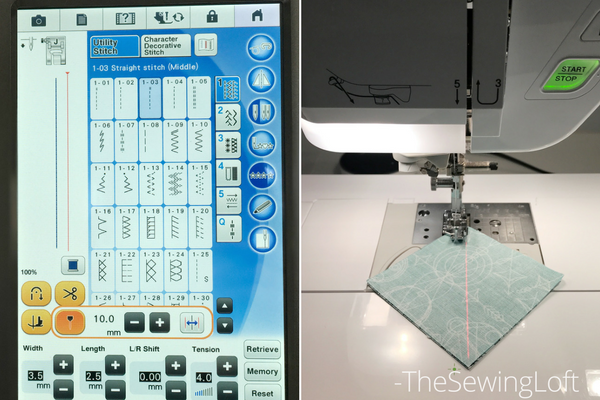 This way, if you happen to have a Baby Lock machine like me with the laser guide, these machine settings can help you create the perfect HST's every time. No more drawing the center marking line. 
Just select the number 3 stitch and turn on guide beam and position it to 10.0 mm.  I like to keep the guide beam positioned along the center of the unit and sew to the left of each side of the beam. This helps me create two perfect HST units from one set of squares.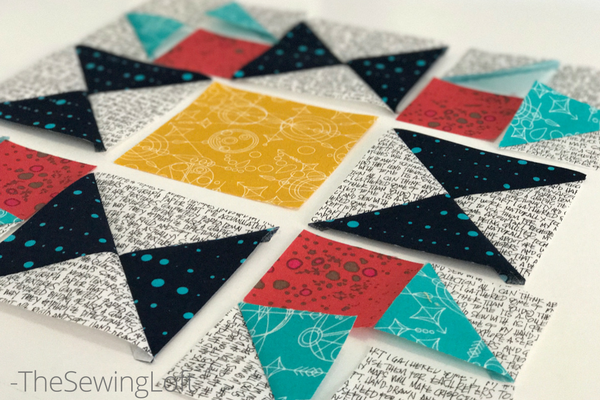 Once your HST units are made it's all about stitching each units together. It's important to keep a watchful eye on pressing direction and nesting seams.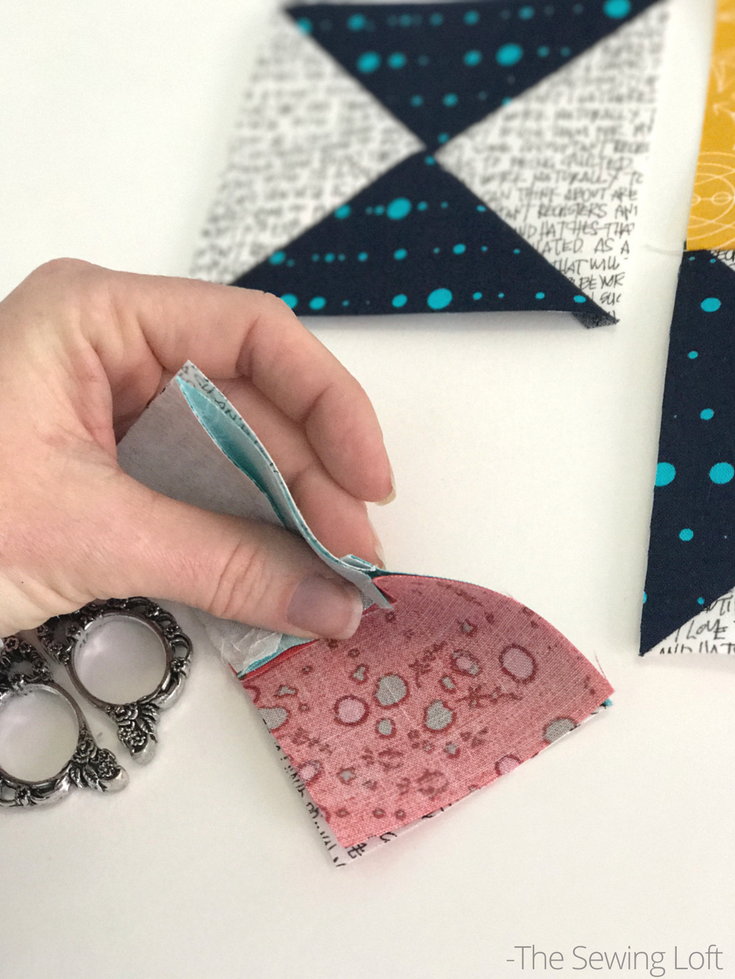 The arrows included on the pattern instructions are very helpful and will ensure that everything will finish flat.
When you flip the blocks over you can see just how important pressing is.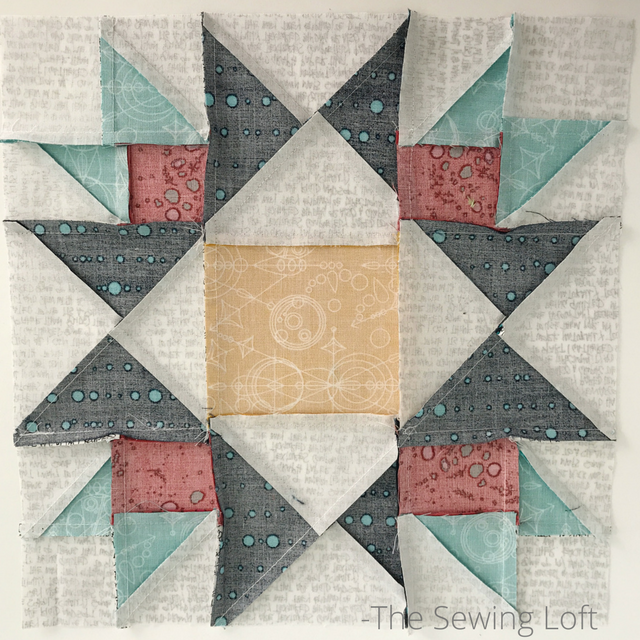 To complete the Heartland Heritage quilt top you will need to complete 3 Star Bright quilt blocks and I would love to see them.
Star Bright Block Photo Finish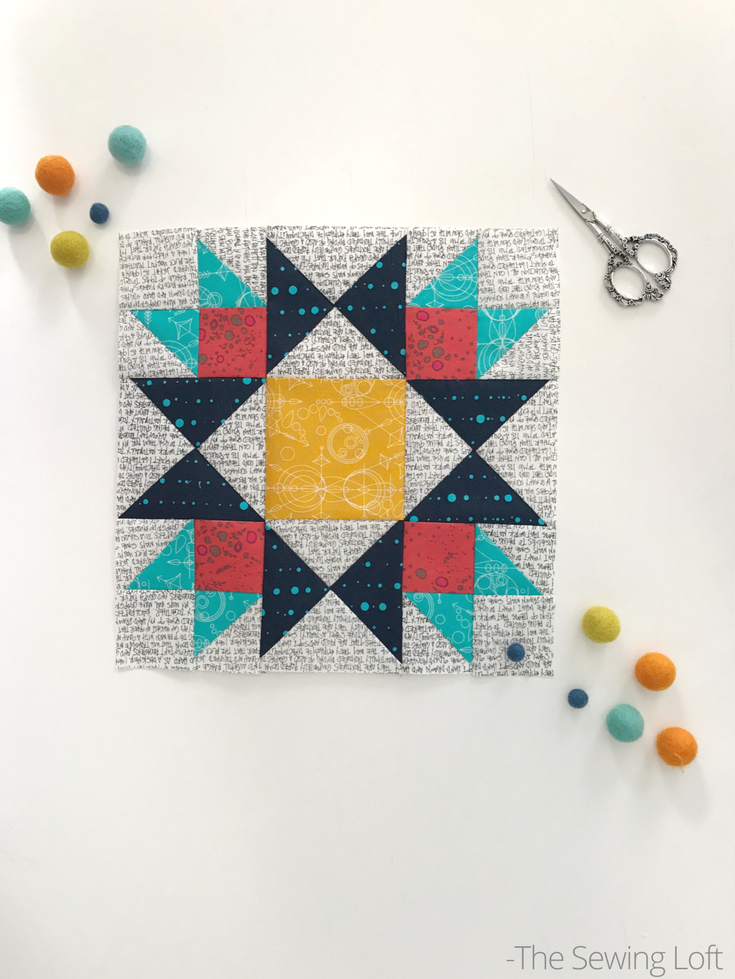 Now, don't forget, I want to see what fabrics you stitch up! Please be sure to share a few snapshots of your finished blocks in my scrap happy community or on social media with the hashtag #TheSewingLoft or #heartlandheritagebom. This way, we can all see and celebrate your latest sewing success!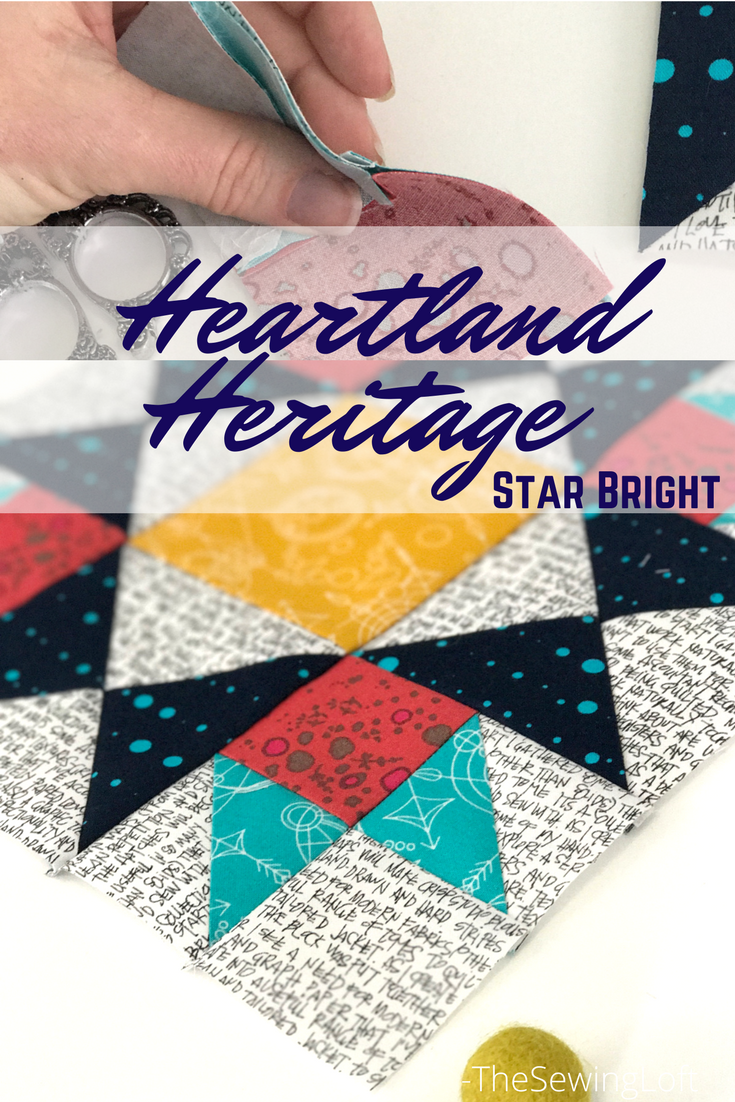 ps- don't have the pattern yet and want to join the fun?  You can order Heartland Heritage here and catch up on past blocks here.