Even when the seasons change, the sun is always so bright! That's why I'm excited to share the next block in the Heartland Heritage quilt along, the Sunshine quilt block.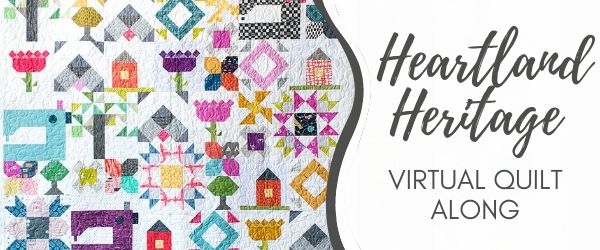 This simple block measures 6″ when finished and is perfect for using your leftover scraps. Here are a few options to help get you inspired.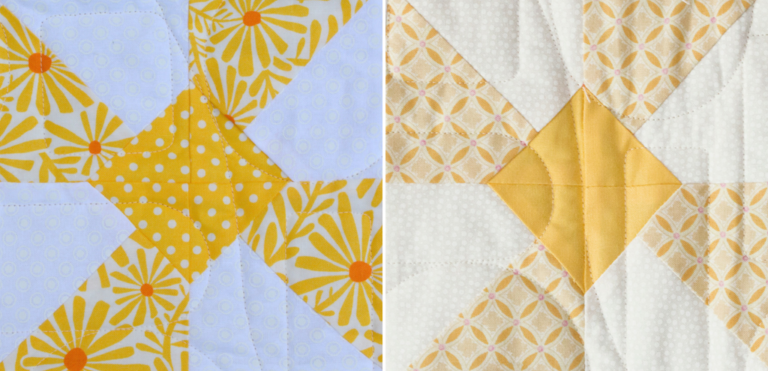 Sunshine Quilt Block
Since the sun showcases many colors, I reached beyond the standard yellow for my fabric selection. Instead, I pulled a few fabrics with an orange flare.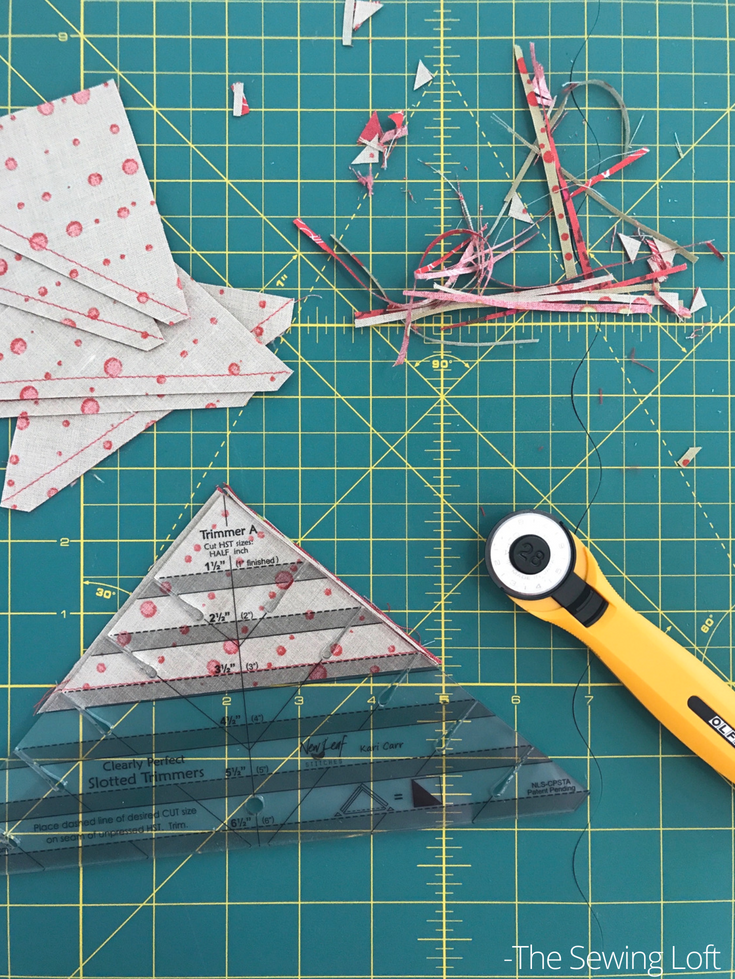 Once the pieces were cut, it was all about the assembly. Thanks to the help of my Clearly Perfect Slotted Trimmer rulers, trimming the HST's was a breeze.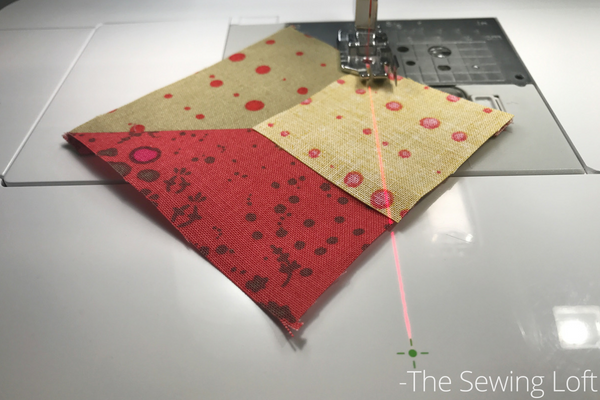 After pressing, it was time to create the center feature. Thanks to the help of the laser guide beam on my Baby Lock sewing machine, I could skip the marking step and head straight to stitching. This feature truly makes accuracy a breeze.
Now the next step is important. Once my four units were complete, pressing would be key to perfecting a flat block. You really want to alternate the seam allowance direction and nest your seams together. Not only will this create a perfect center unit but it allows for the block to press flat and make it easier when longarming.
You will need to complete 4 sunshine quilt blocks to complete the Heartland Heritage design layout.
Sunshine Quilt Block Photo Finish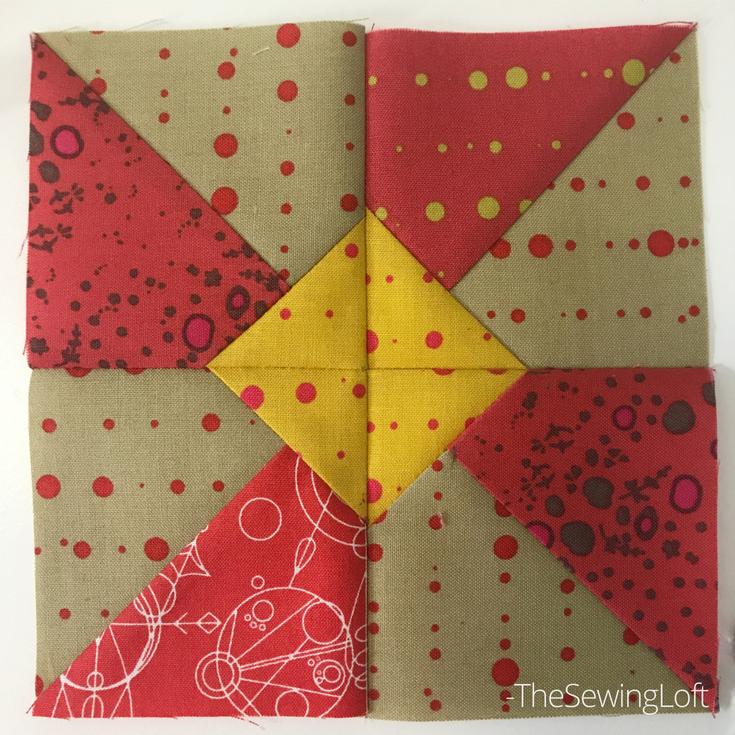 You will need to complete 4 sunshine quilt blocks to finish your Heartland Heritage quilt top. But don't stop there. This easy-to-make block is perfect for other projects. Just take a look at the sewing mat that I made using the block.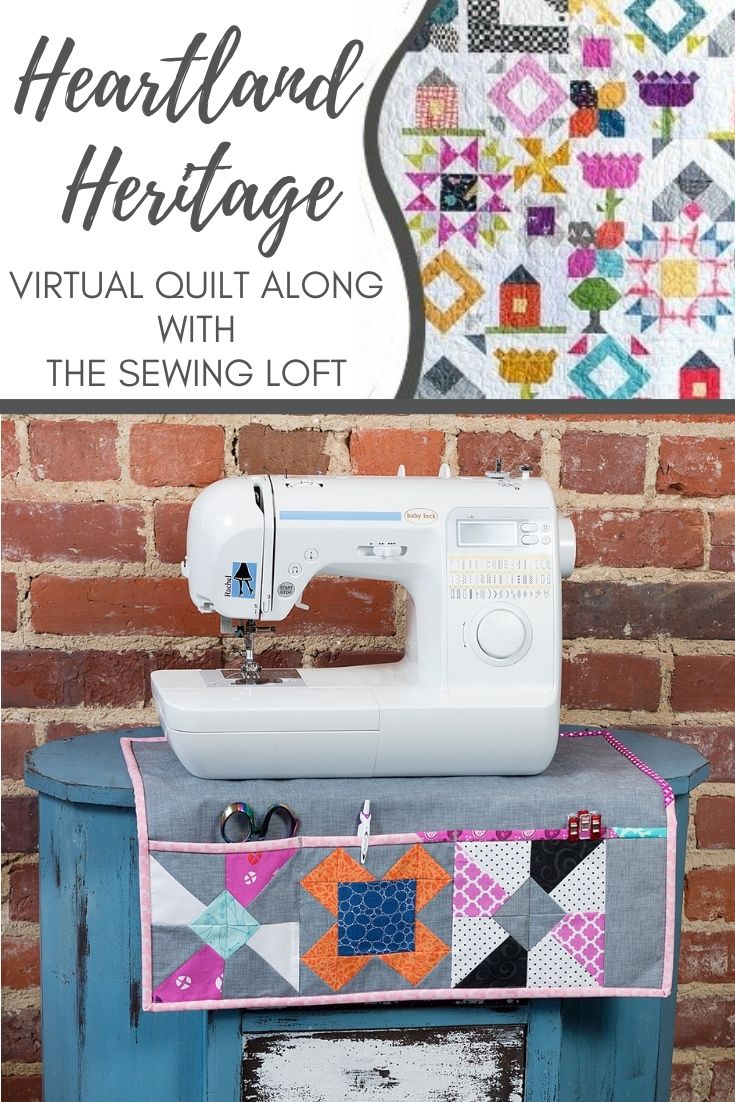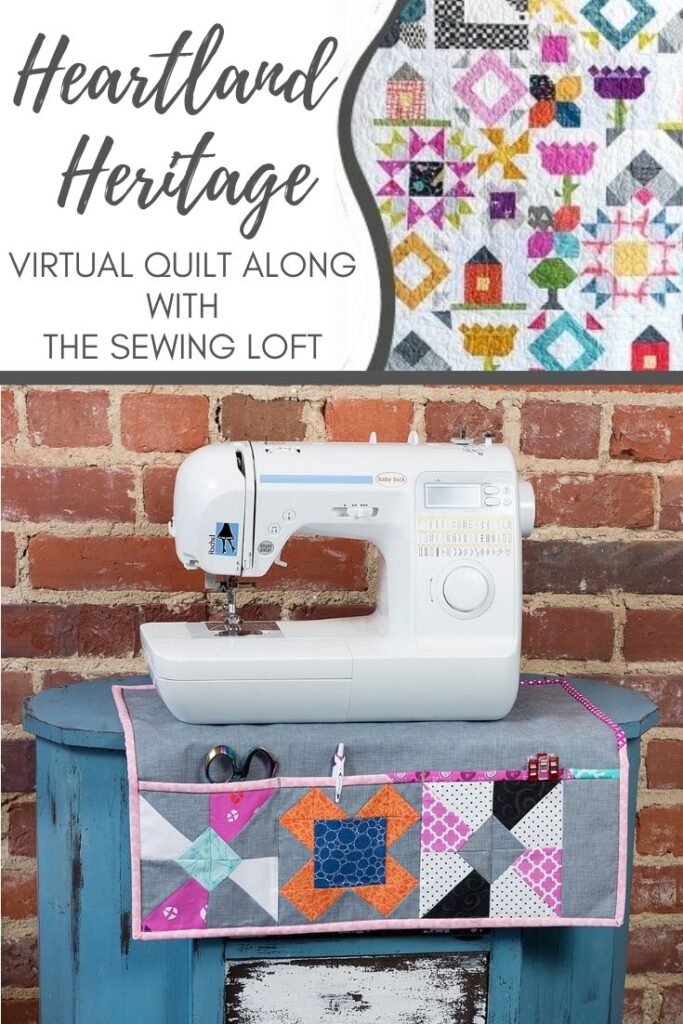 Now, don't forget, I want to see what fabrics you stitch up! Please be sure to share a few snapshots of your finished blocks in my scrap happy community or on social media with the hashtag #TheSewingLoft or #heartlandheritagebom. This way, we can all see and celebrate your latest sewing success!

ps- don't have the pattern yet and want to join the fun? You can order Heartland Heritage here and catch up on past blocks here.