Each year when September rolls around I do two things like clockwork; send the kids back to school and celebrate National Sewing Month.  This year, I want to add one more thing on my list. I want to get back to sewing! That's right, so many of us say we want to sew, dream about the fun projects we'll make but many stop there. I say, let's just start sewing!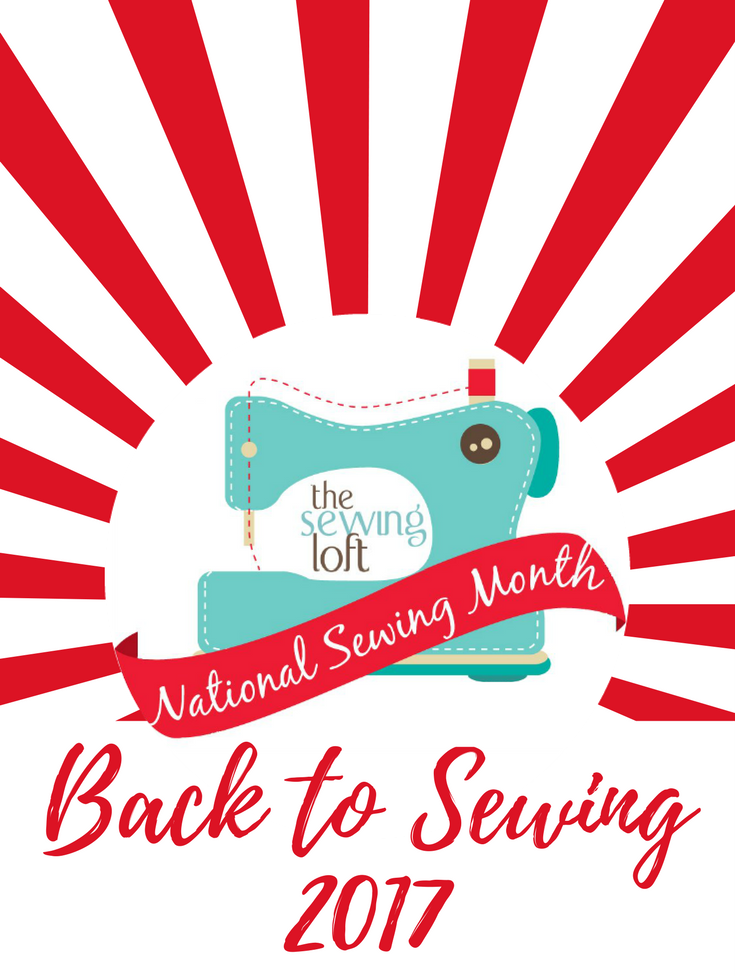 So no matter what your sewing preference; garments, quilting or small projects, it's time to put the pedal to the metal and just start sewing.

MY LATEST VIDEOS
To help make it happen, I challenge you to set aside just a few minutes a day to sit in front of your machine and just sew. It does not need to be that monster project you've been dreaming of. Nope, instead it can be just simply stitching two pieces of fabric together at a time. Heck, it can even be scraps. Just check out how great this scrap fabric turned out using this simple technique.
Start Sewing
Here are a few ideas to help get you started:
Each week, I'll check in with you to see how everyone is coming along and share my projects. Plus, be sure to sign up for the Newsletter. I'll be sending out easy tips and fabulous sewing projects to keep you inspired all month long.
And let's not forget the giveaway! You know that every year, I have a fantastic line up and this year is even better.  Whether you're a garment maker, quilter or love embroidery, this year's prize package is perfect for you. Stay tuned for the revealed later this month!
Click here National Sewing Month years past.

Hello! Are you new here?

Do you want to learn more about sewing? If so, be sure to sign up for our newsletter HERE and never miss a stitch! Daily Sewing Tips, Everyday Projects and Fantastic Inspiration delivered straight to your mailbox!

Bonus– free download with newsletter sign up.

Feel free to connect with me on Facebook, Pinterest, or Instagram.  I look forward to getting to know you and stitching up a storm!