The past two weeks have brought rain showers to my neck of the woods almost everyday, leaving me to crave the warm rays of the sun. So, I decided to create my own with this week's design, the Sunburst quilt block.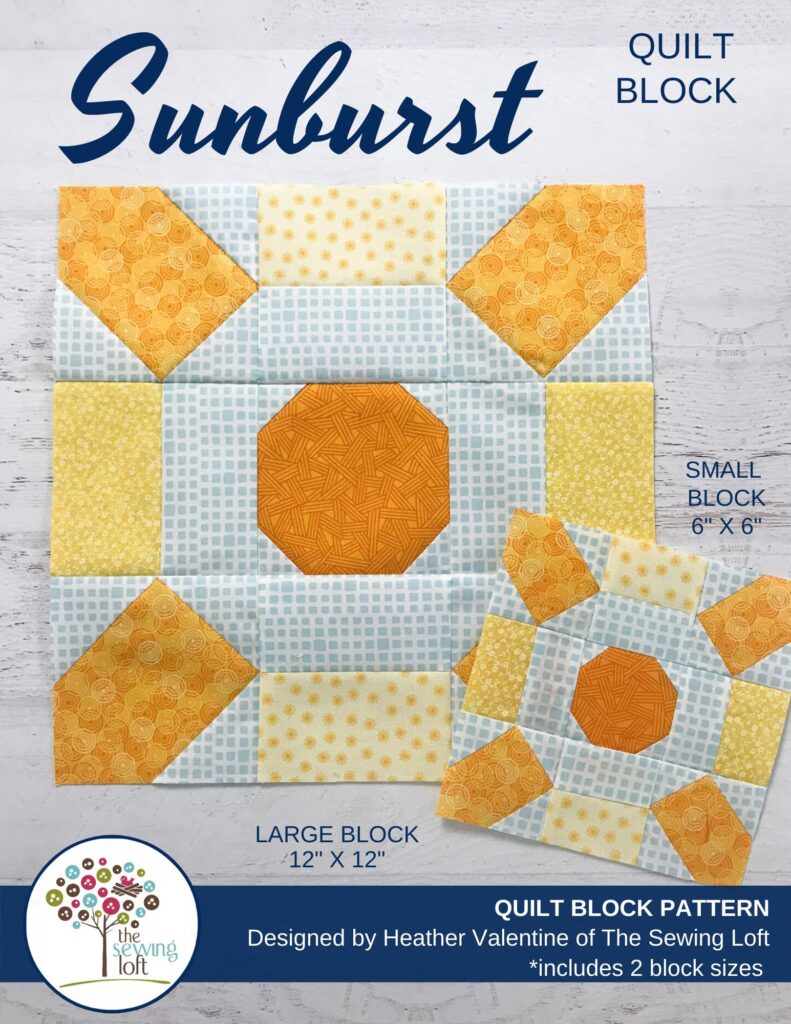 Being a freckled skin gal, I've always had a tough relationship with the sun. Personally, I love it to pieces but I've learned the hard way about the power of sunscreen!
So, while outside this summer soaking up the rays, be sure put on a quick spritz & rub on some lotion to avoid the burn. Trust me, it's been to feel sun kissed than sun burned!
Sunburst Quilt Block
The Sunburst quilt block is available in two finished sizes that measure:
6″ x 6″ (15.2 x 15.2 cm)
12″ x 12″ (33 x 33 cm)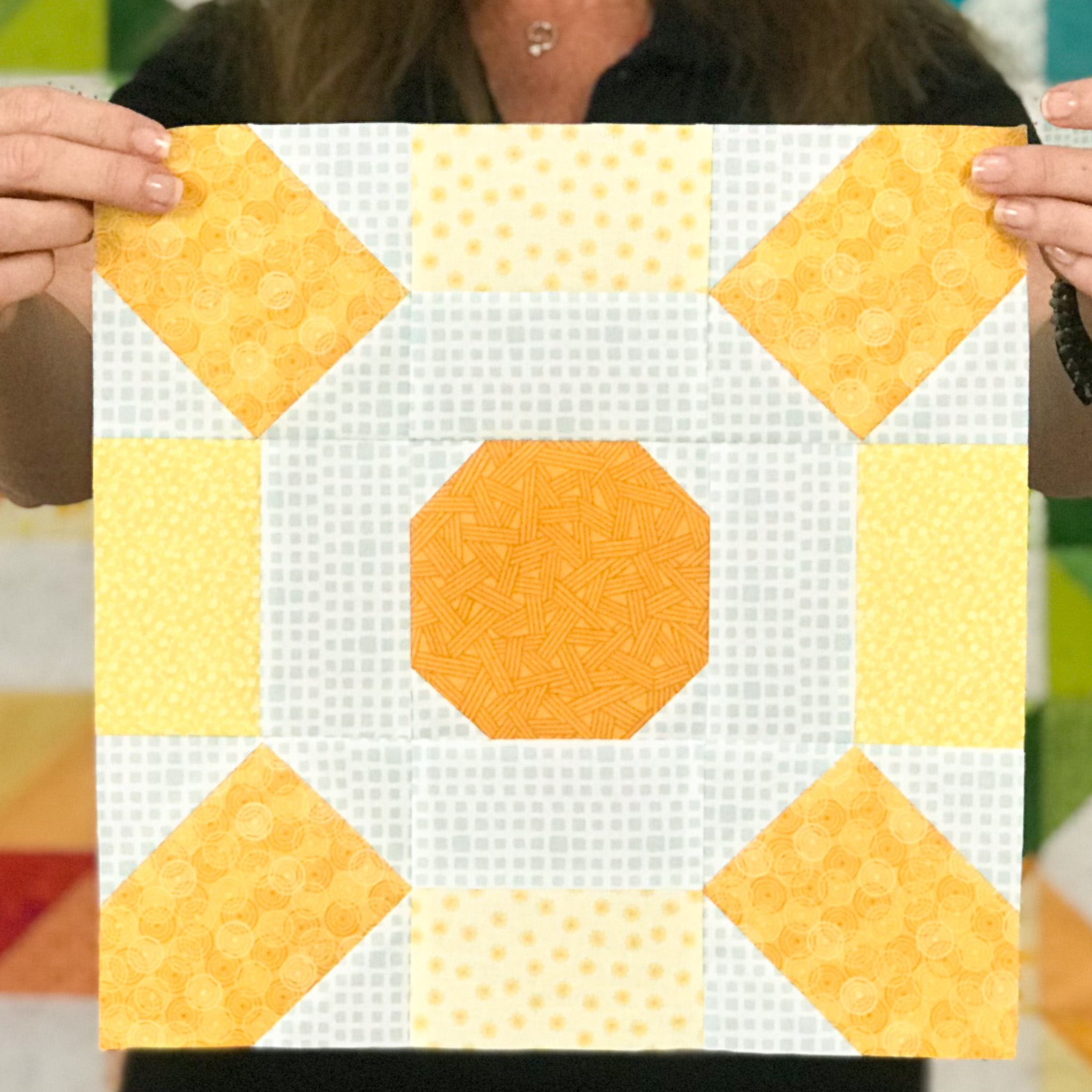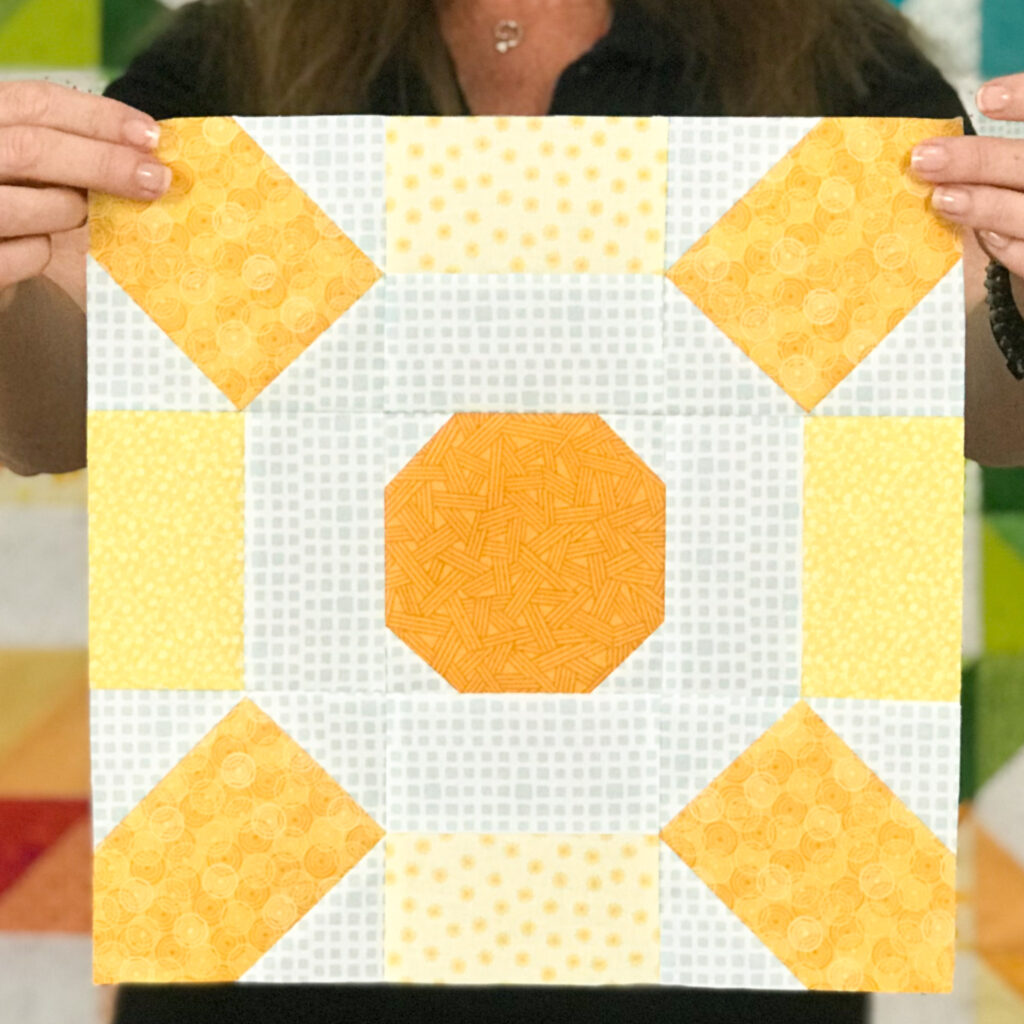 Materials & Supplies:
Assorted Scraps: Yellows and Background Prints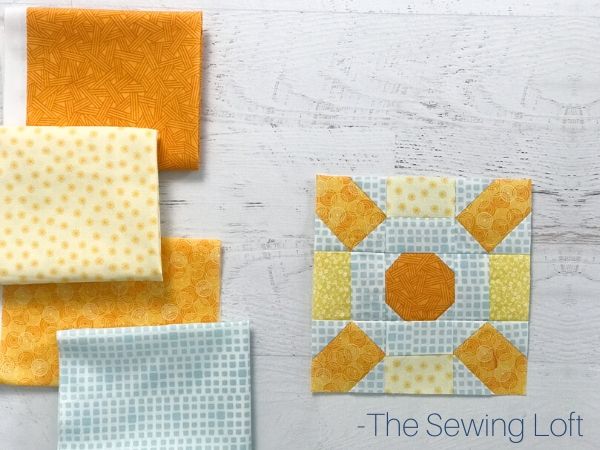 Now, even though I made my block to represent the sun, I think this design would look amazing in other colors.
This simple block is easy to make, requires no special tools or templates, and utilizes strip piecing. One look at my assembly video above and you can see that it is perfect for every skill level. I've even included a few quick tips to help you achieve success!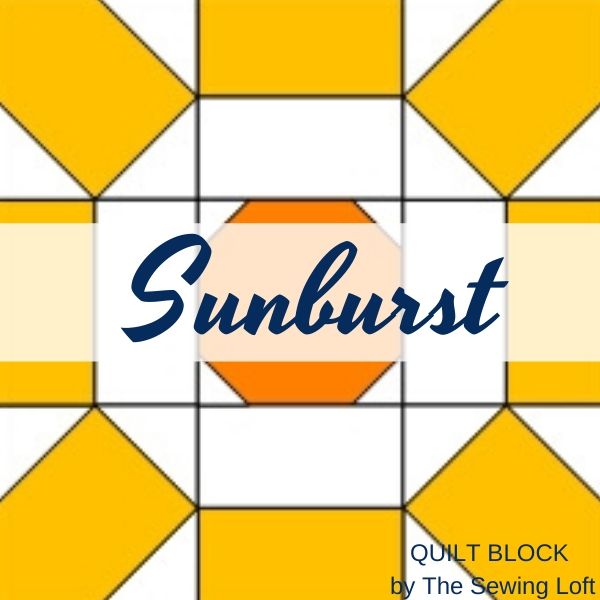 The Sunburst quilt pattern is available for free until July 2nd, 2020, after that it will be available for purchase in the shop. Just click the button below, add the pattern to your cart and follow the prompts for check out.
Now I understand that summer has officially hit and some folks might not be ready to stitch this block today so, I encourage you to PIN THIS to your favorite quilting board on Pinterest. This way, you can look through your pins for inspiration and remember you already have the pattern in your library!
Pin This Block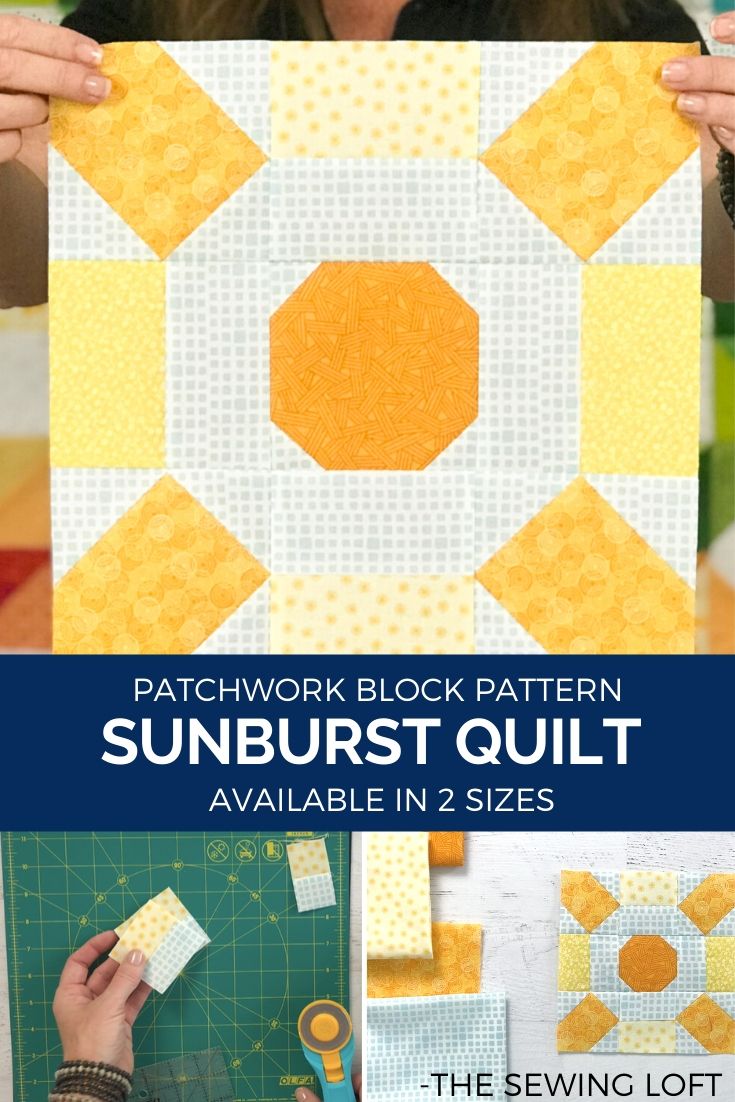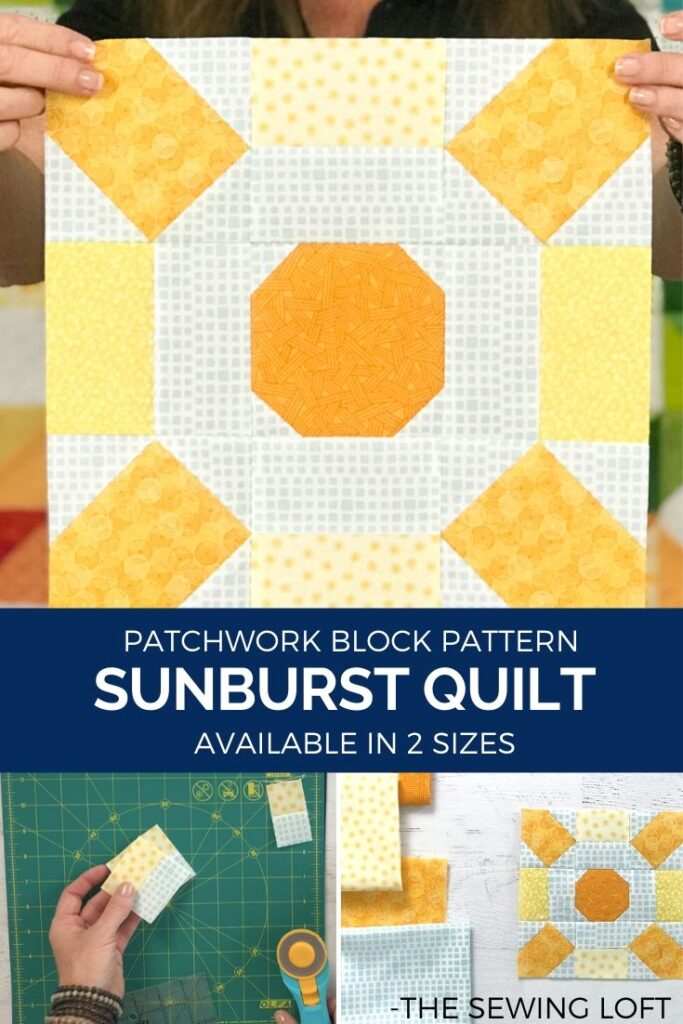 Love the Blocks2Quilt series and want to catch up? Click here to access all of the Blocks 2 Quilt blocks.