It is time to introduce another great blog series to you, the Sewing Skill Builder Series. Whether you're new to sewing or an old quilting pro, it's time to brush up your skills. Each week I'll share a new tip or technique and show you easy ways to incorporate it in your sewing.

You know I love spreading sewing joy, knowledge, and tips that range from my favorite tools to how to clean your machine. What's special about this series is that I will be showing you all my favorite things via video classes.
That's right, over the years, I've filmed many videos with partners like BabyLock, Annie's Creative Studio, Fabric Editions for JoAnn Fabrics, and many more.
While many of these were based on larger-scale projects, I found that I shared tips in each and every one of them! Clearly, it's my top priority to make sure you have the skills to create the past project possible at your machine.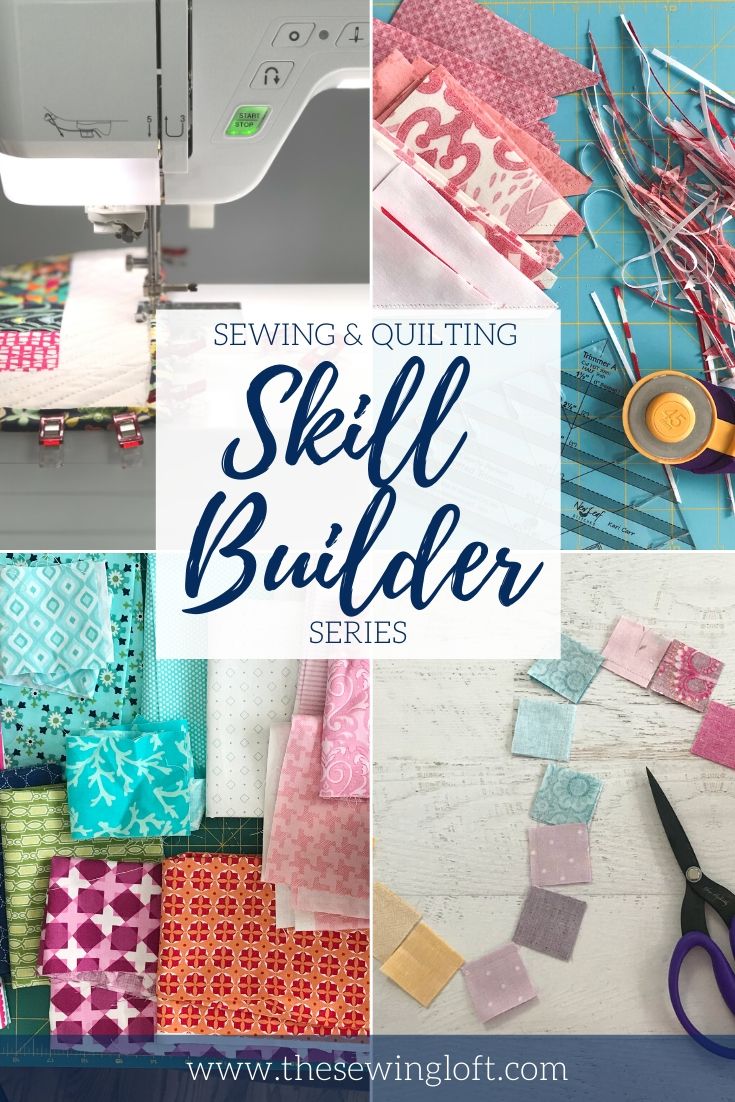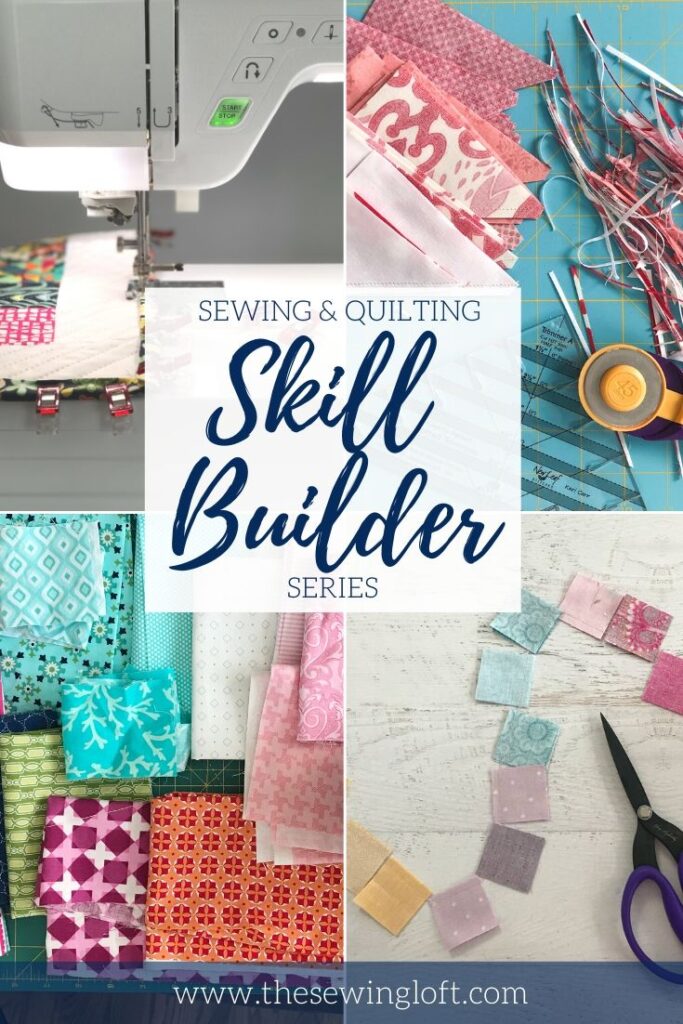 So, throughout the Sewing Skill Builder series, I'll be sharing quick tips that can make a great impact and improvement on your sewing!
Here's what's in store:
Buying Fabric Online
Understanding Bias and Selvage
Sorting and Storing Scraps
Printing and Sizing Patterns
Cleaning Your Machine
All About Sewing Machine Feet
Topstitching Like a Pro
Creating Boxed Corners
Installing Magnetic Closures
Making Yo-Yos
There is something for everyone and this list is just the beginning! There is no better time to develop a new skill or build up an old one. I hope you will join me next week when the fun begins!
In the meantime, don't forget to subscribe to my YouTube Channel here. This way you can follow along with all of my videos, including quilt blocks.