There is something special about the soft glow dancing from the flame on a torch in the summer. That's why I had to add a Tiki Torch quilt block to my summer edition of Blocks 2 Quilt series.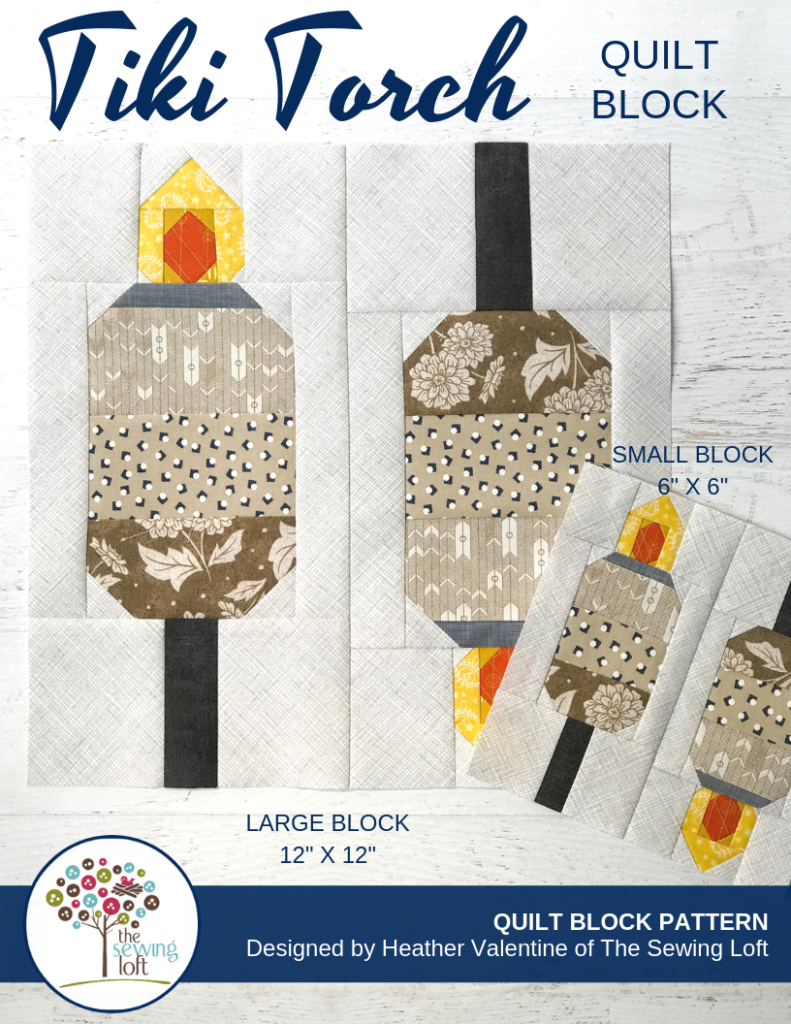 These little torches are my families go-to for all outdoor parties. Not only did they provide light in the yard but they help to keep the bugs away!!
Tiki Torch Quilt Block
Each finished Tiki Torch quilt block measures-
6″ x 6″ (15.2 x 15.2 cm)
12″ x 12″ (33 x 33 cm)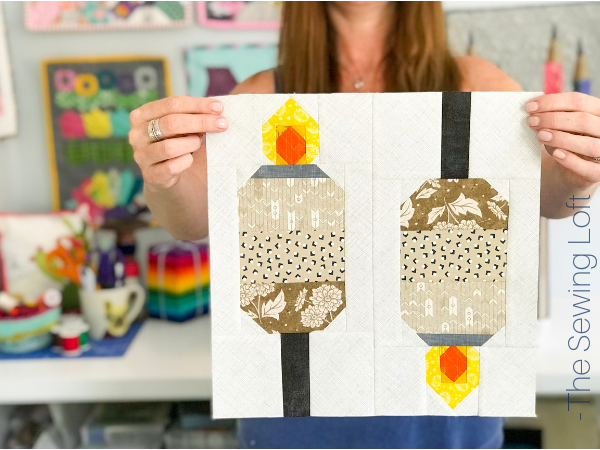 Material & Tool Supply List:
Assorted Scraps: Brown, Gray, Orange, Yellow, & Background Prints 
When I went to my scrap stash to pull fabrics for this block I was hit with the cold reality that brown was not very popular in my world. To say that it was a struggle to find fabrics to stitch up is an understatement! But I LOVE the way it turned out!!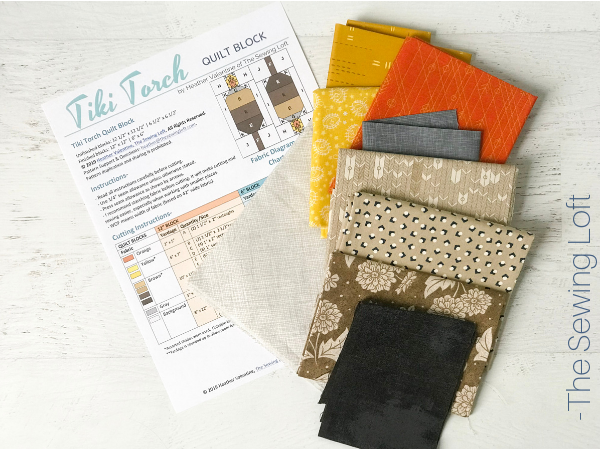 Tiki Torch Quilt Block Construction:
This construction patchwork block highlights straight sewing with smaller pieces. Correction, many smaller pieces on the 6″ finished block! Since small pieces that can be tricker for new quilters, I am rating the skill level for this block perfect for the intermediate stitcher. *Note that the 6″ finished block requires 3/4″ wide-cut pieces.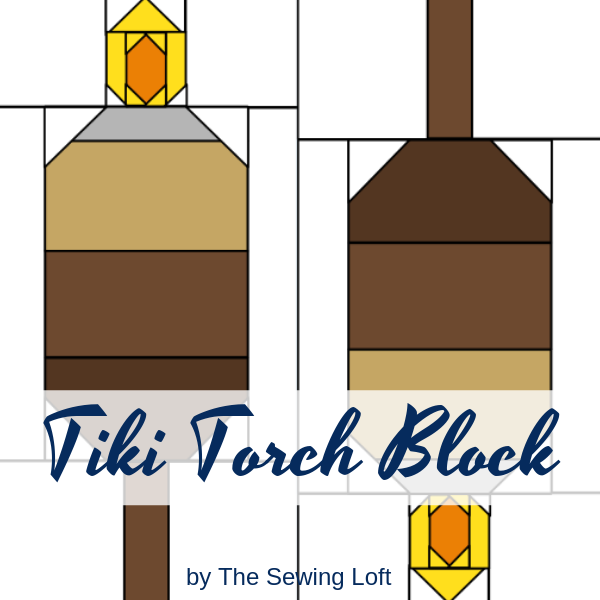 Even though tiki torches are commonly found in brown, this block can be made in any color story you can dream up. Please be sure to share a few pictures of your finished blocks using the hashtags #Blocks2Quilt  and  #TheSewingLoft when posting so we can all be inspired by your fabric pull.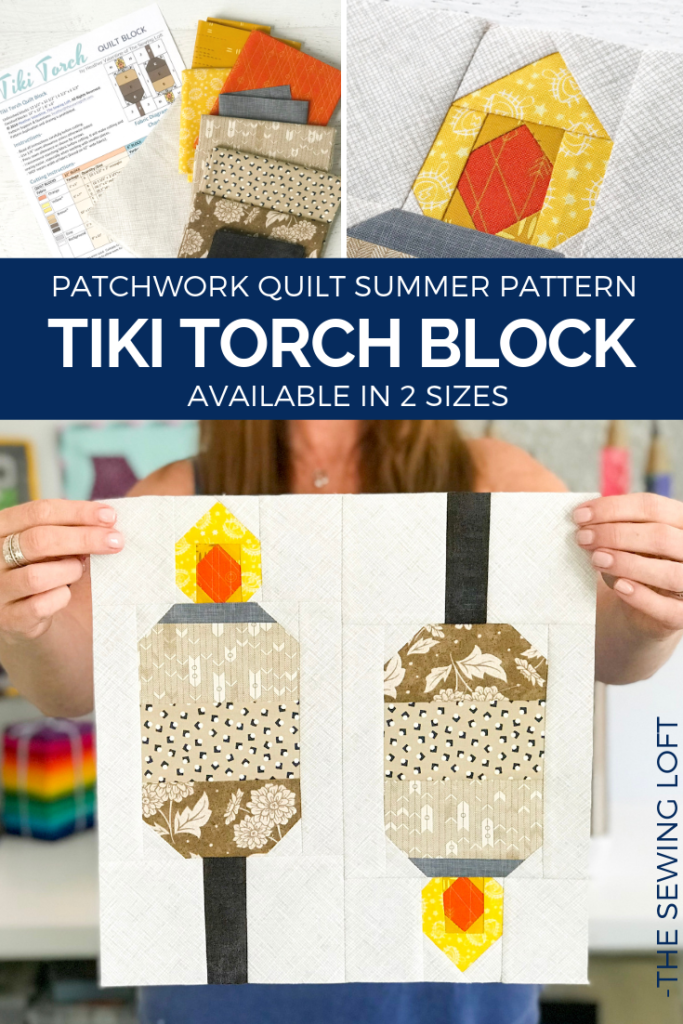 Be sure to sign up for the Blocks 2 Quilt newsletter and never miss a block again and click here to see all of the blocks previously shared.

Hello! Are you new here?

Looking to learn more about quilting & sewing?
Be sure to sign up for our newsletter HERE and never miss a stitch! Daily Sewing Tips, Everyday Projects and Fantastic Inspiration delivered straight to your mailbox!

Bonus– free download with newsletter sign up.

Feel free to connect with me on Facebook, Pinterest, or Instagram.  I look forward to getting to know you and stitching up a storm!