It's time to share the last block in the Heartland Heritage quilt along. I know that you have worked so hard stitching each block along the way and think you will love the simplicity of the tree quilt block.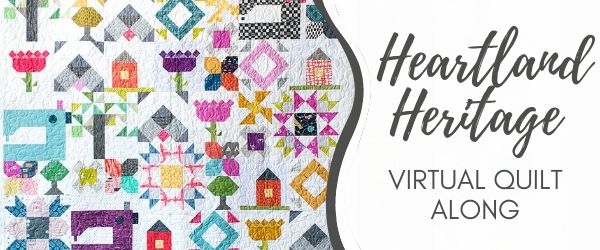 The tree quilt block measures 6″ square when finished and uses 3 different fabrics. You will need to make 5 Tree blocks to complete your quilt. Here are a few finished blocks to help inspire your fabric selection.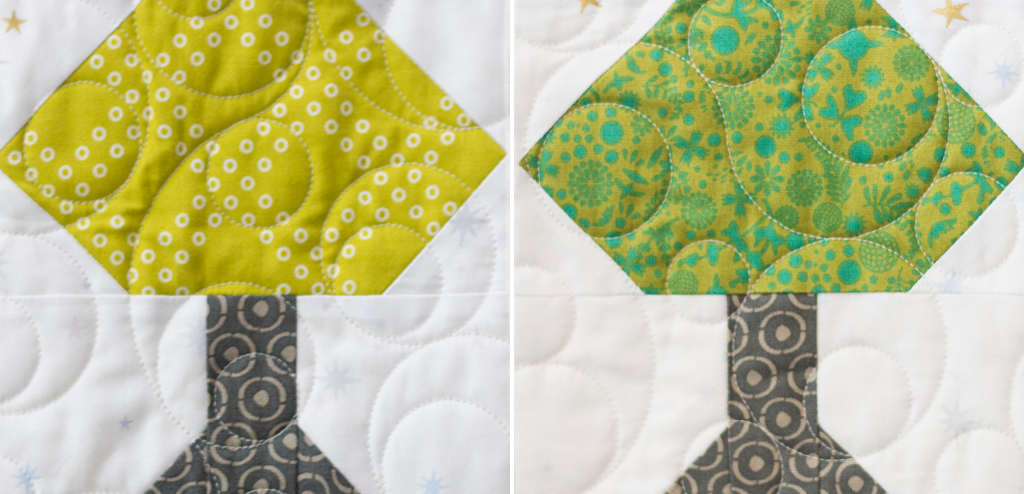 Tree Quilt Block
On top of the background fabric, you will need 2 colored fabrics. Normally for a tree, I would just reach for green and brown but I'm stepping out of the box and turning things around with my fabric selection. Instead of using the background fabric, I'm reaching for a light blue.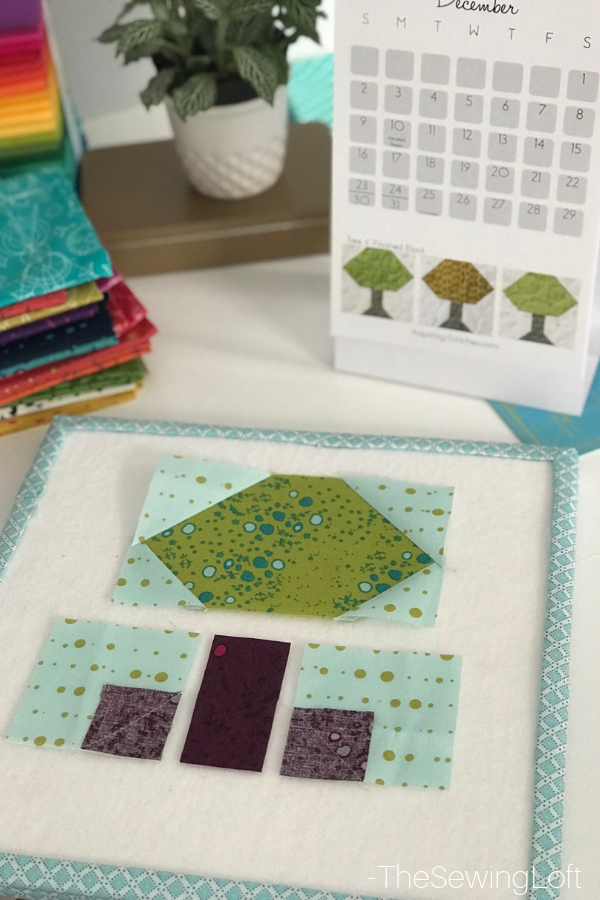 After a quick spin at the cutting table, you are ready to get to work stitching your tree block. This is one of the easiest blocks within the pattern and can be stitched together in a flash. To keep my pieces in order, I placed everything on a design board. 
Not only is the block fun to make but it stitches together so fast. This is one that I'm sure to make over and over again. Let's take a look at it finished. 
Tree Quilt Block Photo Finish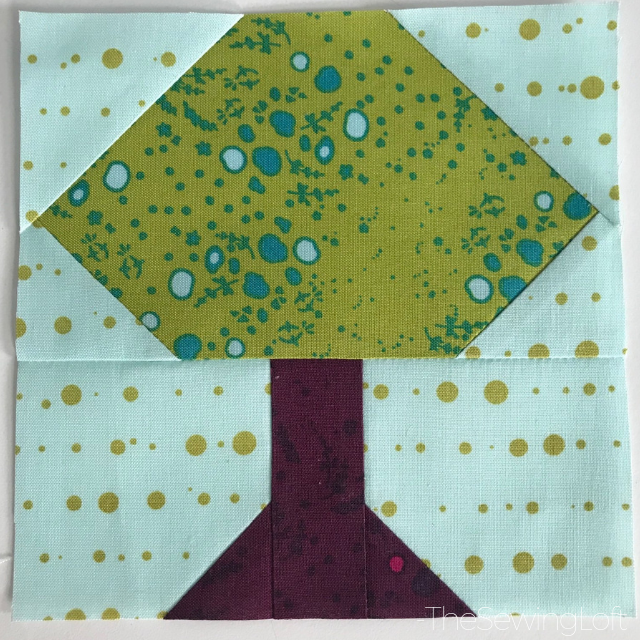 Now, don't forget, I want to see what fabrics you stitch up! Please be sure to share a few snapshots of your finished tree quilt blocks in my scrap happy community or on social media with the hashtag #TheSewingLoft or #heartlandheritagebom. This way, we can all see and celebrate your latest sewing success!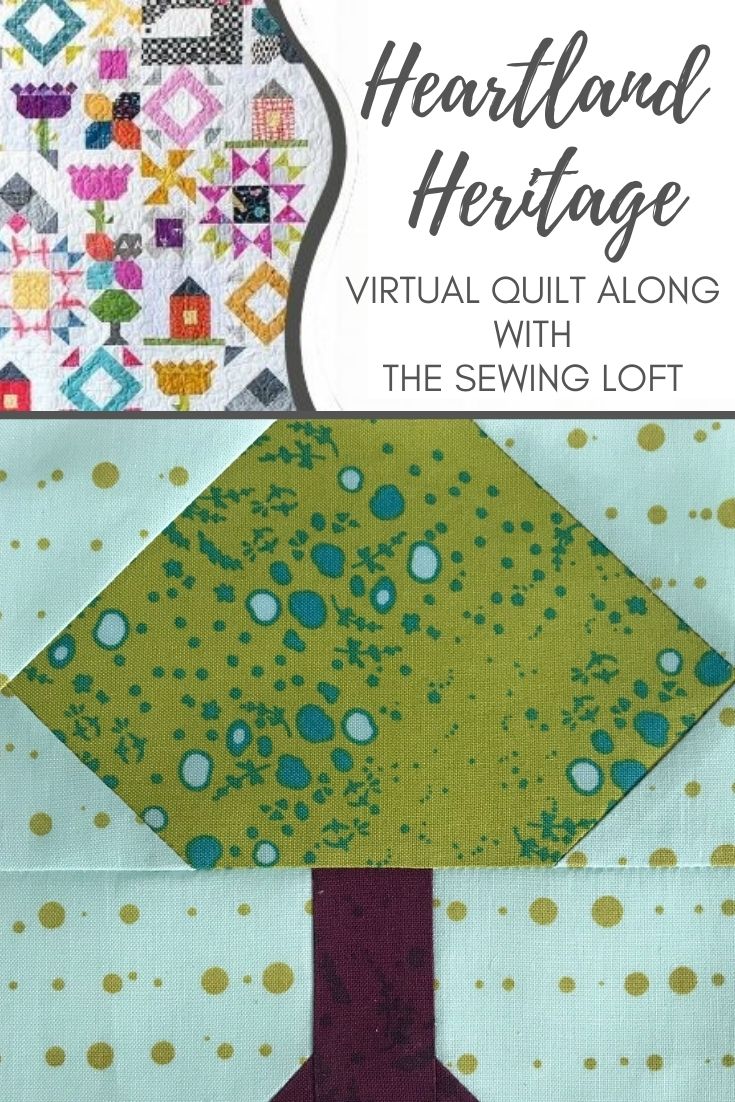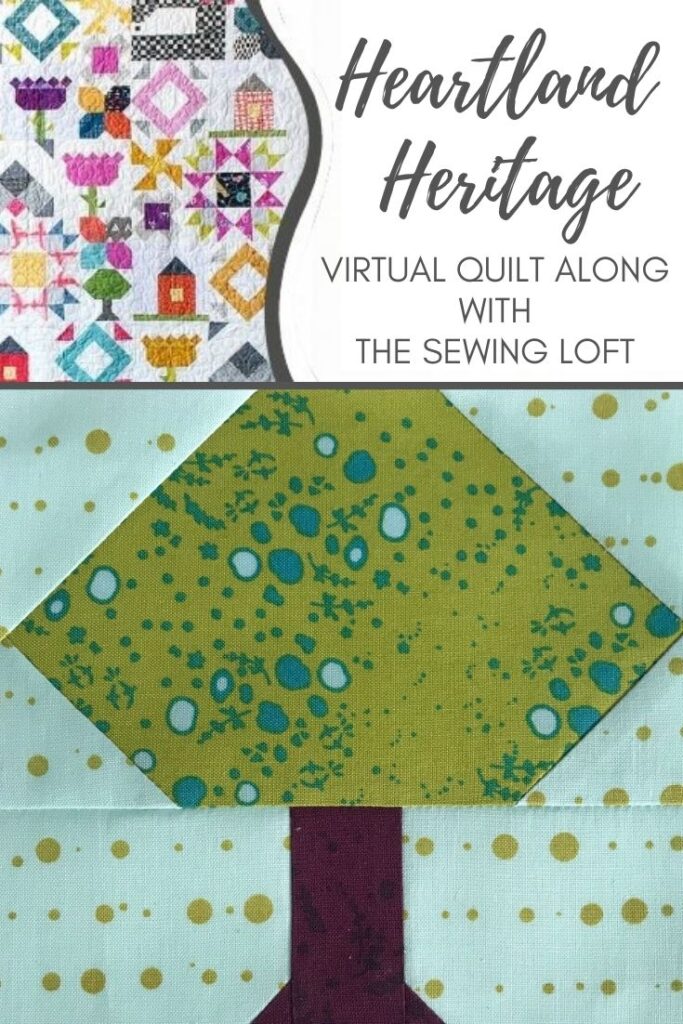 With all of our blocks stitched together and pressed, it's time to start the final quilt top assembly. Luckily, the diagram at the back of the pattern walks you through the entire process and prevents any Y seams.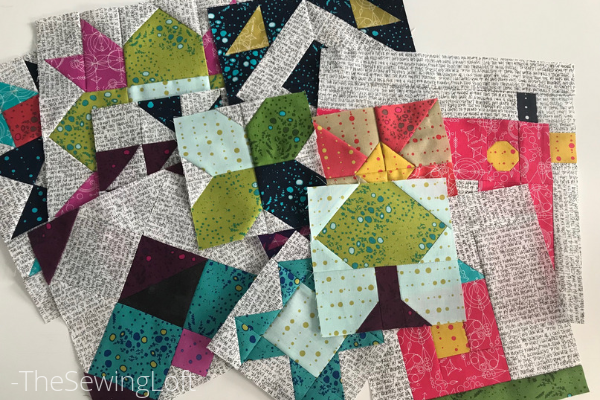 Just be sure to take your time arranging your blocks for the final layout. Be sure to arrange and rearrange blocks of the same size for color placement as needed before stitching them together.
Love the blocks and would like to use them again? Be sure to check out my alternate layout option here. It's beyond cute and sews together in the blink of an eye!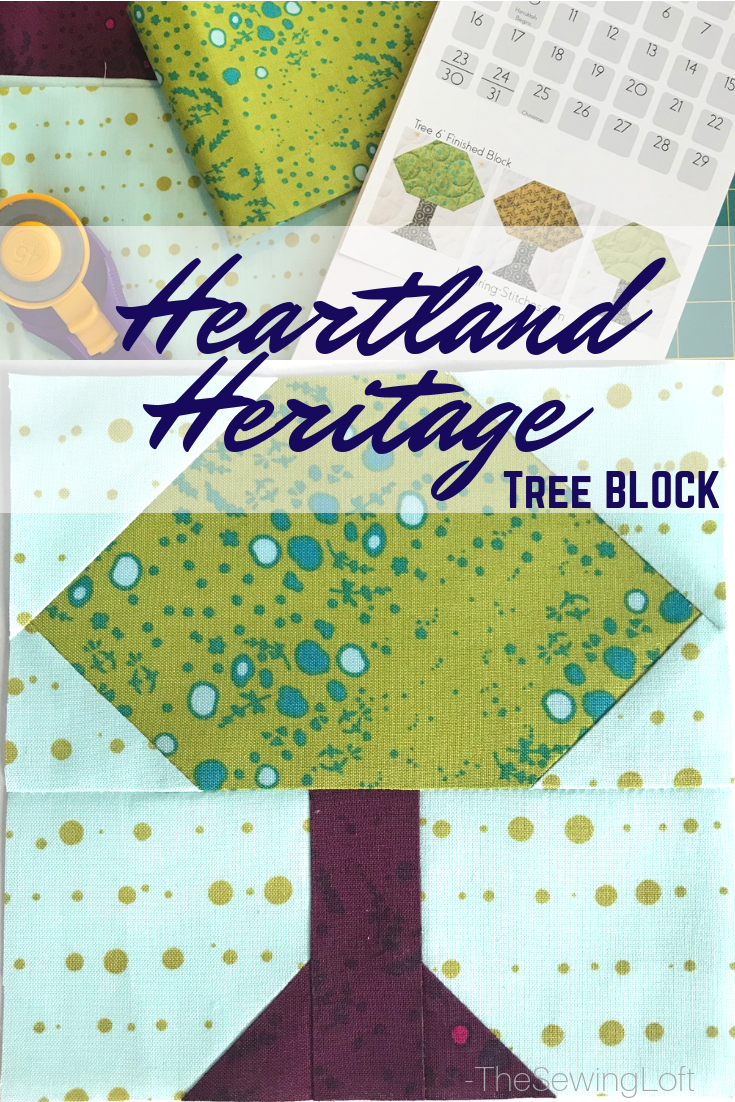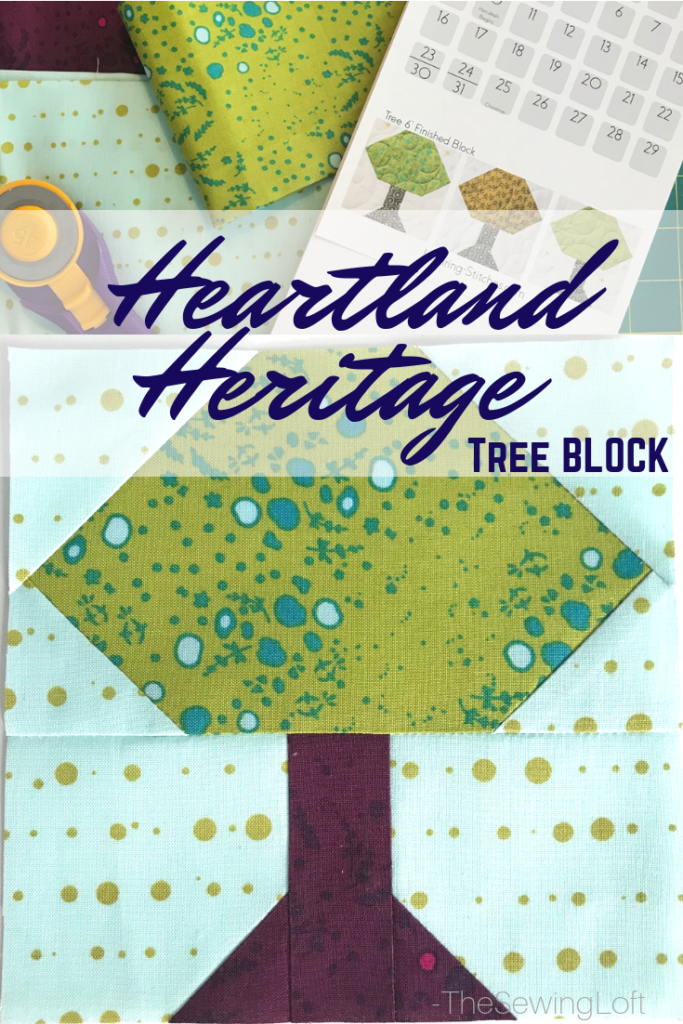 ps- don't have the pattern yet and want to join the fun?  You can order Heartland Heritage here and catch up on past blocks here.