When you hear the word yardstick, what comes to mind? Measurements right? We use them for everything from measuring the distance between our hemlines and the floor to keeping up with our kid's growth spurts. Beyond the practical, yardsticks are also a great medium for sparking your creative genius.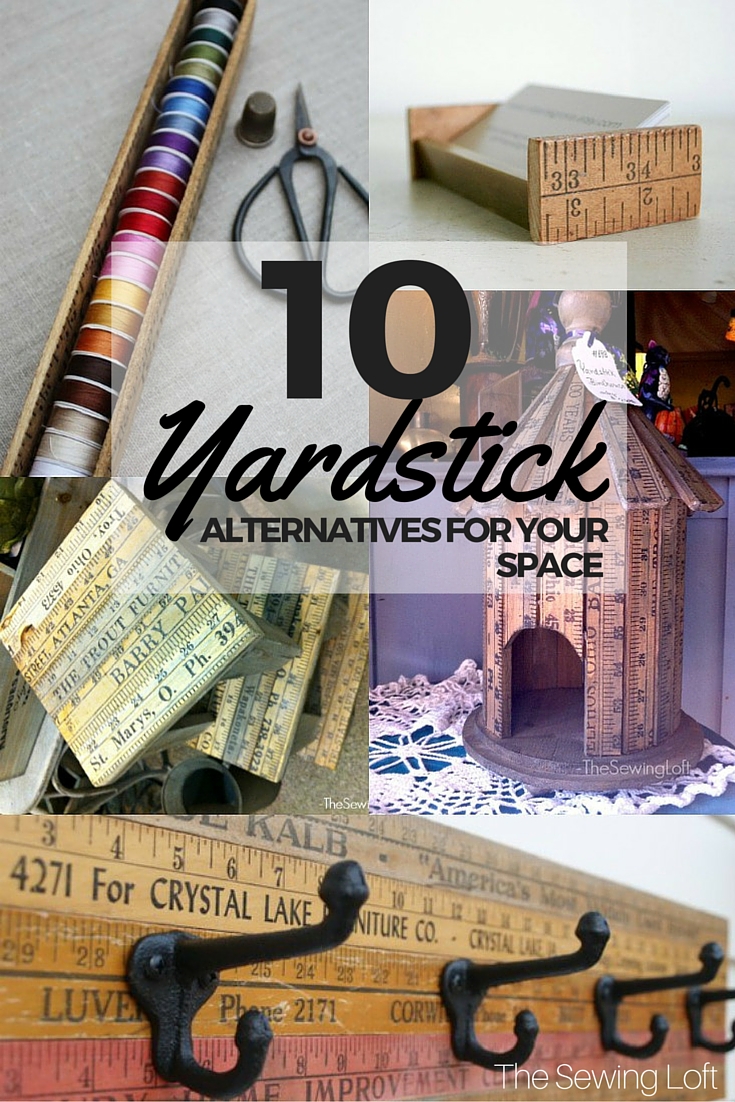 Yardstick Alternatives
Below are 10 amazing yardstick alternatives that will help push us outside the box of it's traditional use.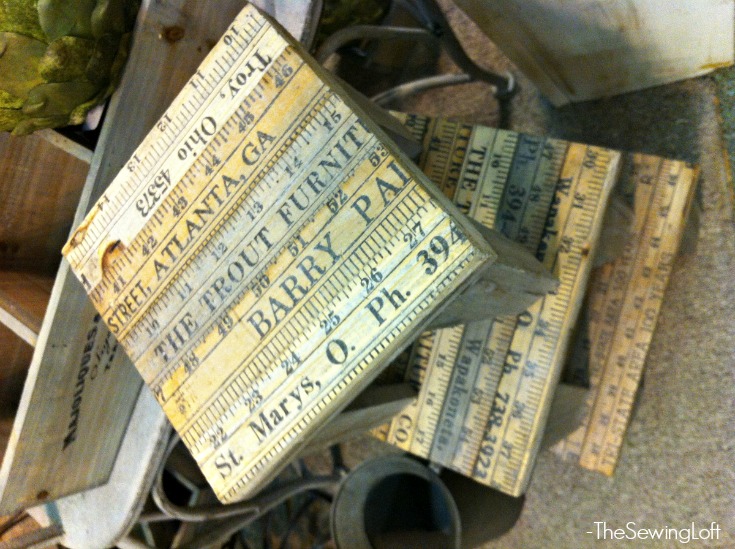 Yardstick Stools:
This photo is from my personal stash. I spotted these beauties at a flea market and have kicked myself for not taking one home. Fingers crossed I can sweet talk Mr. TSL into making me one.
---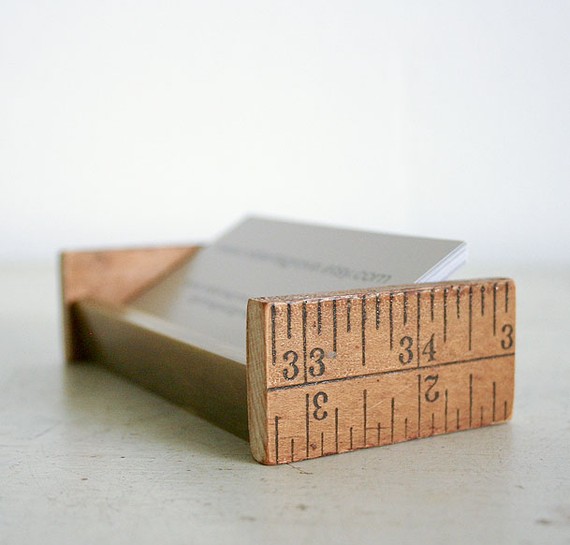 How cool would this look sitting on the desk with your cards in it! Think beyond sewing with this one. It is a great gift idea for so many creative types in your life.
---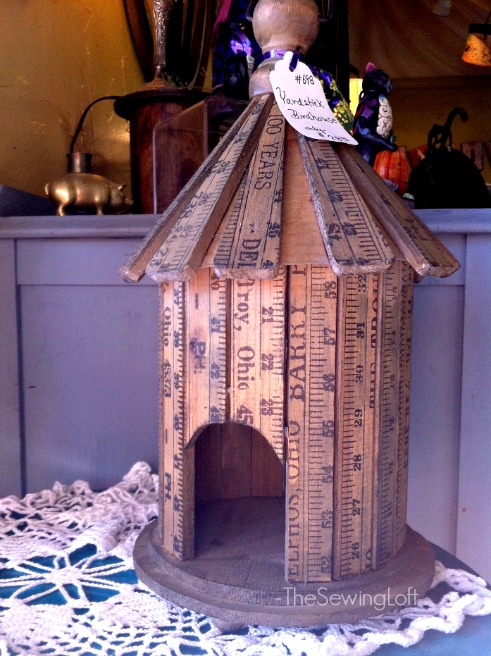 3. Bird House
These beauty was found at one of my many stops along the way during the 127 sale trips. 
---
4. Necklace
We all have that sewing friend who has her fair share of fabric but we still want to buy her something special… well, this is the perfect fit!
---
A yardstick is the perfect length for a coat rack. With hardware of your choice and a little know how, you can create this conversation piece in no time.
---
Wow! Simply stunning.  Pare down the formality of the traditional buffet with this creative version.
---
Be inspired! What a great way to frame a mirror and add personality.
---
8. Spool Holder
Frame your favorite spools of thread (or other sewing knick knacks) with this yardstick spool holder.
---

9.  Vintage Inspired Sewing Table
Modern mixes with vintage in this table made from yardsticks and a vintage treadle.
---
10. Deer Art
Creating your favorite silhouette with yardsticks is not limited to the deer variety. Use this wall hanging as inspiration to create your own statement.
---
Now, if you don't have any yardsticks on hand, you may want to beef up your stash. Here's what we found online. I would grab the inexpensive ones and give them a quick wipe down with stain or even a brush of color before making my next project. Depending on the final piece, I might even add a quick coat of poly but that's just me.
So, whether you're using your yardsticks in the traditional sense or thinking outside the box, what you create is only limited to your imagination. I just love seeing this vintage sewing tools used in alternative ways!

Hello! Are you new here?

Do you want to learn more about sewing? If so, be sure to sign up for our newsletter HERE and never miss a stitch! Daily Sewing Tips, Everyday Projects and Fantastic Inspiration delivered straight to your mailbox!

Bonus– free download with newsletter sign up.

Feel free to connect with me on Facebook, Pinterest, or Instagram.  I look forward to getting to know you and stitching up a storm!