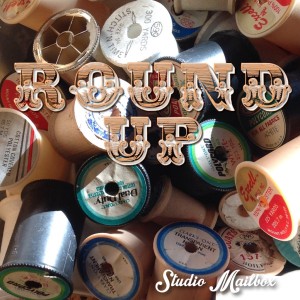 Happy New Year friends of First Fridays!
It's your old pal TJ from Studio Mailbox here to bring you a wrap-up of our 2016 monthly posts.  What a year full of fun, laughter, and most importantly, sewing kindness.
Let's have a look back at everything that went on:
January – I shared a First Friday Round-Up from 2015
February – Heather called for an annual theme and the RASK campaign was launched
March – I stitched up a giant hole in the knee of my jeans and shared tons of links supporting cool stuff
April – Christa's dog ate her couch and since reupholstery is way above my pay grade, it was Grandma to the rescue!
May – I was invited to my first sewing retreat
June – I did my part to sew tiny books for an amazing art installation
July – Quick and easy scrap buster cards
August – Heather lost her beloved dog Chewie and it was time to make a Pet Sympathy card
September –  After sucking my skirt up in the vacuum cleaner it was time to learn how to hem
October – No post!  Do not pass Go, do not collect $200.
November – It was time to update my little boy's room and get rid of baby fabric
December – Random Acts of Sewing Kindness came full circle, finishing off the year with a sewing lesson with Christa.
In case you haven't had enough, here's the First Friday Round-Up from 2014, the year I was in quilt mode.
Remember First Fridays started way back in 2012 when I created a meme for Heather's birthday and continued Sewing Memes throughout 2013. (Some of which I must admit are pretty cringe worthy looking back at it now, but what did I know?  I was making memes before there were apps for them).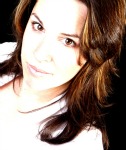 TJ Goerlitz is a mixed media artist who pretends to be a seamstress whenever possible.  Follow her writing in Facebook, come connect with her on her site, Studio Mailbox, or browse her boards in Pinterest.  Join her on the first Friday of every month where she shares her latest sewing tales with the readers of The Sewing Loft.
Save
Save
Save