Quilts are my labor of love. They are made in layers and each layer offers something uniquely special. From fabric selection to long-arm stitching, they all create character and charm, even the quilt binding.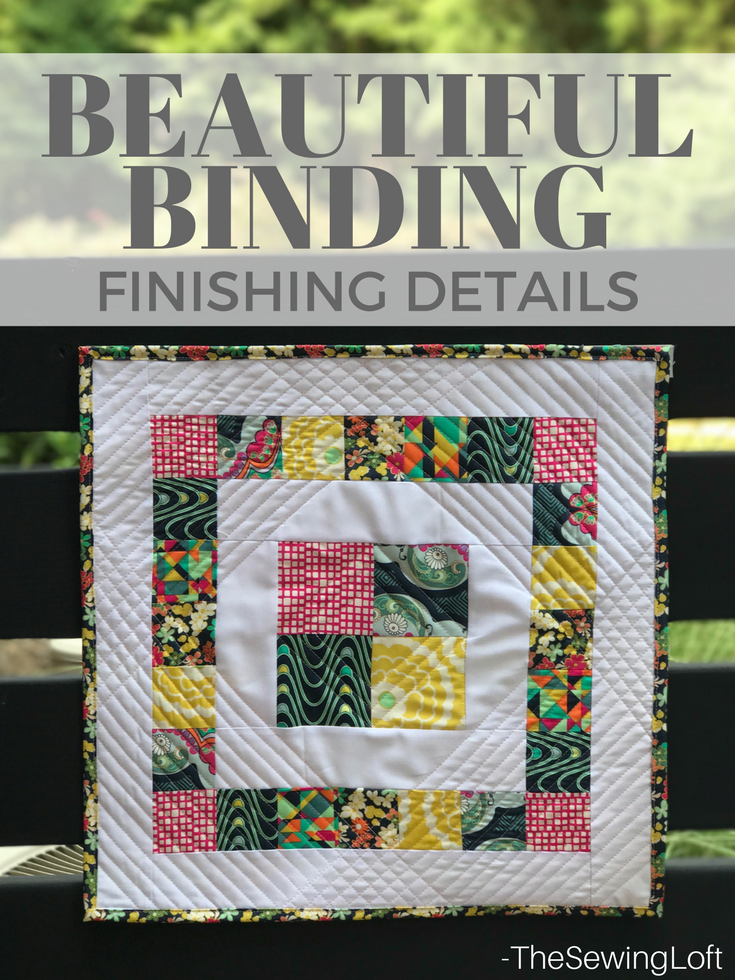 Today, I want to focus on the final step, the binding. We have chatted about quilt binding so many times here on The Sewing Loft but never about this easy tip for finishing things off.  To keep things simple I will be remaking the Quiltologie Mini Mania Kitty Dance quilt in fabrics from my stash. The kit is made by Fabric Editions and comes complete with all fabrics.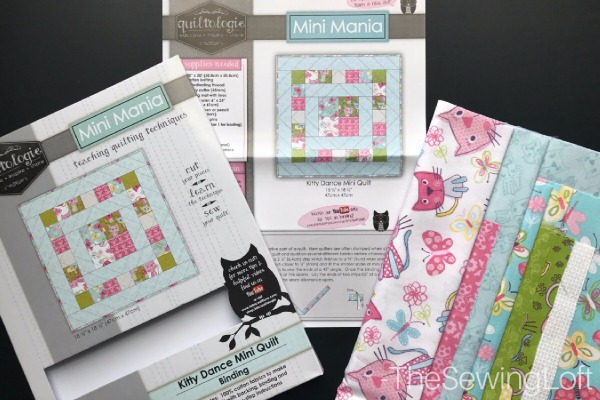 Including:
white on white print for ground
pinks, powder blues and green prints
background fabric & binding
Additional Supplies Needed:
cotton batting
rotary cutter & cutting mat
quilting ruler
binding clips
sewing machine
The Kitty Dance mini quilt finishes at  18 1/2″ x 18 1/2″.  This pattern is designed to help you practice and perfect your quilt binding skills. I even have a quick video to show you just how easy it can be!
Since most quilts are made with straight lines, there is no need to use bias binding. However, the angled seams give bias a more luxurious feel and can be created with straight grain cuts. Let me show you how.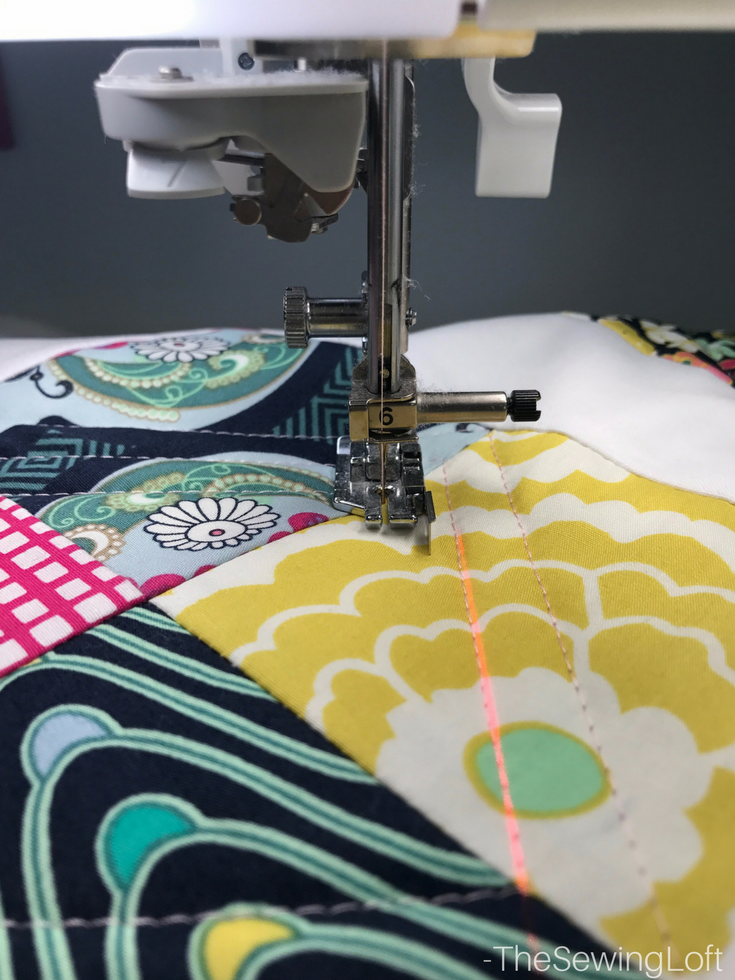 I wanted to keep things simple with my quilting and just did rows of straight lines. Sometimes it an be tricky to keep those stitches lined up  but thanks to the laser beam guide on my Baby Lock Destiny II, it was a breeze.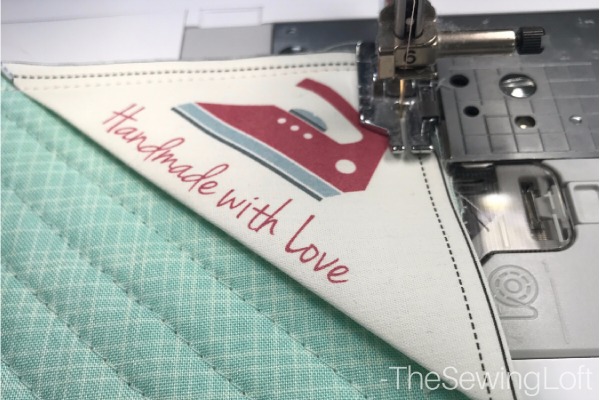 It is so important to label your work will double as a hanger.
Beautiful Quilt Binding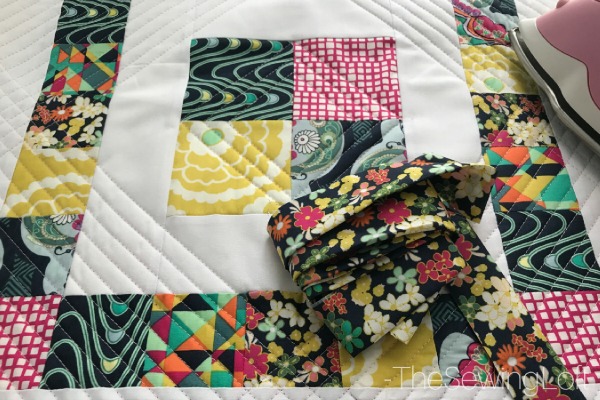 Now, it's all about the binding. I made my strips and pressed them for sewing.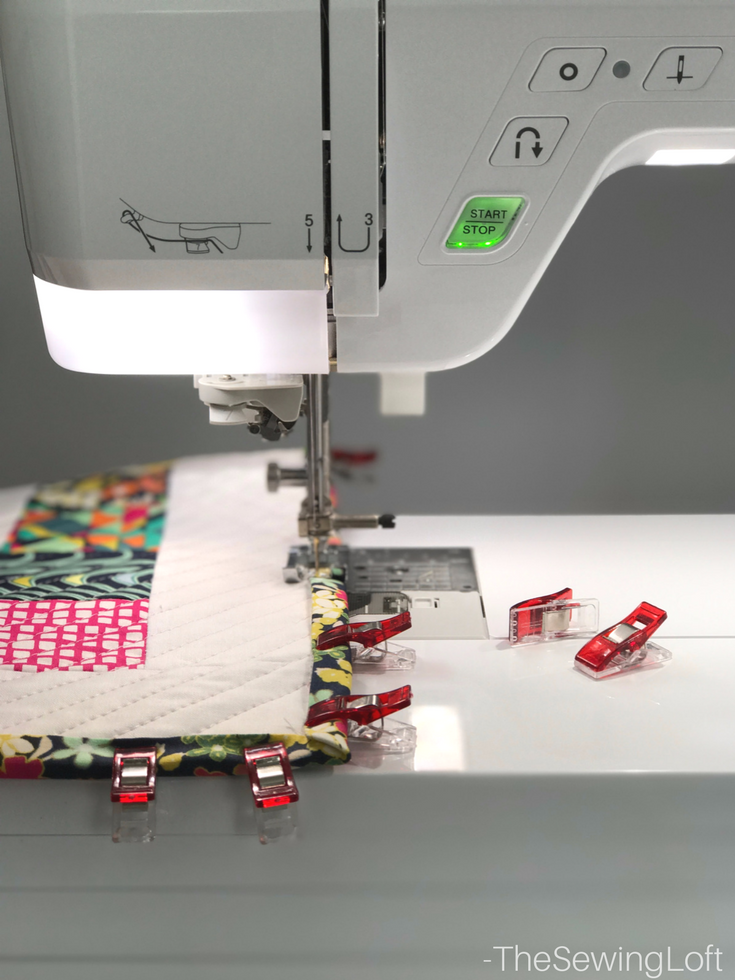 Instead of pins, I like to use quilting clips to secure my binding. They are easy to use and you never have to worry about stepping on them! I always grab them on sale and this set came with a cute tin.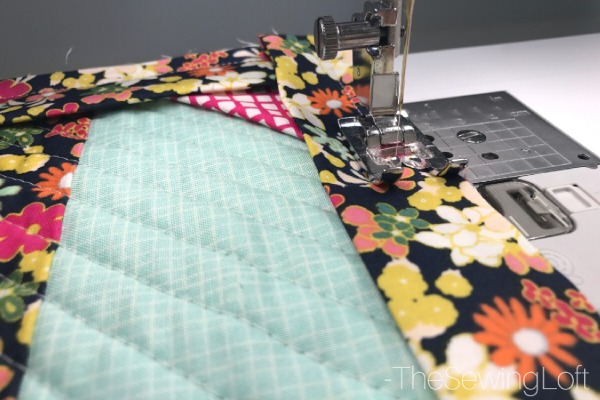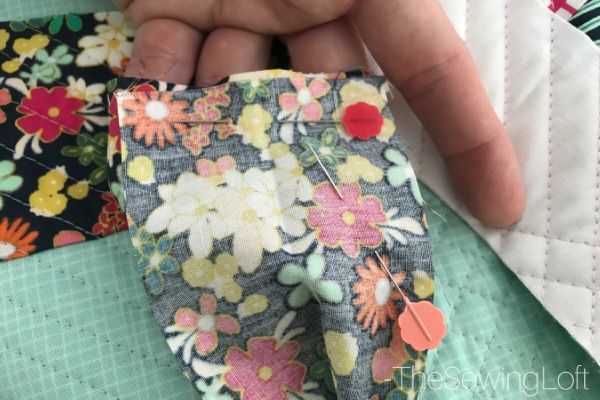 After turning my corners it was time to finish this quilt binding beautifully. This technique makes the binding seamless.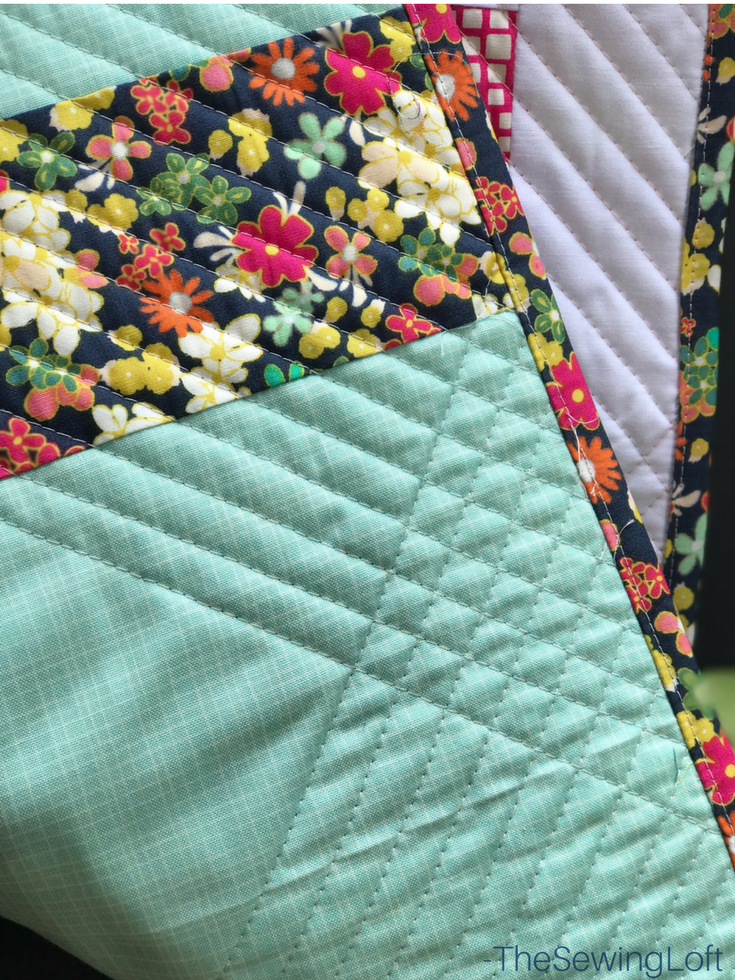 I just love the way it turned out and think that the stitching looks fabulous, even on the back!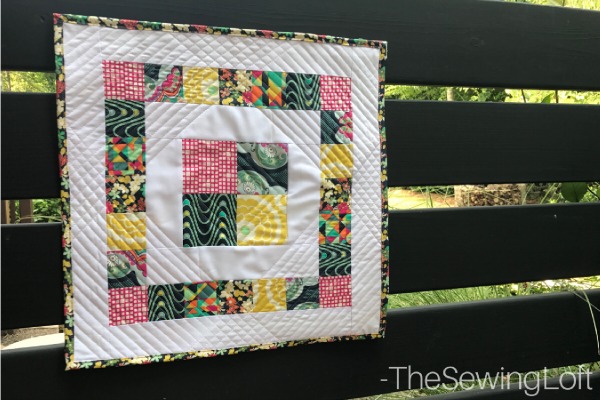 Just think about all the different ways you can use this simple sewing technique in your projects.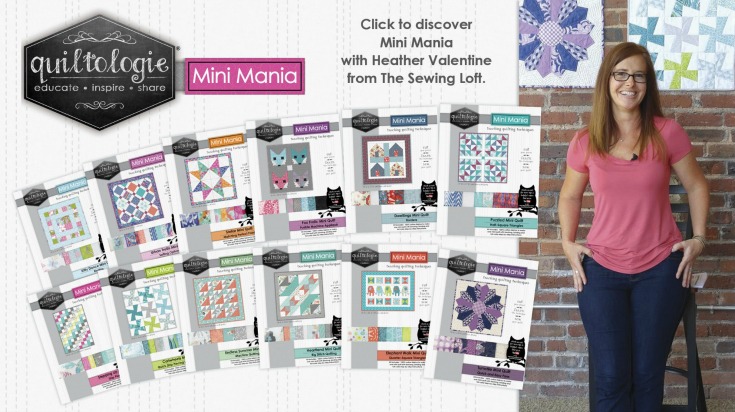 Remember, you can find all of the Quiltologie Mini Mania quilt kits by Fabric Editions at your local Jo-Ann Fabric Store and Craft Stores.

Hello! Are you new here?

Do you want to learn more about sewing? If so, be sure to sign up for our newsletter HERE and never miss a stitch! Daily Sewing Tips, Everyday Projects and Fantastic Inspiration delivered straight to your mailbox!

Bonus– free download with newsletter sign up.

Feel free to connect with me on Facebook, Pinterest, or Instagram.  I look forward to getting to know you and stitching up a storm!