While any seamstress will tell you that her sewing machine is her closest sewing buddy, many many will agree that a good iron is the best-kept secret to a professional finish. Whether you have a small or large space set aside for ironing, here's a look at some creative ways to set up your iron/ironing board to get the job done.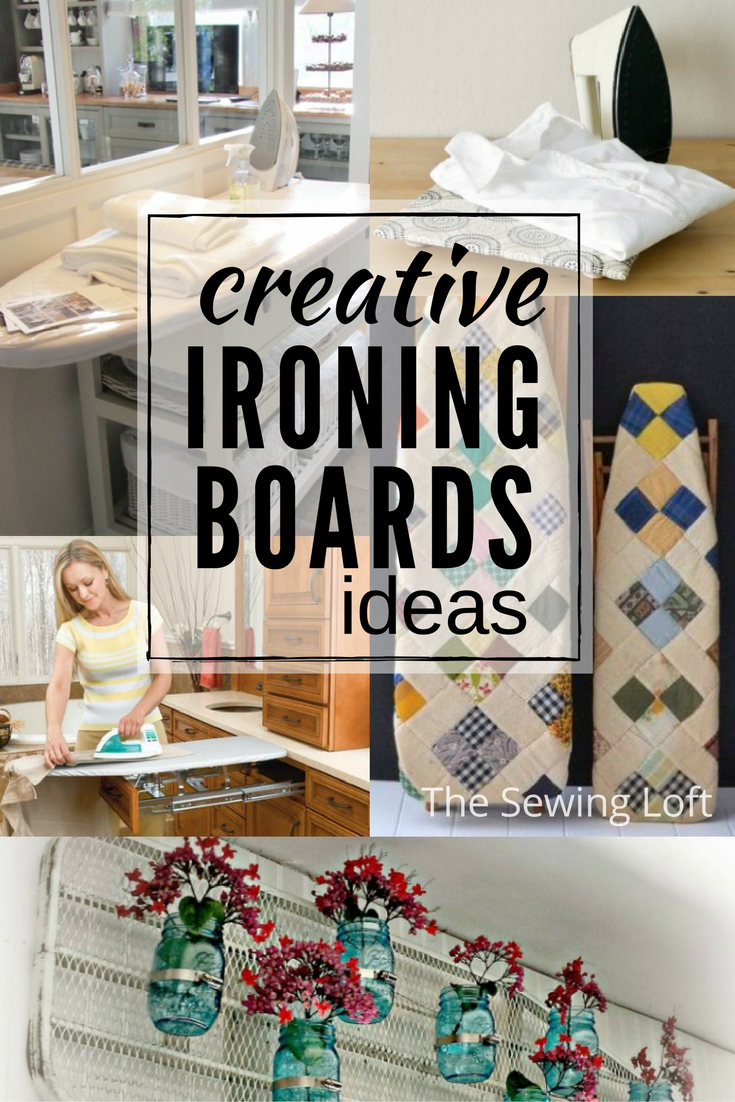 Creative Ironing Board Ideas
Since space is always hard to find, this round up of fun ironing board ideas can help you utilize every last inch of your work space. Or you can think of these space saving ideas as a way to make more room for fabric!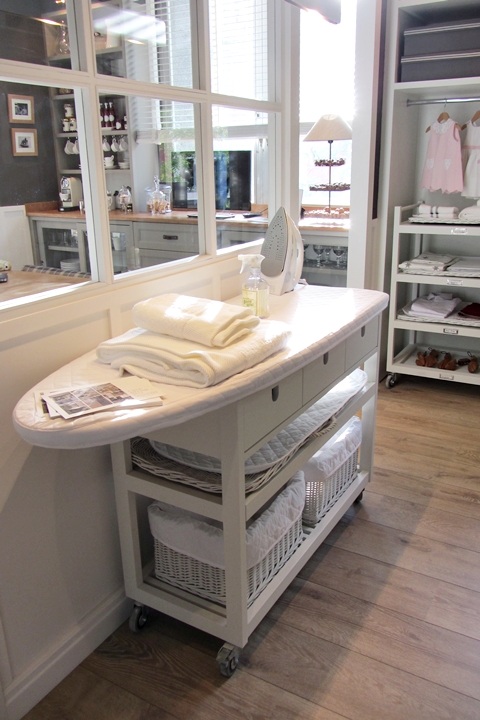 1. Changing Table Ironing Board
This is a great example of taking unneeded furniture and turning it into something useful. I love how cute it is.
---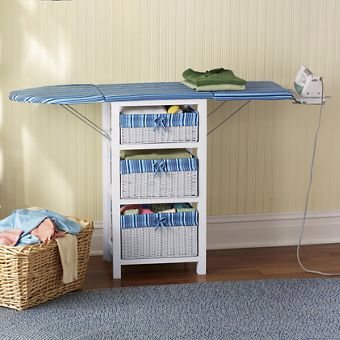 Have a lack of space in your room. No problem; this board folds up and has extra storage.
---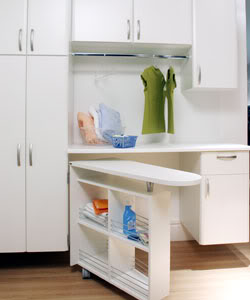 No one ever has to know that you iron with this board. Best kept secret!
---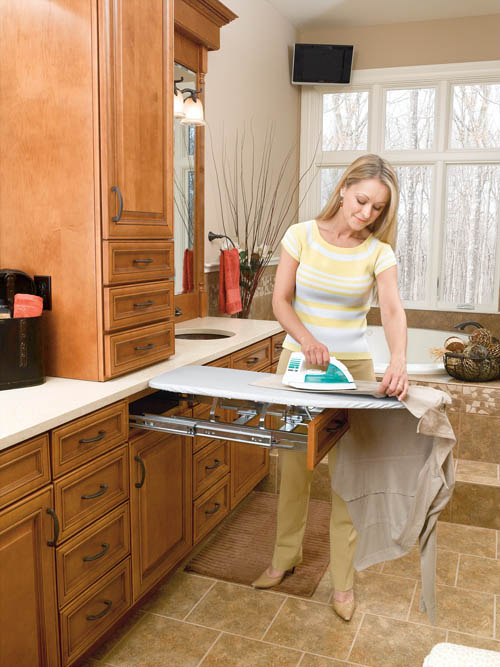 I would love to have an ironing board like this in my sewing space. What a space saver!
---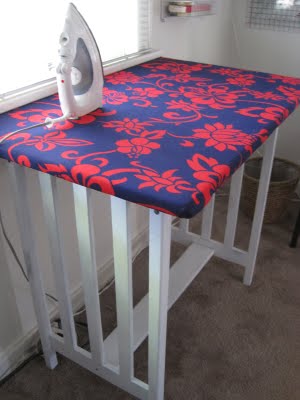 Have an extra table lying around? Turn it into an ironing table.
---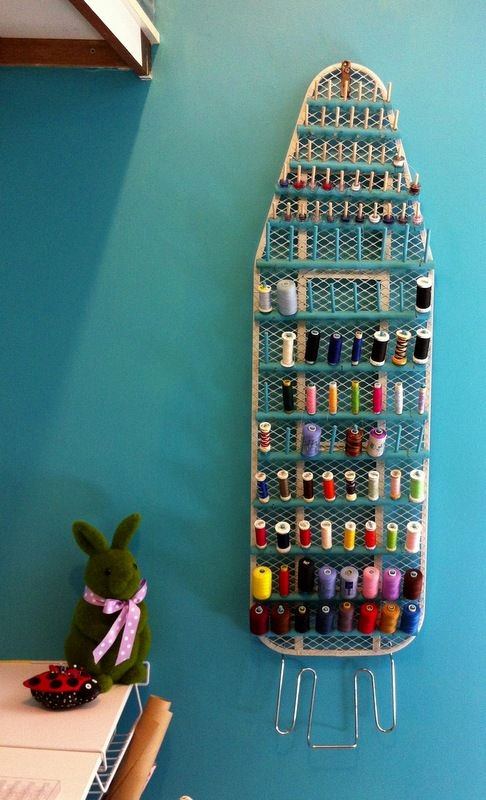 6. Ironing Board Thread Holder
I'm always looking for creative ways to store all my thread. This is a great use for your old ironing board.
---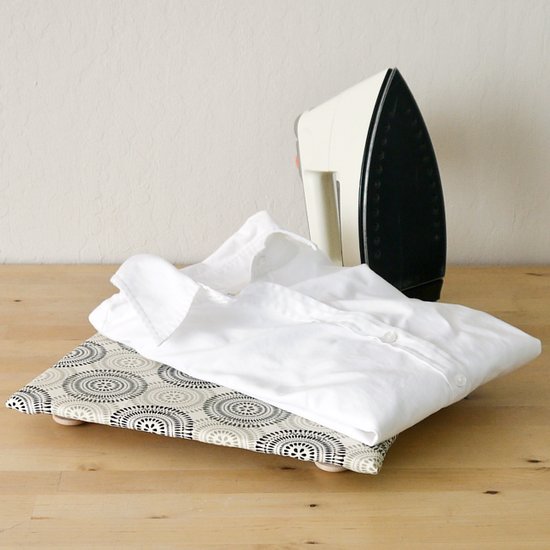 Small sewing space or no space at all? Here is the perfect ironing board for you. Best part, it's portable.
---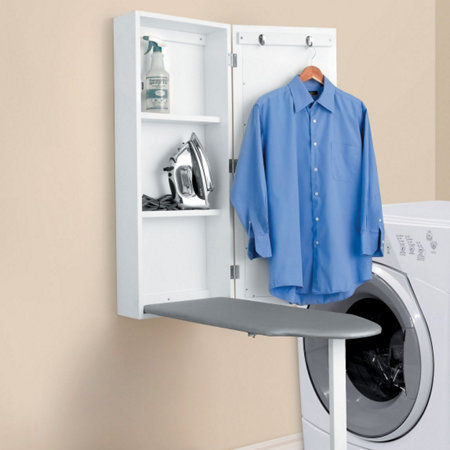 I always love ideas that can help keep my space looking neat and tidy. An ironing board I can put away is great for keeping rooms looking clean.
---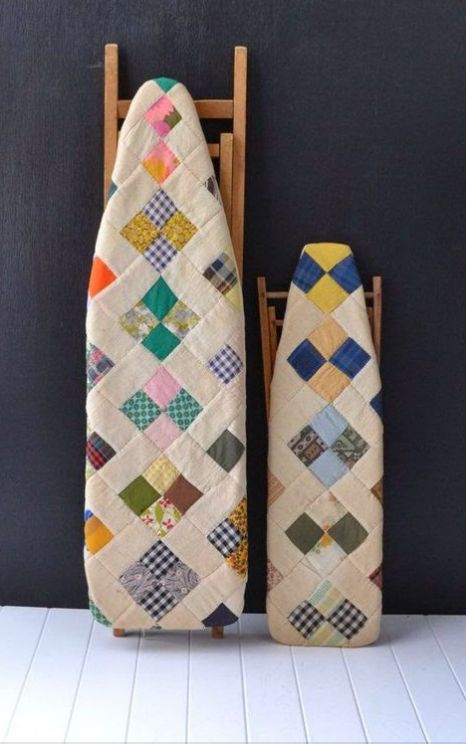 A new ironing board cover is a wonderful way to use up your fabric scraps or recycle an old quilt.
---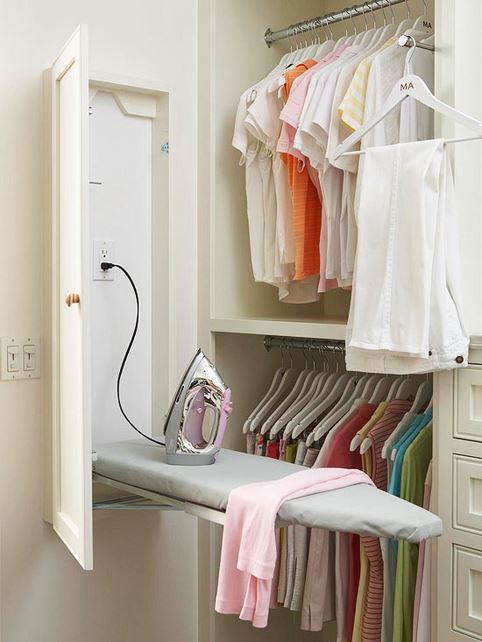 This is such a smart thing to do… a fold down iron in the closet.
---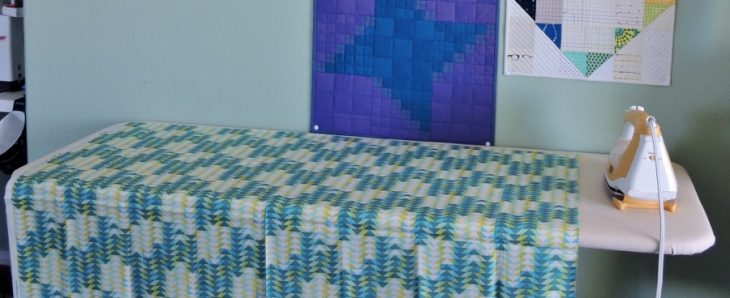 For all you quilters out there, here is a great DIY on how to modify your ironing board into a quilter's rectangular board. Great for those large pieces of fabric.
---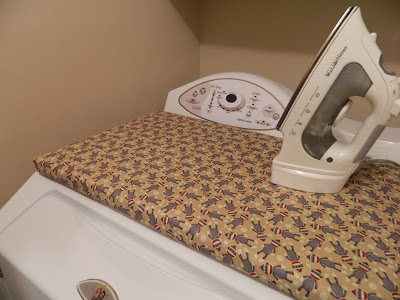 If you iron or sew in your laundry room, this is the perfect solution for where to put the ironing board.
---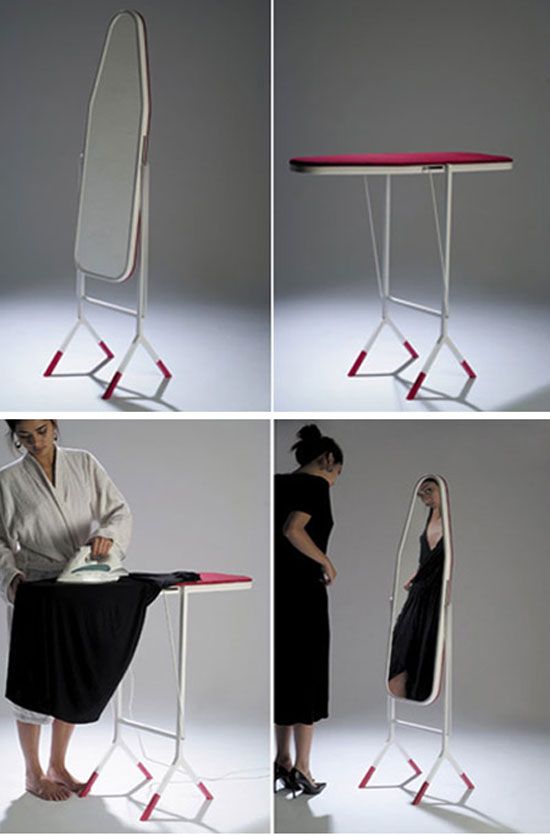 I can't get over how amazing this idea is. Great for getting dressed, but also for checking muslins, when making clothes.
---
14. Metal Ironing Board Plant Holder
Always keep track of the important things with this vintage ironing board memo holder. This would look so cute in my sewing space.
---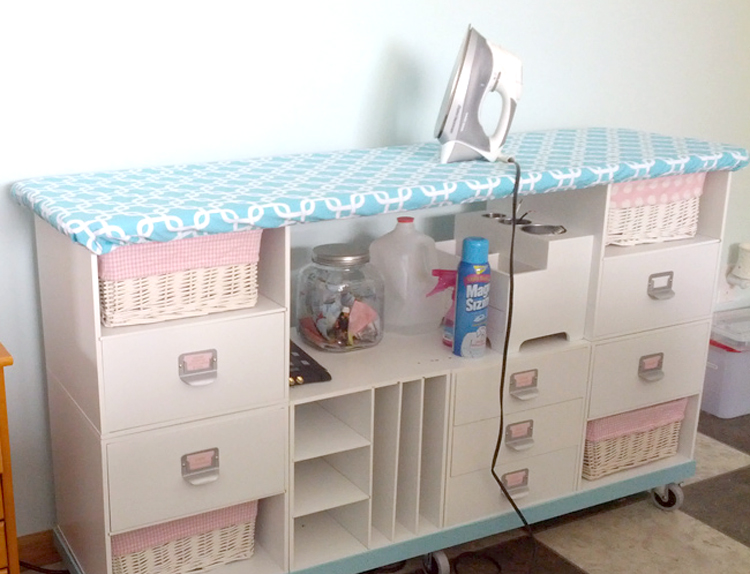 My local quilt shop has this set up in their classroom and I LOVE it!! It adds more storage space and looks good also.
---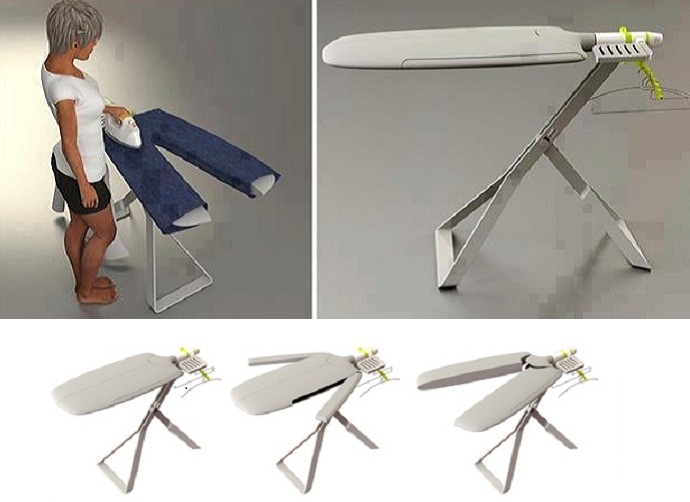 16. The Ultimate Ironing Board
This baby is just a concept design but just think about how fast you could press the clothes in your closet with this!
---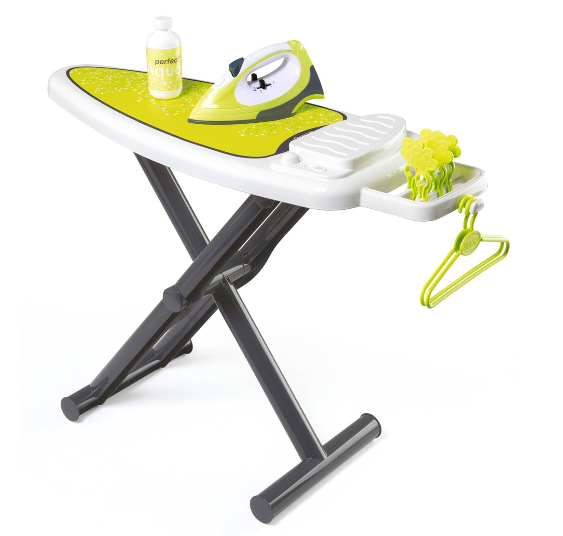 BONUS- 
Get the little ones ready for laundry day with this little playset.
---
Now that you've got your ironing board looking it's best, let's take a quick minute for some Iron talk.

Hello! Are you new here?

Do you want to learn more about sewing? If so, be sure to sign up for our newsletter HERE and never miss a stitch! Daily Sewing Tips, Everyday Projects and Fantastic Inspiration delivered straight to your mailbox!

Bonus– free download with newsletter sign up.

Feel free to connect with me on Facebook, Pinterest, or Instagram.  I look forward to getting to know you and stitching up a storm!