It's always fun to sew with friends so when Pat Sloan & Sarah Maxwell asked me to join the fun of the Dandy Drive, I was all in!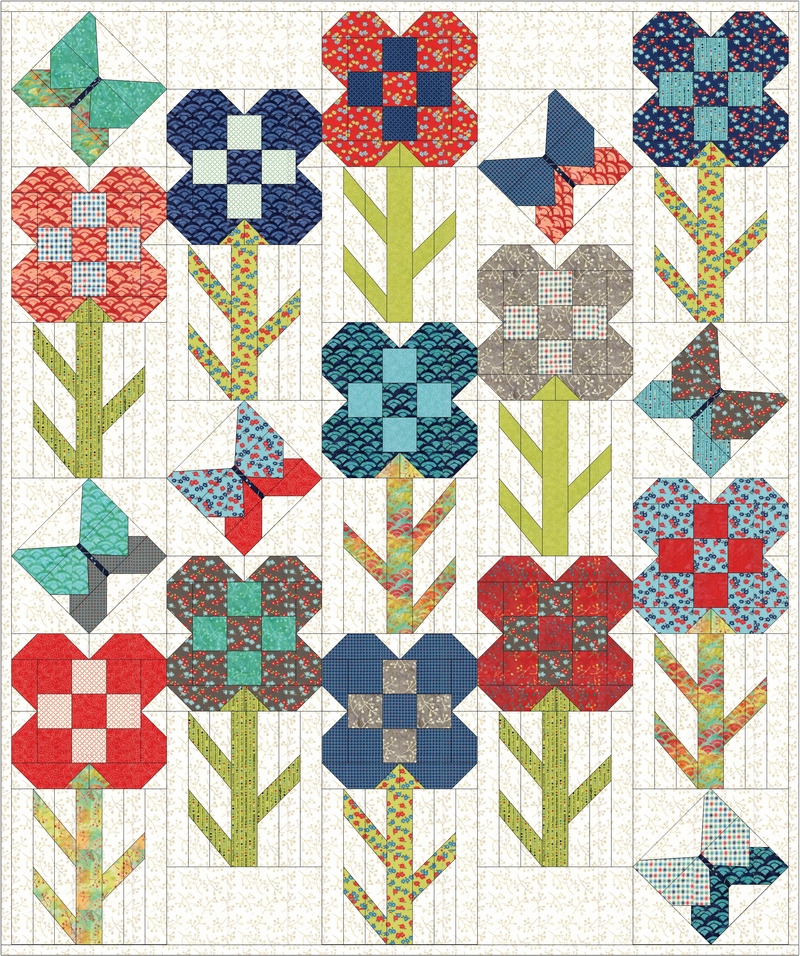 Each week, I'll be sharing a few pictures of my blocks for the Dandy Drive quilt. I'll be keeping my version scrappy in hopes to clear out my stash becuase let's face it, I want an excuse to buy more fabric!! It will be fun to stitch together and watch this pattern take shape.  Plus, there are fun giveaways each week to help keep the fun going.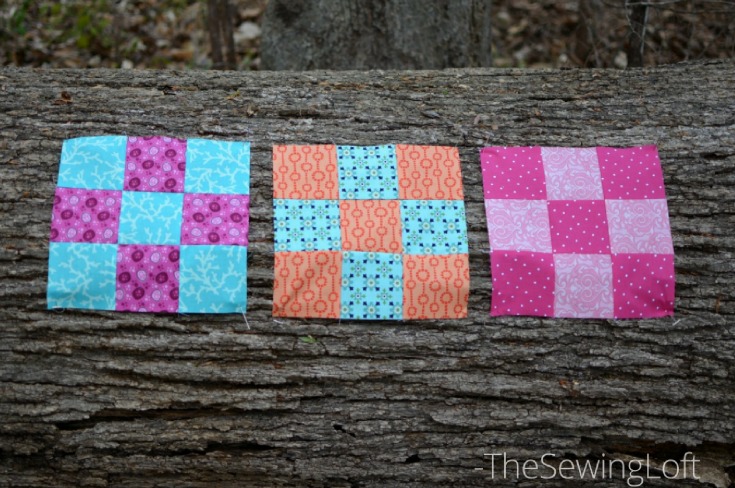 This first week is all about the 9 patch. This simple block is a corner stone in the quilting world. Seam accuracy is one of the most important things to keep in mind for this baby. Check out this article I wrote if you are not 100% sure your 1/4″ seam allowance is on track. The tips will help keep everything lined up.
My Dandy Drive 9 Patch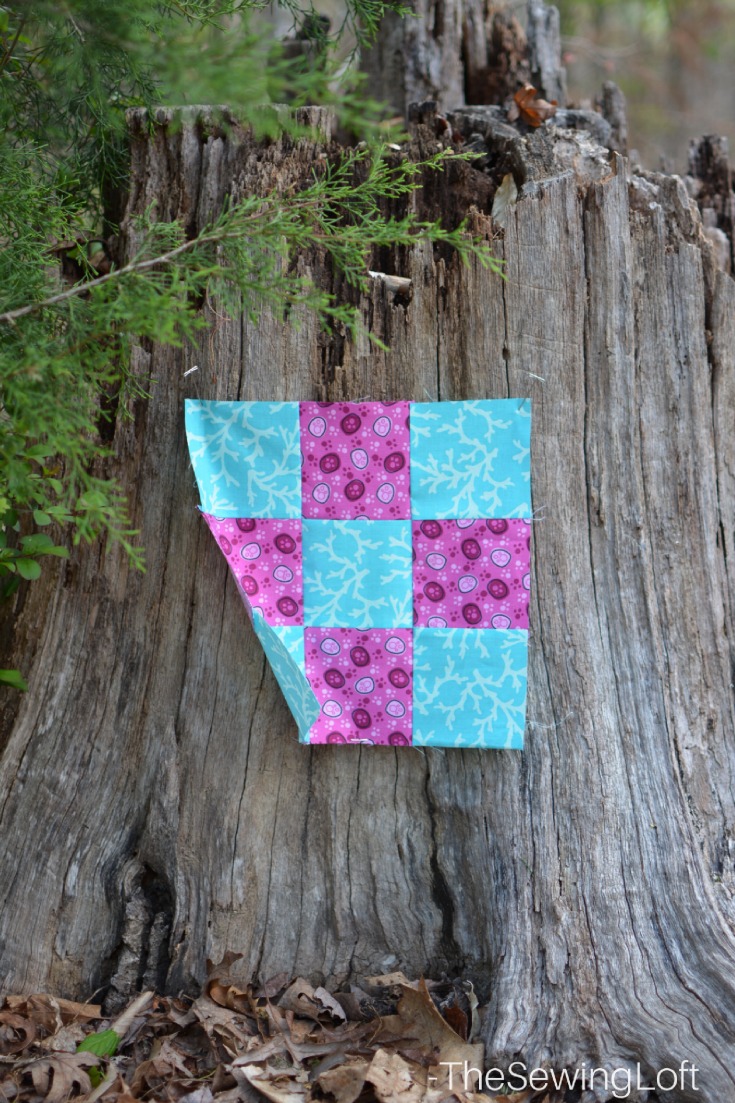 The weather here has been crazy these days. One day it's sunny and beautiful and the next is down pouring. It really seems like Mother Nature is just not sure about the season change yet. Needless to say, taking photos outside was hard for me but I was determined.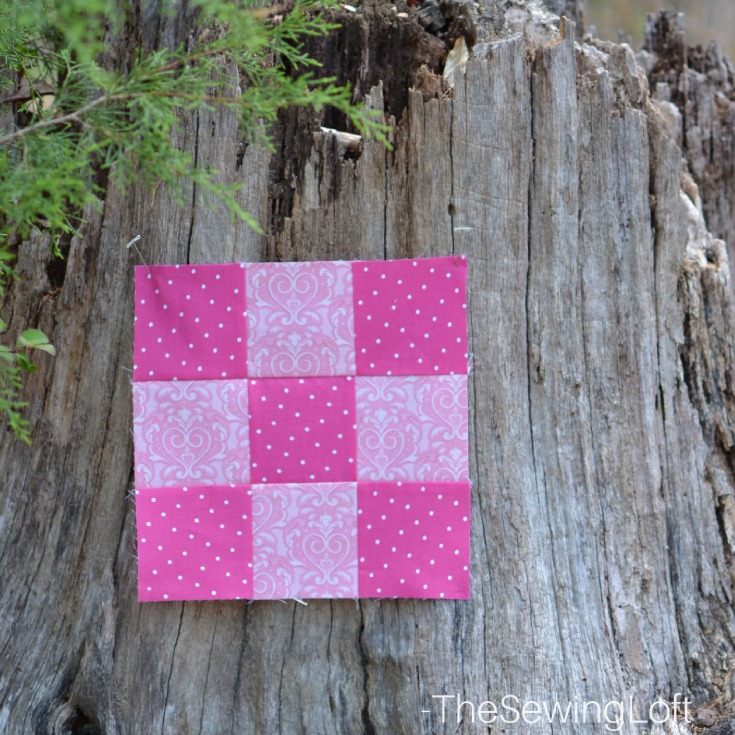 I've been doing a ton of exploring these days and a few weeks ago I stumbled across this old tree stump. I loved the lines and texture on it. Until today, it had not occurred to me to use it as a backdrop but the windy conditions made it perfect. It was low to the ground and close to a large bush so it was almost completely protected from the massive gusts of wind.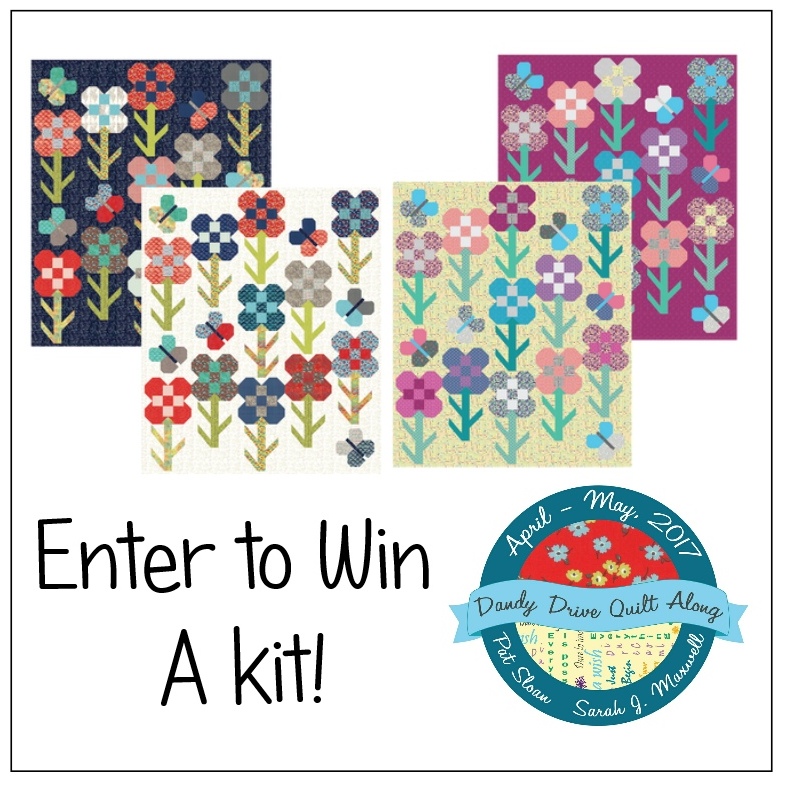 Want to join the fun??? Click here to grab the pattern and while your there, be sure to let Sarah know which one of these 4 color ways is your favorite because someone is gonna win a fabric kit to make the Dandy Drive quilt!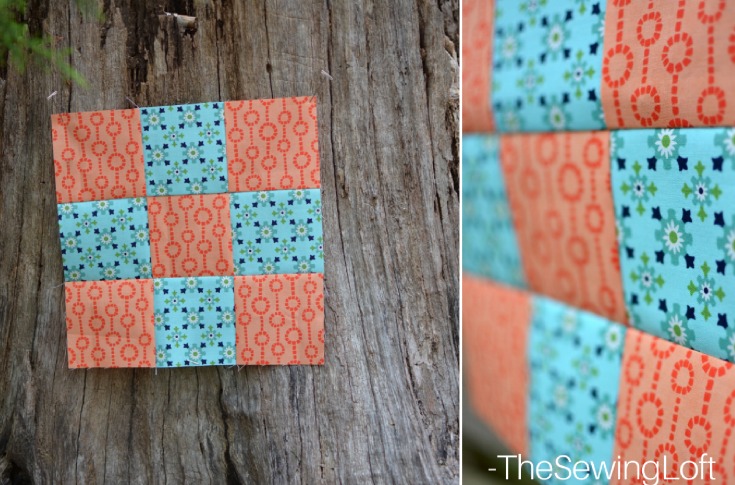 Until next time….I have a few more blocks to make so come back next week to see what I do with these.

Hello! Are you new here?

Do you want to learn more about sewing? Be sure to sign up for our newsletter HERE and never miss a stitch! Daily Sewing Tips, Everyday Projects and Fantastic Inspiration delivered straight to your mailbox!

Bonus– free download with newsletter sign up.

Feel free to connect with me on Facebook, Pinterest, or Instagram.  I look forward to getting to know you and stitching up a storm together!