Wow, I can hardly believe that it's time for the final block in the Sweet On You mystery quilt along. This little mystery quilt has been an adventure from go and I love that it has helped use every last piece in our scrap baskets. This weeks block is a staple within the quilting world and is commonly sewn in the round. For the Sweet On You quilt along, we will be working with a half dresden block design. Be sure to experiment with your colors and mix up your prints for these blocks. Let's take a look at our Darling Dresden Block.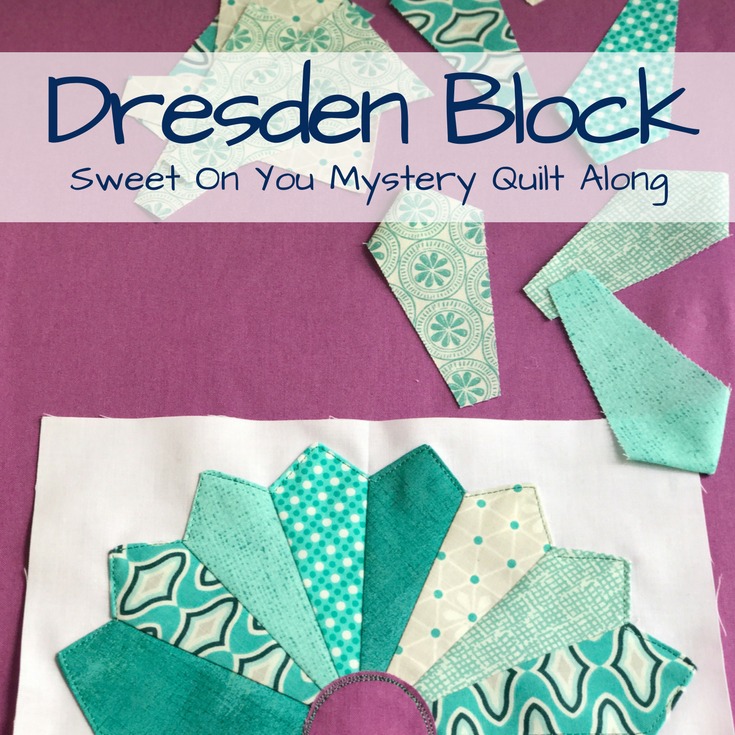 For anyone just joining the sew along now, be sure to click here so that you can catch up on all of the past blocks shared.  Now, let's take a look at this week's final block details.
Darling Dresden Block Details:
Block size: 9″ x 4 1/2″ finished
Number of blocks: 14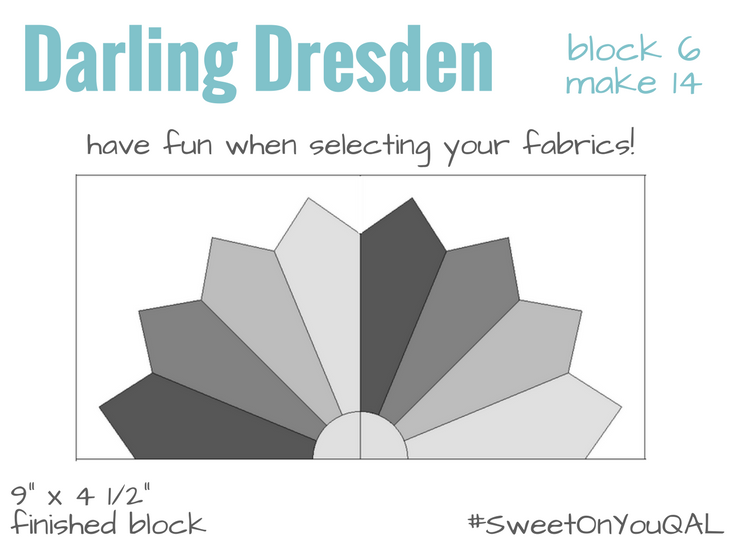 Supply List:
assorted scraps
assorted Cuddle®
background fabric
Cutting Instructions:
From background fabric:
14 rectangles, 5″ x 9 1/2″
From assorted scraps & Cuddle® fabrics, cut:
8 rectangles, 2 1/2″ x 4 1/4″, sub cut to template A*
1 square, 2″, sub cut to template B**
*I used a wide assortment of prints and colors in my quilt but the possibilities are endless. Don't forget to include Cuddle® in your cutting stack.
**Precutting prep-work is required for template B. You will need to apply heat n bond lite to the wrong side to fabric before tracing your applique template.
Cutting instructions yields 1 block.
Since we are spring cleaning through our stash, this is a scrap quilt, and the only fabric yardage given is for the background fabric. Remember, you will need to print the Darling Dresden block template to cut out the last quilt block in the Sweet On You quilt along.  You will need to complete the process for 14 blocks.  Click here to download the Darling Dresden block template.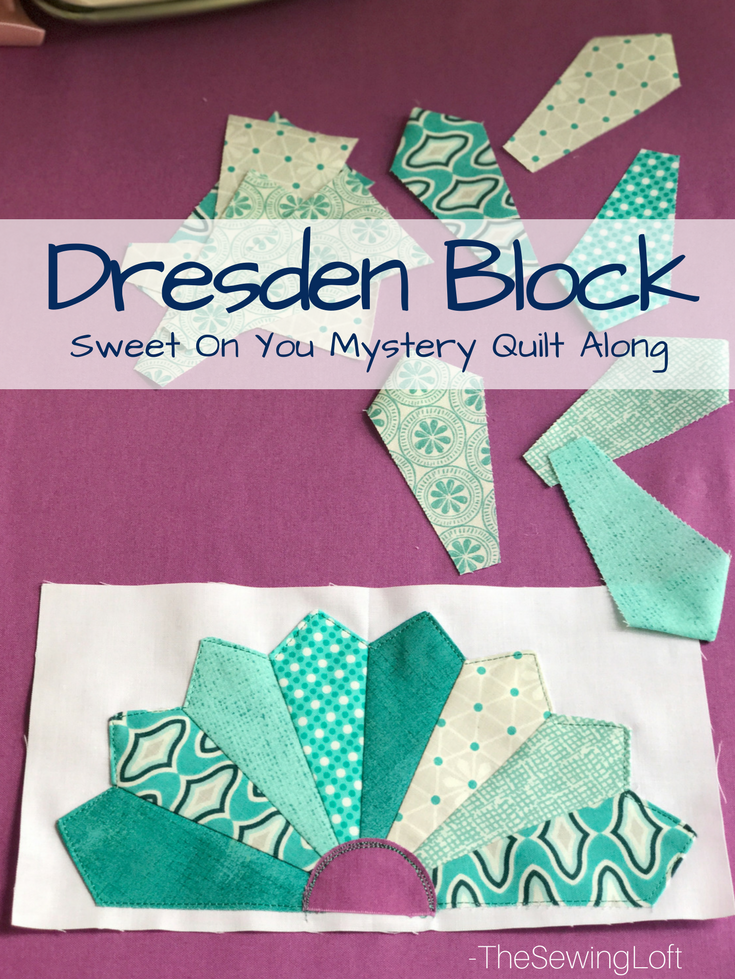 Things to remember:
Finished Quilt Size: 68″ x 85″
Layout: Horizontal Strip
Number of Blocks: 6 blocks total including the center unit of Pineapple Smoothie
Background Fabric: Requires 4 1/2 yards of total background fabric
HASHTAG: #SweetOnYouQAL
Stay tuned because there is still more to come in our Sweet On You mystery quilt adventure! Click here for the full schedule of the Sweet On You mystery quilt along.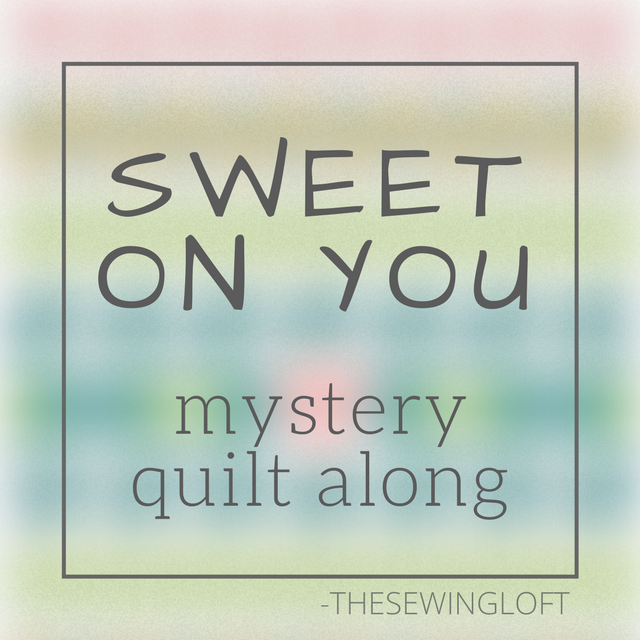 Be sure to share a few photos on social media using the hashtag #SweetOnYouQAL and tag @TheSewingLoft so that I can see your progress!

Hello! Are you new here?

Do you want to learn more about sewing? Be sure to sign up for our newsletter HERE and never miss a stitch! Daily Sewing Tips, Everyday Projects and Fantastic Inspiration delivered straight to your mailbox!

Bonus– free download with newsletter sign up.

Feel free to connect with me on Facebook, Pinterest, or Instagram.  I look forward to getting to know you and stitching up a storm together!