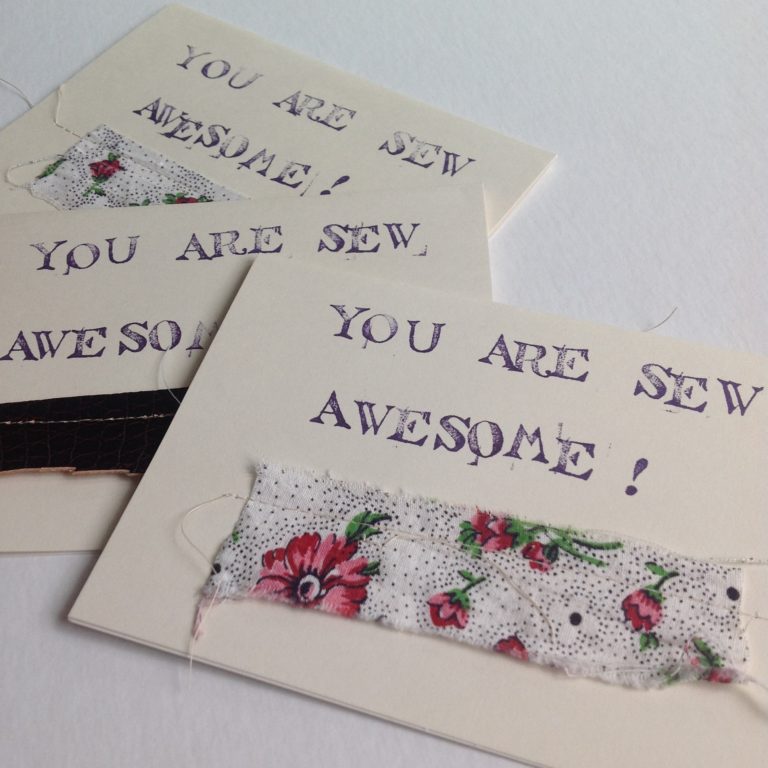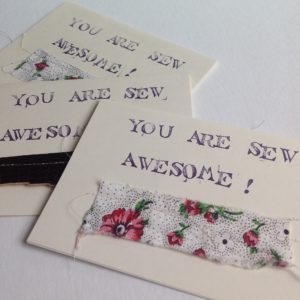 It's July, it's July, it's the first Friday in July people!  TJ Goerlitz here from Studio Mailbox stopping by to touch base about this year's campaign highlighting random acts of sewing kindness or RASK for short.  Last month I shared my contribution towards a tiny books project, this month I've been busy cleaning up my sewing room which means I've finally decided to bring old Betsy in for maintenance.
Therefore I regret to inform you that there's not a lot to report.  All I've got are these scrap busting cards I whipped out and thought you might like a peek at, something fast and easy with the help of an alphabet stamp set. Anybody can crack one of these babies out in minutes flat and have something cute enough for your mother-in-law or maybe something anonymous enough to leave in a public place to give a stranger a smile.  I know some of you fussy stampers are freaking out at my bad inking, the way I've allowed the edge of the stamp's rubber to show up on the cards.  Let's get a grip people, there are enough problems in this country to worry about.  Besides, this is a humor column.  If you can't laugh at my craftsmanship what do we even have?
Like I mentioned in last year's patriotic post, I'm a huge fan of the 4th of July.  There's nothing more American than parades, fireworks and BBQ.  Here's wishing you and yours a safe and red-white-and-blue inspired weekend!  Catch you next month as we wrap up summer.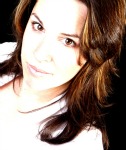 TJ Goerlitz is a mixed media artist who pretends to be a seamstress whenever possible.  Come connect with her on her site, Studio Mailbox,  in Facebook or in Pinterest.  Join her on the first Friday of every month where she shares her latest sewing tales with the readers of The Sewing Loft.