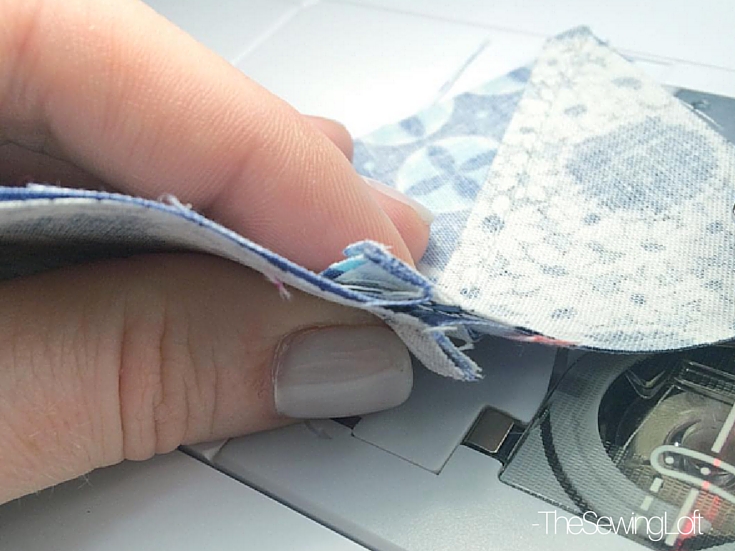 Nesting Seams-
verb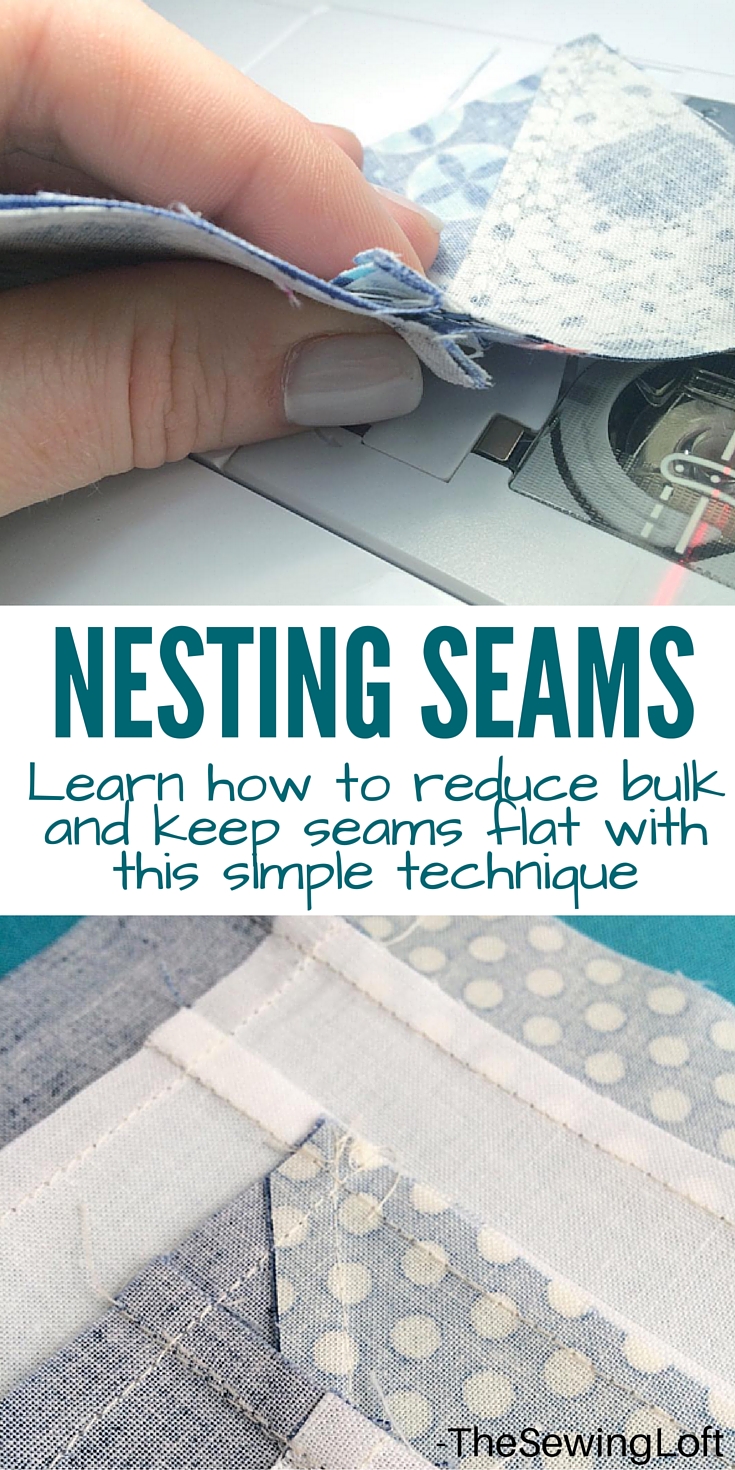 Nesting seams is a great way to keep your seam allowance flat in quilt blocks. This is a common term in quilting and refers to the layering of seam allowance in the opposite direction to reduce bulk.
Nesting seams is a simple process. It just takes a little bit of planning to make sure that your seams are facing in opposite directions at each intersection. Below I used a few of my favorite flat pins to line my points up and am even pretty excited to flip the block over and see just how clean it looks.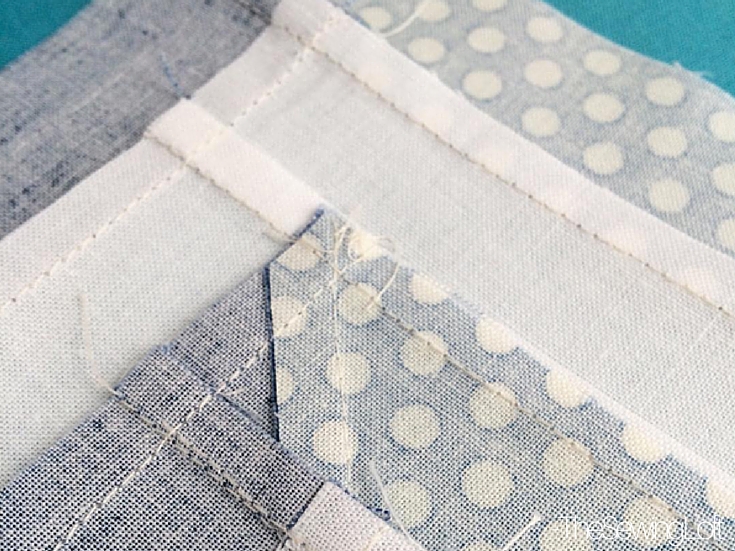 Nesting Seams Stats-
Size: Varies
When to Use: When quilting to reduce bulk, eliminate bumps and give a more professional finish.
Quick Tip: Properly pressing seams in the opposite direction helps them to nest easier and also assists with reducing bulk.  Try these flathead pins and your favorite starch to help improve the look of your quilt blocks/nesting seams.
Click the pictures below to projects and learn more ways to use this type of seam in your sewing projects.