A few weeks ago I asked a simple question on The Sewing Loft's Facebook page: What is the one thing you wish you had in YOUR sewing room? The response was amazing. Not only did you come up with a clear-cut list of sewing studio must haves but the add on's were perfect.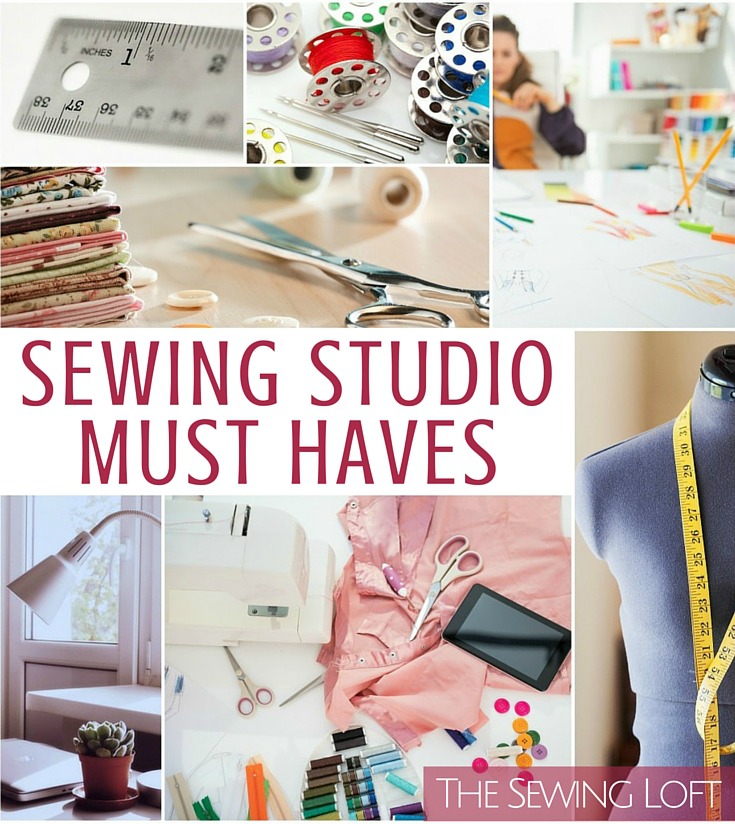 So, if you're on the market for a sewing studio makeover, this list is a MUST read with tons of great things to consider! 
Top 7 Sewing Studio Must Haves
    

Space

    

Lighting

    

Table

    

Power Outlets

    

Storage

    

Assistant

    

Wall
About 80% of the people who responded to the question said they need more floor space. I totally agree! That would be the number one thing on my list as well! Passionate sewists just can't get enough space, with all the equipment, machines, fabrics, and sewing tools! And there's a tendency to accumulate more and more of these sewing essentials as years go by which means more room is required. One even said she needs another house!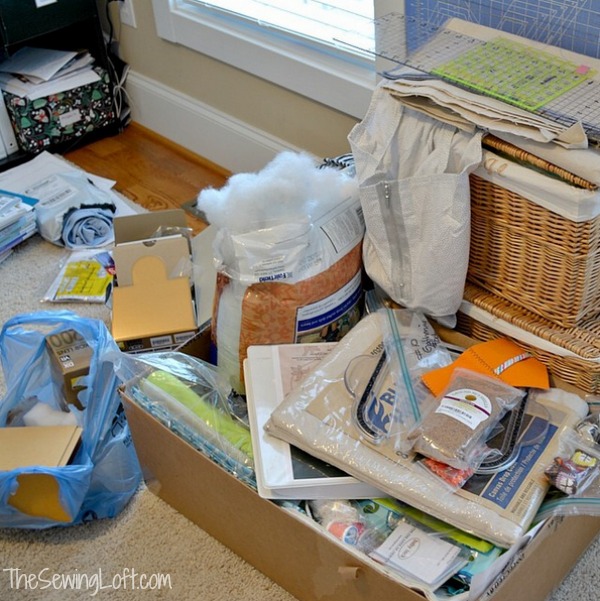 Good lighting is very important in sewing. No one can argue with that. My preference is LED lights. They are bright and energy-efficient. Others agree that broad spectrum lighting is a great choice.

A cutting table or a sewing table, or should I say a "real" convenient cutting table would be great! Some stitchers said they use their dining table and over time it could be challenging for a bad back, bad knees, and old bones. A standing-height cutting table is what many would want for their studio. Some wish for a fold up/down sewing table to maximize space.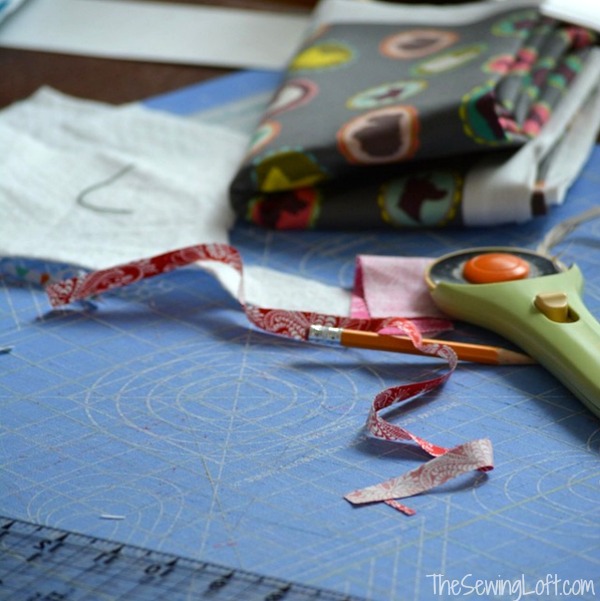 Another thing sewists can't get enough of is storage space. Many people said they need more drawers (built-in or free-standing), cabinets, shelves, etc. Who would turn away more organizing options in their sewing room? Not me! One reader said she specifically needs a system for storing patterns. Having enough and the right places to store different sewing tools and materials helps to keep a studio neat.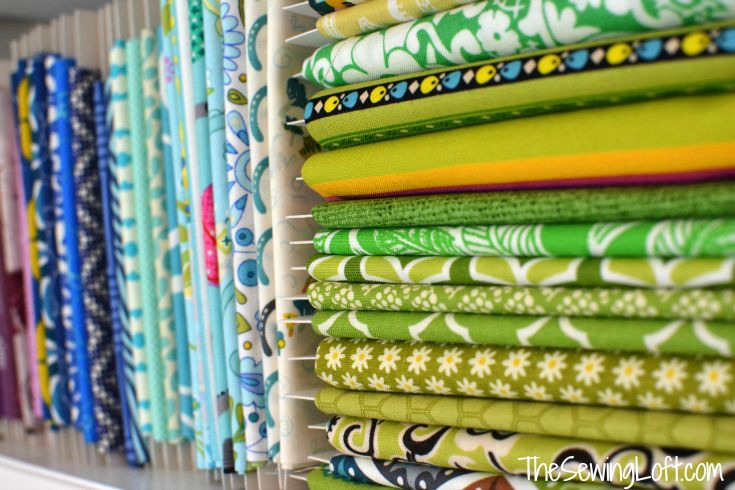 Lots of power outlets is also a must! One described a very cool and convenient type of power socket. It's built-in and can be pulled up when used and pushed down and out-of-the-way when not needed. It also includes USB ports for charging or plugging in various types of gadgets, machines, or equipment. If you ever struggle to plug something in under your work spaces or behind units , this kind of power outlet sounds like it would be very handy.
Many said an extra pair of hands would do wonders and the responses are so amusing! Answers varied from an actual person, a Cabana boy, a fairy, or a robot, to do simple, mundane things like cutting, sorting out, and folding fabric; taking measurements; doing some finishing touches etc. Several stressed that they need a "cleaning fairy!" One amusingly said that she needs "about a dozen of those little mice and birds from the Cinderella story that sew and help clean." Well, I couldn't agree more! It can be very messy in a studio, and at the end of the day after you've worked on certain projects, you're too tired to clean up, so a great assistant would be wonderful!
A significant number of readers said they need more than four walls! One even said she needs "at least 10 walls!" It's a bit funny, but when you really think about it, we need the extra wall space for block assembling, viewing, and display. One even suggested a "sliding design wall like the pocket door type walls they use in art galleries!" That would be so cool!  But the best was Jacquie who shared this picture. She is building her own studio…. jealous!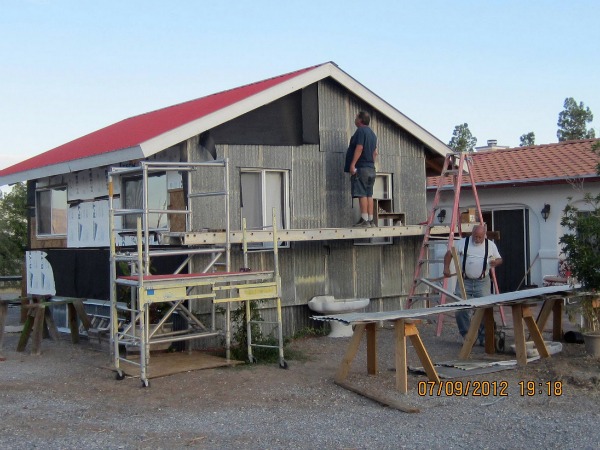 Even though the top seven sewing studio must haves are pretty impressive you still had more to share. (seriously, over 90 comments!) Some of your add on ideas were brilliant.
A drop-down ironing board (think Murphy bed style- just brilliant!)
Built in baseboard vacuum (hello!)
An iron plugged into the ceiling (so the

cord would swivel and not get in the way)

Better air conditioning/heater
A mini fridge
Larger windows for natural light
A platform for models to stand on (this was something every fitting room in the garment industry has. If a platform is not an option, consider having a small wooden box made. It is perfect for smaller spaces and can also double for hidden storage.)
A smooth floor surface (no carpet)
Magnet strips
Folding machine table
More tools- Pinking shears, 

Serger, a good iron

Kitchen countertop
A good, comfortable chair
Step ladder
A new sewing machine (a girl can dream)
While many of the responses made me giggle, they really made a lot of sense when you consider comfort and convenience in the sewing area. Some say they need a bed or a fold-out couch to convert into a bed when needed, a TV, a bar and a bartender, a door that hides the mess, a "bias tape maker tool thing", self hovering carpet, a bobbin that never runs out, a built-in radio, and a patio door or French windows (so she could sneak into the garden to hand finish). And a significant number of people said they need more fabric and time to sew!
A big Thank you to everyone who responded. Know of any additional "must haves" for your perfect sewing studio? Feel free to share them in the comments below.

ps- you might also enjoy these sewing studio must haves-
Hello! Are you new here?

Do you want to learn more about sewing? If so, be sure to sign up for our newsletter HERE and never miss a stitch! Daily Sewing Tips, Everyday Projects and Fantastic Inspiration delivered straight to your mailbox!

Bonus– free download with newsletter sign up.

Feel free to connect with me on Facebook, Pinterest, or Instagram.  I look forward to getting to know you and stitching up a storm together!