Rounding out the Halloween inspired designs, I'm adding the Silhouette Moon quilt block.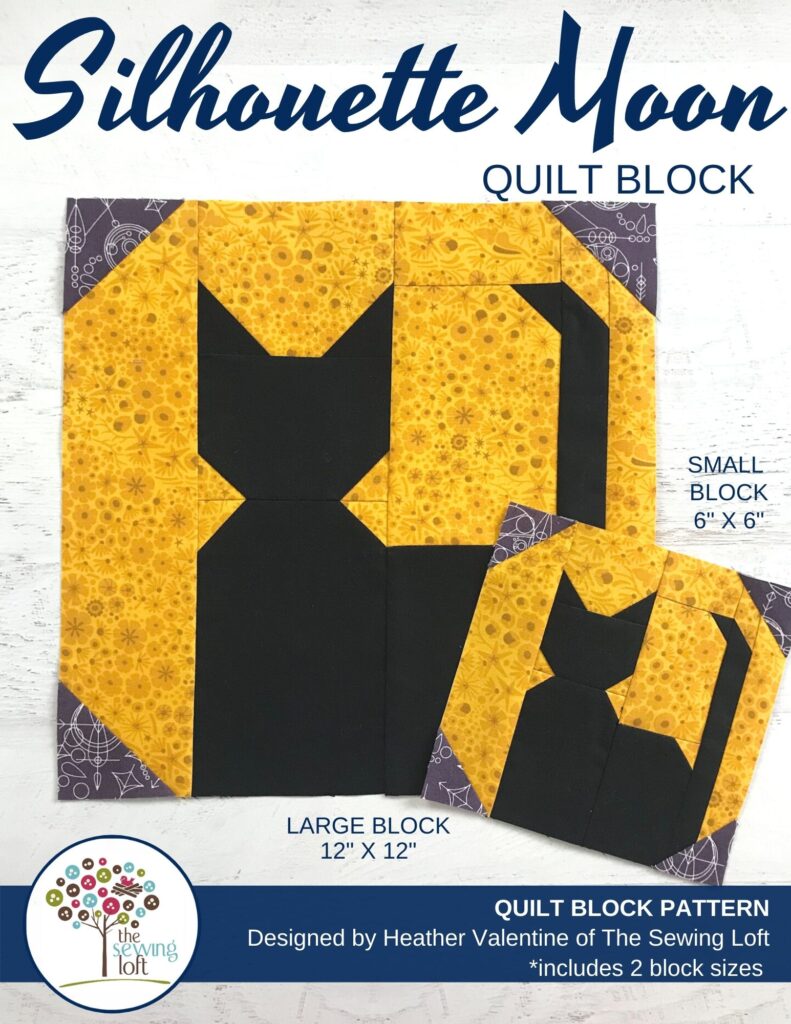 This iconic image reminds me of my childhood cat, Grant. She was black as night and completely fearless! She would bring gifts for all of us to gross-out over and even cried to alert my folks of the bat situation. Her indoor/outdoor behavior left much to be desired but she was beyond my buddy.
It was not until years later that I developed an extreme allergic reaction to felines. Even though cats are beyond cute, these allergies force me to do a U-turn every time one crosses my path. Luckily, I love dogs just the same!
Silhouette Moon Quilt Block
The Silhouette Moon quilt block is available in two finished sizes that measure:
6″ x 6″ (15.2 x 15.2 cm)
12″ x 12″ (33 x 33 cm)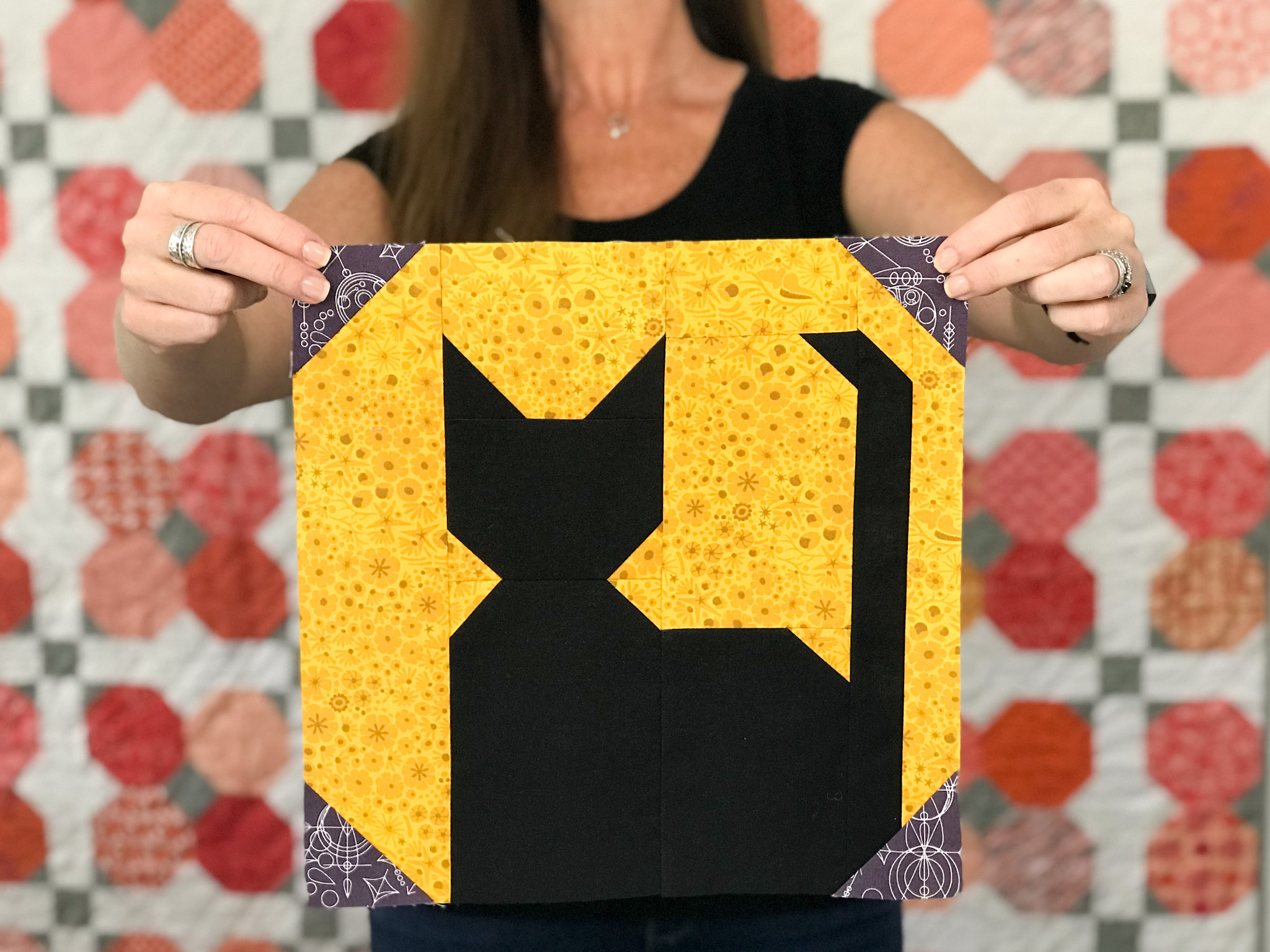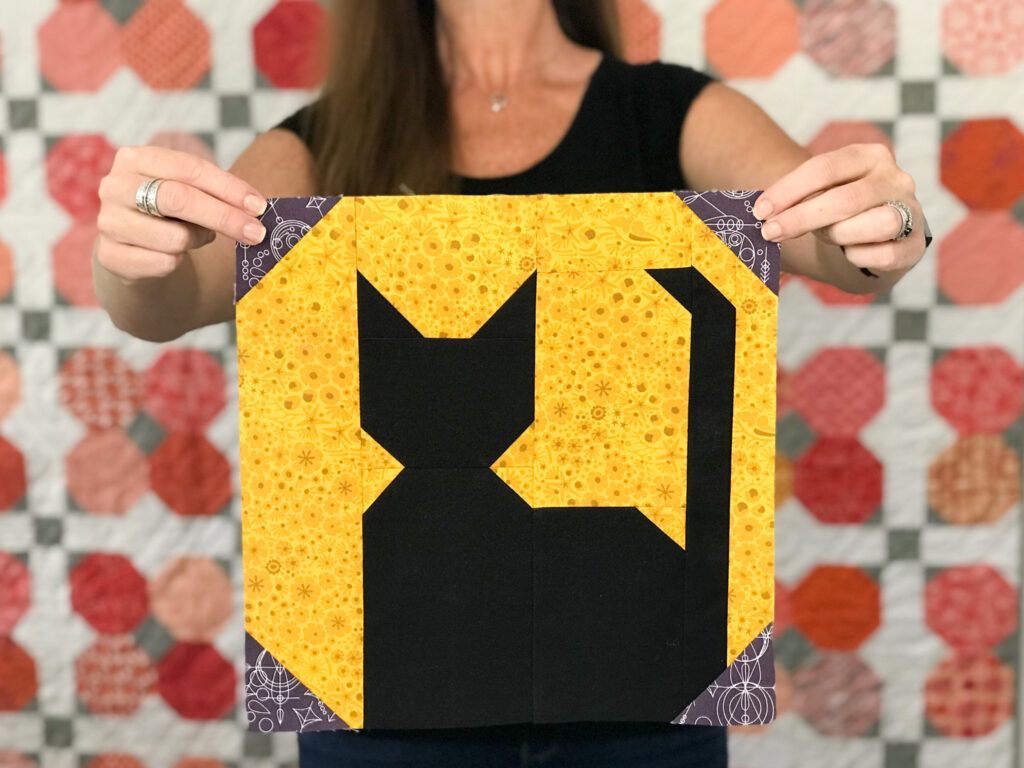 Materials & Supplies:
Assorted Scraps: Black, Yellow, and Purple Prints*
*2 of the prints featured are from past Allison Glass collections.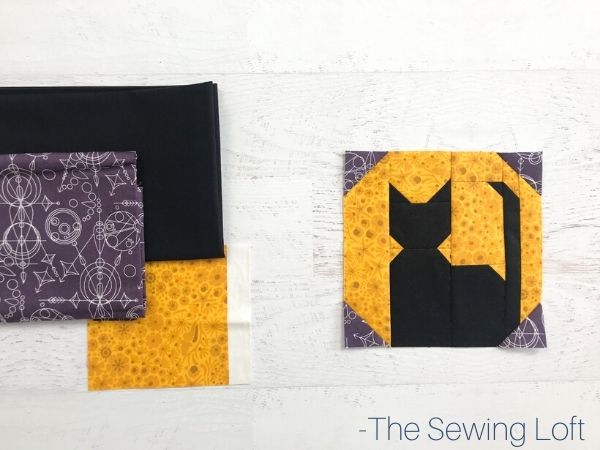 Overall, this block is pretty easy to make but the 6″ block does have a few smaller pieces. To help keep you on track, I put together a quick assembly video.
You'll notice right away in the video that I shared a few extra tips to help you streamline your sewing. I know that some of these multi pieced blocks can take time to put together and I wanted to help out.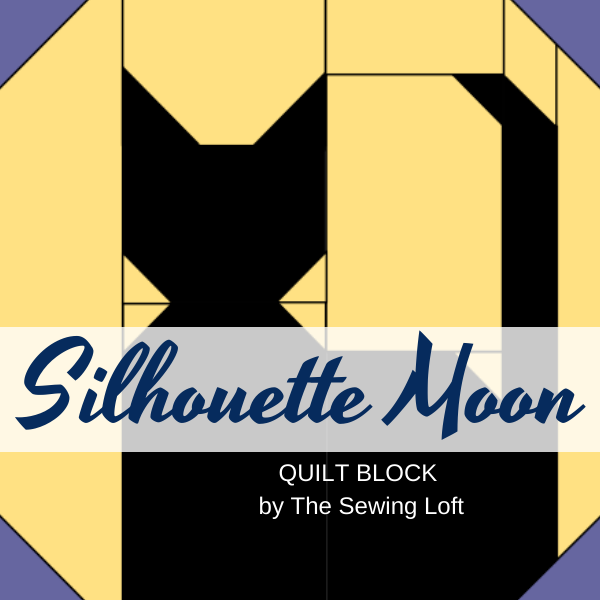 The Silhouette Moon quilt pattern is available for free until October 1, 2020, after that it will be available for purchase in the shop. Just click the button below, add the pattern to your cart and follow the prompts for check out.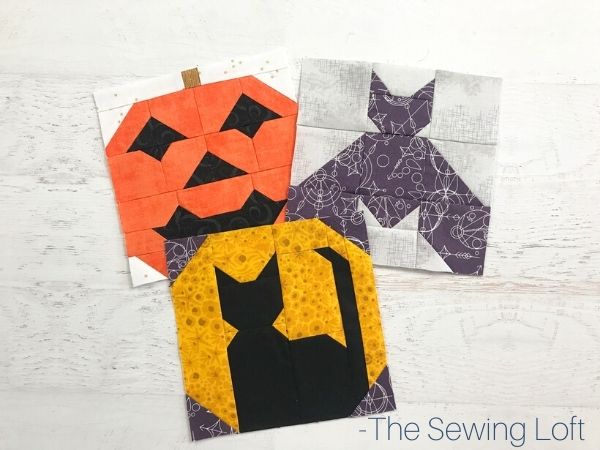 I'm really kinda smitten with the way this spooky little trio turned out. Pictured: Jack O'Lantern, Bat, Silhouette Moon quilt blocks.
PIN THIS BLOCK
Blocks like the Silhouette Moon are great to have in your quilt library so, be sure to take a minute and PIN THIS to your favorite quilting or Halloween board on Pinterest. This way, you can look through your pins for inspiration and remember patterns you already on hand!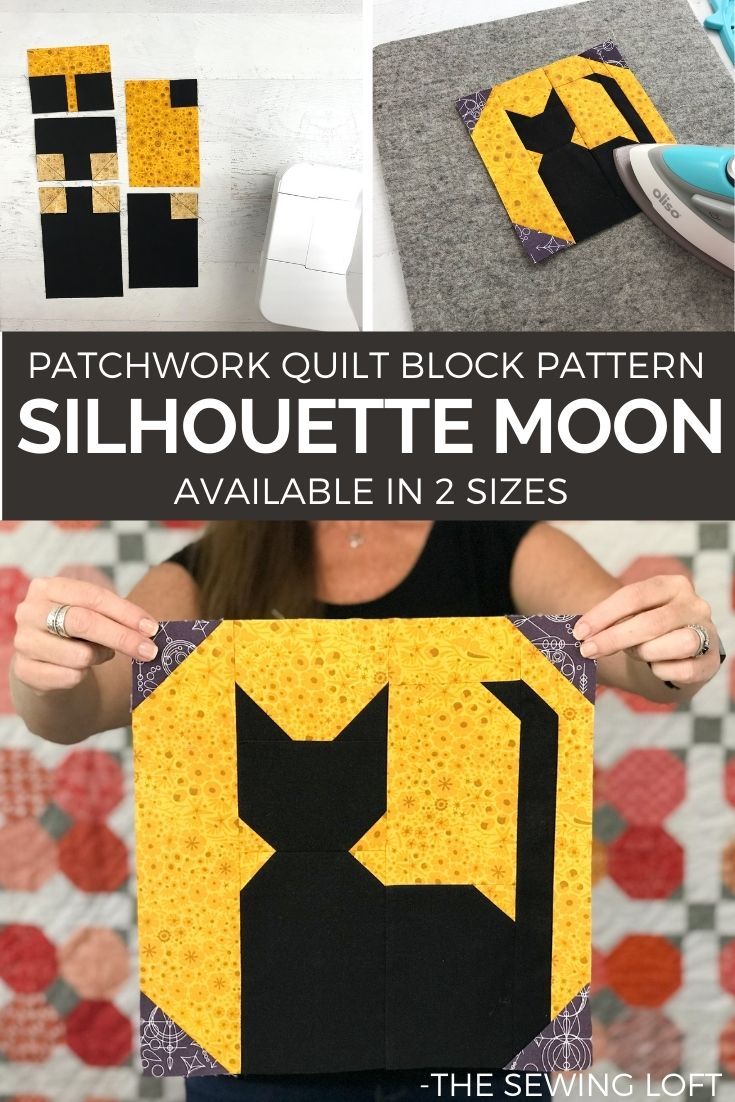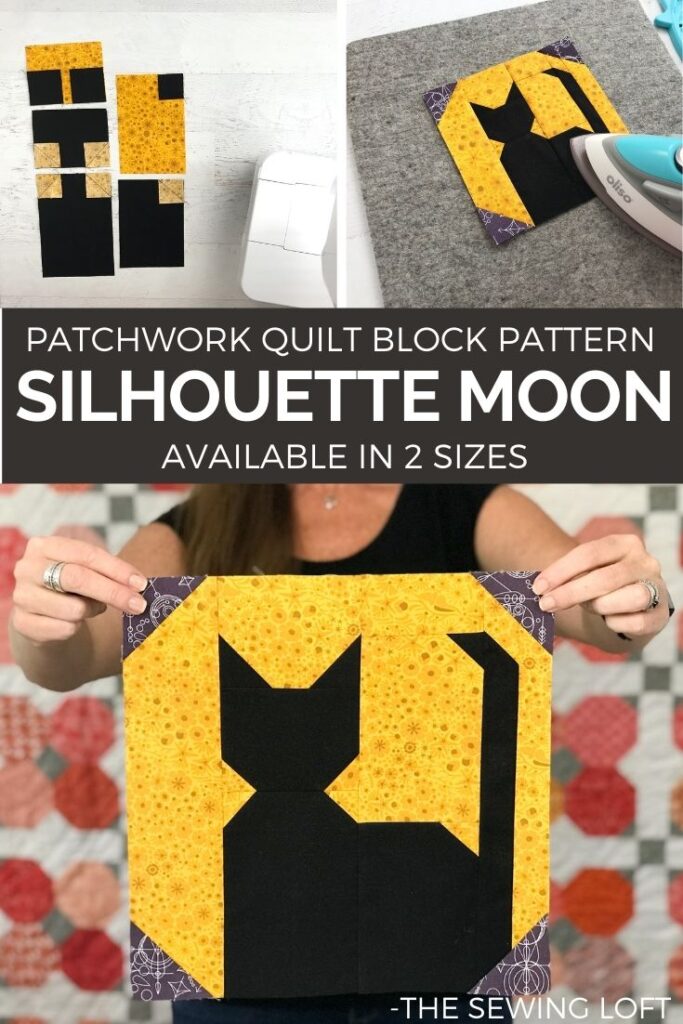 Love the Blocks2Quilt series and need to catch up? Click here to access all of the Blocks 2 Quilt blocks or if you need a few ideas for quilt layouts, be sure to click here for 35 quilt designs.