Halloween is right around the corner and when I "Spied" the new Spooktacular fabric line Blend, I knew right away that I had to create something fun!
Witches Brew Pillow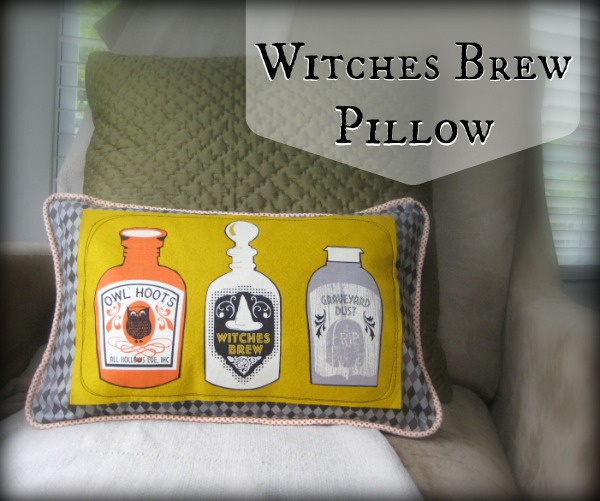 This project is for all levels.
Skill Level- 1 Button
Materials:
3 fat quarters of fabric to cover pillow
coordinating colored felt
double-sided fusible
Tools:
Sewing Machine
Iron/Ironing Board
basic sewing supplies
**Since I know that many of you like to print out a hard copy of the article to use as a reference while sewing, I have created an optional PDF that's optimized for printing and ad-free. Find more here. The blog post and video are totally free to read, print, and sew! The PDF tutorial & download for $2 is totally optional.
Basic Instructions:
1. Determine pattern size by measuring your pillow insert length & width and adding seam allowance.
2. Create custom piping using these simple instructions.
3. Select your featured designs from fabric and fuse the paper-backed fusible to the wrong side of the fabric. (Follow the instructions on the package.) Carefully cut out.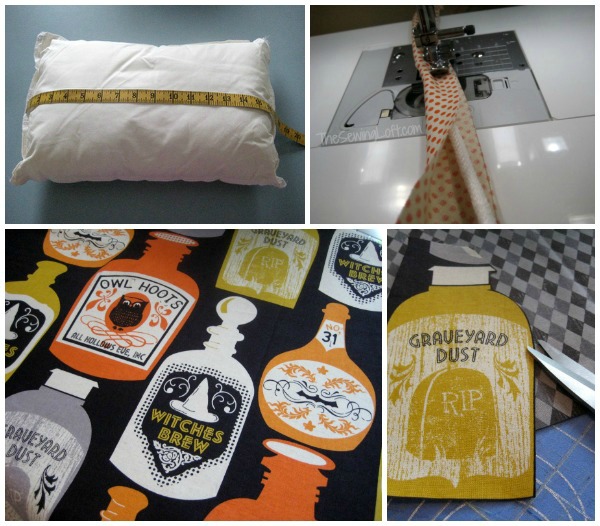 4. Cut felt backer to the size of your design.  I used a rectangular shape to fit my witches' brew bottles.  Center and fuse design in place.  Position the design on the pillow and freestyle appliqué directly onto the face of the pillow. I used contrast thread and stitched it around the shape twice.
5. Attach cording to the face of the pillow with the zipper foot.
6. To make my pillow cover removable, I added a zipper to the back.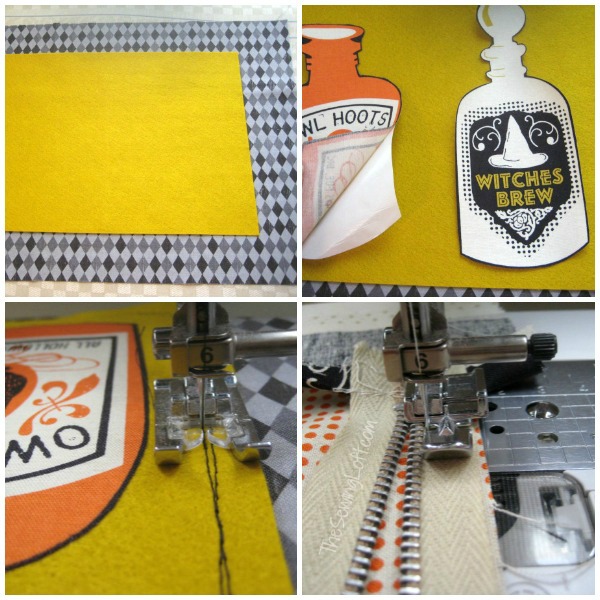 7. Sandwich front to the back of the pillow with right sides together; pin all around and machine stitch.  Clip corners; turn right side out and insert your pillow insert.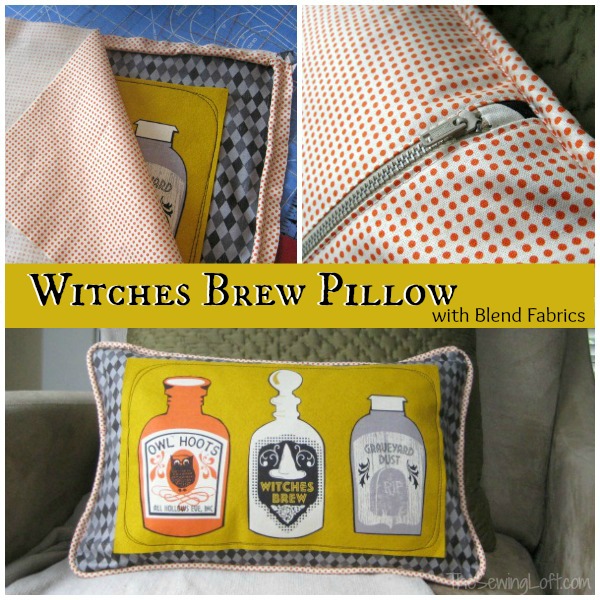 This pillow is part of the Spooktacular Series with Ellison Lane.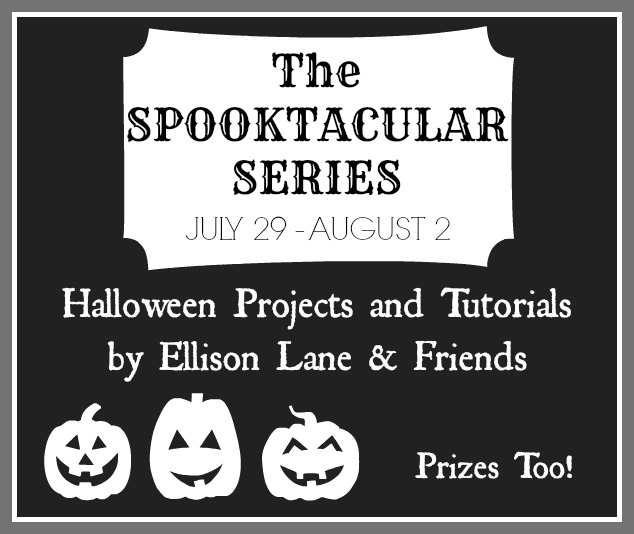 A special Thank You to Blend Fabrics for the inspiration to create this pillow project.