Introducing the latest installment of The Sewing Loft SWAP 2023 series: Zipper Bags. You can make these useful bags in all different shapes and sizes. The zipper bag is one of those easy-to-make projects that everyone needs in their life! From safeguarding pencils to accommodating mega-project materials, these zipper bags seamlessly integrate into our lives.

If you have not guessed by now, sewing SWAPs and weekend retreats are some of my favorite events to host. They are the perfect way to meet someone who shares your passion, understands that creativity can be messy, and knows just how hard it can be to toss that small scrap of fabric!
Okay, let's get to it!
Zipper Bag SWAP Details:
WHAT/SIZE: Every participant will make and receive a handmade zipper bag. The pattern/style is "Maker's choice" and can be anything that displays your creative point of view. For this SWAP it is highly encouraged that you keep your design "scrappy". Though it is suggested that you reach out to your partner, the finished bag can be any size you like.
WHEN: Sign Up's are happening NOW through September 1st, 2023, or earlier.* Partner email will be sent by September 8th, 2023, and all packages must be shipped to partners by October 8th, 2023.
WHERE: Everywhere! My SWAP events are open to everyone. Each participant will be paired with a partner in their general area to keep shipping costs low.
WHO: All fabric scrap lovers and stitchers are welcome! Please remember when joining any swap, your partner may have a different skill level. Along the way, I share helpful hints, technique-based tutorials and because of the community atmosphere, you are able to get help and ask questions along the way.
Price: $5 per SWAP – I am often asked about the fee and want to clarify right up front. Running a SWAP of this size and caliber requires a tremendous amount of effort behind the screen. There are many hours spent organizing, emailing, and following up on participants. Not to mention being a SWAP Angel when a partner falls out at the last minute.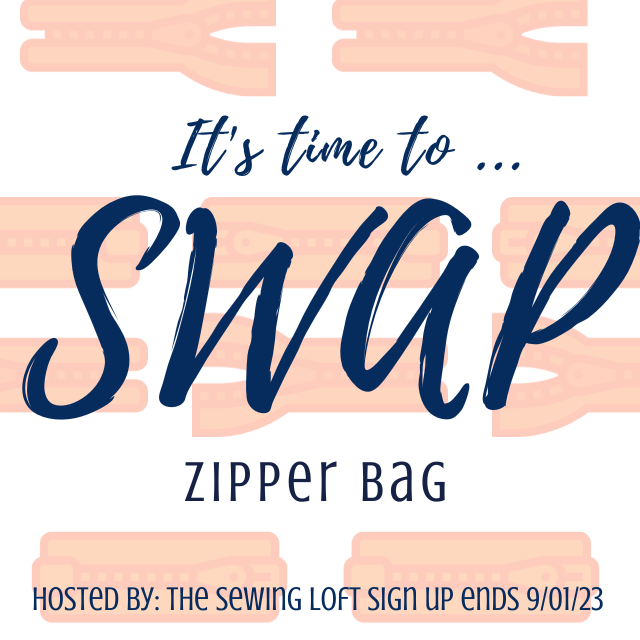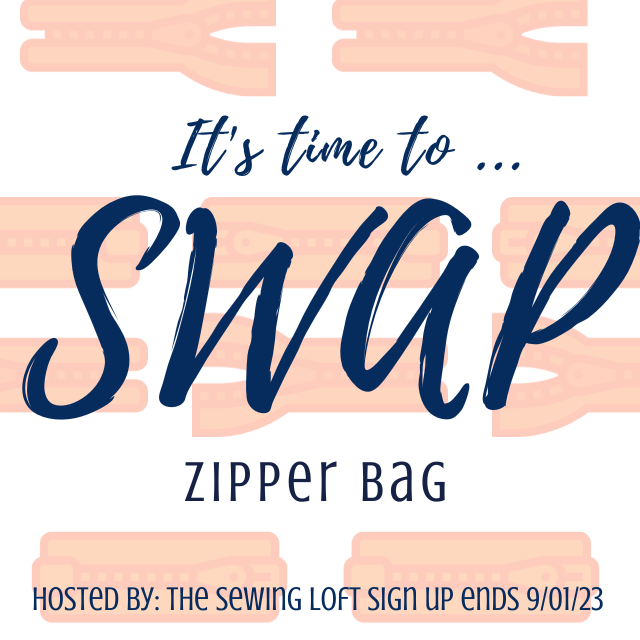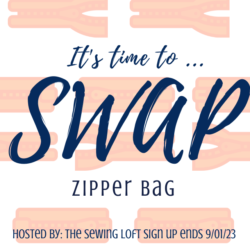 2023 Zipper Bag SWAP
Meet a new friend and exchange a handmade zipper bag in the current swap with The Sewing Loft. This is a popular themed SWAP and will most likely sell out fast.
*Please note that space is limited, and the event is likely to sell out.
Scrappy Fabric Group: As many of you know fostering community is very important to me. To help encourage this atmosphere, I have formed a scrap-friendly Facebook community to chat directly with you and offer a safe space for everyone to get together. Inside the group, you can share projects you are working on or have finished, meet and get to know the members from around the world, share inspiration, and participate in additional group activities. Everything is in one spot- simple and easy to use on your computer or smartphone. Please feel free to click the link to join the community. All are welcome!
Here is how the Zipper Bag SWAP works:
The Zipper Bag Swap is open for sign-ups until September 1st, 2023.* Once signed up, you will be sent a quick questionnaire to assist me pair you with the perfect sewing buddy. Then I'll be digging in with my team and getting to work partnering you with the perfect sewing buddy. All participants will receive an email with their partner information by the end of the day, September 8th, 2023. Participants must be postmarked by October 8th, 2023.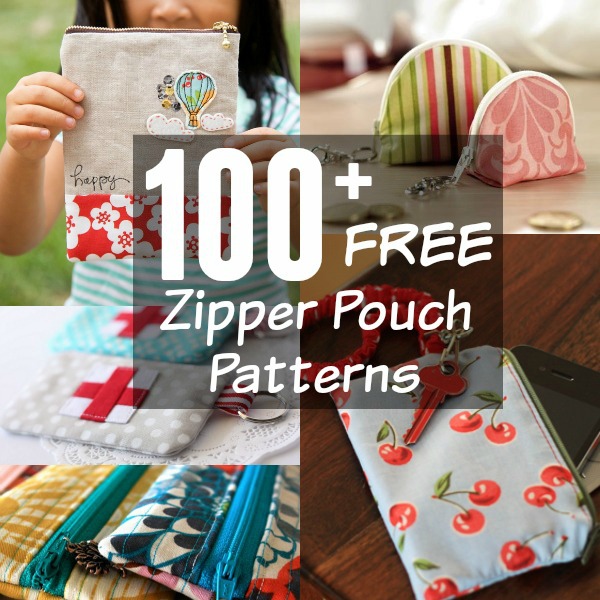 Need Inspiration? Never fear, I have a great round-up of zipper bag patterns.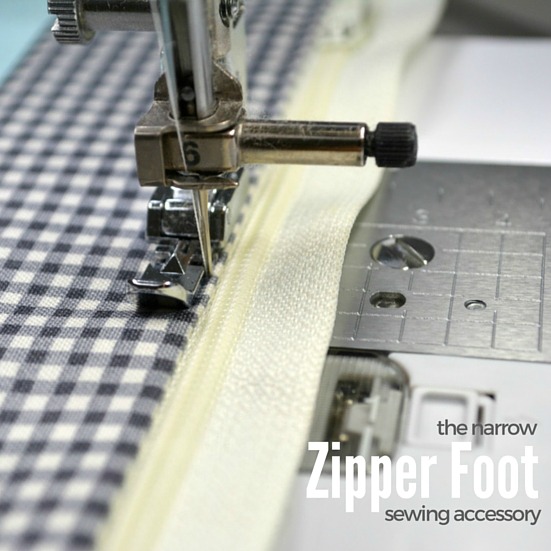 Tips to install a zipper with ease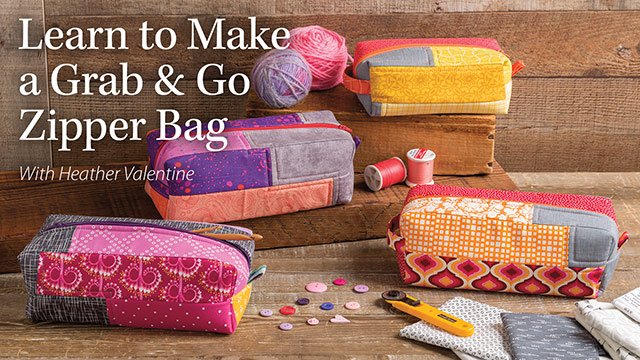 And I even teach a video class on them here.
If you have never joined a SWAP before I have a great article on SWAP Etiquette and how they work.
We encourage you to keep in touch with your new sewing buddy after exchanging packages and welcome you to join our scrappy Facebook group here. Inside the group, you can upload pictures, ask questions, and meet other members. If Instagram is more your speed, be sure to share your projects & happy mail using the hashtag #SewingLoftSWAP2023 you can follow along on Instagram here.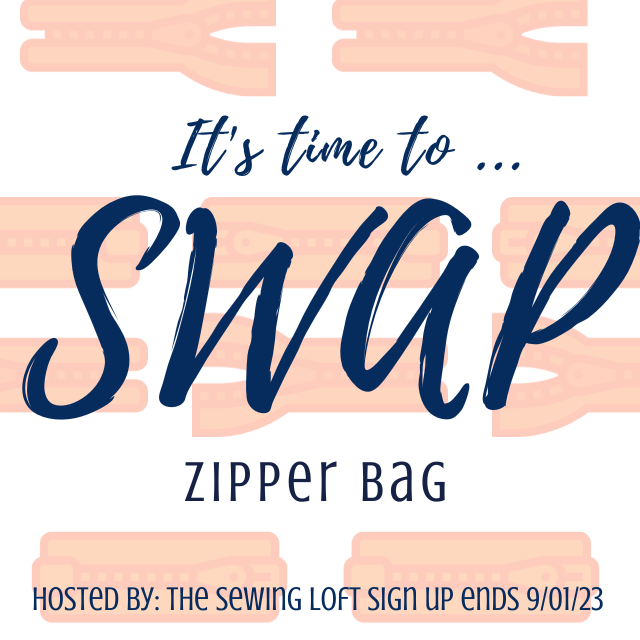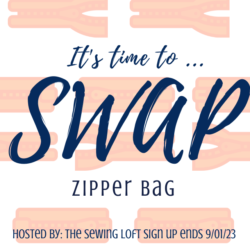 2023 Zipper Bag SWAP
Meet a new friend and exchange a handmade zipper bag in the current swap with The Sewing Loft. This is a popular themed SWAP and will most likely sell out fast.
Come join the fun with me and Scrappy Crew!
Still, have a few questions? Leave me a note in the comment section and I will reply shortly.
I can't wait to see what everyone makes!
ps- Sharing is caring! Feel free to grab and share the SWAP button! Let your sewing & quilting friends know what you are up to and invite your friends to join the fun. I just ask that you please link to this page so that they can find it easily.