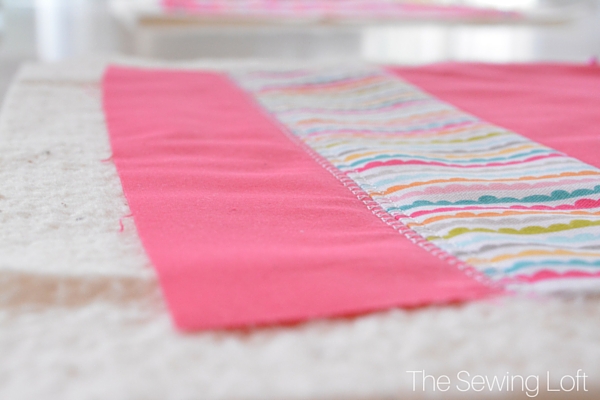 Batting –
noun
layers or sheets of raw cotton or wool or of synthetic fibrous material used for lining quilts or for stuffing or packaging
Batting is a sheet of material used to provide cushioning and insulation between the top and bottom layers of fabric. This material provides dimension, texture and loft to your quilt as well as providing an insulting layer of warmth. It is available by the yard or packaged in standard blanket sizes. It is readily available at fabric and hobby shops. Batting can be made from all types of fibers: cotton, wool, silk, bamboo, polyester, corn, alpaca and recycled plastic bottles. Quilt batting comes in all different sizes, loft weights and fibers.
While most commonly used on quilts, it can also be used for any of the following projects:
Batting Stats-
Size: Available by the yard and pre packaged to standard blanket sizes. 
What to make: Quick quilts
Where to buy: Grab batting for projects at your local quilt shop or here on line.
Click the below pictures to for projects using batting. 
Hello! Are you new here?

Do you want to learn more about sewing? If so, be sure to sign up for our newsletter HERE and never miss a stitch! Daily Sewing Tips, Everyday Projects and Fantastic Inspiration delivered straight to your mailbox!

Bonus– free download with newsletter sign up.

Feel free to connect with me on Facebook, Pinterest, or Instagram.  I look forward to getting to know you and stitching up a storm!