Update your space for the holiday with this bunny applique table runner.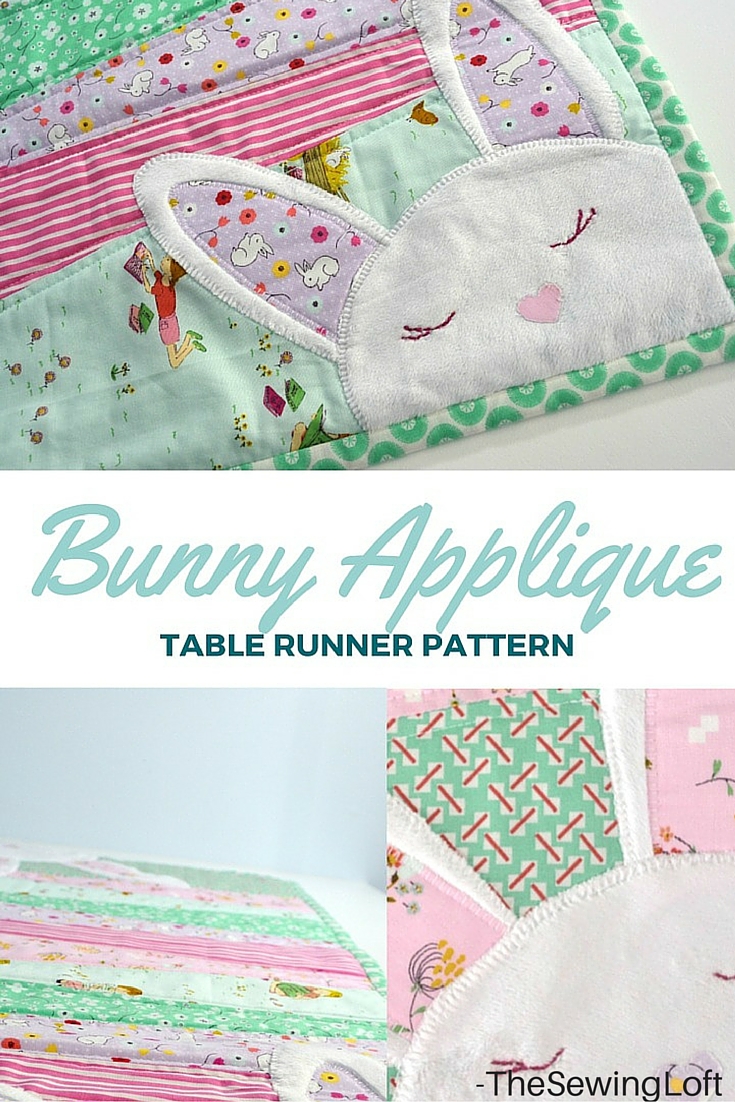 This project is for all levels.
Skill Level- 1 Button
Bunny Applique Table Runner
Materials:
6 fat quarters of assorted prints *
106″ of contrast binding
½ yard backing fabric
assorted scraps for applique
hand embroidery floss
*Not sure what a fat quarter is? Click here to learn all about the magic of this 18" x 22" piece of fabric.
Cutting Instructions:
Cut (2) strips from 5 of the fat quarters 4 1/4" wide. Total of 10 pieces. Angle ruler from one corner to other and cut away to 1 1/2". Cut (1) strip of each end fabric 9" wide by the length of a fat quarter. Angle ruler from one corner to the other and cut away to size. See diagram.
Applique Prep Work:
Trace applique pieces onto the paper side of the fusible; leaving 1/2" spacing between each piece. Cut out pieces of adhesive leaving 1/4 seam allowance all around.
Follow instructions on the packaging and adhere adhesive to the wrong side of the fabric. Repeat for each section of applique. Carefully cut out each shape; set aside. Take your time, cutting counts. Set pieces aside.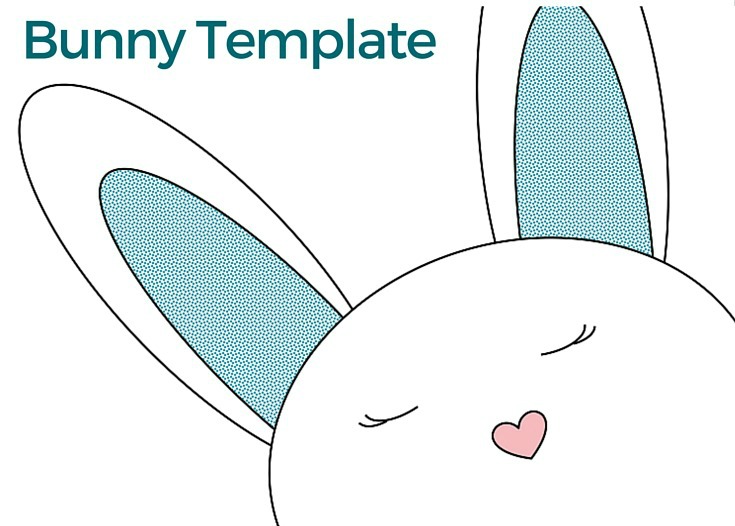 Applique Color Code:
white cuddle for the bunny and outer ears
pink & purple prints for inner ears
small scraps for heart nose
Sewing Instructions:
Stitch together the top layer of the table runner using the simple table runner instructions.

Remove paper backing from applique pieces; position on the top layer of the runner as desired; fuse in place.

Add a decorative stitch all around each piece. *Consider using a reduced size blanket stitch with embroidery thread.
With a hand needle and embroidery thread, stitch eyes per template.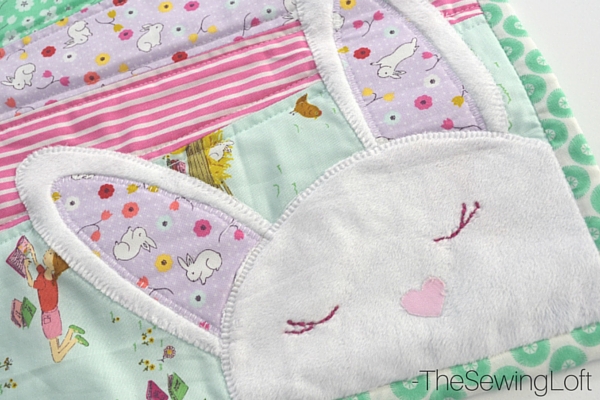 This blog post has been converted to an optional PDF that's optimized for printing. Find more here. The blog post is totally free to read, print, and sew! The PDF tutorial & download for $2 is totally optional.
If you're looking for more bunny ideas be sure to check out this post with free bunny patterns and keep your eyes peeled for an easy to make basket everyone is sure to love!