This post contains affiliate links to products I own, use and love.
Digital Patterns have made it super easy to load up on patterns you love without worrying about physical storage (until you print the pattern out). While this convenience makes it easier to create an enviable library of sewing patterns, it's also a good way to clog up your hard drive. In this post, I take a look at the different PDF storage solution options to help you keep your PDF files organized and under control.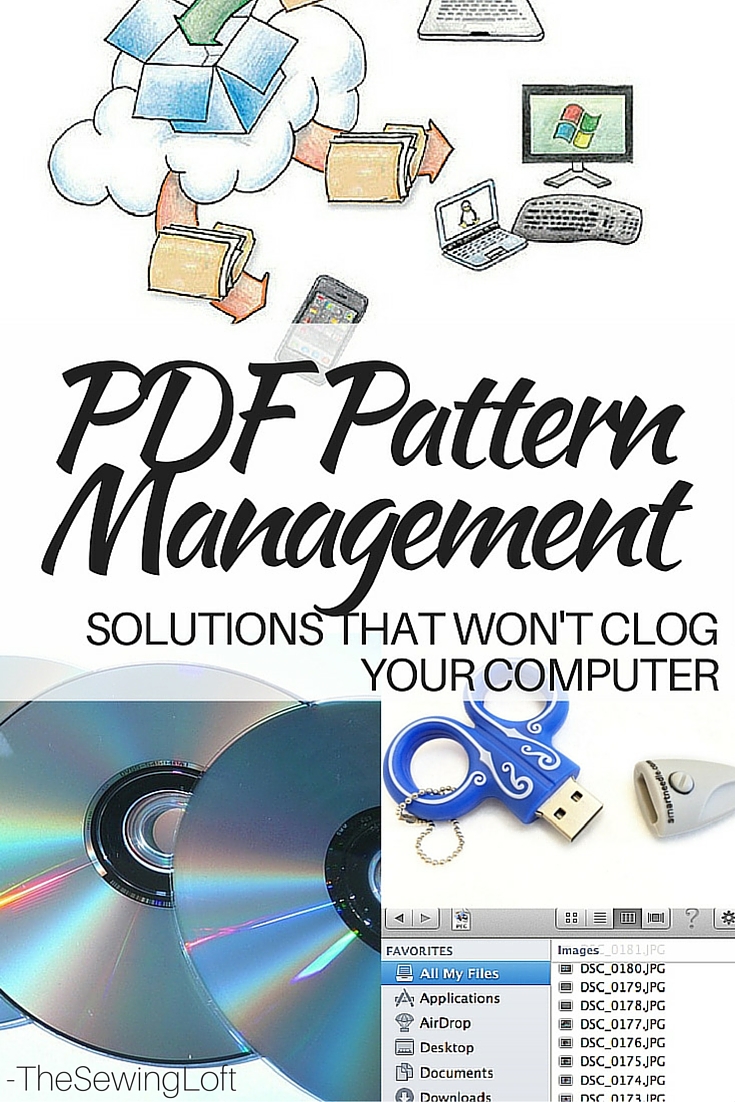 PDF Storage Solution Ideas
Try these storage options below to see which is the best fit for you style.
---
Writable CD's– a writable disc that you can save data from your hard drive to. Look for CD-R's or CD-RW's. While CD-R's can be used to record things once, CD-RW's can be erased and recorded over.
Pros: Easy to use and portable
Cons: CD's can be scratched and like anything small and portable, they can be misplaced.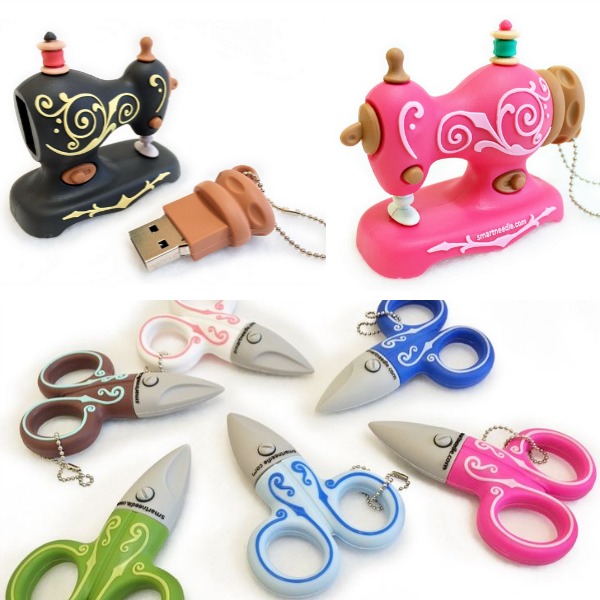 Thumb/flash drive– A small data storage device that you use with your USB drive.
Pros: It's an inexpensive option and the small, portable size makes it easy to carry around. Plus, there are so many cute shapes on the market today that you are sure to find one that fits your style!
Cons: Depending on how many patterns you have, you may need a bunch! It is small and portable, so it can easily be misplaced.
Portable External Drive- a portable data storage device that can be attached to a computer through a USB, Firewire connection, or wirelessly. This is a great option and how I started. I also use this portable external drive for my photography.
Pros: Lots of storage space, low cost, and easy to set up.
Cons: Full-sized drives can be bulky. They are susceptible to the same problems as internal hard drives, so extra care must be taken.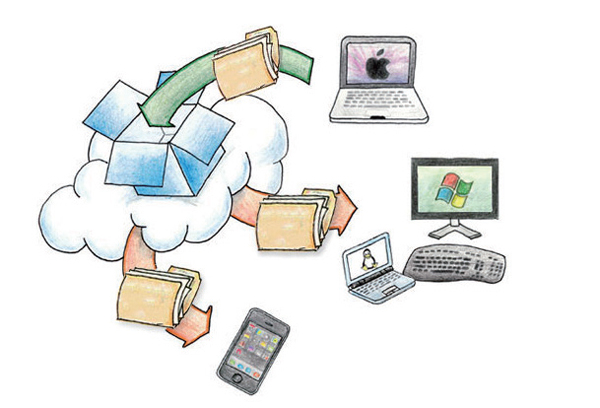 Cloud Storage– When data is stored remotely by a hosting company. While a lot of companies charge for this service, you can get a descent amount of space for free from providers like Google Cloud, Apple iCloud Drive and DropBox. (I personally use dropbox for my many files.)
Pros: Remote access, external backup, and affordable.
Cons: Security and access control. Make sure the hosting company provides good security for your files. Also, since data is stored on an external server that the hosting company has control over, if the servers where the files are hosted should go down for any reason (like for maintenance), then you have to wait until they're back up again to access your data. In my experience, this doesn't happen often, but it is still something to consider.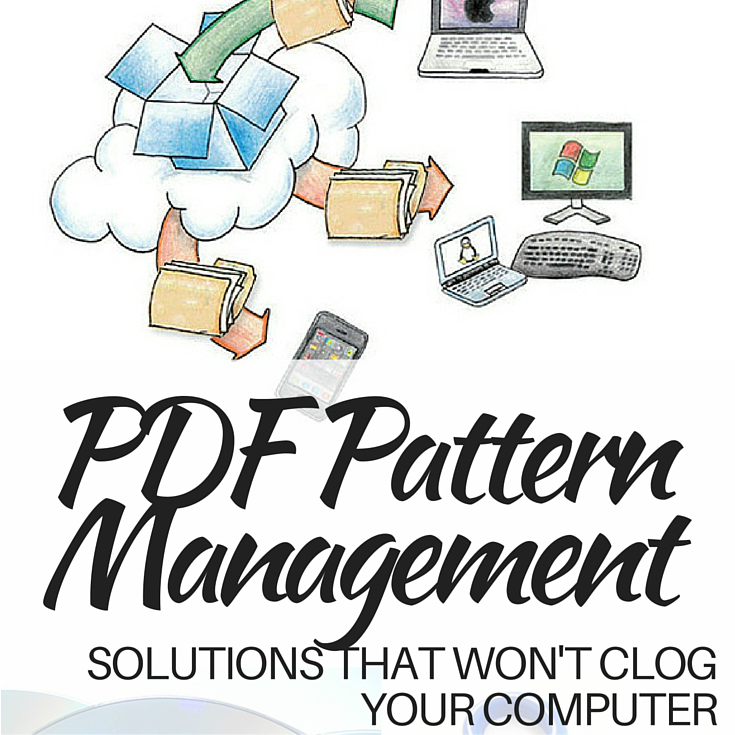 How to Know which Storage Option is Best for You.
There are 2 main points to consider when selecting the best PDF storage solution. The first is capacity and the second is location. Look at how many patterns you need to store (include the file size) as well as any other data that you'll be storing. The amount of space needed will help determine which storage device is best for you.
For instance:
Flash drives are great for small storage needs and I use them all the time for my embroidery files. They allow me flexible storage in a compact package which is perfect for when I'm teaching a class or traveling to a sewing retreat.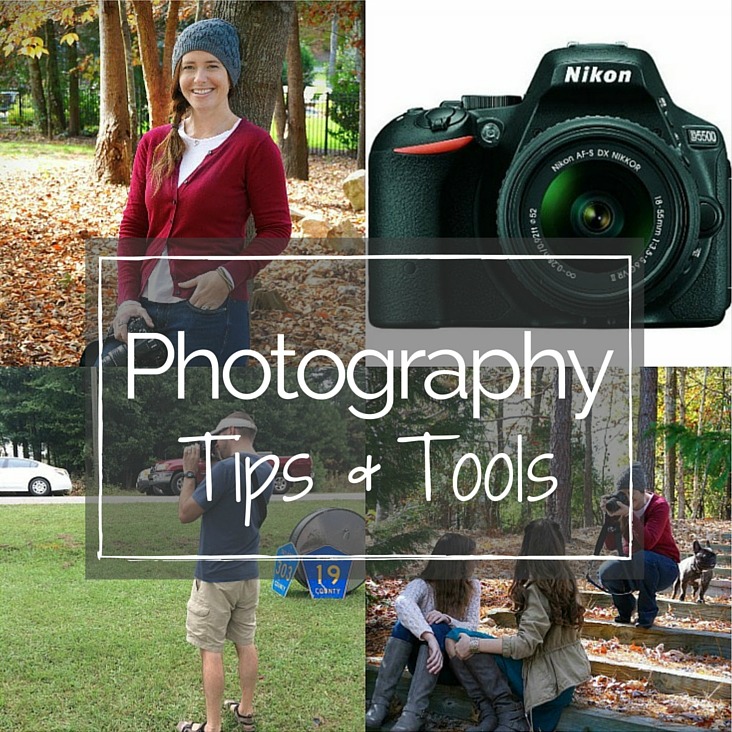 Hello! Are you new here?

Do you want to learn more about sewing? If so, be sure to sign up for our newsletter HERE and never miss a stitch! Daily Sewing Tips, Everyday Projects and Fantastic Inspiration delivered straight to your mailbox!

Bonus– free download with newsletter sign up.

Feel free to connect with me on Facebook, Pinterest, or Instagram.  I look forward to getting to know you and stitching up a storm!