Now, that our fabrics are all cut and it's time to get stitching and as promised the checkerboard block sewing is going to whiz by in a flash! Let's dive right into the next step of the Sweet On You mystery quilt and let me show you what I mean.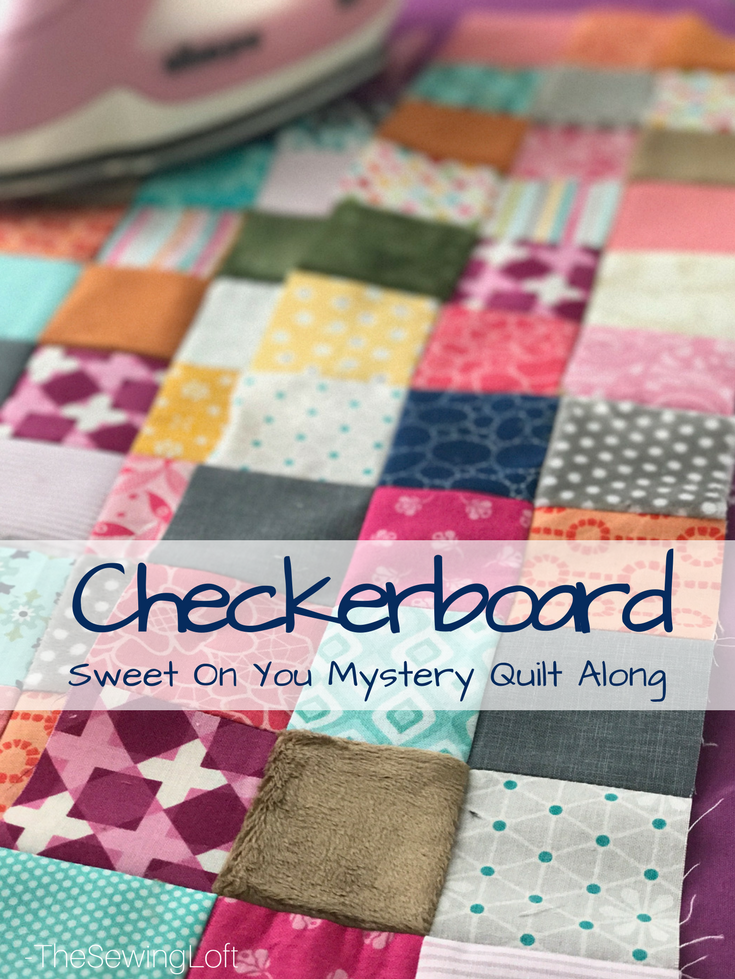 Find full cutting instructions here.

MY LATEST VIDEOS
**Remember, cutting instructions yields all 4 blocks needed for the finished quilt.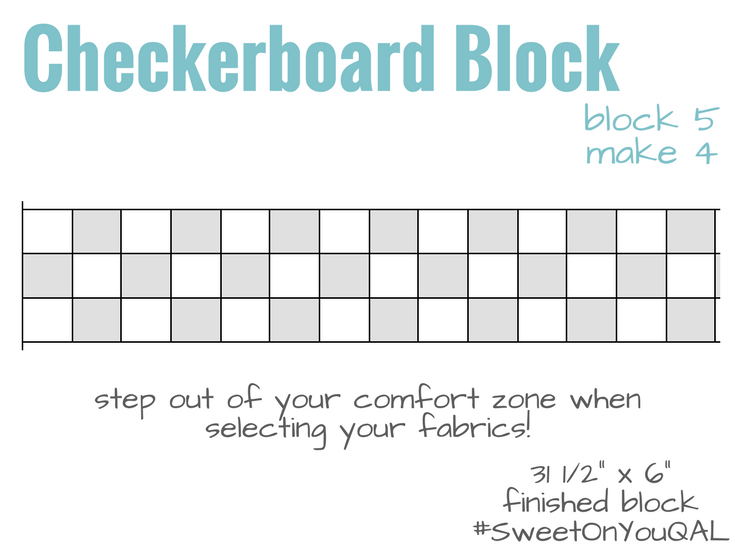 Sewing Instructions:
Start by dividing your pile of 56 rectangles into two even piles of 23. Flip one stack wrong side down.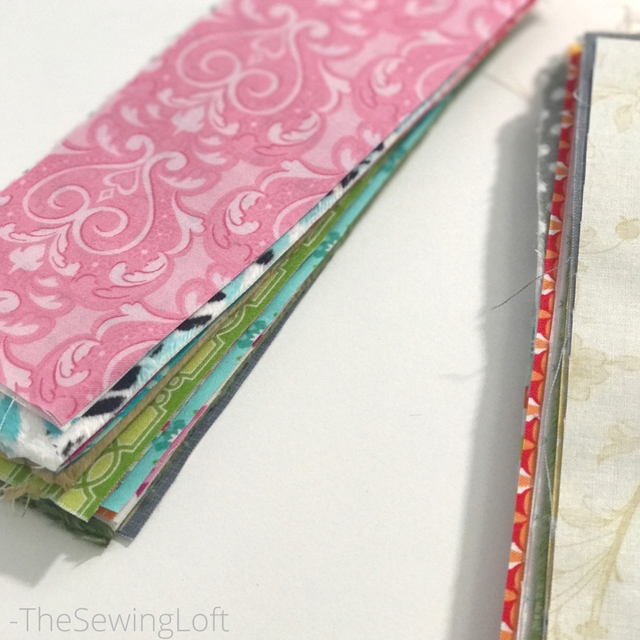 With right sides together, join two rectangles, along the long edge. Continue until all rectangles are stitched.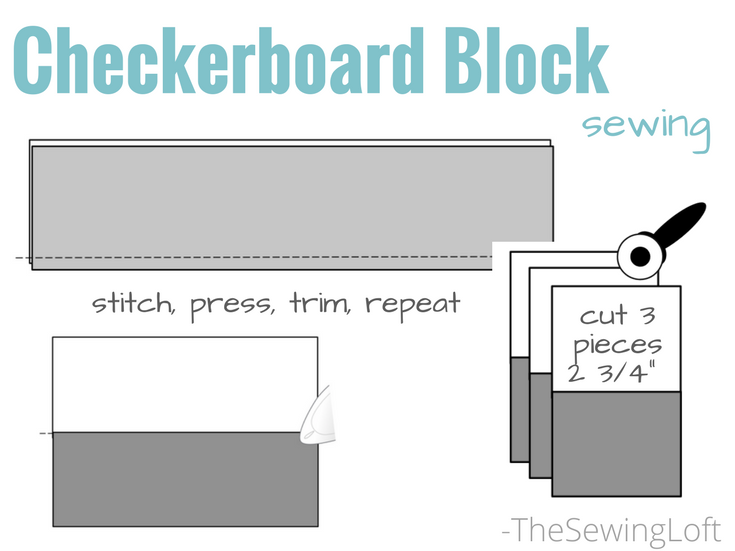 To help speed things up, I used chain piecing and just zipped through the entire pile. If I came across two fabrics that I did not LOVE, I shifted the pile around until I was happy. There really are no rules here.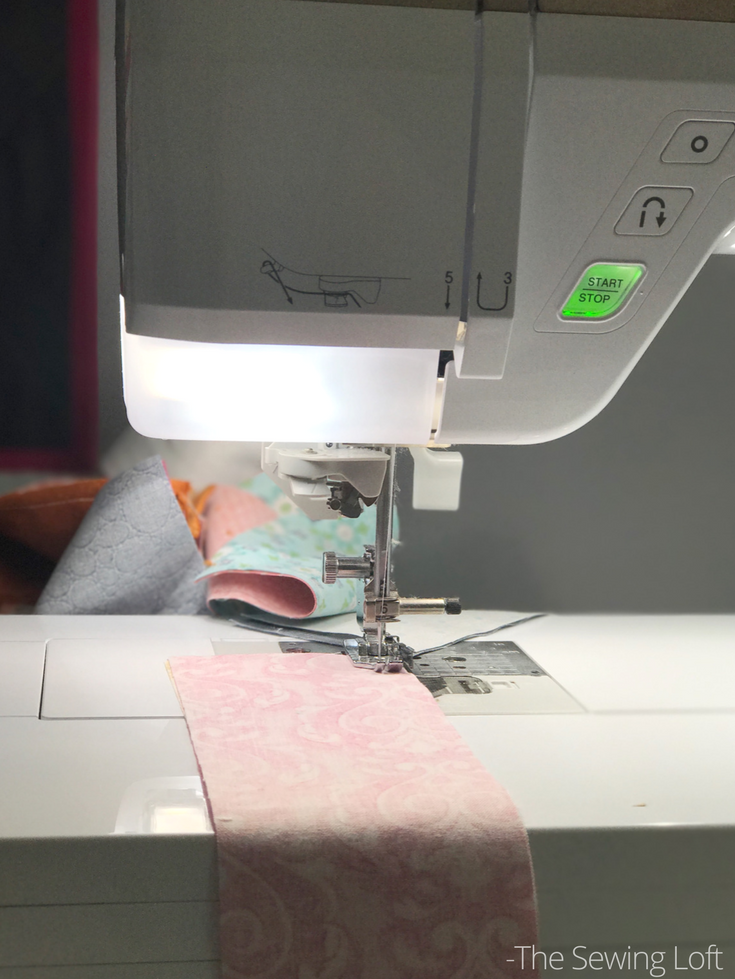 Checkerboard Block Sewing Assembly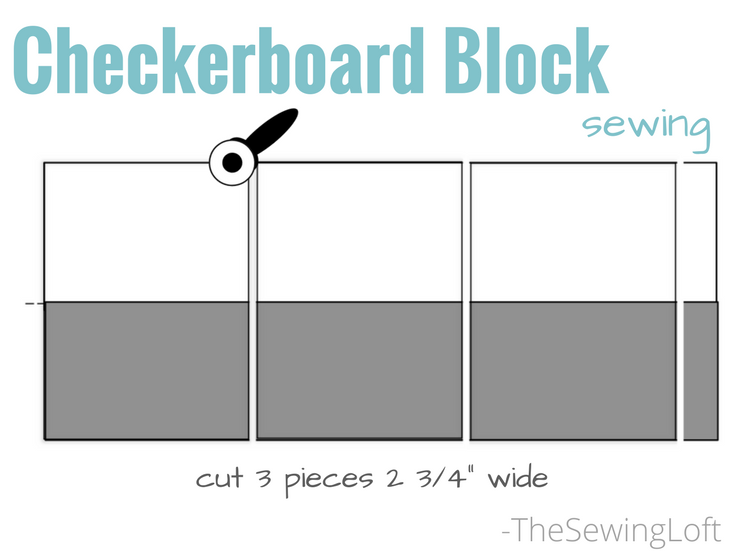 Once all rectangles are stitched, clip threads and press seam allowance to one side. Then head over to the cutting table and trim each rectangle down into 3 smaller rectangles 2 3/4″ wide. Repeat the process to complete 86 rectangle units.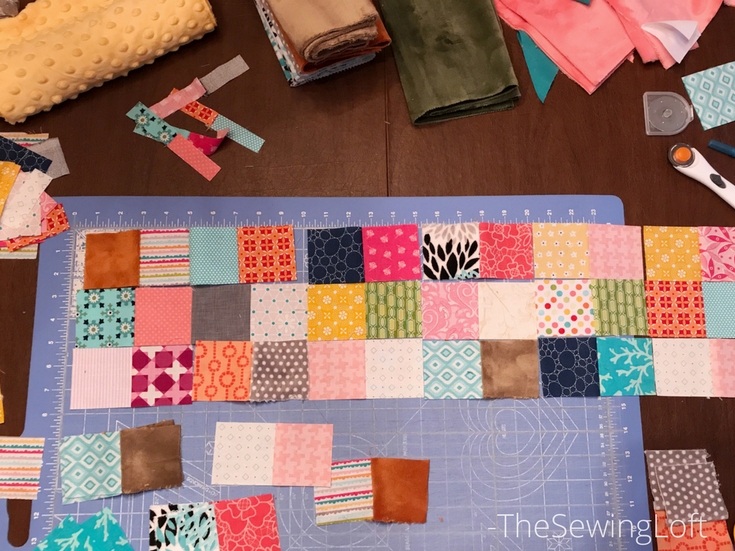 Then it's time to play! Arrange your rectangle units together 3 high by 14 across in an appealing pattern. This will take time. I played with mine, stepped away, made dinner and came back for a final look see before sitting down to sew. Once you are happy, it's just about joining the units together.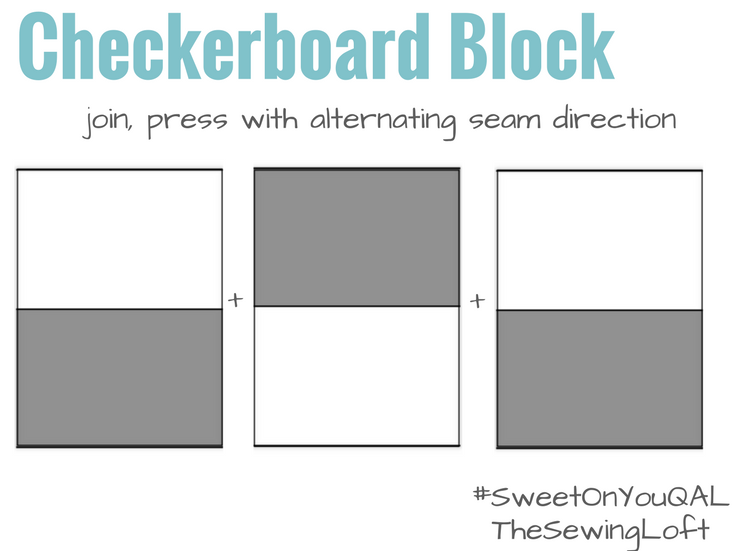 Each rectangle checkerboard block will measure 32″ x  6″ unfinished and 31 1/2″ x 6″ finished. Complete 4 units.
Additional Checkerboard Block Sewing Tips:
Avoid stopping between each joining section by using the method of chain piecing.
When stitching rectangles with Cuddle®, place the Cuddle® on the bottom and let the feed-dogs do all the heavy lifting.
Press all of your rectangles at one time for efficiency at the ironing board.
Note- I allowed additional waste in rectangle for "squaring" your smaller cuts.
Flat head pins are your friends when matching seams.
It is important to nest seams. Doing so will produce a flat quilt top and allow for easier topstitching.
Don't forget to enter to win one of these sweet Cuddle bundle packs from Shannon Fabrics in this weeks giveaway. 
Just joining us now and don't want to miss out? Here are the details: 
Finished Quilt Size: 68″ x 85″
Layout: Horizontal Strip
Number of Blocks: 6 blocks total including the center unit of 

Pineapple Smoothie

Background Fabric: Requires 4 1/2 yards of total background fabric
HASHTAG: #SweetOnYouQAL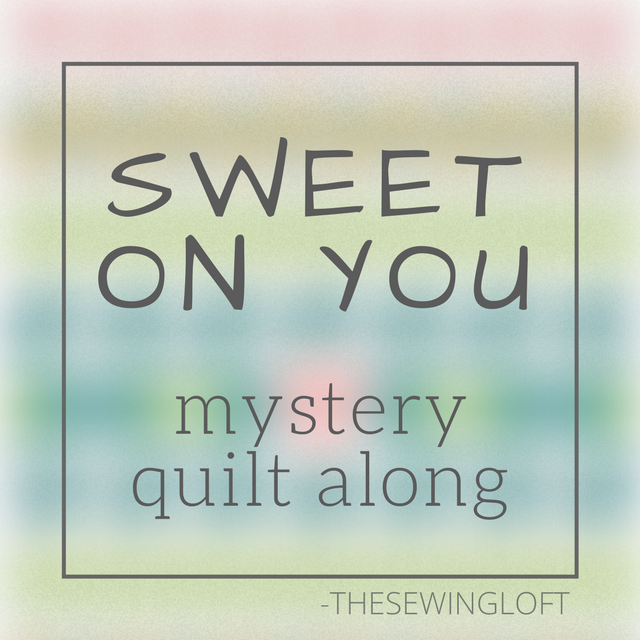 Stay tuned because on Friday, I'll be back with another fun giveaway from Shannon fabrics. Trust me, you will want to win these bundles and  add them to your Sweet On You mystery quilt.

Hello! Are you new here?

Do you want to learn more about sewing? Be sure to sign up for our newsletter HERE and never miss a stitch! Daily Sewing Tips, Everyday Projects and Fantastic Inspiration delivered straight to your mailbox!

Bonus– free download with newsletter sign up.

Feel free to connect with me on Facebook, Pinterest, or Instagram.  I look forward to getting to know you and stitching up a storm together!