This post contains affiliate links to products that I own, use and love.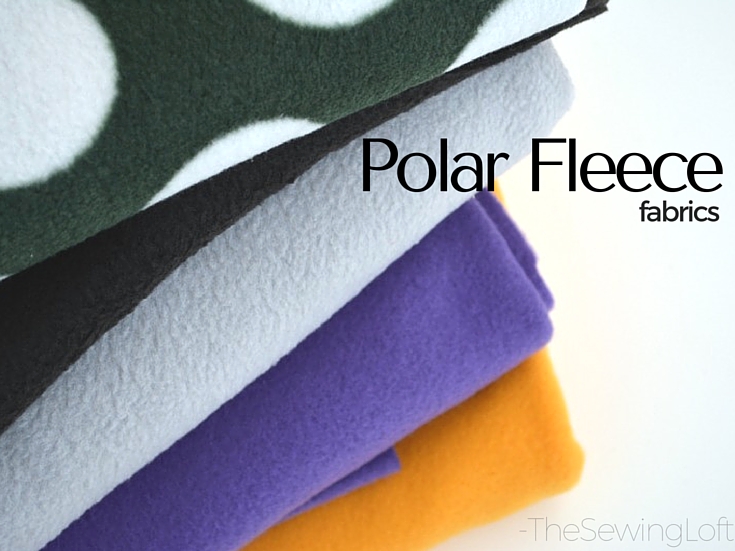 Polar Fleece-
noun
type of knit fabric commonly used for making garments and blankets.
the top layer of fabric has been brushed to raise the fibers and create a pile.
Tips for Sewing with Polar Fleece

MY LATEST VIDEOS
Polar fleece has a right and wrong side. This can be worked in with the pattern adjustments. (When pulled gently along the cross grain, fleece will curl towards the wrong side.)
While polar fleece does not fray, a quick pass on the serger will give your finished project a professional outlook.
Polar fleece can be bulky so it is important to eliminate bulk wherever possible.
Consider using lining materials for facings, under collars and pockets.
Polar fleece can be hard on your machine so, I always suggest starting your project with a fresh needle. (Ballpoint & microtex work best.)
When finished with project clean your machine. dust and fibers will accumulate in the bobbin basket and inside your machine
Use a polyester thread to allow for movement and give on seams.
Remember: Overlock is your friend.
Polar Fleece Stats-
What to make: Great for cold weather projects like, hats, scarves and blankets. Also a good fit for comfy projects like slippers, pajamas, and stuffed animals.
Tools needed: A ballpoint/stretch needle will help separate the fibers without cutting a hole in the fabric while stitching. Polyester thread will give with the movement/stretch of the fabric and will prevent seam breakage.
Where to find: Your favorite local fabric shop or your favorite online store.
Click the below pictures to for polar fleece project ideas.

Hello! Are you new here?

Do you want to learn more about sewing? If so, be sure to sign up for our newsletter HERE and never miss a stitch! Daily Sewing Tips, Everyday Projects and Fantastic Inspiration delivered straight to your mailbox!

Bonus– free download with newsletter sign up.

Feel free to connect with me on Facebook, Pinterest, or Instagram.  I look forward to getting to know you and stitching up a storm!