It's hard to believe that one week ago today friends from near and far joined me for the first ever Sew Scrappy Sewing Retreat.  They say time flies when you're having fun and Oh Boy did the weekend zoom by in a flash!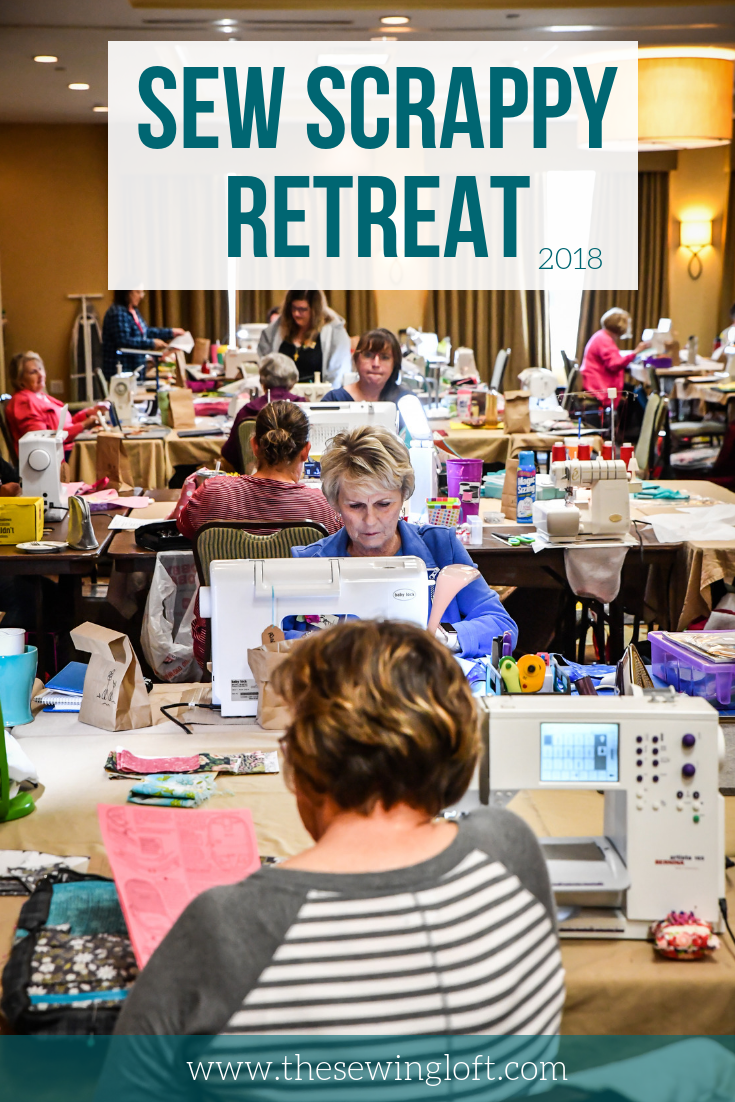 It's safe to say that Concord, North Carolina had no idea what was coming their way when they invited us to come and get creative. As each attendee rolled into the hotel parking lot it was evident that some creative eye candy was about to be unpacked.  Here is a quick recap of the event and an overload of pictures!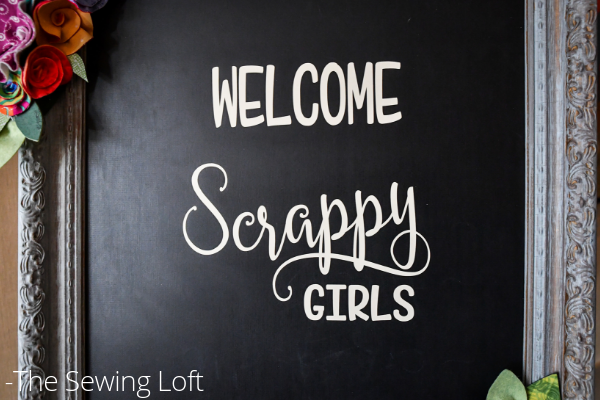 For me, the Sew Scrappy Sewing Retreat is all about bringing people within the sewing community together. I've shared in posts here and here just how special this event was for me and from the moment my guests arrived, I wanted them to feel loved.  It was important that the Sew Scrappy Sewing retreat have that handmade feel right from the start!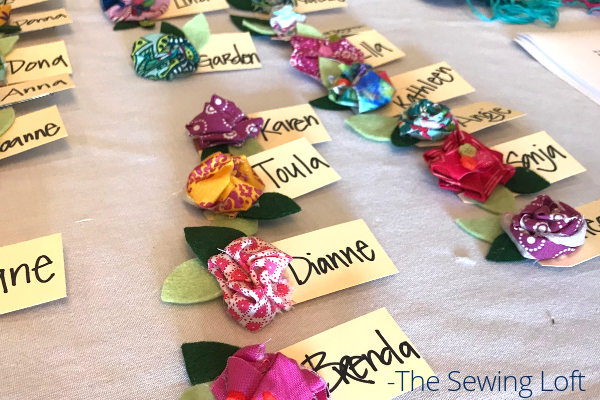 Because workspace is so important any sewing retreat, I wanted to make sure everyone had room to stretch. Each attendee had a personal 6 foot table to set up their machine, projects, task lighting, personal ironing station…. you get the idea…. to spread out!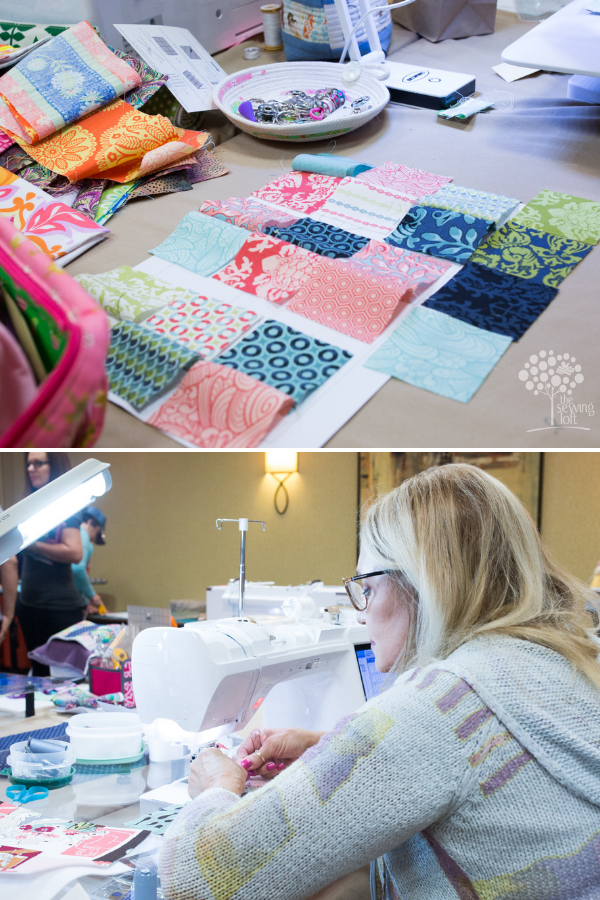 During the event we sewed our hearts out! My friend Lee Monroe came for a visit and taught her mini clutch class.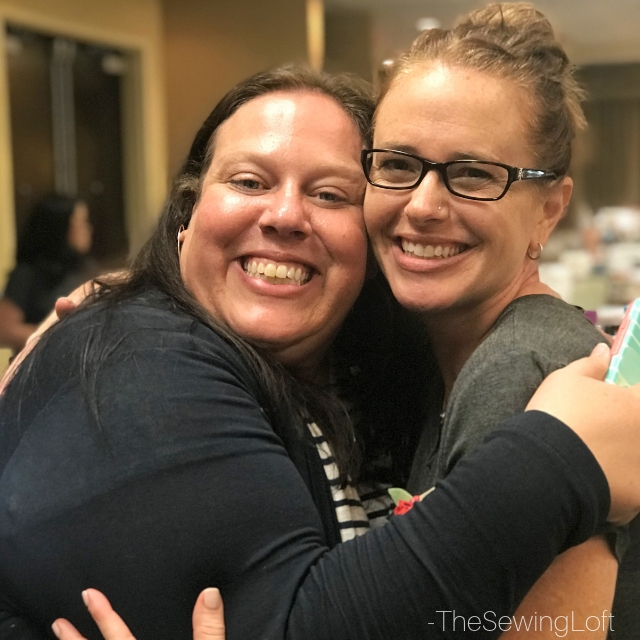 There were so many finishes that it was hard to keep count. From mega projects to quick hitters, they all made a splash.

Events like this would not be possible without help from a few friends. From irons to cutting stations so many details needed to be handled… And let's not forget the SWAG….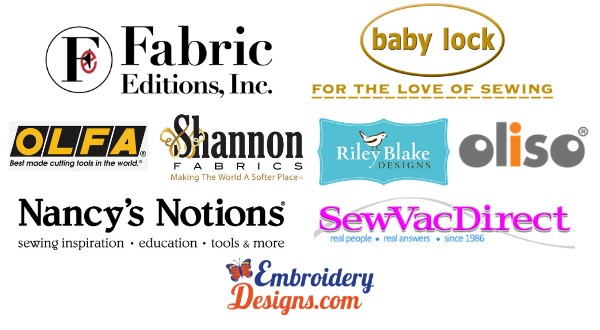 Honestly, it was like the hits just kept on coming! My friends shared so much of themselves and I can not more more proud to be part of such a giving community. Here is just a peak at the some of the goodies.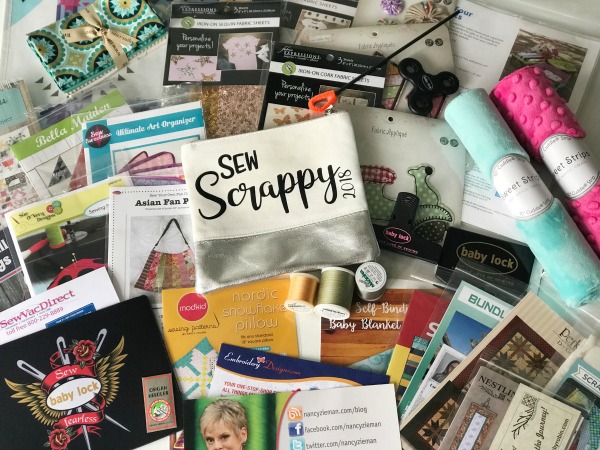 To say that events like this are so much fun to attend is an understatement but they are also an amazing way to find new tools, designers and creative friends. While I did not get much personal sewing done, I found some amazing new gadgets that are now on my MUST HAVE list! It's seeing these special gadgets in action that make all the difference for me.
View this post on Instagram
Take the Oliso Iron for example. One look at that iron dancing on the board and you'll love it as much as I do. (Click here for my review. )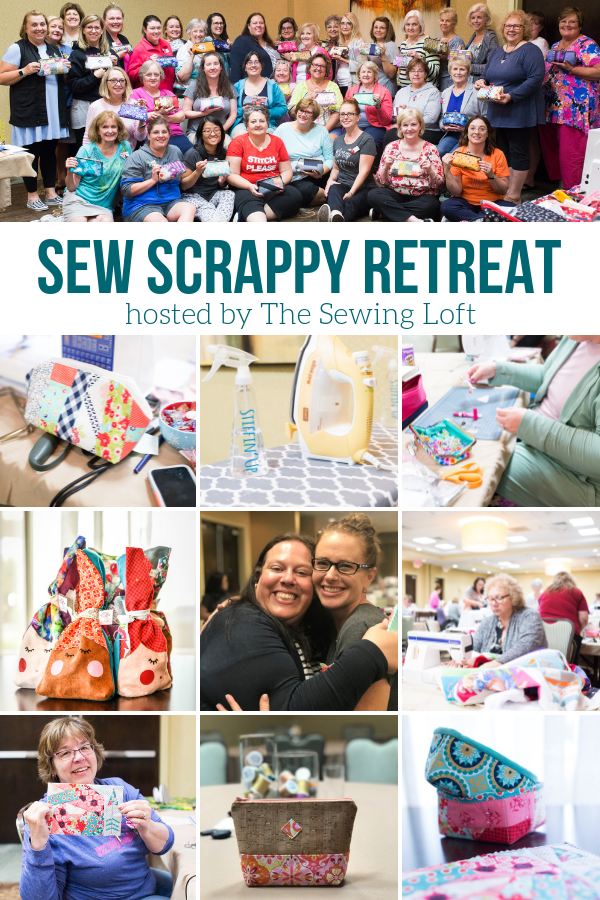 Here are just a few of the amazing snapshots from the weekend! During the retreat many attendees asked if I would add additional dates for 2019, more specifically, the spring. Now, I  know that everyones schedule is different but what do you think? What time of year is better for you- spring or fall? Please leave me a note in the comment section below. It really was one of the best ways to celebrate National Sewing Month!
Sew Scrappy Sewing Retreat
Sew Scrappy Retreat Giveaway 2018

A special thank you to the amazing team at Cabarrus County Visitors Bureau. I am forever grateful for the warm welcome and support they offered this newbie event planner. If you are not familiar with the area I suggest you take a quick minute to see what fantastic attractions they have waiting for you.

Hello! Are you new here?

Do you want to learn more about sewing? Be sure to sign up for our newsletter HERE and never miss a stitch! Daily Sewing Tips, Everyday Projects and Fantastic Inspiration delivered straight to your mailbox!

Bonus– free download with newsletter sign up.

Feel free to connect with me on Facebook, Pinterest, or Instagram.  I look forward to getting to know you and stitching up a storm together!