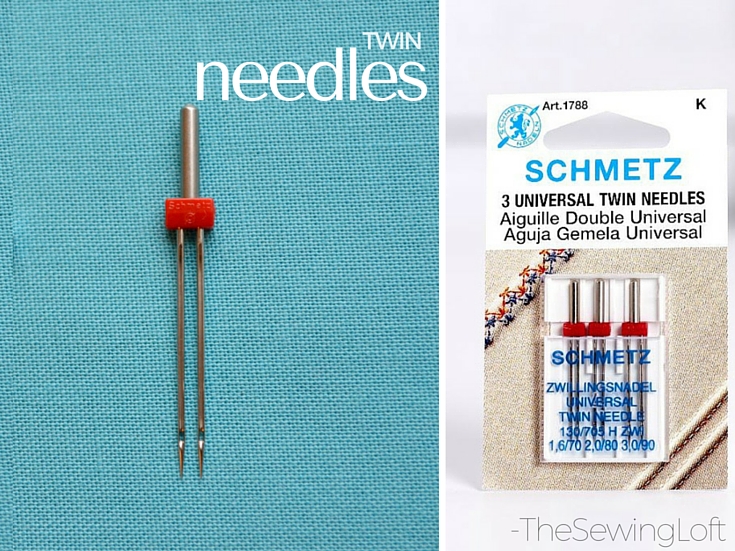 Twin Needle-
noun
Twin needles are two sewing machine needles attached to one shaft with a plastic bridge connector. One needle is shorter than the other which makes it possible for the bobbin to catch the thread in both needles when sewing. 
This needle is commonly used for decorative stitching and the creation of pintucks. It is also popular for creating hems on knit fabrics and can be used with any sewing machine that sews a zig zag stitch.
Twin Needle Knowledge-
Size: Can be any size. 
Where to use: Often used on hemlines for knit fabrics or as a decorative stitch.
Where to buy: You can pick up twin needles at your local quilt shop or purchase here on line. 
Click the below pictures to learn more ways to use a twin needle.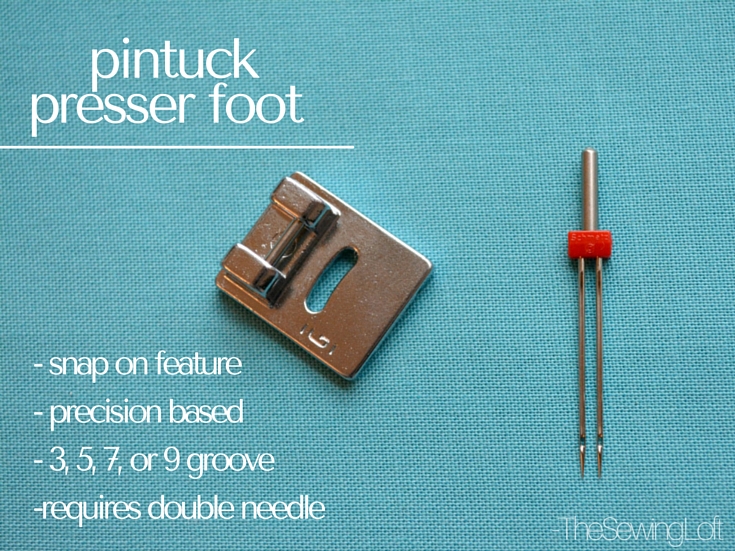 Hello! Are you new here?

Do you want to learn more about sewing? If so, be sure to sign up for our newsletter HERE and never miss a stitch! Daily Sewing Tips, Everyday Projects and Fantastic Inspiration delivered straight to your mailbox!

Bonus– free download with newsletter sign up.

Feel free to connect with me on Facebook, Pinterest, or Instagram.  I look forward to getting to know you and stitching up a storm!