The past few weeks have non stop busy here. My goal was to map out 2018 but as the ideas started flowing, I got too excited to stop.
To help put my thoughts in order, spend time with family and finish up a few projects, we packed the car and headed to the mountains. Basically, my family opted out of shopping on Black Friday to hike Chimney Rock and take in the majestic Hickory Nut Falls. It was the perfect way to disconnect, clear my mind and just breathe.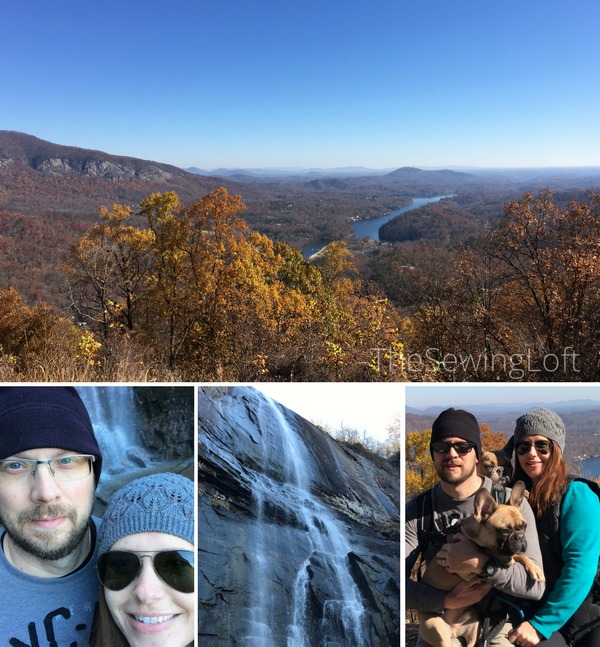 The views were just fantastic and the dogs did great! Tucker could not make the climb on his own so we carried him in a K9 Sport Sack. I had no idea if he would like it when I bought it but it was perfect. If you are interesting in learning more about the sport sack be sure to check out their site and use my referral coupon for an instant savings.

MY LATEST VIDEOS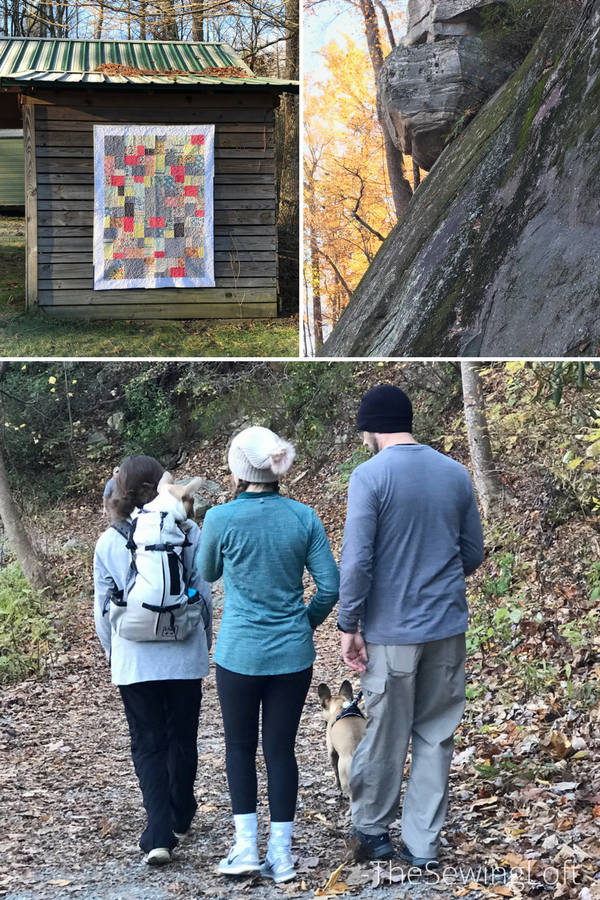 While on the trip, I was able to finish a quilt for a friend. This quilt was not a birthday gift, for the holidays, or anything like that. I just knew that she loved the fabric and would appreciate something cozy to cuddle under. Honestly, it reminded me that it's much better to give than recieve. Her expression was so priceless and really warmed my heart.
12 Days Of Giving
So, I thought I'd do something totally different this year and give to all of you!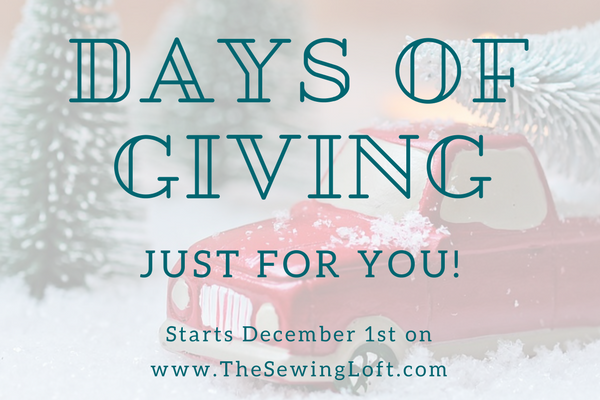 That means it's time to mark your calendar for 12 days of giving.
Click here to subscribe and never miss an article, giveaway or project again!
Starting December 1st, 2017, a new gift package giveaway will be live on the site. Entry will be simple and just require a comment. Giveaways are open for all to but for all my overseas friends, I am sorry, shipping is not included. The cost of personally shipping all of these packages is just too much gold coin for my holiday piggy bank to absorb.
Be sure to PIN this POST and check back daily to win one of these wonderful prize packages.

Each giveaway package will filled with tools, fabric, patterns and sewing items that I love. Fingers crossed you love them as much as I do!

Hello! Are you new here?

Do you want to learn more about sewing? Be sure to sign up for our newsletter HERE and never miss a stitch! Daily Sewing Tips, Everyday Projects and Fantastic Inspiration delivered straight to your mailbox!

Bonus– free download with newsletter sign up.

Feel free to connect with me on Facebook, Pinterest, or Instagram.  I look forward to getting to know you and stitching up a storm together!